Cash with the Flash Best Bets: Bankroll Management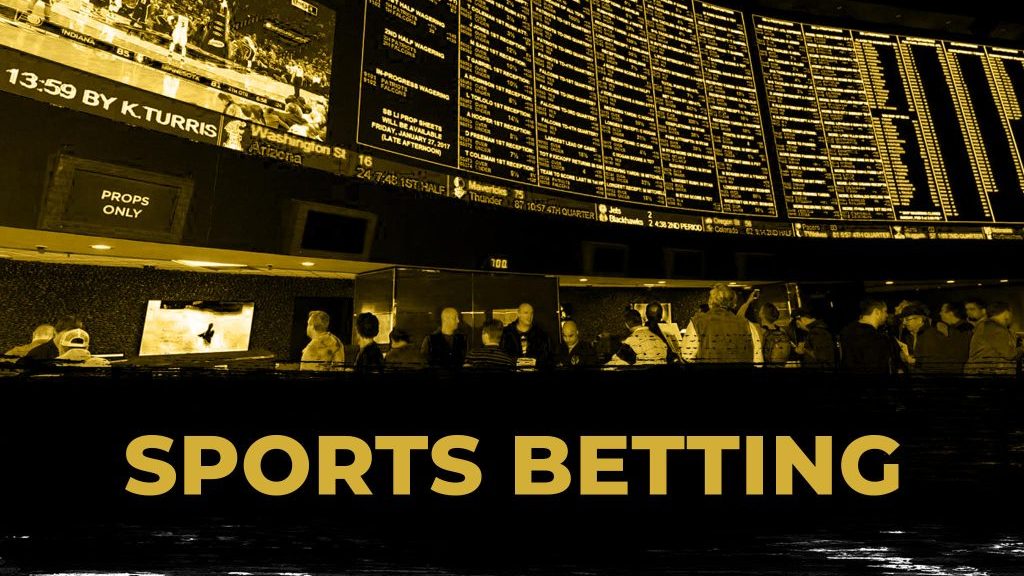 Cash with the Flash Best Bets had a rough Tuesday. We aren't going to make any excuses or pretend we've won so much that it really doesn't matter. Because losing bothers us here and it isn't much fun when we do lose at Cash with the Flash Best Bets.
Cash with the Flash Best Bets suggested three NHL games yesterday and didn't win any of them.
Three home teams are chosen and each of them lost with only the Washington Capitals coming close to sniffing a victory and Cash with the Flash Best Bets is now 7-6 for the NHL season.
It was a pretty tough day for betters everywhere and not just at Cash with the Flash Best Bets. Especially for those of us braving the Tuesday NHL slate.
Your Bankroll
How can I make cash at sports betting with just $500 dollars?
We get that question asked all the time at Cash with the Flash Best Bets and since it's Wednesday and a slow sports betting day, I will show you how the professionals do it.
Let's begin with $500 dollars that you can afford to lose without missing it or sweating a loss. Not your rent money or your children's college fund but the money you can affordably invest without worrying about losing it.
Sports Betting revolves around units and a bankroll would be a collection of 100 units that amount to one percent of your total cash on hand. Starting with $500 dollars your unit would then be worth five dollars or one percent of your total cash in your account or wherever.
Betting with your Bankroll
We now have your opening unit worth and a 100-unit bankroll, and you see someone suggest playing two units on the Washington Capitals to defeat the New York Islanders on such and such a day. If you like that play than your bet would be $10 dollars. If Cash with the Flash Best Bets suggests this is a five-unit play, and you like this play, then your total wager would be $25 dollars.
If you win this wager, and Cash with the Flash Best Bets hopes that you did, your bankroll has increased by five units minus what the bookie charged you for "juice" or "vig" If the game was at -110 than a one-unit play netted you $4.90 profit or just under the one unit investment.
At the end of the day, you collect your winnings and divide the bankroll by one percent. Your unit is now worth $5.04.
The same thing applies if you lose your wager. You take your new bankroll, divide it by one percent, and your unit is now worth $4.95 per unit. This way, on any given day, you always have 100 units in your bankroll.
Building Your Bankroll by Assessing Value
No two games are alike, and no two games should be bet the same way. They're usually is one or two games per night when a three to five-unit bet can be made and that is up to you to decide which games that will be, and act accordingly. I will show you what I mean.
Let's say you like the Boston Celtics on the road against the Houston Rockets and the Rockets are an eight-point favorite. You believe the Celtics can score with Houston and will be able to cover the spread, Cash with the Flash Best Bets confirmed it and you are set to go. so you take the points and bet the Celtics for four or five units.
The other game you like is the Portland Trail Blazers getting five points at home against the Los Angeles Lakers. You like Portland at home, and you feel they can cover the spread but maybe not as much as you like the Celtics. In this case, you bet three units on this play and now you have eight units out on two games.
If you win the Celtics game your return would likely be around six units which already gives you a three-unit profit for the night. If you then win the Trail Blazers game, you can likely add another four units to your bankroll for a 10-unit profit on the night.
If the Celtics lose and Portland wins, you've lost only one unit that had the potential for a six-unit profit and that is a risk worth taking.
What Cash with the Flash Best Bets is always mindful of is minimizing our losses with risks that maximize our profits. We do this throughout the betting sheet always remembering to play more on the games we like and less on the games we don't like as much.
You're also free to fade the entire sheet if nothing appeals to you or you don't like what you see at Win Daily Sports and Cash with the Flash Best Bets.
Staying in the Game
It's easy to see how quickly your profits can add up when correctly assessing value but the reality is that unless you have a copy of Grays Sports Almanac, you're going to hit rough patches when you lose. Sometimes those rough patches can go on for weeks. The great thing is when you do hit a cold streak, or even an extended one, you can survive for a long time on $500 bucks with the use of the 100-unit system.
Bankroll Management Tips from Cash with the Flash Best Bets
Managing that bankroll is the key to success and Cash with the Flash Best Bets has a few things we would like you to consider.
Try not to wager more than five percent of your total bankroll on any given day
Parlays have higher payouts for a reason; if you do play a parlay, I would suggest maybe betting no more than two units per ticket
Try and avoid making a bad day worse by attempting to recover your losses by chasing bad bets on the same day's sheet. Tomorrow is another day my friend.
Try and avoid betting favorites of -200 or more. They might win but the risk of losing far outweigh the small profit you would gain.
Try and limit action on teasers and other gimic's. They weren't invented to help you win cash but if you believe your handicapping skills are better than the Vegas pros than limit your action to no more than a unit per ticket.
Player prop bets are a fantastic way to win cash at great odds and we have that covered here at Win Daily Sports and our New York Prop Exchange articles.   
That's about all Cash with the Flash Best Bets has for you today. I hope this helps and I hope you subscribe to Win Daily Sports so you can take full advantage of everything we have to offer including Cash with the Flash Best Bets!
PLEASE CHECK OUT EVERYTHING THAT Win Daily DFS HAS TO OFFER. NEW ARTICLES, STATISTICS, AND DATA ARE BEING ADDED CONSTANTLY. ALSO, DO NOT FORGET TO LISTEN TO THE WIN DAILY PODCASTS HERE.
The opinions expressed in this article are the author's own and do not reflect the views or opinions of Win Daily or any of the employees and/or executives of Win Daily. All data and information provided on this site are for informational purposes only. Win Daily makes no representations as to accuracy, completeness, currentness, suitability, or validity of any information on this site and will not be liable for any errors, omissions, or delays in this information or any losses, injuries, or damages arising from its display or use. All information is provided on an as-is basis.