Cash with the Flash Best Bets: NHL Tuesday!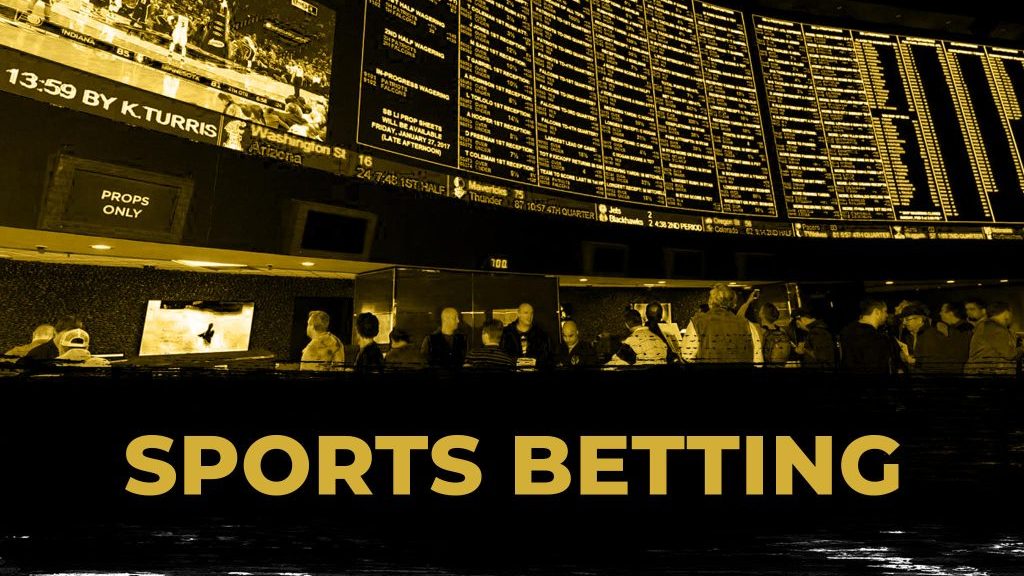 Cash with the Flash Best Bets had a rough Monday and a tough way to begin the week. The Buffalo Sabres lost in overtime and the Cleveland Browns lost when they drafted Baker Mayfield and hired a Head Coach solely because Mayfield liked him. Cash with the Flash sort of bought into the hype but is no longer on the Cleveland Browns hype machine.
Three NHL losses this season and all in overtime smh.
Cash with the Flash Best Bets will eat the bad beat with the Cleveland Browns and we sure weren't alone; half of Northeast Ohio is waking up to lighter wallets and the realization their beloved Browns aren't a very good tackle football team.
The overtime hockey losses aren't a bad thing; it means even when Cash with the Flash Best Bets selections don't pan out we were right on the money and a lucky bounce away from winning and that's a good thing.
Cash with the Flash Best Bets sees opportunity tonight with a full slate of NHL games to choose from. Let's see if we can Cash with the Flash tonight with some pucks.
Sign up NOW for WIN DAILY Premium Gold right here! Projections, wagering info, 24/7 expert chats and more!
Winnipeg Jets (+130) vs Pittsburgh Penguins (-150)
Cash with the Flash Best Bets: Pittsburgh -150, Over 5.5 goals
Winnipeg is wrapping up a four-game road trip and a win tonight gives them a 2-2 record and that's not a bad thing. The only problem is they can't seem to keep the puck out of their own net. Allowing nearly five goals per night isn't going to win many hockey games and Connor Hellebuyck has been confirmed as the Jets starting netminder. The Rangers scored five goals against him on opening night and now he's up against a Penguins offense averaging four goals per game.
Pittsburgh will be without Evgeni Malkin and Nick Bjugstad as both have been added to the injured reserve list after both were injured in their last game with Columbus. The Penguins still have plenty of firepowers and they will likely start Matt Murray between the pipes tonight. Murray has been terrific thus far and has allowed five goals on 71 shots.
Why Pittsburgh?
Pittsburgh has plenty of offensive weapons and will miss Malkin and Bjugstad, but they should still get past the road-weary Jets tonight. Winnipeg has trouble at the blueline and while they've had a couple of days off to work on things it still won't be enough to slow down the offensive machine that Pittsburgh is. Murray is a better goaltender and has a better defense than Hellebuck has and Cash with the Flash Best Bets suggests playing the Penguins to defeat the Jets Tuesday night. Cash with the Flash Best Bets believes this game should exceed the 5.5 goal total and suggests playing the OVER tonight.
Edmonton Oilers (+130) vs New York Islanders (-145)
Cash with the Flash Best Bets: New York Islanders -145
Edmonton is a scrappy bunch of offensive players with two come from behind victories this season but are without the tough blueline presence of Adam Larsson. Edmonton has still found ways to win hockey games and has allowed seven goals over their past two games. Tonight marks the first road game for Edmonton and looks to improve upon a 17-19-5 road record a season ago. Mike Smith is likely getting the start in nets for the Oilers and Corsica Hockey doesn't view Smith favorably despite the 2-0 record and 3.50 goals-against average.
New York is 1-1-0 this season and coming off a 4-1 victory over the Winnipeg Jets after a tough, 2-1 loss to the Washington Capitals. That was a good win for the Islanders, and they are back on Long Island in their old building and looked very good against the Jets. It looks as if Semyon Varlamov will guard the cage against Edmonton and is coming off that loss to Washington and last summer's big-ticket free agent signing and his Corsica numbers look very impressive.
Why New York?
I like the Islanders more than I like Smith and his Oilers teammates tonight. I also believe the Oilers' blue line is better than the Oilers offense and that should be the difference in this game. Varlamov is better than Smith with a better defense and playing at home. Cash with the Flash Best Bets suggests playing the Islanders to defeat the Oilers on Tuesday night.
Dallas Stars (+130) vs Washington Capitals (-150)
Cash with the Flash Best Bets: Washington Capitals -150
Dallas might be 0-3-0 this season but we wouldn't write them off just yet as each loss was by a lone goal. Dallas has a tough time scoring goals and has scored only seven goals this season. They've only allowed 10 goals so something must be going right in Dallas. Ben Bishop is likely minding the nets for Dallas and has allowed just three goals over 50 shots and Corsica has a somewhat favorable view of Bishop.
Washington has one of the best clubs in the National Hockey League and is off to a 2-0-1 start to its season and has scored seven goals over their first three games. That's surprising given the offensive firepower and will have Evgeny Kuznetsov back from serving a three-game suspension and that should spark the Capitals offense. Braden Holtby will likely draw the start in the nets and has allowed five goals over 50 shots faced and Corsica views Holtby as one of the top performers this season.
Why Washington?
Plenty of one-goal games between these two clubs but the kicker is Kuznetsov and he's coming off a 71-point season and should provide a spark to the Capitals offense. Dallas doesn't have that type of spark and must play blue-collar hockey to win games. Holtby is as solid as there is and playing at home whereas Bishop is solid but doesn't get the goal support others might enjoy. And I don't think he'll get much offensive support tonight. Cash with the Flash Best Bets suggests playing Washington to beat Dallas tonight.
PLEASE CHECK OUT EVERYTHING THAT Win Daily DFS HAS TO OFFER. NEW ARTICLES, STATISTICS, AND DATA ARE BEING ADDED CONSTANTLY. ALSO, DO NOT FORGET TO LISTEN TO THE WIN DAILY PODCASTS HERE.
The opinions expressed in this article are the author's own and do not reflect the views or opinions of Win Daily or any of the employees and/or executives of Win Daily. All data and information provided on this site are for informational purposes only. Win Daily makes no representations as to accuracy, completeness, currentness, suitability, or validity of any information on this site and will not be liable for any errors, omissions, or delays in this information or any losses, injuries, or damages arising from its display or use. All information is provided on an as-is basis.