NFL DFS Week 6 GPP Picks Of Destiny from DFS Pro David Jones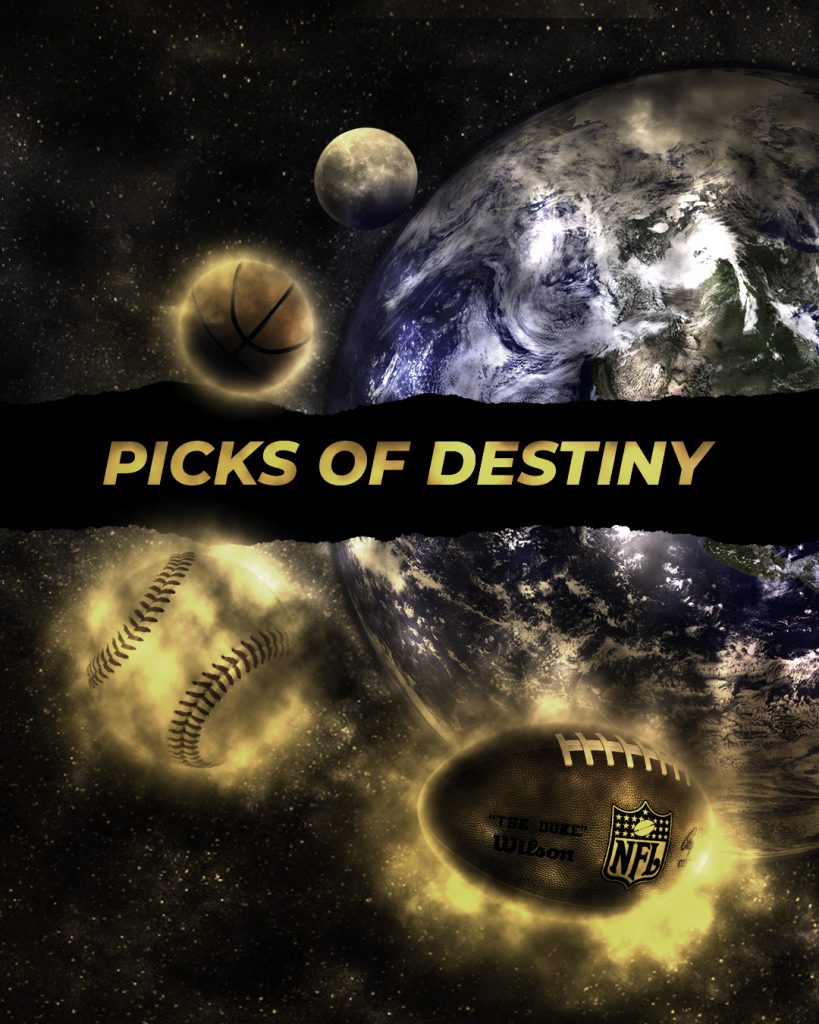 Week 6 in the NFL is all about finding the best opportunities for guaranteed production with high upside. Follow my stud and value GPP plays and lock in the NFL DFS Picks of Destiny.
David Jones won 100K on FanDuel! Read about it here!
David also won back-to-back GPPs!
There will be updates closer to lock. Check back Sunday morning.
Quarterbacks:
We have a handful of elite quarterbacks in elite spots this week. I don't think you want to "punt" QB in Week Six NFL DFS.
Stud Quarterback: Matt Ryan ($8,000 FD,$6,400 DK)
My top guy this week has got to be Matt Ryan, who is going up against the terrible Arizona Cardinals pass defense. They have given up 12 touchdowns (2nd most in the NFL) through the air in the first five games. The ONLY thing the Atlanta Falcons have is an elite passing game. The Dirty Birds are ranked only behind Kansas City and the Rams in total pass offense. Ryan has 12 touchdowns (2nd in NFL) and over 300 yards in ALL five games. The Atlanta run game is non existent so Ryan will need to continue to push the ball down the field by airing it out to Julio Jones, Calvin Ridley, Mohamed Sanu and Austin Hooper.
It is also not wise to try and run against the Cardinals rush defense. They have surprisingly only given up two scores on the ground the entire season. Dan Quinn better attack what works against the Cardinals here if he wants to try and crawl out of that hot seat he is on with Arthur Blank. Ryan is 100% safe in cash games, and will be on my main lineup in GPPs. Lock him in with Hooper and whichever other wide receiver you can fit.
Stud Quarterback Pivots: Patrick Mahomes (should play, low ownership), Lamar Jackson, Deshaun Watson
Mid Quarterback: Kyler Murray ($7,700 FD, $6,500 DK)
The last two weeks the quarterback who played the Falcons has been on the Millionaire Maker team (Mariota and Watson). Marcus Mariota bounced back from an embarrassing zero touchdown game against the Jaguars to throw three touchdowns in ATL and last week Watson threw for five. Are we seeing a pattern here? Kyler's bounce back game starts at 4:05 ET this Sunday. The Falcons have given up 12 receiving touchdowns this season. Murray has been about as constant (of a fantasy scorer) as you could hope for early in his rookie season. He is a dual threat QB who can score through the air or on the ground. The last two weeks he has run for a touchdown in both games. Last week he ran for 93 yards against Cincinnati and threw for 253. Murray's upside versus this defense and price makes him a nice mid tier NFL DFS play this week.
Mid Quarterback Pivots: Dak Prescott, Russell Wilson
I have zero interest in any cheaper quarterbacks.
Running Backs
Update: Kamara popped up with ankle issue at Thursdays practice. Bumping him down slightly. I am liking mid range RBs more and more this week.
Stud RB: Alvin Kamara ($7,900 FD, $8,000 DK)
I am going with Alvin Kamara as my top high priced running back. Last week against the Bucs it was Teddy Bridgewater and Michael Thomas' time to shine but against the Jags, the Saints should lean on their stud running back. The Jacksonville defense is giving up a league most 5.5 yards per carry and are tied for second most rushing touchdowns allowed (six). Kamara will obviously get his opportunities to run but also benefits by being targeted like the Saints WR2. You should always be looking to target players who get the ball in their hands the most on the offense and that is exactly what we have with Kamara. He is too talented to only have one rushing TD and one receiving TD on the year. I am calling for him to double that this week.
Stud Pivots: Dalvin Cook, Nick Chubb, Ezekiel Elliott
Mid RB: Chris Carson ($7,200 FD, $6,000 DK)
The Seahawks get the Browns on a short week after getting absolutely embarrassed on Monday Night Football. The Browns gave up three touchdowns to the running back against the 49ers. In the past two games Carson has gotten at least 22 carries and over 100 yards. He seems all but guaranteed to exceed value here. The Browns are far more susceptible on the ground than through the air. Carson should also get a few receiving targets. He caught a touchdown last game and one in the season opener. He has not run one in since game one but I think that changes here. He has multiple TD upside and should not be heavily owned in NFL DFS with so many options at running back. The ONLY thing that worries me is if Russell Wilson vultures a TD from him. If you play Carson, don't do it on the same team as Wilson.
Mid Pivots: Mark Ingram, Derrick Henry, Leonard Fournette (I really like all three of these guys and rank them very close to Carson. Paying down for two cheaper running backs isn't a bad strategy this week) Lev Bell on DraftKings.
Punt RB: Malcolm Brown, Joe Mixon (gets first TD), Chase Edmonds (If David Johnson is out) Kenyan Drake (DK)
Update: David Johnson looks like he is going to play. You can't play Chase Edmonds if he is in.
Update: Todd Gurley looks like he is going to sit. Malcolm Brown will start and is min price. You have to get some share.
I listed more running backs than normal here, but there is a lot to like. I do not think you need to "dumpster dive". Everyone above is listed in order of preference.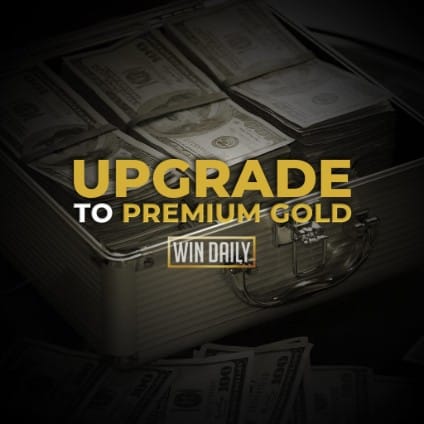 Wide Receiver
Stud WR: Julio Jones ($8,500 FD, $8,000 DK)
Smash spot for Julio. I wrote up Matt Ryan as my top quarterback and this is his number one option. I really don't see a way that Julio fails here. I think he easily surpasses 100 yards and gets targeted in the Red Zone whenever they are close. Julio's brute strength makes him a touchdown threat anywhere on the field. He can run through defenders and once he gets going, no one will be able to catch him. I also don't believe the Falcons will dial back on the passing game even if they are winning because they don't have a running back, and absolutely have to win this game. Jones let us down last week, but I'll let that scare everyone else off him, not me.
Stud Pivots: Amari Cooper, DeAndre Hopkins, Adam Thielen
Mid WR: Will Fuller ($6,600 FD, $6,000 DK)
Oh yes, I am going right back, and it is going to be glorious. If you think the Will Fuller faders were mad last week, wait until he gets in the end zone again this week. Everyone is going to say fade him because it is unsustainable, which three touchdowns is, but he is still only $6,600 on FanDuel!? He was targeted 16 times last week and caught 14! That is the Will Fuller I know. The Cheifs' are going to be ready for this game, and I expect them to win, which means more passing for Watson and the Houston Texans. The Chiefs are ranked about mid tier in pass defense but that's all about to change. They really don't look good, plus they have not had much real competition. Here are the quarterbacks they have faced: Foles/Minshew, Carr, Lamar Jackson, Matt Stafford and Jacoby Brissett. DeShaun Watson is about to give this defense a run for it's money, and I will take Fuller over Hopkins at a supreme discount in NFL DFS.
Mid WR Pivots: Michael Gallup (in my main lineup), Tyler Lockett, D.J. Chark (All very solid options)
Value WR: Larry Fitzgerald ($5,600 FD, $6,100 DK)
A ridiculously low price, for a Hall of Fame receiver vs a terrible defense. The Atlanta Falcons are tied with the Cardinals and the Dolphins for the second most touchdowns given to wideouts. Receiving options against them are averaging 8.5 yards per catch. Larry Fitz knows he will be retiring soon however he is still way outperforming expectations. He seems like a guy who wants to get a couple more big games in before he throws in the towel and he knows how to pick them. I see him getting around 10 targets and a touchdown in this game. It also doesn't hurt that the Cardinals running back, David Johnson, is questionable for the game. If he is out, bump up Fitz even further. At his price he is a phenomenal NFL DFS receiver to target.
WR Value Pivots: Calvin Ridley, Dede Westbrook, Christian Kirk (if he plays)
Update: WR Deep Value: Terry McLauin, KeeSean Johnson (don't play if Kirk in), Marquise Goodwin, DeVante Parker
Update: Remove KeeSean Johnson if Kirk plays, removed Paul Richardson with Terry McLaurin in.
Tight End
Tight End: Austin Hooper ($6,400 FD, $5,000 DK)
Duh. Against the Cardinals, in a potential shootout, and one of the league's most productive tight ends to start the season. Easy number one, but will be highly owned. Still, I will have a lot of him and roster him on my main team. I have said it before, sometimes it is chalk because it is the best play. Don't auto fade the best play in NFL DFS. Lock him in and figure out how to be different at other positions.
Tight End Pivots: George Kittle, Travis Kelce
Defense
I don't think their is a big separation on NFL DFS defense this week. There is nothing I "love". You do not have to pay all the way up for the Cowboys, but if you can fit them, they feel "safe". I am not sure that "safe" wins GPP's this week, but is will double you up in cash.
Order Updated
Cowboys – Jets are bad and I am not expecting much from their QB Sam Darnold. If they can limit Lev Bell they should have not problem.
Seattle – Browns looked like trash
Jaguars – I don't believe in Teddy B, Kamara ankle issue
Redskins – Face the Dolphins
Rams – They can stop the run but are lacking in pass D, luckily San Fran doesn't have elite wide receivers. Wade Phillips should be able to slow down this offense.
Dolphins -Two weeks to prepare for the Redskins, I wouldn't be surprised if they win.
Sign up NOW for WIN DAILY Premium Gold Right Here! Projections, weather reports, wagering info, 24/7 expert chats and more!
Follow Win Daily Sports on twitter @WinDailyDFS. Please check out everything that Win Daily Sports has to offer by becoming a premium member. New articles, projection models and data are being added frequently. We can't say enough about our private Win Daily Slack Channel as it provides one on one coaching for all sports and all platforms. There are channels set up for MLB, PGA, NASCAR, WNBA, CFL, NBA, and NFL. We also have a channel dedicated to sports betting and one dedicated to Monkey Knife Fight where we provide winners to cash in on daily. We have a special promo for a limited time only to sign up for a full 12 months at only $199.99 or a monthly plan at $19.99 which are both 50% off our regular price.