NBA Playoff Slate 4/27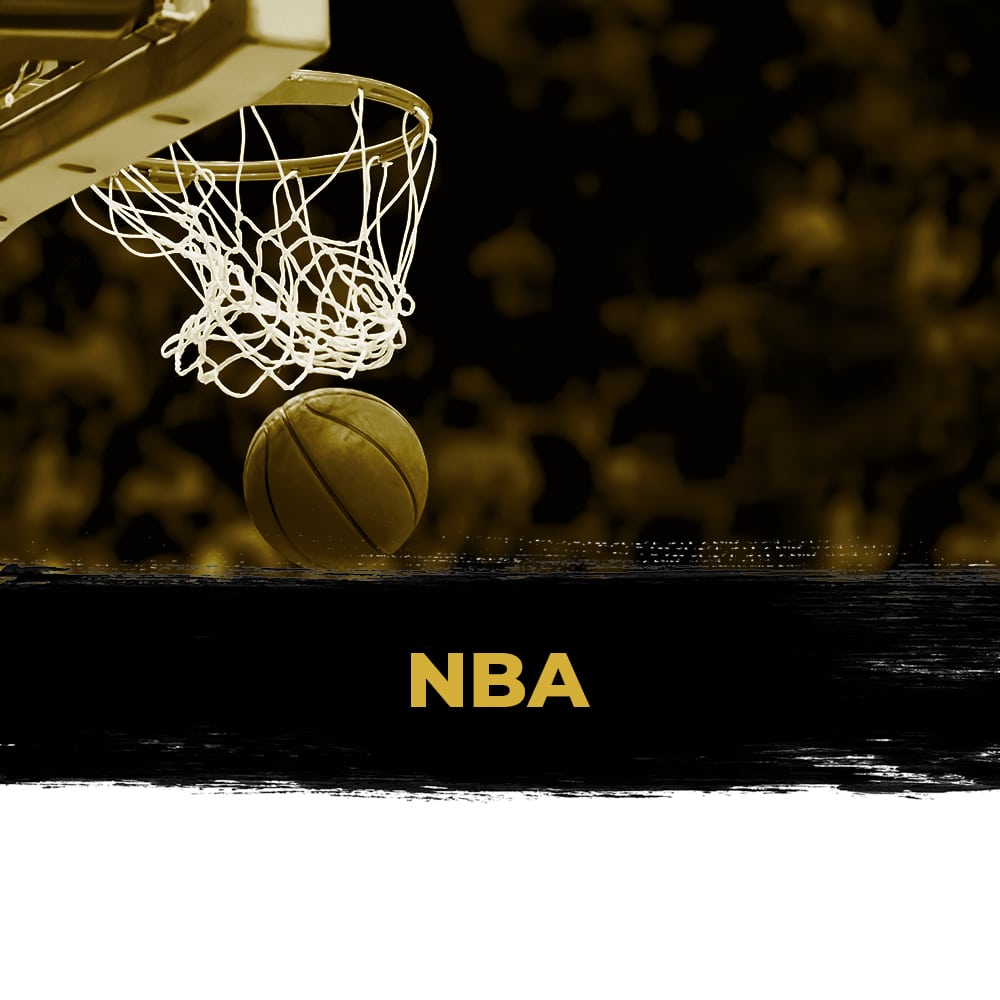 By Warren Kosoy
Last night was one of the biggest performances we have ever seen from Kevin Durant. After scoring 38 points in the first half alone, the Warriors never looked back, and their superstar got some rest in the second half. He could have gone for 70 points if the Warriors wanted him to.
Basically, if you didn't have Durant, Draymond or Beverley at your captain slot last night, it was virtually impossible to win.
Moving forward to tonight we have a unique two game slate with the Raptors and 76ers as well as Denver and San Antonio closing out their series.

I will break things down position by position.
Point Guards:
Jamal Murray: Jamal Murray comes into this slate as my favourite play on DraftKings, while being a pedestrian play on FanDuel. The reason for that is a massive price difference, but everyone knows that the Canadian point guard's floor is a lot lower than it should be for the Nuggets sake. Murray is the type of guy who is either on or off, and with his salary on Fanduel, if he is not on, you are in trouble. On Draftkings, the rewards outweigh his risk at a $6,300 tag. The Spurs are a team that have allowed a lot of dribble penetration all year from opposing point guards, and Murray's recent outings against the Spurs have been no exception to that rule. He is simply struggling to finish at the rim in the games he has not performed in, despite little resistance. Last game, Murray played the entire first quarter with just a rebound, but his scoring took off in the second and third quarter. He began to penetrate and facilitate for others, but in the end, he did not reach value because of all his missed floaters and shots from the perimeter. At home, in a game 7, Murray is the type who can just explode here if he is on. He is more of a GPP play, but even his bad games usually end up in the high 20s or low 30s which make him worth rostering in both formats on DK and in GPPs on FD.
Ben Simmons (Fade) This is another play that I prefer on DK to FD, but one I will struggle to roster on either site. Simmons will be very underowned tonight because of the narrative of Kawhi being a Simmons stopper. The main reason I don't completely dislike him here is because of the likely heavy workload we will see. With Mike Scott hurt, and the Raptors deploying two bigs that will give Boban nightmares in the pick and pop, I have a feeling that the minutes will be extremely tightly gapped for the 76ers. I can see all five starters playing close to 40 minutes with guys like Jimmy Butler and Ben Simmons eclipsing that mark. This is no doubt a really brutal matchup for Ben, but I think with the big minutes he can scrape his way towards value. However, Simmons has struggled to score in all three games against Kawhi Leonard and has turned the ball over 24 times in three games. In 95 minutes against Kawhi, Simmons is averaging only 0.9 FPPM, and this shows that if he gets in any sort of foul trouble or the game script goes poor, he will possibly be a slate ruiner for you. He is a fringe GPP play only because of his small chance of sneaking in a minutes volume triple double, but overall is a fade for me.
Bryn Forbes:Forbes is a pure value play here. On a slate with a lot of big names, we need some value somewhere, and it's tough to completely ignore Bryn, who has been a consistent source of high teen/low twenties production. He has been owned in single digits for the majority of these playoffs, but is the type of guy who can get hot from three. His role leaves a lot to be desired, but as you keep reading, you will see the need for some value, and Forbes makes for a very nice last guy in simply because of his minutes being hard to find in that price range.
Shooting Guards:
Danny Green: Danny Green is an interesting guy to watch tonight. I have no idea what his ownership will be like because of his recent performances, but he is also cheap, starting, and in a high total game. With that said, I think Green is worth using no matter the ownership or the format. On a slate screaming for value, I think Green can exceed expectations due to the matchup here. If you watched the Nets series, you will see the Nets forced their actions to create one on ones with J.J. Redick defending their primary ball handler on the court. While Green is by no means a ball handler, he is someone the Raptors have shown a willingness to post up with against poor defenders, and they are okay with him taking a few dribbles to create a play against Redick. This gives him a slight usage bump compared to his usual standing in the corner role.
Another nice thing about Green is that Philadelphia turns the ball over at an alarming rate. The Nets forced Philadelphia into over 16 turnovers a game. With the Raptors having Siakam and Lowry able to push the pace, and Philly being athletic enough to retreat on defence, I can envision a lot of open threes for Danny Green via transition offence. Green is one of the best three point shooters in the league and with Philly playing an end to end style compared to the slow, methodical play of Orlando, I expect Danny to see his averages rise in this series, as well as his minutes as blowouts will not be likely here.
Jimmy Butler:With Ben Simmons struggling so much against Kawhi Leonard, the usage should shift towards Jimmy Butler. Simmons posted just a 20 percent usage rate against Leonard, while Butler saw his usage rise to 28 percent, which is a staggering jump from his usual low 20 percentage usage that we see on most nights. With Mike Scott out, I expect Butler to receive some Tom Thibodeau esque rotations and play upwards of 40 minutes. Butler is cheap here, and in a very good spot to easily hit value on both sites.
DeMar DeRozan (Fade):DeRozan went off in game six which helped to force a game seven, but I will continue to fade DeMar. The Spurs star has really struggled since Torrey Craig entered the starting five and the Spurs have done a good job of avoiding that matchup as best as possible.
In fact, Rudy Gay, Patty Mills, Jakob Poeltl all had close to the same amount of touches as DeMar in less minutes, despite the fact that DeRozan shot 75 percent from the field. DeRozan's usage was extremely low, and he shot 71 percent on contested field goals, while making all five contested shots at the rim. Considering how well he shot, he still barely hit value.
Even his assist rate seemed unsustainable as he had only made 33 passes all game which translated into seven assists.
DeMar's output was by far his best in the three games against Craig, and after the two mega busts the game before, to me the last game was moreso an outlier than the previous two. I expect DeRozan to get in the low 30s for fantasy points making him an easy fade.
Small Forwards:
J.J. Redick: I'll keep this one short and simple. Redick is WAY too cheap right now. He had a nightmare matchup against Brooklyn, who are notorious for running three point shooters into the mid range game which is not Redick's game. He is a pure catch and shoot guy, and not someone Philly wants creating off the dribble. Thus, when he ran around screens and wasn't open, Philly went to their second option in the play. While the Raptors defenders are no slouches, they are less anal about giving up three point looks. Evan Fournier took seven threes a game in that series despite shooting just 24 percent. Redick has had great success against Toronto this season and I expect that to continue tonight. Even if it doesn't, an average Redick game is all we need here at this insulting price tag.

Kawhi Leonard: The Claw is going to be unleashed here. While his minutes were lower in round one due to game script circumstances, the Raptors are still pushing to get him 40 minutes if need be. With Philly likely running their stars to the ground, I expect Kawhi to play as many minutes as he can handle in this one. Kawhi is averaging four steals a game against the turnover prone 76ers, and is scoring at will no matter who is on him. He has taken his game to another gear, but the blowouts have led to his price and production staying around the same. I expect Kawhi to be one of the highest owned plays on the slate, and my advice would be to not get cute here.
James Ennis: With Mike Scott out of the lineup, I expect that we will see a lot of James Ennis as the sixth man for the 76ers. Ennis provides length, defence and some spacing, but his role has changed a bit on Philly compared to old teams,where we see a much more engaged Ennis with back cuts and slashing. He is not someone who just hangs out in the corner now. Ennis is minimum price, should see 25-30 minutes and if any one of Tobias, Jimmy or Ben Simmons get in foul trouble, that minutes total could get even higher. While we shouldn't expect much from Ennis, the minutes and low ownership could be a nice combo to differentiate yourself.
Power Forwards:
Paul Millsap: This is a tough sell for me because Millsap started last game scorching hot with 10 early points. He ended the game a massive bust and touched the ball only 39 times. For comparison, Nikola Jokic touched the ball 131 times, and Jamal Murray touched it 92 times. Millsap is not the same player he used to be, but he is also not priced like it. Millsap has only one assist in his last four games. His 0.7 FPPM against the Spurs is also concerning, but at his 5k price tag, it is hard to ignore him still. This is a guy who averages 10 more DK points per game at home, he has upside if the Nuggets choose to get him more involved, or if the Spurs elect to double team Jokic. He is also going to be highly owned which makes a cash block make some sense.
As far as leverage goes, I think Millsap is a solid GPP fade on Draftkings, but he is tough to ignore on Fanduel as the only cheap PF option who is getting minutes. It will be interesting to see what his ownership looks like tonight and how he performs.

LaMarcus Aldridge: Aldridge stands out to me as the top PF play on the slate. His minutes are near 40, he shares the court with Poeltl which means less Rudy Gay usage, and he is simply the only one with a high floor and high ceiling combination in the upper tier at power forward. I am simply locked into LMA here because of the game seven and the Spurs dependance on him rising even higher since Craig has put the clamps on DeRozan. Aldridge shot really well from the field last game and has given Jokic a lot of problems on the defensive end. I just like him as a safe upper tier stud today because he is the only one at this position with the role he has.
Center:
Marc Gasol: Here is my play of the night on Draftkings and maybe even Fanduel for GPPs. After completely shutting down Nikola Vucevic, Gasol is in a position here where he might match Embiid minute for minute. Embiid has averaged just 14 points per game on 34 percent shooting in his five meetings with Marc, while also turning the ball over 22 times in those games. Gasol has had some big games of his own with Memphis on some very poor shooting numbers. With the Raptors providing more room, cuts and spacing, I think Gasol may see a few more touches this series and he is way too cheap for the minutes he is going to have to consume. While some say his role makes his price fair, please explain to me how he has averaged more fantasy points per minute than Siakam when he is on the court? All this guy needs is a big minutes share and we could be looking at a much bigger night than the ones we saw against the Magic.
Joel Embiid: (Fade) – As mentioned, Marc Gasol has held Embiid to 14 PPG on 4 percent shooting. On a night where we have Gasol and Jokic, who is virtually a must in cash, using Embiid would simply be irresponsible. He is in play in showdown slates,but for the main slate, he is not someone I want any exposure to given his injury situation and the tough matchup with Gasol.
Nikola Jokic: Jokic's roleright now is incredible. 131 touches last game, 99 passes, and 30 shots. Jokic put up 78 DK points in a blowout loss. Now, heading back home, please give me one good reason you have to fade him. I am waiting!

Best of luck tonight!
Related Topics: