MLB DFS Winners and Losers: Reynaldo Lopez, Albies, and More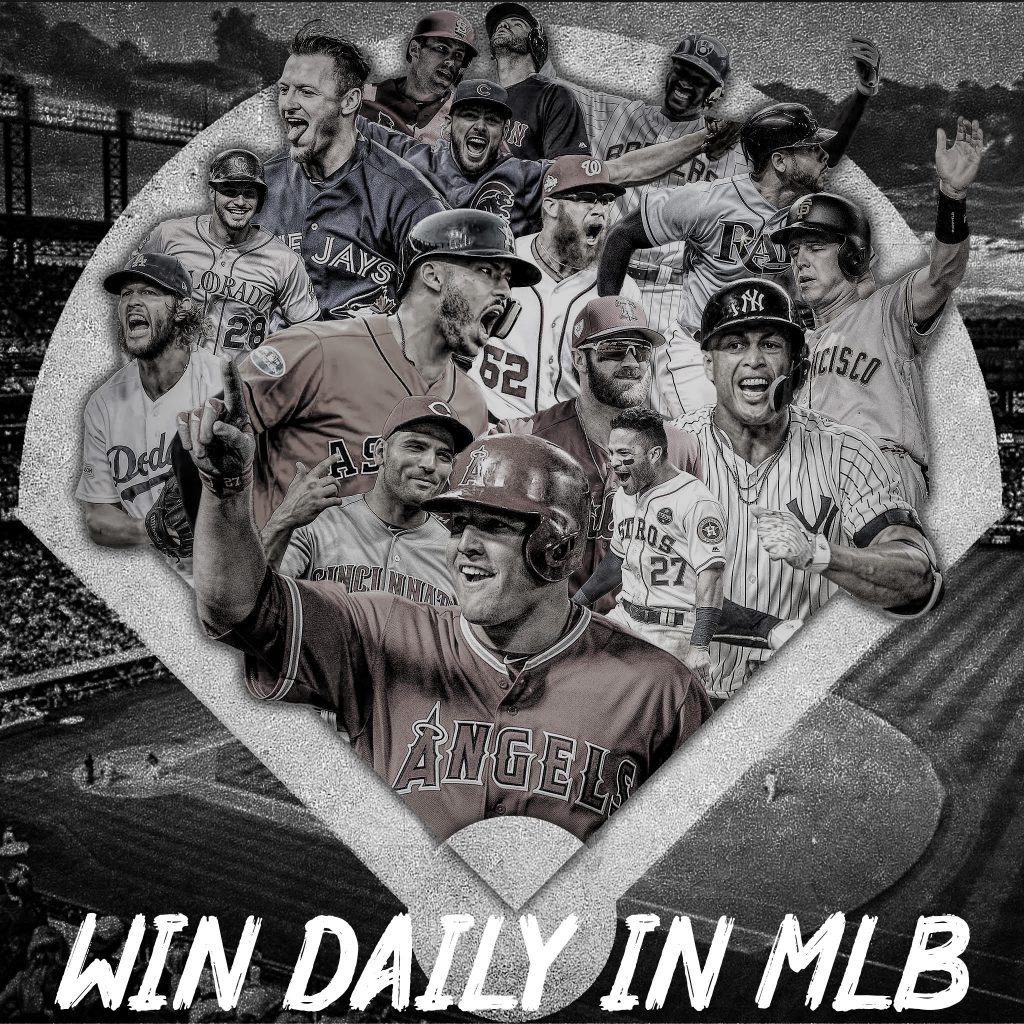 There was a 15-game slate on Sunday April 28th. I am going to go into detail on a few players who performed really well and some who underachieved. All salaries and points are based on DraftKings.
Winners
Reynaldo Lopez ($6,200)
Lopez and the White Sox faced off against the Detroit Tigers and Lopez pitched extremely well over six innings. He gave up one unearned run on two hits and three walks. The main source of Lopez's huge point total was that he had 14 strikeouts! All but four of the outs he registered came via strikeout. Chicago was able to go on to get the win for Lopez and he registered a daily high of 42.5 fantasy points. Lopez has really turned a corner in his last three starts. After a dismal start to the year he has now rebounded with three consecutive quality starts. In his first three starts he gave up 18 earned runs in only 13.1 innings. Since that time he has given up only three earned runs over 18 innings. He has also racked up 27 strikeouts in those 18 innings. His last two starts both netted 21.3 points before his explosion on Sunday.
Lopez's Outlook
Lopez is projected to get his next start on Friday against the Red Sox. He will face a Boston team that is in the bottom half in runs scored this year. Boston does put the ball in play a lot, having the fifth lowest strikeouts in the league. Lopez should still be somewhat cheap and is on a roll. I will look to roster him moving forward at this price with that kind of strikeout upside.
Melky Cabrera ($3,000)
Melky Cabrera faced off against Rich Hill and the Dodgers Sunday and absolutely feasted. Cabrera went 4-for-5 with two home runs and a double. This all added up to 40 fantasy points. His home runs came early in the game, as he hit one in each of the first two innings. Cabrera brought the tying run to third and put himself in scoring position with a double in the top of the ninth with the Pirates trailing by one. This big game comes at a bit of a surprise because, although Cabrera is hitting .303, he did not have much run production. Coming into Sunday's game he had hit one home run and had only four RBI. This was only his fourth double digit performance of the year and comes on the back end of a stretch where he was unable to muster more than five points in 11 straight games.
Cabrera's Outlook
The Pirates have an off day on Monday but then head to Texas for a quick two game series with the Rangers. He will face Adrian Sampson and Shelby Miller, who have both struggled to get much going this year. Sampson's ERA is 4.50 and Miller's is much worse at 7.52. Cabrera is worth a look at this cheap of a price but I would chalk this up to more of a fluke stat line than something you can expect to continue.
Ozzie Albies ($4,700)
Albies and the Braves faced off against Tyler Anderson and the Colorado Rockies. Anderson was only able to get through 4.2 innings in this one and Albies was a big reason why. He went 3-for-5 in the game and 2-for-3 against Anderson. Albies hit a home run in his first at bat of the game and followed it up with another dinger in the third. He added a single in the eighth and came in to score on a Donaldson home run. Albies added to his good start and raised his average to .292 to go with five home runs and 10 RBI.
Albies' Outlook
The Braves will now host San Diego for a four game series against the Padres. The Padres have one of the better pitching staffs top to bottom to start the year and sport the league's sixth best team ERA at 3.48. Albies has played really well this year and has been hot lately, scoring in double digits in four of his last seven games. I would rosterAlbies with confidence in the right pitching matchups moving forward.
Losers
Wil Myers ($4,300)
Myers and the Padres faced off against Jeremy Hellickson and the Nationals. While most of the Padres enjoyed good days on offense, Myers was not able to get things going. The team racked up 11 hits but Myers went 0-for-5 with four strikeouts. After Myers started the year out pretty well this has become a recurring theme. Myers has 17 strikeouts in his last eight games played and only has five hits over that same time span. Myers average has not dropped to .285. He does have five home runs to go with 11 RBI but most of that came before his recent skid.
Myers Outlook
Myers and the Padres will head to Atlanta to play a four game series with the Braves. The Braves' pitching has not been great this year and they sport a team ERA of 4.79 and allow a batting average of .251. Myers has been on a bad run lately but I think this is a spot where we could see him bounce back. He has struggled with strikeouts lately but the Braves have the second worst K/BB ratio in the league at 1.93. Myers will have a low ownership percentage and I think this series is a spot we could see him rebound.
Nolan Arenado ($5,200)
Arenado was another guy whose team had success at the plate but it didn't translate for him. The Rockies were able to put together nine hits and seven runs against the Braves but Arenado went 0-for-5 with a strikeout. He was not able to get into the stat sheet at all and was not able to accrue even one fantasy point. Arenado has had a good start to the year, hitting .279 with six home runs and 20 RBI. Coming into Sunday's game Arenado had at least 14 fantasy points in four of his past five games.
Arenado's Outlook
The Rockies will head to Miller Park and face off against the Milwaukee Brewers. The Brewers have struggled this year pitching wise, especially lately, and wear a team ERA of 5.18. Although it is not Coors Field conditions, Miller Park has been a very friendly hitter's park over the year. I expect Arenado to shrug this bad game off and get back to the double digit producer he has become over the last few years. He is the most expensive third baseman on Monday's slate and if you can make room he shouldn't disappoint.
Injury News
Christian Yelich left Sunday's game with back tightness. This doesn't look to be a huge concern but it might keep him out a couple games.
D.J. LeMahieuwill get an MRI done after fouling a pitch off his knee. More updates should come Monday.
Ethan Thiel is an up and coming sports writer for WinDaily who specializes in writing about Daily Fantasy Sports. After many years of ups and downs on these sites himself, he knows the dedication it takes to get consistent and long term success. Ethan has been a sports enthusiast his whole life and follows closely with the NFL, MLB, NBA, NHL, PGA, NASCAR, and collegiate sports in these areas. Being in a sports filled family and reliving the glory days of playing himself has kept him involved with these sports even outside the fantasy world. To contact Ethan, please send emails to ethanthiel@ymail.com or reach him on Twitter @Thiel_boy.