9/6 DFS Pitching and Prop Picks: Kershaw is the Law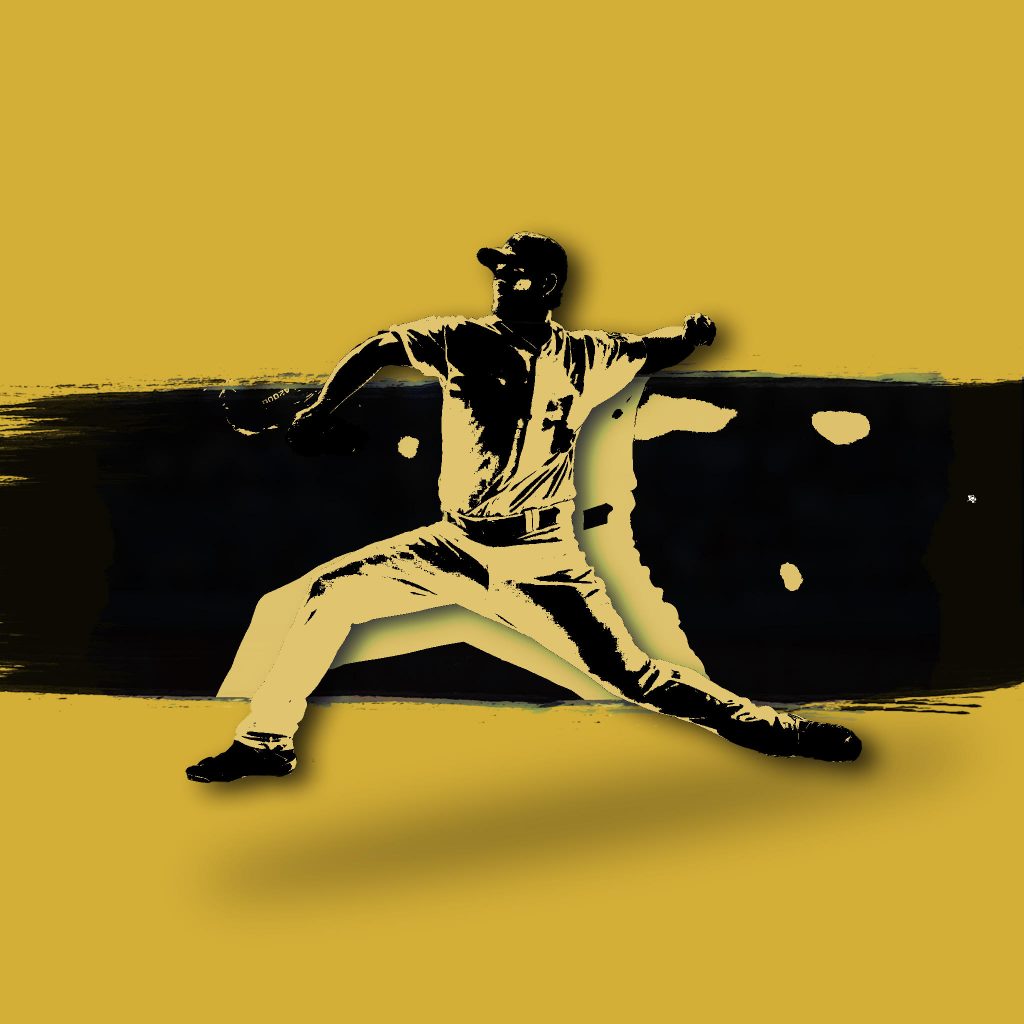 We're getting down to the final few weeks of the regular season and we're seeing something strange. The good teams are really taking control right now and it's caused some very bizarre betting lines. There are more –300/-400 favorite than ever before and it's making pitchers extremely chalky for DFS purposes. What makes it even more bizarre is the fact that cheap pitchers have been most successful in terms of DFS and that totally throws everything into a loop. That's why most of the GPP/punt play recommendations in this article won't be big name players because it's key to pick a guy with low ownership. Let's get into our 9/6 DFS Pitching plays!
Sign up NOW for WIN DAILY Premium Gold right here! Projections, weather reports, wagering info, 24/7 expert chats and more!
If you'd like to see more of my work click here! Also, Follow me on Twitter @Bartilottajoel
9/6 DFS Pitching Cash Game Pitcher
Clayton Kershaw, LAD vs. SF
DK ($11,900) FD ($11,700)
Is there any question that Kershaw is one of the best cash game plays? Not only is he arguably the most reliable pitcher around, he's also got a superb matchup. Let's begin with his consistency, with Kershaw throwing at least six innings in all 24 of his starts this season. He's the only pitcher in the league to do that and it's led to a 2.96 ERA and 1.01 WHIP. That's vintage Kershaw, as he's also got 90 Ks over his last 70 innings pitched.
All of those fantastic numbers make him tough to fade against an offense like the Giants, with San Fran ranked 26th in runs scored, 27th in OBP, 26th in OPS and 28th in wOBA. In his two starts against the Giants this season, Kershaw has gone at least seven innings in both outings while allowing just two combined runs. That's why he and the Dodgers enter this matchup as a –250 favorite.
Charlie Morton/Brendan McKay, TB vs. TOR
DK ($10,600/$7,800) FD ($9,700/$7,100)
Morton is easily one of the best cash game pitchers on the board. We're talking about a guy with a 3.06 ERA, 1.10 WHIP and 30.2 percent K rate facing one of the worst offenses in baseball. That doesn't even take into consideration that Tropicana Field ranks as one of the best pitcher's parks around, with Morton amassing a 2.62 ERA, 0.97 WHIP and 12.1 K/9 rate there this season.
Battling the Blue Jays is simply the icing on the cake, with Toronto ranked 21st in K rate, 23rd in runs scored, 28th in OBP, 24th in OPS and 27th in wOBA. Vegas agrees, making Morton and the Rays a –350 favorite in this stellar matchup. There is some thought out there that Brendan McKay may move into this starting spot and he would definitely be in play with his absurd minor league statistics against a poor offense like this.
9/6 DFS Pitching GPP Pitchers
Robbie Ray, ARI at CIN
DK ($10,500) FD ($8,800)
Ray is literally the definition of a GPP play. Any pitcher with a 1.32 WHIP and 31 percent K rate is the anthesis of a GPP pitcher, because that's volatility as its finest. The reason we can trust that K rate more than that WHIP today is because of this matchup, with the Reds ranked 22nd in runs scored, 21st in OPS, 22nd in OBP and 27th in xwOBA. In addition, Cincinnati actually ranks 27th in runs scored against left-handers. Ray has shown some signs of consistency recently too, allowing four runs or fewer in 13-straight starts, scoring at least 24 FanDuel points in all but two of those outings.
Dinelson Lamet, SD vs. COL
DK ($10,300) FD ($8,400)
This has double-digit strikeouts written all over it. As a Rockies fan, I can tell you that this is one of the worst offenses in baseball right now. They've completely given up on the season and it's evident by the fact that they rank 29th in OBP and last in OPS on the road this season. They also happen to rank 27th in K rate on the road and traditionally struggle in a pitcher-friendly stadium like Petco Park. That's horrifying against a strikeout-king like Lamet, with the right-hander posting a 3.72 xFIP and 32 percent K rate this season.
9/6 DFS Pitching Punt Plays
Pablo Lopez, MIA vs. KC
DK ($6,300) FD ($6,700)
The 4.89 ERA from Lopez will surely scare some owners off but this dude has been better than that would indicate. His 4.22 xFIP and 1.16 WHIP are much more indicative of how good this guy can be, as he's been rather unlucky this season. Getting to pitch at Marlins Park is the main reason we trust him here though, with the ballpark ranked as the most pitcher-friendly park in the Majors.
That's why Lopez has a 2.66 ERA, 0.89 WHIP and 8.6 K/9 rate there so far this season. That's bad news for a bad offense like this, with the Royals ranked 27th in runs scored, 25th in OBP, 28th in OPS and 23rd in xwOBA. In addition, it's even scarier with KC having to play this game without a DH.
Homer Bailey, OAK vs. DET
DK ($8,500) FD ($8,200)
I was tempted to throw Bailey in the cash game play section but he's simply too volatile to classify him as a cash game pitcher. That's why he's found himself in the punt plays but he's honestly a better option than that would indicate. The reason we like him so much on this slate is because of this matchup, with the Tigers ranked last in runs scored, OBP, OPS, K rate and xwOBA.
That simply means they're the worst offense in baseball and that's going to make it really tough to hit in a spacious ballpark like Oakland Coliseum. Bailey has been much better since joining the A's too, allowing three runs or fewer in six of his last seven starts while pitching to a 2.22 ERA and 0.98 WHIP over his last four fixtures. All of that has led to Bailey and Oakland entering this matchup as a –250 favorite.
Dinelson Lamet Over 6.5 Strikeouts
A guy with a 31 percent K rate facing one of the worst offenses in the league should have projection of about 8 Ks, not 6.5.
Brendan McKay Over 4.5 Strikeouts
If McKay gets the start, this is probably my favorite play on the board. McKay had a K rate north of 34 percent at the minors this season and faces a Toronto offense who struggles across the board.
Miles Mikolas Over 3.5 Strikeouts
I ate using a contact-pitcher against a low-K lineup but Mikolas could clear this prop in a bad game. Pittsburgh ranks 22nd in OPS since the All-Star break and Mikolas has reached this K-total in 19 of his last 23 starts.
Play MLB Player Prop Games and Get 100 Percent Bonus!
MKF Record: 32-23
I've been playing fantasy sports since I was 12, which means I've been playing for over half of my life. I love DFS and season-long formats and have been writing for nearly a decade. I started my writing career at RotoWire and currently write for FantasyPros, Rotoballer, Razzball and DFSR. I cover NBA, MLB and NFL and follow all major sports. I generally cover primarily DFS but I also do game previews, recaps, player write-ups, injury updates etc.