2022 Hero Open: Your DP World Tour Deep Dive
Published
2 months ago
on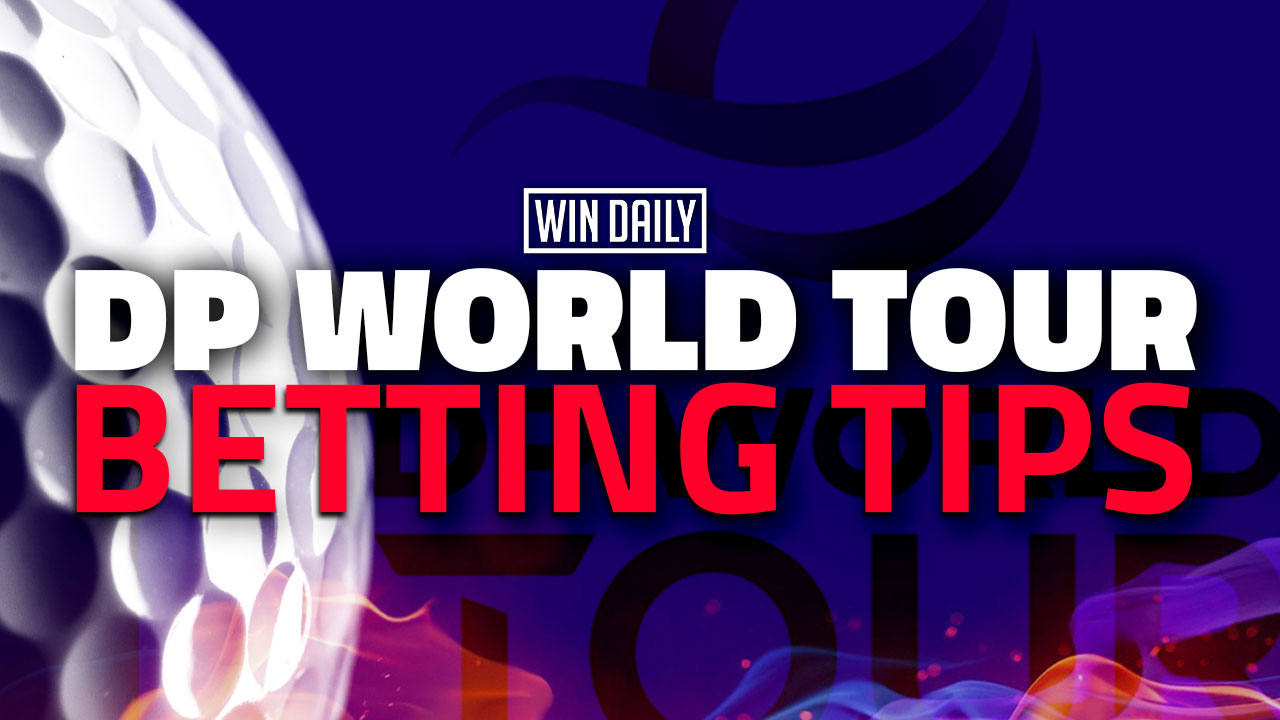 It was another week of profit for us on the DP World Tour at the Cazoo Classic. Paul Waring secured a FRL for us at $60.00, Garrick Porteous a full FRL placing at $28.50 sitting in 2nd after round 1, and Richard Mansell shared 4th place for a dead-heat payout on the place money of $8.25.
Having already secured profit for the week, Waring proceed to lead throughout the first two rounds. He eventually finished a commendable 2nd, with Richie Ramsay sinking a clutch finish with an up and down on 17 for birdie and an 8 footer for par to deny Waring a chance of a playoff.
A full place payout for Waring's sole second place at equivalent odds of $14.20 somewhat easing the near miss for our 10th outright winner of the year. Garrick Porteous was tipped at huge odds of $200.00 and duly returned an extremely close run, eventually cashing a Top 20 ticket for us at $8.50.
Links golf season continues with a return to St Andrews, this time on the Torrance Course at Fairmont St Andrews. I am loving the links so far, as it always provides a tough but also unique challenge. And, of course, provides plenty of opportunities to hone in on links specialist at good values.
Who should you be betting for the Hero Open? This is your weekly golf deep dive, course analysis, weather forecast, player profiles, and Hero Open predictions.
Course Analysis
Overlooking the beautiful Firth of Forth coastline, the Torrance Course provides a classic links test despite only being built in 2001. The 7,230 yards par-72 features a traditional divide of 4 par 3s and 4 par 5s, with your typical pot bunkers waiting to trap shots in abundance.
The clifftop holes will provide some of the most picturesque holes, as well as the most imposing. In typical links fashion, the course is barren of trees and golfers will be at the full whim of any winds. Keeping the tee shots and irons low and using the firm fairways is the recipe to success.
We hold a little bit of data with previous tournaments here. The course hosted the 2021 rendition of this tournament, as well as the 2020 Scottish Challenge during a COVID affected year. The course has also played host to a number of qualifying tournaments for The Open Championship, which is a little more hidden and won't be found by many others as takes some searching to find.
For similar links style courses, refer to my 150th Open Championship write-up for some ideas where to find comp courses. Last week's Cazoo Classic also should provide some fair guidance.
Weather Forecast
As noted, on these exposed links style courses it is worth remembering that a lower breeze here should be given more weight. There are little to no trees to protect against the wind. 10 mph on a parkland course vs a links course are not the same thing. You should interpret forecasts accordingly.
Thursday AM should see mild winds of 6-10mph prevailing and gusts of 10-13mph. These winds should peak around 1-2pm at prevailing winds of 7-11mph and 10-15mph gusts. Winds will then decrease as the afternoon continues.
Friday AM presents the calmest conditions of the first two days. Some rain is forecast overnight Thursday, so the course should hopefully play a little softer and more receptive. Perfect still conditions are predicted, with prevailing winds of 1-5mph and gusts of 5-7mph. Friday PM these winds will increase to 10-15mph prevailing and 17-20mph gusts.
This leads to an edge for Thursday PM/Friday AM starters. Further preference goes to those going out earliest on Thursday afternoon, as they will benefit from the best of the conditions on Friday morning. Should forecast stay true to predictions, then those in these groups will need to go low on Friday AM.
Golf Betting Tips
Suggested Staking
Callum Shinkwin 1pt E/W $31.00 (Bet365, 5 places 1/4)
Callum Shinkwin 2pt Top 20 $2.88 (TAB)
David Law 1pt E/W $36.00 (Bet365, 5 places 1/4)
David Law 2pt Top 20 $3.00 (Bet365)
Justin Walters 1pt E/W $67.00 (Bet365, 8 places 1/5)
Justin Walters 2pt Top 20 $4.00 (Bet365)
Garrick Porteous 1pt E/W $71.00 (Bet365, 8 places 1/5)
Garrick Porteous 2pt Top 20 $4.33 (TAB)
Connor Syme 1pt E/W $76.00 (Bet365, 8 places 1/5)
Connor Syme 2pt Top 20 $4.33 (Bet365)
Jack Senior 0.5pt E/W $81.00 (Bet365, 8 places 1/5)
Jack Senior 2pt Top 20 $4.50 (Bet365)
Lucas Bjerregaard 0.5pt E/W $111.00 (Bet365, 8 places 1/5)
Lucas Bjerregaard 2pt Top 20 $8.00 (TAB)
Player Profiles
Callum Shinkwin
Having backed Shinkwin last week, where he produced a 16th place finish to give us a good run, there is little need to change the plan here.
The 16th last week follows a decent links course history, including another 16th on this course in 2021. Scottish form is also prevalent, with a play-off loss in 2017 at the Scottish Open in just his 2nd year on tour.
Shinkwin has the ability to spike with the putter and drives it plenty long. His better approach performances have come on links style courses. He has now gained or been at average for approach in his last 3 tournaments, having been losing multiple strokes prior, as well as for driving accuracy suggesting the return to form was brewing as predicted last week. I'm happy to follow him again.
David Law
With Scot Richie Ramsay securing the win last week, other Scottish players are sure to feel a sense of pride upon returning to St Andrews. Ewen Ferguson eluded to such in an article earlier this week:
https://www.europeantour.com/dpworld-tour/news/articles/detail/ewen-ferguson-player-blog/
We backed Law earlier in the season after starting to see some resurgence in his game. He returned a 65 opening round to be one shot off FRL, followed by another subpar round in the windy conditions to be right in contention. I have started to see tell-tale signs again in his performances, gaining strokes approach in his last 4 events and SG: OTT at or above average in his last 6 appearances. I also love he is in the first group out Friday morning to hopefully make the most of the best conditions on offer this week.
He qualified for The Open after a stellar finish to score a 4th at the Irish Open. The two most recent appearances were then the Scottish Open and The Open Championship. Making the cut in both events is noteworthy given the strength of field was so much higher than on offer here. He won in Scotland in 2018 at the Scottish Hydro Challenge. To cap the narrative, Law has finished 4th and 33rd in his two appearances here:
https://www.europeantour.com/dpworld-tour/news/video/david-law-i-m-looking-forward-to-the-week/
Justin Walters
Walters rates as one of my best value plays for the week, returning a fair value of 55/1 when compared to the 66/1 on offer. Having competed in the Barbasol Championship and Barracuda Championship, a return to the lower levels of the DP World Tour will be welcomed. He managed one cut out of those two events, which is commendable, and prior to that appeared for 20th at the Irish Open.
Walters possesses excellent links form as is often seen from South African golfers. The firm fairways and windy, exposed courses are akin to many courses in the motherland. Albeit, a few degrees colder in comparison. Walters has quietly put together one of his better seasons, finishing in the Top 20 in 26% of his starts. He returns to a course he holds finishes of 16th and 8th in two appearances.
Garrick Porteous
The drop from the 200/1 I tipped him at last week to the 70/1 is tough to swallow. However, it is justified and I am happy to continue in the vein of 'if it ain't broke, don't fix it".
Porteous was in 2nd after the first round last week, starting with an excellent 65. The eventual 16th finish marked a bounce back, having missed the cut the start prior at the Barbasol comingled tournament. Porteous has now gained on approach in three straight tournaments as well as for driving accuracy in all three recent apperances.
He arrives after that 16th place to a course where he holds excellent form of a 4th and 10th place finish. The odds still represent value in another weak field for a player with incoming form, recent course history, and improving metrics.
Connor Syme
This was perhaps my easiest click of the week. I've backed Syme earlier this year, having seen some key markers in his game. Arriving here after a short break back home in Scotland and his friend Richie Ramsay having recently won.
On last outing, he gained a massive 5.84 strokes on approach to the strong Scottish open field. He has the ability to spike with the putter and usually as an excellent short-game. This could prove useful with links golf often required some measure of scrambling. Gaining strokes OTT is also a positive, including for both distance and accuracy at the tricky and windy Scottish Open.
Another with some hidden form here, Syme finished 2nd at this course in 2019 Open Championship Qualifying behind Brandon Wu. The 67-67 rounds, with 36 holes in one day, saw him secure one of the three tickets to Portrush on offer.
Jack Senior
Another who we tipped recently, Senior is regarded as a links specialist on the DP World Tour. We saw a flash of form last week, with an opening 67 to sit inside the top 10 after the first round.
Senior consistently gains putting and around the green. Last week's performance was his 2nd consecutive week gaining on approach, having previously been losing multiple strokes in this metric.
Three of Jack Senior's professional wins have come on links courses. He won the 2014 Scottish Masters and the 2015 Scottish Hydro Challenge for local form. The other links win came in a 2019 win at the ISPS Handa World Invitational, beating fellow links specialist Matthew Baldwin in Northern Ireland.
Senior was the first round leader at the Scottish Open in 2021, eventually finishing 10th there. It is reasonable to expect another strong Scottish performance arriving this week in better form.
Lucas Bjerregaard
Finally, I'll end my tips with the sole choice from the Thursday AM groups. Bjerregaard has fantastic links form across a number of comp courses. He won the 2018 Alfred Dunhill Links, 5th at the links course at Sicily Open, and a 2nd/9th/12th/20th/27th at Dom Pedro. He was the 2nd round leader by two shots here last year, eventually finishing 10th.
No stranger to big occasions, Bjerregaard shocked Tiger Woods at the 2019 Matchplay when ranking in the top 50 in the world.
Finishes of 27th and 59th on the last two outings were at the Barbasol Championship and Barracuda Championship in the PGA Tour comingled events. That completed breaking a dreadful run of 8 missed cuts. A drop back to the DP World Tour is very welcomed. It will be on a course where he has shown flashes of brilliance. Most notably, during his 2021 opening round with a course record 62.
I hope you enjoyed this article provide to you for FREE this week. If you would like to read our tips and deep dive on the Rocket Mortgage Classic, sign-up here for a free two week trial: https://windailysports.com/sign-up/deep-dive-golf/
Rocket Mortgage Analysis and predictions: https://windailysports.com/2022-rocket-mortgage-classic-your-pga-tour-deep-dive/?ref=31
Twitter: @deepdivegolf Discord: DeepDiveGolf#7883 David takes the WinDaily team international, joining the team from New Zealand and having grown up in Dubai. It was whilst living in the Middle East where he first developed his love of golf whilst working at local DP World Tour events, getting inside the ropes with the world's best, and being fortunate enough to be coached as a junior by elite instructor Justin Parsons. Despite having experience working in multiple other areas of the sports industry, golf remains his main passion. David relies heavily on data, agronomy, topography, and meteorology in providing his analysis and betting tips as he deep dives into both the PGA and DP World Tour events.