10/7 MLB DFS Four-Game Postseason Slate and Showdown Picks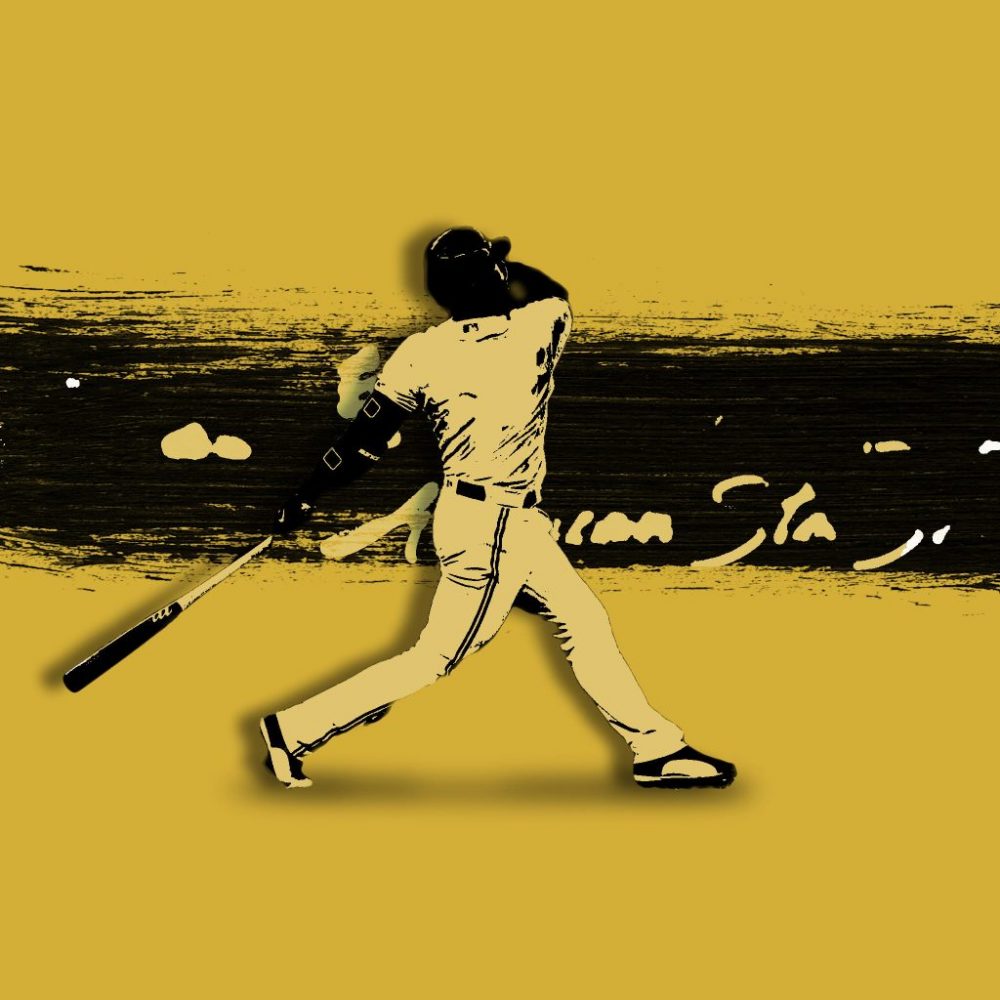 It's a busy Monday in the MLB postseason, so let's jump right into the 10/7 DFS picks for the four-game slate and the featured Showdown contests on DraftKings.
Sign up NOW for WIN DAILY Premium Gold right here! Projections, wagering info, 24/7 expert chats and more!

The games: Houston Astros at Tampa Bay Rays (1:05 p.m. EST), Atlanta Braves at St. Louis Cardinals (3:07 p.m.), Los Angeles Dodgers at Washington Nationals (6:40 p.m.) and New York Yankees at Minnesota Twins (8:40 p.m. EST)
SP Strategy and Picks
There should be enough value in the bats to allow us to use my two favorite pitchers in this slate.
SP1: Luis Severino (DK $8,600, FD $8,400)
It's been about a year since Severino took the mound in the playoffs, the last time a disastrous outing against the Red Sox in which he gave up six runs in three-plus innings in the ALDS, but this is his redemption tour. He's been electric (12.75 K/9, 2.13 FIP) since returning from injury and should be fresh, last pitching in a three-inning, 72-pitch outing against the Rangers on Sept. 28. Sevy is affordable and makes for a fine SP1 if he can throw about 80-85 pitches.
SP2: Zack Greinke (DK $9,100, FD 10,300)
Greinke was 8-1 with a 3.02 ERA in 10 starts after being acquired from the D-backs in a July trade, going 18-5 with a 2.93 ERA for the 2019 season. He even carried a no-hitter into the ninth inning of his final regular-season start on Sept. 25 in Seattle and shouldn't need his best stuff to dispatch this Rays team that's been struggling at the plate and has an implied run total under 4.
Other options: Dallas Keuchel/Julio Teheran (value), Charlie Morton, Max Scherzer
10/7 DFS Hitters
10/7 DFS C: Brian McCann (DK $3,200, FD $2,600)
He's cheap and has power upside, with a .343 xWOBA against RHPs over his last two seasons. McCann has plenty of playoff experience and already has a couple hits this series. The Braves are a talented bunch and McCann is a fearless team leader. Pivot: Gary Sanchez
10/7 DFS 1B: Paul Goldschmidt, STL (DK $4,200, FD $3,900)
We're getting a legendary playoff performer at a huge discount here, and he's facing the team with the worst pitching – so that's a huge reason I'm leaning toward Goldschmidt. He put up some solid numbers and metrics (145 wRC+ and .313 ISO) this season and is my preferred 1B on this slate. Pivot: Freddie Freeman
10/7 DFS 2B: D.J. LeMahieu, NYY (DK $4,800, 3B on FD $3,900)
I've touted him before in this column and he's been awesome thus far in the postaseason, with four hits (three XBH) in nine ABs and a homer and 4 RBI. There are some other folks I want to play at 3B on DK, so plug him in at second base on that site and UTIL on FD. Pivot: Max Muncy
10/7 DFS 3B: Anthony Rendon, WAS (DK $4,500, FD $4,300)
Plugging in Alex Bregman here is fine, but Charlie Morton should help to limit the amount of damage the Astros do in this game, so I'm using Rendon against LHP Rich Hill. Rendon has three hits in his last two games and Hill isn't the dominating force he was in previous seasons. With a .289 ISO against LHPs over his last couple of seasons, Rendon — who was REALLY hot when the season started and could be getting going again — has me stuck on him here. Pivot: Gio Urshela/Josh Donaldson
10/7 DFS SS: Didi Gregorius, NYY (DK $3,900, FD $3,300)
When Didi gets hot, he's a dangerous hitter, and we get him at a very affordable price. His grand slam in Game Two put the contest out of reach for the Twins and gives Sir Didi the requisite confidence to set aside some of his struggles and produce in this circular Yankees lineup. Pivot: Danby Swanson
10/7 DFS OF: Nick Markakis, ATL (DK $3,500, FD $2,800)
Spending down a little more at the corner infield positions allows you some more expensive OF, but I'll be looking for some value in my outfield and Markakis is the perfect play at this price. He had a double in Game 1 and sits nicely in the Braves lineup between the dangerous Josh Donaldson and lefty-mashing Matt Joyce. Solid numbers against RHPs (.817 OPS, .387 xWOBA over his last two seasons) clinch it for me. Pivot: Michael Brantley/Max Kepler
10/7 DFS OF: Giancarlo Stanton, NYY (DK $3,900, FD $3,700)
Stanton is hitless in the postseason and is still scoring fantasy points – largely because pitchers are afraid of throwing him anything near the strike zone and hes drawing walks, even with the bases loaded! The big fella is still getting in good ABs and is ready to bust out facing an overmatched Jake Odorizzi. Pivot: Aaron Judge/Eddie Rosario
10/7 DFS OF: Brett Gardner, NYY (DK $4,100, FD $3,000)
Lets go right back to the well with Gardy, who's been hot at the plate over the past few weeks and offers immense upside in the heart of the Yankees lineup. He gets us just under the salary line at his reasonable price point and will be looking to finish off this series with the help of his lively bat. Pivot: Marwin Gonzalez/Josh Reddick
Sign up and get started with WinDailySports! We have your sport and the experts to help make you money. Why lose another buck when you can win TODAY!
10/7 DFS Featured Single-Game (1:05 EST on FD)
Hitters only – so stack up the best Astros bats and look for value within the more pesky Rays. There's just a lot of ways to go here, but I'll likely be using a top Astros hitter in my MVP slot.
Sample FD lineup:
MVP (2x) – J. Altuve ($8,500) or Yordan Alvarez ($8,000)
All-Star (1.5x) – A. Bregman ($9,500)
UTIL – T. d'Arnaud ($4,000)
UTIL – Austin Meadows ($7,000) or Yuri Gurriel ($6,500)
UTIL – J. Reddick ($4,500) or Tommy Pham ($6,500)
Tired of losing money on your DFS and Sportsbook? Sign up today and become a winner while turning your passion for sports into a second stream of income!
10/7 DFS Featured Showdown (8:40 p.m. on DK)
I may fade the pitchers in this game entirely given the probable extensive use of both bullpens. I'm fine using Severino in the classic format, but he might be a little overpriced for Showdown.
Sample DK Showdown Lineup (Balanced w/ hitters from both teams)
Captain (1.5x) – D. Gregorius ($10,500)
UTIL – N. Cruz ($10,600) or Aaron Judge ($9,800)
UTIL – E. Rosario ($7,600)
UTIL – M. Kepler ($7,400)
UTIL – G. Stanton ($7,200)
UTIL – G. Urshela ($6,600)
If you're hell-bent on using Sevy and stacking the best NYY bats, we can go with him at a UTIL spot and use Aroldis Chapman for one of the UTIL spots as well.
Sample with Severino at UTIL:
Captain (1.5x) – A. Judge ($14,700)
UTIL – L. Severino ($10,400)
UTIL – D.J. LeMahieu ($9,400)
UTIL – G. Stanton ($7,200)
UTIL – J. Cave ($5,200)
UTIL – A. Chapman ($3,000)
I'd play around with a few different variations at the CPT spot, using some inexpensive Yankees bats who are just as likely to come up in big spots as the more noted sluggers.