UCL Soccer – DraftKings and FanDuel – 8/28/2019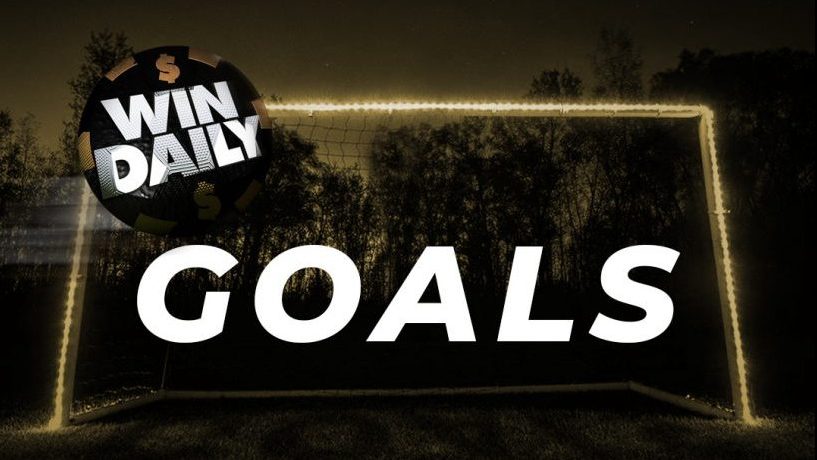 This article focuses on EPL and UCL daily fantasy contests run on DraftKings and FanDuel Soccer slates. Both sites have fairly different scoring formats. We consider tournament tactics, statistics, pricing, and attempt to tackle this highly variable daily fantasy format so we can gain an edge on the field at-large.
Sign up NOW for WIN DAILY Premium Gold​ right here​! Projections, weather reports, wagering info, 24/7 expert chats and more!
Things to keep in mind:
The most important part of DFS soccer occurs the hour or so before the games when the lineups come out. What's nice is that the more pro-active DFS player has an edge in this regard. On DraftKings be sure to save people from the later games for the utility spot if possible so you have the most flexibility possible to make changes in case that player is unexpectedly resting. Make a backup plan if possible and leave any $ necessary. Check out the actual formations on ESPN once lineups come out to ensure players are in appropriate spots.
Defenders – Only FanDuel's point system rewards defensive oriented players. We do not want central defenders on DraftKings if possible but rather want the defenders on the wings more involved on their offensive end. You can double check formations on ESPN when the lineups come out.
Make multiple lines. Scoring can be highly variant and thus rather than spend up on one big entry, create a number of small $ lines to help provide yourself some balance.
Check player minutes to make sure you have guys who are playing entire games and not getting subbed off mid game on a regular basis. DraftKings has players minutes listed.
Wednesday, August 28th, 2019 (UCL Three Match Slate) – 3:00 PM ET
Matches:
Apoel Nicosia (Cyprus) at Ajax (The Netherlands) – Apoel +1200 , Ajax -550 (heavy favorite) , +240 draw (90 minutes). Over 2.5 goals (+105), Under 3.5 goals (-125)
CFR Cluj (Romania) at Slavia Prague (Czech Republic) – Slavia Prague -185 favorite, CFR Cluj +525, +290 draw. Over 2.5 goals (+105), Under 2.5 goals (-125)
LASK Linz (Austria) at Club Brugge (Belgium) – Brugge – 135 favorite, LASK Linz +385, +240 draw. Over 2.5 goals (-105), Under 2.5 goals (-115)
UCL Cliff Notes
Unlike the Tuesday slate where the matches were close with two draws and only Olympiakos winning "value goalie strikes again", this slate has some big favorites. Most of Tuesday's plays hit and I expect the same on this slate.
The first time around I crushed this slate and screenshots are below so you can see the prior ownership percentages (I had made two lineups). The top line shows cash ownership and the bottom two are tournament.
Chalk Talk
The huge chalk will be Ajax, who come in at -550 to win at the time of writing. They are far and away the most notable team on the slate, most recently gaining attention by finishing in the Final Four of the UCL. With thrilling two leg victories over both Real Madrid and Cristiano Ronaldo's Juventus team in hand it took a miraculous effort by Lucas Moura and Tottenham to stop them from reaching last year's UCL final vs. Liverpool.
Over the offseason this team lost young defensive stalwart Matthijs De Ligt, who was sold for big money to Juventus, as well as central midfielder Frenkie De Jong who was shipped off to Barcelona. However, outside of that this team is largely unchanged. Ajax has the highest scoring projection on the slate and should win handily at home. Hakim Ziyech is the play of all plays on this slate and will likely come in at 90-100% ownership in all formats. This pairing is currently tied at nil on aggregate but that will likely change quickly as the home fans will be singing the team's anthem Three Little Birds repeatedly throughout the day. I think you might see lots of stars and scrubs Ajax stacks just out of familiarity for people.
Looking beyond Ajax we have two teams in Club Brugge and Slavia Prague that are significantly better than their opponents and now have home advantage. Not surprisingly, many of the players written up will hail from these sides. Because there is no need to be too contrarian, let's ride the backs of these heavy favorites.
Forwards
High End
Dusan Tadic– Ajax – $12,100 – Tadic is probably not a cash play for me with salary considered. That said, Tadic is a near necessary part of any Ajax stack and a great tournament play. He is the primary forward for the team expected to score the most of the slate and takes Ajax's penalty kicks. While I'm usually not a fan of paying this sort of price tag at forward, I'll make an exception.
Abdel Billel Omrani – CFR Cluj – $8,500 – This is a contrarian play as he was only 20 percent owned at home for the first leg. However, this is a player with a tremendous goal scoring record. Omrani has eight goals and three assists in 11 combined UCL and Romanian Liga One matches so far this season. Considering he takes the penalty kicks, if CFR Cluj scores it will most likely be this man's goal.
David Neres – Ajax – $8,700 – Due to matchup he gets an honorable mention as he can certainly score a goal anytime. However, Neres also comes with a low floor for this price and a huge risk of substitution. In fact, he was subbed out in the first leg of this matchup.
Low End
Luis Openda/David Okereke – Club Brugge– $5,800/$7,400 – This team has two primary strikers, Luis Openda and David Okereke, the latter brought in over the summer to replace the Brazilian striker Wesley who is now with the EPL's Aston Villa. Both of those two are in play for tournaments and Openda will get ownership if in just because he is cheap. Last time out both Openda and Okereke started alongside each other but I think that is unlikely to happen again. If one is out, bump the other. Okereke for his extra two years of age (21 to 19) is the more polished of the two players. If price was of no concern, he is the better play of the two.
Emmanuel Dennis – Club Brugge – $6,800 – Dennis is more of a cash play as opposed to the two Brugge strikers listed above. It is less likely he lights up the scoreboard. However, it is also less likely he gets subbed out or totally busts. In a cash game the nine fantasy points he scored last time out would work. Dennis is the only one of the three with UCL experience.
Peter Olayinka – Slavia Prague – $5,700 – I think when people consider a SP forward it will be between him and Mick Van Buren at $6,100, if they are both in. However, Olayinka has a higher floor, is less likely to be substituted out, and has a solid resume with six goals, three assists across twenty appearances in the Czech Fortuna Liga last year. He didn't do too much last time out so people might sleep on him.
Midfielders
Hakim Ziyech– Ajax– $12,600 –*CORE PLAY* – He should be the first player you lock into your lineup in all formats. He is one of the most talented players in Europe and has the largest floor on this slate with upside as well. His ownership will be the highest of any player on the slate.
Nicolae Stanciu – Slavia Prague – $8,900 – Stanciu is the main set piece taker for Slavia and the primary offensive facilitator as the number eight. He should be in a good position to grab a point whether a goal or assist and rack up crosses as well.
Lukas Mastopust – Slavia Prague – $5,400 – Mastopust was a hidden gem for me in the first leg of this matchup, scoring a goal at low ownership. He gives us a part of the Slavia Prague attack for a cheap price and had seven goals and eight assists in 21 appearances in the Czech Fortuna Liga last season.
Donny Van de Beek – Ajax – $8,400 – This is more of a tournament play. However, beyond Ziyech and Tadic, I prefer Van de Beek to David Neres as the next most likely Ajax player to get on the scoreboard.
Defensemen
Punt Spot – Some will look at the box scores and see that Nicolas Tagliafico had three goals in ten UCL games last year. That said, Taglifico scored a total of only two goals and had four assists in 29 appearances last year in the Dutch Eriedivisie. Considering he has no role on set pieces where Ziyech has a monopoly, at $6,200 that is an overspend. People will just grab the cheapest wing defenders that they can find. Be sure to check lineups to see if there are any potential bargains.
Goalie
Andre Onana – Ajax – $5,900 – Onana is the cash game goalie. He is practically a lock for the win and has a great chance for a clean sheet. The main concern would be shot volume as it wouldn't be shocking if he doesn't face a single shot. That said without De Ligt in the back to help shadow forwards on counter attacks, the Ajax defense isn't quite the same as last year.
Simon Mignolet – Club Brugge – $5,600 – The former Liverpool backup should be popular as well. Mignolet should face a few more shots than Onana and should pick up the win here.
Rich Masana is a real money daily fantasy player and sports bettor who plays DFS on DraftKings under the username "JetsFan303" and on FanDuel under the username "JetsFan3032". Rich has been ranked as high as in the top 3% of all DFS players according to Rotogrinders.com and has lifetime profitability across all of the applicable betting sites since legalization in Colorado in 2020. Rich does not guarantee the accuracy of all advice and reserves the right to use different players on occasion as necessary to fit roster builds. You can reach him on Twitter @JFan303 or on Discord at @RichMasana