The MLB SWEET SPOT: 2023 MLB Win Totals
Published
2 months ago
on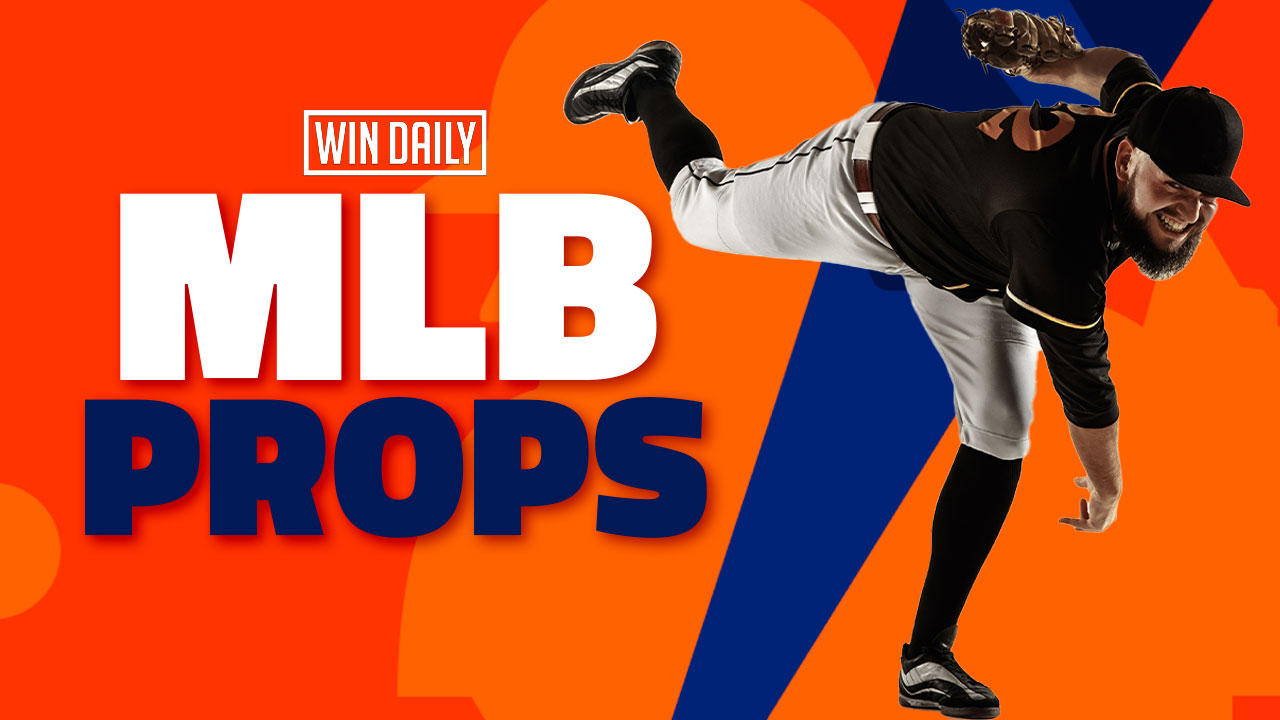 by Dave Gloeckner
Welcome to my first edition of The MLB Sweet Spot for 2023. Last year was a sweeping success with our prop bets and DFS plays. But no need to look backwards and it's time to push forward. Afterall we're only 3 sleeps away from MLB Opening Day. So now that teams have packed their bags and started shipping equipment back to their home cities, it is the perfect time to layout my best bets for MLB Season Win Totals (also known as Futures).
I wrote a similar article for the NFL Season back in August and ended up going 7-1 overall (+6.5 units). The only loss was the Baltimore Ravens to win the AFC North. And if Lamar Jackson stays healthy, or they pay that man his money, maybe it's a clean sweep. Which brings us to the method behind the predictions. In the NFL we do rely heavily on statistics such as Pythagorean theorem (based on Points Scored and Points Against) compared to actual win total. I also look at records in close games as well as turnover differential over several seasons to build trends. These data points are the foundation for future predictions.
For baseball, "luck" tends to flatten out over 162 games. But I still lean heavily on Pythagorean theorem and also use predicted WAR, WARP and run totals to iron out the teams that got better during Free Agency. I then look at some of that "luck" factor such as records in one-run games and records against winning/losing teams to identify outliers.
Which brings us to the point in the article you've been waiting for, and that's which teams I think will over-perform and under-perform their Win Totals this season. Futures are great opportunities to win money. But it does require you to have some of your bankroll held for months. So I always say this, invest 10-20% of your current budget as this way you'll have plenty left for the actual games and props.
CLICK HERE TO SIGN UP FOR DRAFTKINGS SPORTSBOOK

MLB SEASON WIN TOTALS
TAMPA BAY RAYS OVER 88.5 WINS (-105)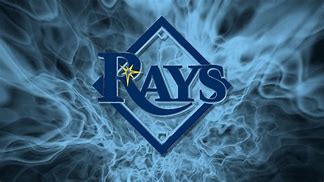 Out of the several models I ran, Tampa exceeded their projected win totals in every single one. Their maximum was 93 wins and minimum was 89 wins with a mean at 91. Now let's look at their last 5 seasons:
2022: 86-76
2021: 100-62
2020: 40-20 (projected 108 wins in 162 game season)
2019: 96-66
2018: 90-72
That's a combined record of 412-296 and a 58.2% winning percentage. They've finished no worse than 3rd place in the AL East in any of those seasons. They live in a division with giants and consistently find creative ways to win.
This year's team looks to be improved on paper as Baseball Prospectus ranks their pitching staff as #2 in the MLB according to project WARP. This is mainly due to the re-addition of Tyler Glasnow into the rotation, even though it may take 2-4 weeks for that to happen. The Rays also added Zach Eflin who has 5 consecutive seasons with a WARP over 1.0. And only one of those seasons saw Eflin eclipse 30 starts. So the injuries are a concern but it's the perfect example of a Rays signing. As with last year, Shane McClanahan should challenge for the AL Cy Young and Jeffrey Springs could be one of the surprises of the season. Lastly, the Rays turned another project into an effective starter with Drew Rasmussen posting an impressive 2.84 ERA in 2022.
As for the batting, the Rays generated the only 139 home runs which was good for 25th in the MLB. And while that may not go up significantly this year, the Rays are banking on an improved offense based on the health of their young stars such as Wander Franco, Randy Arozarena and Brandon Lowe. Franco and Lowe alone missed a combined 176 games alone.
What could have gone wrong for the Rays did last year. Even McClanahan missed 6 starts down the stretch due to arm fatigue. And they still made the playoffs and pushed the Guardians to 19 innings to decide the Wild Card game. The pitching is deep and the bullpen is strong. The offense should be able to hold it's own and even has some ammo in the minors that could get called up at some point (i.e. Curtis Mead). All of these reasons are why I like the Rays to exceed 88.5 wins and challenge the Yankees and Blue Jays for the AL East.
BOSTON RED SOX OVER 78.5 WINS (-105)
The Boston Red Sox are a team that drastically changed it's make-up over the offseason. Gone is home grown star SS Xander Bogaerts who relocated to San Diego. Gone is power hitting outfielder JD Martinez. And gone are starting pitcher Nathan Eovaldi and reliever Matt Barnes. All of those players had significant roles for the Red Sox over the past several years.
But as they say, "out with the old" and "in with the old"? Well my point is the Red Sox didn't necessarily re-tool with youth but instead invested in experience. They signed Japanese star Matasaka Yoshida, a two-time batting champion, who is 30 years old. They also signed several other over 30 year old players that they hope have something left in the tank in Justin Turner (38), Adam Duvall (34), Corey Kluber (36) and Kenley Jansen (35).
But I tell you what, it actually could work. Well at least to the tune of eclipsing 78.5 wins. First off, the Red Sox won 78 games last year and finished last in the division. That was mainly due to the fact that they went 26-50 in games against their Division rivals. That was the 2nd least amount of wins in Divisional games with only the Nationals being worse than Boston. And did you see their record against the Blue Jays? It was 3-16….ouch. But there is good news here and the MLB schedule has decreased Division games from 76 to 52 in 2023. As Homer Simpson would say, Woo Hoo!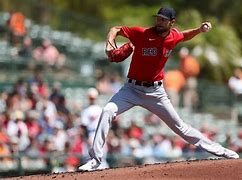 Injuries were part of the problem in 2022 but Boston was able to deploy some young talent at the end of the year most notably with Brayan Bello and Triston Casas. The latter is going to immediately solve one of their biggest holes at 1B where they saw a combined batting average of 0.215 between Dalbec, Cordero, Hosmer and Casas.
The batting should be very good in 2023 led by Rafael Devers and Yoshida. They have solid players up the middle in Verdugo and Hernandez. But the key to their success this year will hinge on the pitching. Chris Sale had a good spring mainly because he left Florida in-tact and healthy. And Corey Kluber has proved he can still be a mid-rotation pitcher by producing an impressive 3.0 WAR in 2022. They'll need Garret Whitlock, James Paxton and Brayan Bello to heal up and contribute early. But if they can sure up the back of the rotation, and keep Sale and Kluber healthy, the bullpen has made enough improvements that this team should exceed this win total in 2023.
LOS ANGELES ANGELS OVER 82.5 WINS (-110)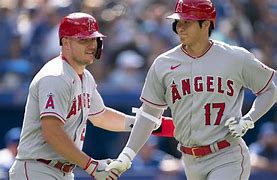 I start this piece off with pride. I'm not solely picking the Angels to exceed their win total because Mike Trout is an Eagles Season Ticket holder and beloved fan. In fact, I've picked against these Angels for many years in a row due to their stubbornness (Moreno) and false ingenuity (Joe Maddon). But the reality is, they have the two best players in baseball in Mike Trout and Shohei Ohtani. And for once, they have a team that seems somewhat complimentary. And that's more than they can say since 2014, which was their last playoff appearance.
The Angels competed for the first half of 2022 until they hit a 14-game losing streak and the wheels feel off the bandwagon while the driver got catapulted out. Their flaws were apparent to the eye as evidenced by their astonishing strike out rate of 25.7% which was good for worst in the MLB. They were 22nd in batting WAR and finished 24th in batting average. On the bright side, the Angels did finish 10th in ISO and 11th in Homeruns but that's pretty much where the nice things to say about their offense ends.
So the first fix is to shore up the IF and reduce some of those painful whiffs with a full season of Anthony Rendon (15.6% K Rate and 0.285 career BA) and Gio Urshela (17% K Rate, 0.285 BA in 2022). Adding Hunter Renfroe and solidifying Taylor Ward in a corner OF spot will also help stabilize this lineup. The Angels also have some young talent percolating in the Minors in Logan O'Hoppe (C), Mickey Moniak (OF) and Joe Adell (OF) who will all figure to contribute at some point this season.
But the real key to this team is the starting pitching which looks to be a position of strength. Adding Tyler Anderson and his sub 3.00 ERA from the cross-town Dodgers was a shrewd move. Additionally, Reid Detmers cut his ERA by almost 3 runs in 2022 and had an impressive spring. Add to that Patrick Sandoval, who looked great for Team Mexico at the World Baseball Classic, and you have 4 solid starters (don't forget that Ohtani guy). And this is coming from a team that was 9th in the MLB in ERA in 2022.
In the end, improved pitching and cutting down on strikeouts, is what I project from this team. I firmly believe the Angels are a contender in the AL West and will challenge the Astros, this time, for the whole season. I am predicting 85 wins from the Halos because I see a slip coming from the Mariners which leaves the potential for, wait for it, a possible playoff bid for the Los Angeles Angels. That will definitely help their cause in the upcoming Ohtani sweepstakes. And from the sound of it, they're going to need a lot of help in that area.
ARIZONA DIAMONDBACKS OVER 75.5 WINS (-110)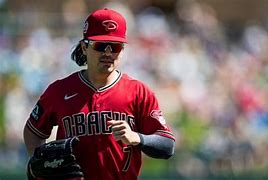 Welcome to this year's version of the 2022 Baltimore Orioles. The Diamondbacks have the makeup and feel of a team that can make a surprising run in a tough division. They have an abundance of young players that are ready to thrive at the MLB level. Sounds a lot like a team that wore Orange and Black last year. But I digress.
All jokes aside, the Diamondbacks have started to see the plants grow after years of letting the roots develop. The Athletic's Keith Law ranks Arizona's farm system as 4th overall in the MLB with 3 players in the top 15; Corbin Carroll, Jordan Lawlar and Druw Jones. Add that to some core young players from last year in Christian Walker and Alex Thomas and you are starting to see the potential of a dynamic core for years to come.
And speaking of Carroll, he recently signed a contract over $100M while only having 115 career at-bats. But he's the number one prospect in baseball and has all the tools to help address Arizona's biggest weaknesses (26 in batting, 23rd in OBP, and 20th in Slugging). They did lose power hitting Daulton Varsho (career 0.234 hitter) but traded it for contact with Evan Longoria and Lourdes Gurriel Jr. The other upside is this team plays solid D led by Gold Glove 1B Christian Walker.
The final piece of optimism is they have an ace in Zac Gallen who led the majors with in WIP. Add in Merrill Kelly who had a very respectable year and the D'backs pose a solid 1-2 punch. The problem has been everything behind those two. The hope is that at least one young pitcher from the group of Ryne Nelson and Brandon Pfaadt will make the roster. And from this writer's perspective, the hope is both are regulars by mid-season as the Madison Bumgarner well has dried up and Zach Davis is barely a replacement player.
With all that said, the Orioles did it last year with less pitching. So bringing us back full circle, The Diamondbacks pose the lead dog for Rookie of the Year, an All Star 1B, and an NL Cy Young candidate. They had a huge leap last year and they have a better roster in 2023. My projections show 78 wins which would put them in competition for place in the Division. Just another step towards baseball semblance once again for the team in the desert.
ST LOUIS CARDINALS UNDER 89.5 WINS (-110)
The Cardinals continue to live the good life of being a resident in the weakest division in baseball. It's like having the nicest house in a bad neighborhood. You win, but what exactly I don't know. The Pirates, Reds and Cubs all finished in the bottom 3rd of the MLB in wins last year. Only the AL West had a similar set of dregs but at least they have two playoff teams and the World Series Champions in the Astros. And the Cardinals took full advantage of that disparity by going 48-28 against the NL Central. They were 45-41 against the rest of the MLB. Only three teams won more games against their division than the Cardinals did; Dodgers, Astros and Mets. And each of those division had multiple playoff teams.
So you see where I'm heading with the Cardinals. Put any other playoff team in this Division and they instantly become a potential 95+ win team. Now that's not poking at the Cards as they play whoever is in front of them. However, the MLB reduced Division games from 76 to 52 this year. Extrapolating their win percentages and the Cardinals would have been projected to win 89 games in 2022 (they won 93 in 2022). Add to that the Cardinals had a losing record versus winning teams going 34-38.
But the biggest issue I have with St Louis is the starting pitching staff which has no true aces and an average age of 33 years old. They are led by 41 year-old Adam Wainwright but are relying heavily on Yankees cast-off Jordan Montgomery to lead the way. Can he really repeat his 2022 performance which saw him rack up a 5.0 WAR? The bullpen is solid but lacks a true closer as they split that role between Ryan Helsley and Giovanny Gallegos. Both had eye-opening blow ups (Helsley in playoffs and Gallegos in WBC) and lack the true confidence to be the every day closer.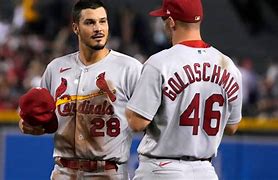 The offense has pop but can they have repeat years from Arenado and Goldschmidt who finished 1-2 in NL MVP voting? And their only big move in the offseason was replacing Yadier Molina with Wilson Contreras. That's good for offense but may be really bad for defense and pitching management.
Everything seemed to go right last year for St Louis until it didn't in the Wild Card round. Milwaukee will battle with the Cardinals all season and there are signs of life out in Chicago and Pittsburgh. In the end, St Louis will be in playoff competition because of their division neighbors. But I see a drop-off and will be fading their season win totals in 2023.
SEATTLE MARINERS UNDER 87.5 WINS (-110)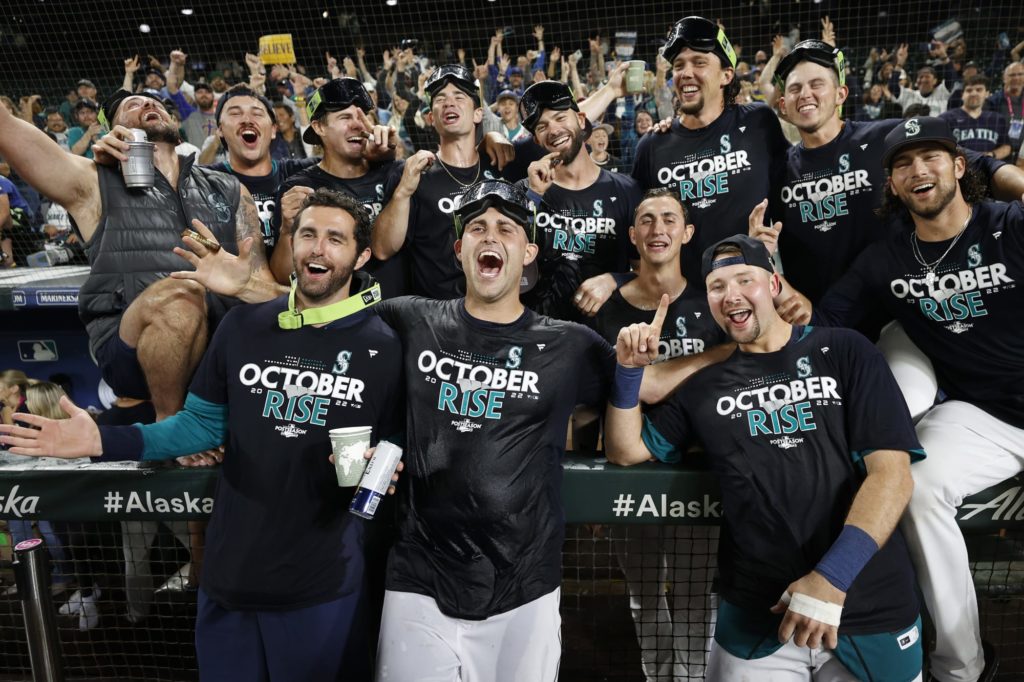 Our last bet of the article is going under the Seattle Mariners win total. The M's were a great story in 2022. They took the league by surprise by allowing their promising phenom, Julio Rodriguez, to play right away. And their pitching carried them for most of the year posting the 8th best ERA and the 6th best bullpen ERA. In toll, they broke the longest playoff drought in the Majors and made the playoffs for the first time since 2001.
But the underlying notes of a tremendous season showed some major flaws. For one, Seattle led the league in one run game wins with 34. Which hid their inability to make consistent solid contact as they were 28th in the league in batting average. The Mariners also struggled on the basepaths ranking 24th in BSR. And while they did add some contact in Kolten Wong and Teoscar Hernandez , I still feel the offense has holes that weren't completely fixed.
The pitching is good and should continue to pace Seattle. Luis Castillo, George Kirby and Logan Gilbert are all top of the rotation SP's. However, the other teams in the division outside of Oakland have greatly improved. The Mariners look like a team that took advantage of their situation in 2022 and drove up their value. Now it'll be up to them to play as a lead dog as no one will take them for granted. Here's to thinking they'll regress slightly and go under their win total at the books in 2023.
Other Notable Leans
Milwaukee Brewers over 85.5 wins: The Brewers have the pitching staff to dominate. Baseball Prospectus projects Milwaukee as the 2nd best pitching staff in the NL. Fangraphs rates them as the 3rd best according to their WAR projections. The Brewers missed out on the Wild Card by one game last year and the story behind their failures circled around the unpopular trade of Josh Hader. But they hit the reset button and added several players including former Braves catcher William Contreras. However, the big reason for my optimism is they had mixed results from Freddy Peralta and Brandon Woodruff. The Brewers were 3rd in the MLB in ERA in 2021 but 12th in 2022. I expect the rotation to bounce back and perform closer to their 2021 stats which means the win total should climb this season.
San Diego Padres under 93.5 wins: It's hard to dislike what San Diego did last year and this offseason. But they did finish with the best winning percentage in one-run games by going 30-17 (64%). And their run differential was more representative of an 86 win team rather than the 89 games they won. Based on those simple factors, we're asking San Diego to win 8 more games than last year. While the Dodgers have come back to the rest of the NL West, I just feel like that's too large a leap for a team with question marks in the rotation.
Miami Marlins over 76.5 wins: The NL East is a beast. But the Marlins held their own last year going 34-42. However, they will definitely enjoy seeing 18 less games against the Mets, Braves and Phillies. The other factor that has me optimistic about the Marlins is their offense. The addition of AL batting champ Luis Arraez was a great move for a franchise that lacks the ability to sign premiere FA's. They also made solid signings with Jean Segura and Yuli Gurriel. And then there's that pitching staff which is ripe with young talented arms such as NL Cy Young winner Sandy Alcantara, Jesus Luzardo and Edward Cabrera. They have enough arms to hang with good teams and the change in leadership from Mattingly to Schumaker will help this team play with more freedom and personality.
Texas Rangers over 82.5 wins: Rangers were a league worst 15-35 in one run games. They also had the worst luck rating at -9 (Win total vs Pyth Win Total) meaning they were expected to win 9 more games based on run differential. And in case you didn't see, the Rangers also signed a guy named Jacob DeGrom. I heard he's pretty good. Based on those simple facts alone, Texas has a real case for making a big leap this season.
Now that you finished reading the MLB Sweet Spot article make sure to check out MLB Lineup Optimizer and our YouTube Livestream that breaks down the entire slate of games and gives you the info to nail MLB Prop Bets and DFS Plays.
Be sure to follow me on Twitter (@dgloeck) and my other content that is part of the WinDailySports family.
Related Topics: