The MLB DFS Hitting Picks Of Destiny For August 10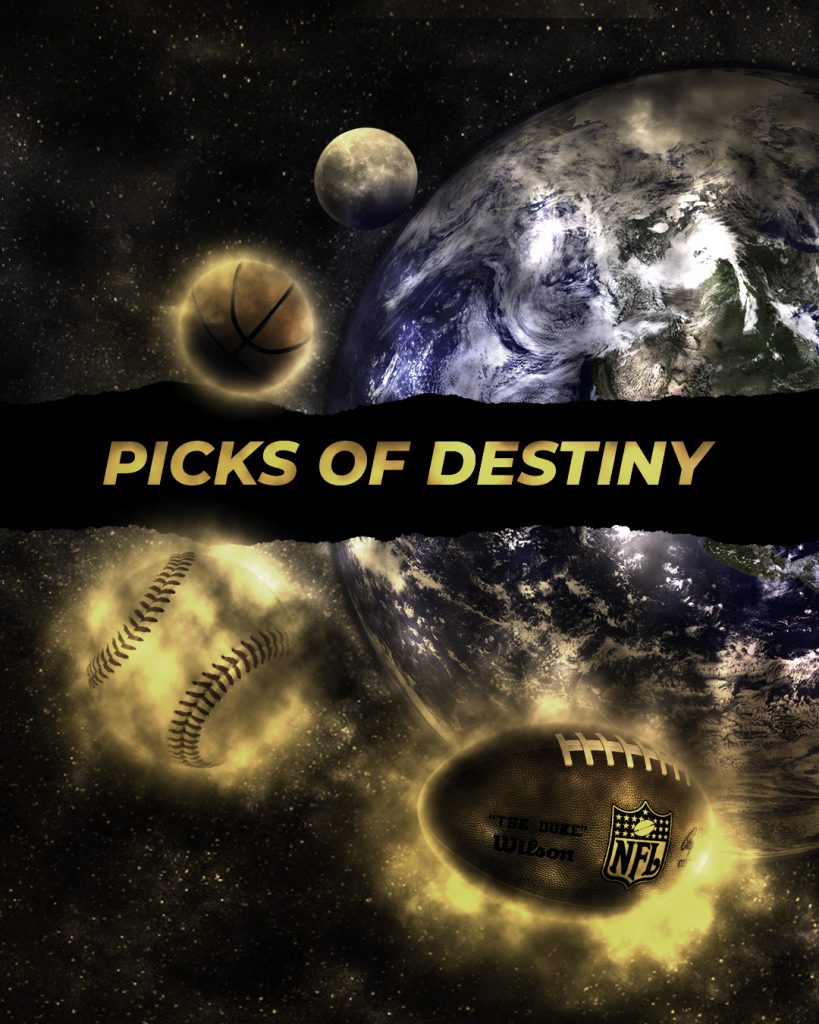 This Saturday August 10th slate is all about landing the right bats. Follow my stud and value plays and lock in the MLB DFS Picks of Destiny.
MLB DFS Stacks: Astros World
Houston Astros: They didn't go bananas last night, but I didn't really expect them to. Today is a different story. They go against Aaron Brooks and his 5.45 ERA. Brooks usually only goes a couple innings and when the Orioles try to stretch him out, he is getting hit. In his last two starts he has given up three home runs and eight earned runs. He does not have a single game this season where he has pitched over three innings and not given up a run. The Astros lineup is lethal. I am expecting Houston to be the highest scoring team on the slate. They have scored double digits in two of their last three games. As a team they are batting .325/.646 SLG/1.047 OPS in August. In 47 at bats vs Aaron Brooks the Houston Astros starters have only struck out five times. I will personally be stacking four Astros and home run hunting on the other positions. They are without a doubt my favorite MLB DFS stack.
Listed in order of preference: Yordan Alvarez, George Springe, Jose Altuve, Carlos Correa, Alex Bregman, Yuli Gurriel, Michael Brantley, Robinson Chirinos. Breakdown and prices of my favorite MLB DFS bats are listed below.
San Diego Padres: They face Chi Chi Gonzalez at home tonight. Chi Chi has a 5.95 ERA and 1.73 WHIP. He has never made it to six innings and has never given up less than two runs this season. The Padres have plenty of power in their lineup and have been hitting under the radar lately. I expect low ownership and high upside.
Listed in order of preference: Fernando Tatis, Manny Machado, Hunter Renfroe, Will Myers, Eric Hosmer, Josh Naylor, Francisco Mejia. Breakdown and prices of my favorite MLB DFS bats are listed below.
Position Rankings and Values
Check out our Data Driven Projections for FanDuel Hitters for Premium Gold Members.
Catcher: Travis d'Arnaud ($3,700 FD; $4,200 DK ) has nine home runs this season vs left handed pitching in 96 at bats. He is hitting leadoff with a .329 ISO/.411 wOBA vs Tommy Milone (L). He has a .433 ERA and has reverse splits, being worse at home. In his last four starts he has given up 15 runs. Travis d'Arnaud has not put up a fantasy goose egg since July 19th. You can play him with a safe floor and home run upside.
Catcher Value: Alex Avila ($2,600 FD; $4,000 DK) is batting seventh, on the road, vs. the struggling Kenta Maeda. Avila has seven homers and is hitting .329 ISO/.411 wOBA vs righties this season. Maeda has given up 13 runs in his last three starts, with two of those coming at home. Avila is cheap and has two home runs in his last two games and still nobody will be on him, besides us.
Value Catcher: Martin Maldonado TOP CATCHER
First Base Stud: Carlos Santana ($3,700 FD; $4,600 DK) is contributing every game and no one is talking about him. He has gotten at least six FanDuel points over his last 10 contests. He has a solid MLB DFS floor. He takes on Jake Odorizzi, who has been good some starts and bad some starts. In July he had a 7.43 ERA. The Indians are starting to heat up and I think they get to him today. Carlos Santana has 19 home runs on the season and is batting .269 ISO/.400 wOBA vs righties. I like Santana a lot.
First Base Mid Value: Yuli Gurriel ($3,500 FD; $5,300 DK) is tied with George Springer for most home runs against right handed pitching this year vs righties. It's surprising, I know. He is cheap for an Astro, and will have six or seven bats in front of him I love. He should be getting on base, getting RBI and has just a good of chance to go deep as any Astro today, at a fraction of the price (on FanDuel). There is nothing not to like. He is batting .253 ISO/.384 wOBA on the season and gets to go against Aaron Brooks. He pays off.
Second Base: Jose Altuve ($4,400 FD; $5,400 DK) Houston is going off today, and that means Altuve will get a piece like always. He is batting second in my favorite stack vs Aaron Brooks. Altuve has three homers in his last six game and carries a .337 wOBA on the season. If Altuve doesn't go deep a I would expect a couple hits, a couple runs and a couple RBI which would work just fine. Lock him in a second base and get cute somewhere else.
Second Base Value: Mike Brosseau ($2,700 FD; $3,600 DK) of the Tampa Bay Rays hits lefties well. Batting .256 ISO/.398 wOBA vs them for the year, Brosseau is due after a minor cold streak. I prefer to pay up at this position, but if forced to punt I think Brosseau makes sense.
Second Base Honorable Mention: Kestin Hiura
Shortstop Stud: Fernando Tatis ($4,500 FD; $5,600 DK) is on fire. Batting leadoff with three home runs in his last four games. He goes against Chi Chi Gonzalez (5.95 ERA) Just keep riding the train. Tatis is hitting .300/.633 SLG in August.
Shortstop Stud/Mid: Carlos Correa ($3,900 FD; $5,500 DK) 12.5, 34.9, 12.5, 12.2, 25.3, 9, 27.9. Those are Correa's last seven FanDuel scores. He is officially back and not everyone knows it yet. He has 12 homers on his shortened season this year vs righties. He hits .277 ISO/.381 wOBA and should be batting sixth behind five other studs. Lock button.
Third Base Base: Jose Ramirez ($3,500 FD; $4,300 DK) has gone against Jake Odorizzi 20 times and hit three home runs off him in his career. He is batting .211 ISO/.335 wOBA this year but has been hot lately with over 25 FanDuel points in each of his last four games. I like hot streaks, and he is on one, vs a pitcher he owns. Sold.
Third Base Mid/Value: Miguel Sano ($3,500 FD; $5,000 DK) has 11 home runs on the season and hits .288 ISO/.362 wOBA vs righties. He is batting third vs Adam Plutko. He has given up at least a run in every single MLB game he has ever played in (11). It feels like the right spot for Sano with an Indians team that should win this game.
Outfield Stud: Yordan Alvarez ($4,300 FD; $5,800 DK) We are targeting Aaron Brooks. Alvarez bats fifth and is swinging that bat just as well as any Astro right now. He has nine home runs vs righties and hits .325 ISO/.458 wOBA. Alvarez is also HOT with 12 hits, eight RBI, four runs and two homers in his last seven games. Stack Astros and figure the rest out. 
Scratched Outfield Mid: Will Myers ($2,800 FD; $3,900 DK) also goes against Chi Chi Gonzalez. Myers should be batting sixth. He has been somewhat cold but I like him to get back on track today. He has nine home runs and hit .308 vs righties this year. 
New Outfield Mid: Aristides Aquino, Josh Naylor (prefer both over Grisham)
Outfield Value Trent Grisham ($2,900 FD; $3,300 DK) is batting leadoff vs Pedro Payano. While I don't think Payano is terrible, I do think the Brewers get to him. Grisham is consistent in his brief MLB career. He is batting .278 ISO/.359 wOBA and has one home run in his first seven games. Tonight will be his second home game and I bet he tries to show off after putting up zero stats last night. I like him as a cheap MLB DFS outfielder. 
I primary used FanDuel when building optimal MLB DFS lineups.
Sign up NOW for WIN DAILY Premium Gold right here! Projections, weather reports, wagering info, 24/7 expert chats and more!
Follow Win Daily Sports on twitter @WinDailyDFS. Please check out everything that Win Daily Sports has to offer by becoming a premium member. New articles, projection models and data are being added frequently. We can't say enough about our private Win Daily Slack Channel as it provides one on one coaching for all sports and all platforms. There are channels set up for MLB, PGA, NASCAR, WNBA, CFL, NBA, and NFL. We also have a channel dedicated to sports betting and one dedicated to Monkey Knife Fight where we provide winners to cash in on daily. We have a special promo for a limited time only to sign up for a full 12 months at only $199.99 or a monthly plan at $19.99 which are both 50% off our regular price.
David Jones has been playing fantasy sports since he first discovered it in 2007 while attending the University of Alabama. He began taking DFS more seriously in 2015 when he started winning major tournaments with single entries. He has qualified for the 2018 FanDuel World Fantasy Basketball Championship, 2018 FanDuel World Fantasy Baseball Championship, 2018 DraftKings NFL Showdown Championship, 2018 Inaugural DraftKings Sports Betting National Championship and has two entries in the 2019 FanDuel World Fantasy Baseball Championship. He has taken down 1st place wins in the FanDuel Monster multiple times for 30k/25k as well as winning the Demonster on FanDuel for a hefty 50k. He also won three consecutive NFL Showdowns in 2019. David has won over $230 K since mid-August of 2019.