Opening Night NBA DFS Tuesday Night Position Breakdown with DFS Pro David Jones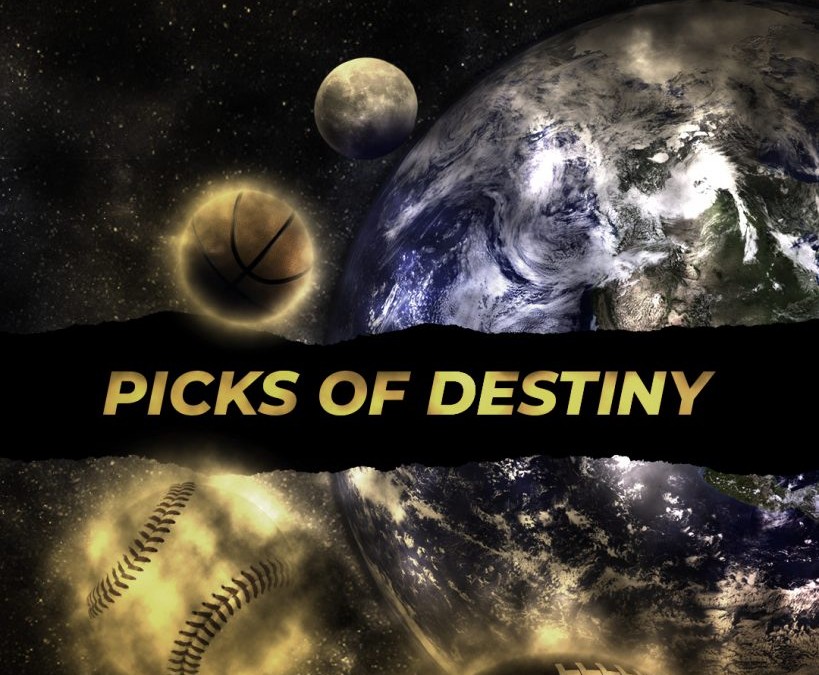 NBA DFS is all about finding the best opportunities for guaranteed production with high upside. Follow my stud and value plays and lock in the NBA DFS Picks of Destiny.
David Jones took down the Week 3 Sunday Night Showdown in his second tournament takedown in two days!
David Jones won 100K on FanDuel! Read about it here
IMPORTANT: NBA DFS is completely different that any other sport. Players get ruled out five minutes before games and you HAVE TO BE READY to pivot. I will update this article as close to lock as possible with any big news, but play it safe and stay on top of the news yourself. Hanging out in our Slack Chat is a great way to keep up to date.
There will be updates. Check back an hour before lock.
Point Guard
Kyle Lowry ($7,600 FD)
The defending Champs get to open the season against the New Orleans Pelicans without Zion Williamson. Lonzo Ball is the new starting point guard in the Big Easy and his defense is, well, not good. I look for Lowry to reclaim his role as team leader (with Khawi) gone and get the Raptors a victory in an electric atmosphere in Toronto. He has the best NBS DFS matchup on the slate at the position.
2. Fred VanFleet ($5,600 FD)
He appears to be the starting shooting guard for Toronto. We will need to check back for roster updates closer to lock. The Pelicans guards were one of the best to target last season and it doesn't appear their defense has gotten any better. VanFleet is solid at $5,600 FD. I do not think I would play him with Lowry, because they will eat into each other production.
3. Patrick Beverley ($5,100 FD)
Beverley is one of the best defensive point guards in the league. This guy always comes out focused for bigs games, and I consider the home opener to be that. Right now he would be going against vet Rondo (questionable) if he plays. If Rondo is out, it will be Caruso and Cook. Anyway you look at it, Bev should have a good matchup. I think he gets a couple steals here to help boost his numbers.
Pivots: Lonzo Ball, Quinn Cook (if Rondo out)
SG
Jru Holiday ($8,700 FD)
Jru Holiday has the highest ceiling (meaning highest scoring potential) at the position. It looks like Fred VanFleet will be starting at SG, with Lou Williams coming in next. Neither of the two are known for their defense. If the Pelicans are playing it anywhere close to last seasons Jru will be on the court around 35 minutes and get the majority of the ball handling duties. He's a stud. Let's hope for a hot start.
2. Lou Williams ($6,200 FD)
I was not going to be on Lou, because he just always seems to start slow, but the price is too low for him. He is a true scorer who will be tasked to lead the second team Clippers offense. Kentavious Caldwell-Pope will likely be matched up against him which is another positive for Sweet Lou. I like Jru Holiday significantly more as far as overall points goes, but again Lou is too cheap.
Pivots: J.J. Reddick, Danny Green, Norman Powell
SF
Note: I am playing Anthony Davis. I will not be able to fit Lebron and Khawi so I am paying down at the position. Each All-Star will be defending the other the entire game, and both Bron and Leonard play fantastic defense. If you have room and want one of these guys I would take Khawi Leonard.
Pascal Siakim ($8,000 FD)
Siakim will have a "cake" NBS DFS matchup against the Pelicans. The 2018 leagues most improved player will have even more room to operate with Khawi heading to LA. His minutes are very safe and the upside is there as well.
2. Brandon Ingram ($6,300 FD)
Ingram could possibly get the most minutes of any of the Pelicans on the court Tuesday (besides Jru) with Zion Williamson out for the next 6-8 weeks. Ingram produces (most of the time) when he gets big minutes. It is the first game so we are still unsure of rotations, but I am pretty sure Ingram is rotation proof for the time being. In the NBA you look for minutes, and Ingram will have those.
Pivots: OG Anunoby, E'Twuan Moore
PF
Anthony Davis ($12,100 FD)
It's a two game NBA slate and Anthony Davis is on it. If you do not have him, you will lose. Khawi is going to be on Lebron, and visa-versa, which will "limit" them both. Davis is the number one spend up on the board and the only way he is not the highest scoring player on the slate is because he went to the locker room early..
Serge Ibaka ($6,000 FD)
Honestly he is the only other guy I feel safe with at the moment. I want to see the rotations tomorrow and see what kind of value opens up. He does have a very easy matchup against the Pelicans, and with Marc Gasol being limited, he should see a bit more opportunity.
Pivots: Nicolo Melli, Kenrich Williams
C
Montrezl Harrell ($7,300 FD)
He will get mid twenties minutes off the bench for the Clipper against JaVale Mcgee defense. He may be a little to expensive to roster tonight, but he probably scores the most points at the position.
Pivots: Ivaca Zubac (tough matchup, but looks like he is starting), JaVale McGee, Dwight Howard, Derrick Favors, Jahlil Okafor
Note: Gasol has a great matchup but his minutes may be limited to start the season due to his busy summer playing in the World Cup. Marc Gasol can get going quick, and I think he can pay off theNBA DFS price tag, however his ceiling is too low for me.
DO NOT FORGET TO CHECK FOR UPDATES AND WATCH THE NEWS
Sign up NOW for WIN DAILY Premium Gold Right Here! Projections, wagering info, 24/7 expert chats and more!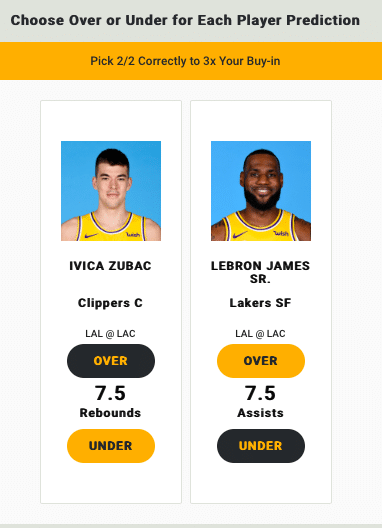 Note: Gasol has a great matchup but is minute may be limited to start the season due to his busy summer playing in the World Cup. Marc Gasol can get going quick, and I think he can pay off the price tag, however his ceiling is too low for me.