NFL Week 13 Showdown SNF DFS Picks DraftKings and FanDuel
Published
2 months ago
on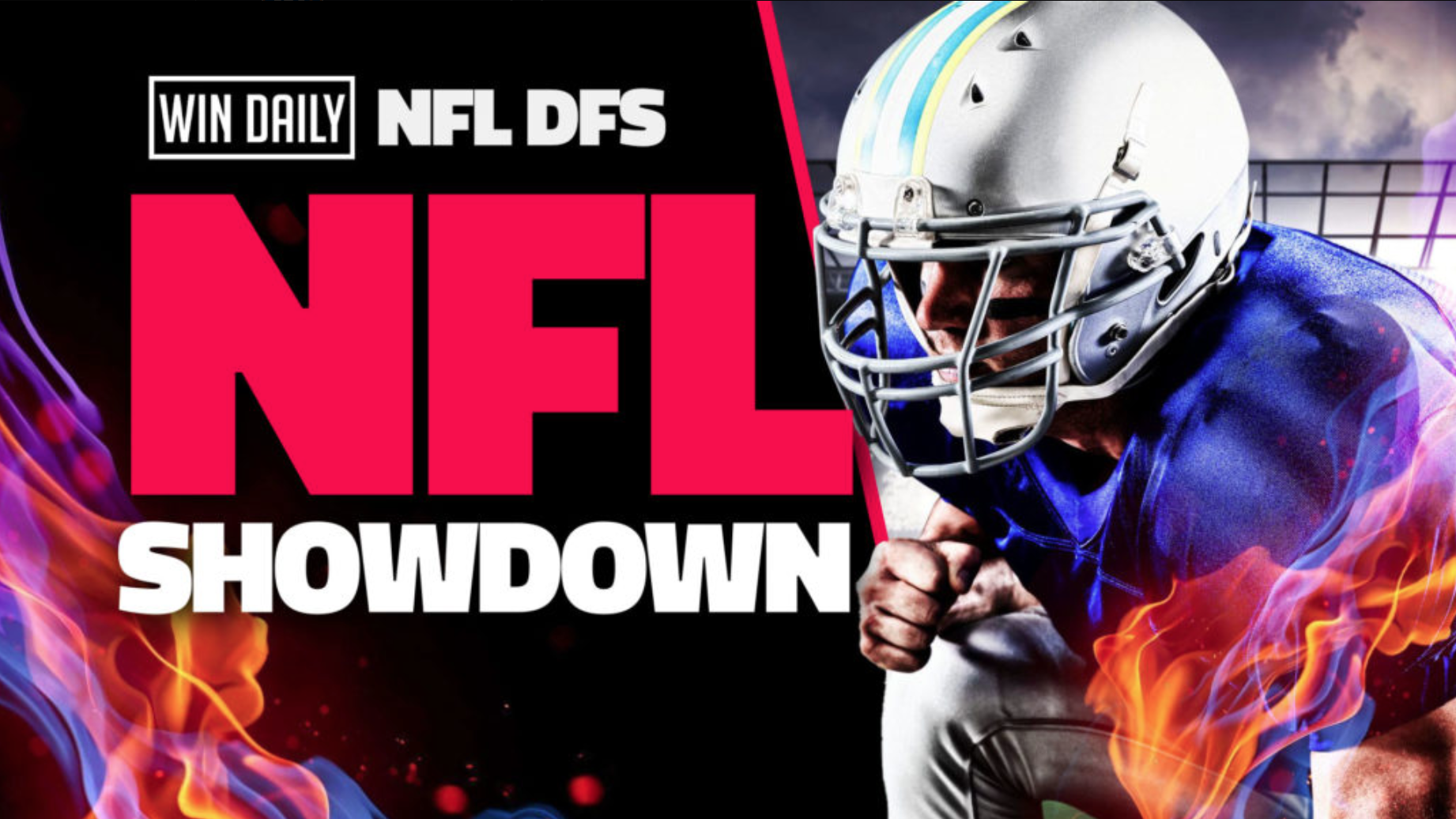 The Colts squandered a golden opportunity to keep their playoff hopes within a reasonable distance in their loss to the Steelers. A trip to Irving, Texas won't make that path any easier either. According to FiveThirtyEight, the Colts have a 3% chance to see the postseason in 2022. Regardless, if this game matters to anyone, it's the Cowboys. Dallas is sitting pretty as we move toward the playoffs, but there is a lot more upside to be had. The Eagles have been an unstoppable force. The 'Boys are favored by 10.5 with a total of 44.5. Let's get into it.
DraftKings and FanDuel each have a slightly different setup for Showdown slates, with DraftKings using a "Captain" spot. Captain earns you 1.5X points, BUT also costs you 1.5X in salary. FanDuel uses an "MVP", which is ALSO 1.5X points, but salaries are the same, regardless of position. DraftKings uses 5 FLEX spots, and FanDuel uses 4 "AnyFLEX" spots to fill out your roster.
Captain/MVP Plays
Tony Pollard, Cowboys ($12,300 DraftKings, $13,500 FanDuel)
FREE TONY P! FREE TONY P! The Cowboys are back, and that mean Tony Pollard is back on showdown. He continues to see massive volume despite the timeshare with Ezekiel Elliott. He has 20, 21, and 25 touches the last three games, and should see similar volume here again.
The Colts rank 20th in fantasy points allowed to opposing RB, and you all know Tony P is the GOAT. Even if you're a Zeke believer for some reason, Tony's volume is too elite to ignore. Expect him to be one of the focal points of the offense yet again.
Jonathan Taylor, Colts ($15,000 DraftKings, $15,000 FanDuel)
Mr. Workhorse is back in the house, and is going to need a huge game to keep the Colts in this one. He has seen 23+ touches in each of the last three games. The Colts' passing game has been a bigger embarrassment this season than Kanye West's mouth. They will need to rely on their stud throughout this one to have even a prayer in this one.
His lack of pass-catching upside is the only thing that holds him back from having the highest upside on the slate. That said, he has seen 10 targets over that same three-game span so he isn't invisible to Matt Ryan. Also working in his favor is the fact that the Cowboys have an ELITE pass rush, and Ryan will be hurried constantly in this one. I expect Taylor to be the beneficiary of a few panic-stricken throws from the Colts' aging QB.
Cowboys D/ST ($9,300 DraftKings, $10,000 FanDuel)
Yes, you read that correctly. I'm ALL OVER the Cowboys defense in this one. Matt Ryan should not be starting at QB in the NFL right now. I know the Sam Ehlinger was terrible in his short stint, but Matt Ryan has been arguably worse.
For my money, the Cowboys have been the best defensive unit in the NFL this season. This is an extremely hard matchup for a Colts team that has struggled to keep Ryan upright. Ryan made it well into the SECOND QUARTER before he completed a pass to his own team against the Steelers. That unit isn't on this level. I expect Ryan to be absolutely brutalized by Micah Parsons and company. I'm all over the Cowboys D/ST train here. ALL ABOARD!
FLEX/AnyFLEX Plays
Ezekiel Elliott, Cowboys ($7,800 DraftKings, $12,000 FanDuel)
I may not like the guy or love his skillset, and he certainly ain't no Tony Pollard. Regardless, I always preach volume, and "Zeke" continues to eat. Since his return from injury, he has seen 33 touches in two games, and parlayed those opportunities into 142 yards and three touchdowns.
This will undoubtedly be a sickening situation for fantasy players again, but that won't be changing any time soon. Let's just make peace with it, ok? Zeke continues to get fed and do that stupid spoon celebration. We might as well make some money off it, right? RIGHT?
Dalton Schultz, Cowboys ($5,800 DraftKings, $7,500 FanDuel)
Over the last month, Schultz has been among the most consistent TE in the NFL. He has posted DraftKings totals of 13.4, 17.4, 5.2, and 19.1 points over that time frame. The Colts are middle-of-the-pack against opposing TE (17th), but have been much tougher on WR (1st).
Schultz makes sense as a solid floor, decent upside play on this slate. And he is cheap, cheap, cheap.
Michael Pittman, Jr., Colts ($9,600 DraftKings, $13,000 FanDuel)
I'm not overly interested in the Colts offense in this one, but once again volume plays a factor. Not only is Pittman seeing elite volume (11 targets last week), but he has the elite skills to convert those targets into points. He has also been remarkably consistent despite the inconsistencies of this offense. He has double-digit DraftKings points in all but two games this season, with 19+ on three occasions.
Other Options
CeeDee Lamb deserves some of your attention in this one. The Colts have allowed the LEAST number of fantasy points to opposing WR, but Lamb isn't just any WR. He is among the elite, even early in his young career. The Cowboys have focused more on the run of late (57% last week, 50% over the last three), but Lamb is the clear alpha dog in this offense out wide.
Both Brett Maher and Chase McLaughlin are in play here, but C-Mac has missed a kick in three straight games. Maher is the much safer option, and will likely see more opportunities with the Colts bound to struggle on offense.
I'm not into chasing points with Jelani Woods here. He is banged-up coming into this one, and Kylen Granson is expected back as well. He could be productive, but likely won't see a high volume of snaps either way.
I'm willing to give a look to Parris Campbell in this one as well. Like I mentioned above, I don't expect Ryan to have much time to throw. That said, he will be looking to get the ball out quick. That could benefit Campbell in this one.
Make sure to join our Discord to jump into our conversations with the team and share your successes (I am "Myrtle Beach Mermen", if you understand the reference, we will get along right away! We have a TON of great tools for you to check out, make sure you're taking advantage! You can find projections here and try out the optimizer here.
Good luck on Sunday Night! Make sure to follow me on Twitter @BigItaly42 if you aren't already, and let's meet at the top of the leaderboards!
Justin has been playing fantasy sports since the beginning of time. He was one of the first on the scene in DFS, back to the days of DraftStreet, DraftDay, and everything in between! He is an avid fan of all things Cincinnati (WHO DEY), and is always around to chat sports on Twitter (@BigItaly42) or in the WinDailySports Discord (Myrtle Beach Mermen).