NFL DFS Week 14 TNF Showdown DraftKings and FanDuel
Published
2 months ago
on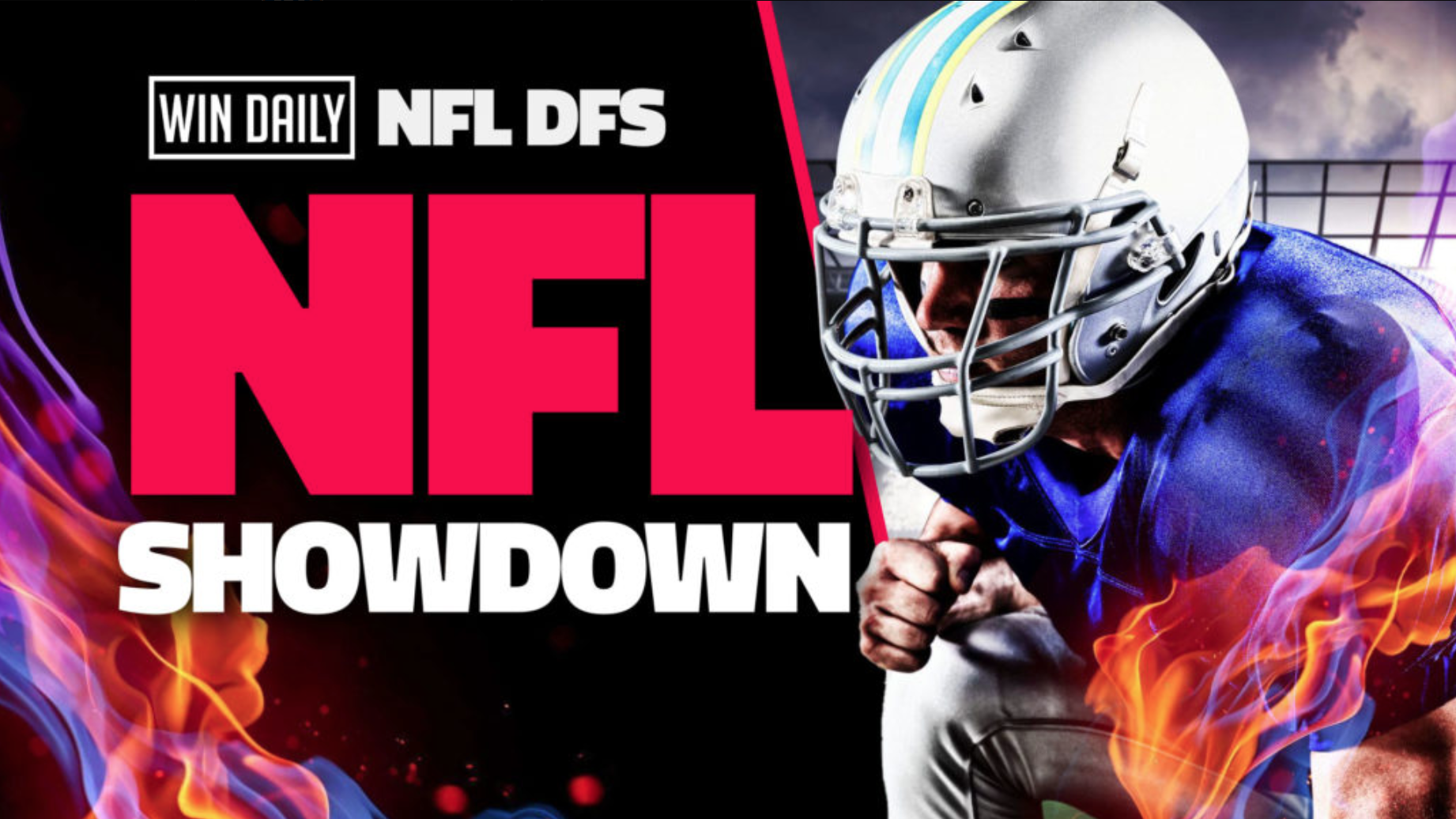 At the beginning of the 2022 season, this game looked like it would be a great matchup. Instead, we have the 5-7 Raiders who are fighting for their playoff lives. On the other side, we see the results of a team selling its future for one playoff run. The Rams have been hit with injuries, but have also taken a nosedive with some poor front office decisions. I hope it was worth it! The Raiders are favored by six in this one, with a total around 44.5 points. Let's get into it!
DraftKings and FanDuel each have a slightly different setup for Showdown slates, with DraftKings using a "Captain" spot. Captain earns you 1.5X points, BUT also costs you 1.5X in salary. FanDuel uses an "MVP", which is ALSO 1.5X points, but salaries are the same, regardless of position. DraftKings uses 5 FLEX spots, and FanDuel uses 4 "AnyFLEX" spots to fill out your roster.
Captain/MVP Plays
Davante Adams, Raiders ($19,200 DraftKings, $16,000 FanDuel)
Man, Davante is pricy here, but I don't care. It is very difficult to argue that he hasn't been the top WR in the NFL recently. Check out these stats:
8-177-2 (12 targets) – 40.7 DraftKings points
7-74 (11) – 14.4 DraftKings
7-141-2 (13) – 36.1 DraftKings
9-126-1 (14) – 30.6 DraftKings
10-146-2 (17) – 39.6 DraftKings
He will see Jalen Ramsey in this one, but that doesn't scare me at all. Ramsey just got cooked for a game-winner by DK Metcalf in the final minute last week. He still ranks among the elite, per PFF, but I'll side with Adams every time. The Raiders went from being in line for the #2 pick a few weeks back to still having hope for the postseason. I expect another big game from Davante, and I cannot even fathom a fade.
Cam Akers, Rams ($11,700 DraftKings, $12,000 FanDuel)
With no Cooper Kupp, I have very little confidence in most players on this team. Even less so now that they signed Baker Mayfield. Regardless, Akers saw 18 touches last week, and parlayed that into 60 yards and a pair of scores. We all know the Raiders issues with opposing RB, as they rank 30th in the NFL in fantasy points allowed.
The Rams' QB situation is an absolute mess right now. Matt Stafford is on the IR, John Wolford is banged up, and we may see Bryce Perkins and Baker Mayfield as the only healthy options. W-O-O-F. I expect a heavy dose of Akers in this one, as the Rams look to alleviate pressure from whichever replacement-level QB they throw under center in this one.
Josh Jacobs, Raiders ($18,600 DraftKings, $16,500 FanDuel)
If you're not going the Davante route in this one, Jacobs makes the most sense as a pivot in the bonus spot. He has been a machine himself of late, totaling 160, 303 (yes, 303), and 150 scrimmage yards in his last three games.
He has been a limited participant in practice all week, but I'm not overly concerned. Monitor the situation as we get closer to the game on Thursday, but there doesn't seem to be major concern that he will sit out.
The Rams have been decent against the run, but Jacobs is a man on a mission right now. I don't think anyone wants to face this offense in its current form. If the Raiders can recover from a 2-7 start to make the playoffs, they could be a force to be reckoned with. Jacobs looks like an elite play once again. VOLUME IS KING!
FLEX/AnyFLEX Plays
Derek Carr, Raiders ($10,200 DraftKings, $15,000 FanDuel)
The Raiders' rise from the cellar has directly coincided with better play from Mr. Carr. He has been solid of late, and makes for a great pairing with Adams in this one. He has attempted 36 or more passes in four of his last five games, and 30+ in all five.
The Rams are 24th in the NFL in fantasy points allowed to opposing QB, and the Raiders are on a roll right now. They have plenty to play for still, and the Rams do not. Carr has an 11/3 TD/INT over that same five-game span, and has a solid floor with a bit of upside here. Fire him up!
Tutu Atwell, Rams ($4,400 DraftKings, $6,500 FanDuel)
The Rams' leader in targets last week was none other than Tutu Atwell. Now, five targets isn't exactly an elite level, but opportunity is all we need. Even better, he saw four rushing attempts as well. None of these Rams players seem to have a ton of upside, but we play with the options we have. I love Atwell here due to his ability to stretch the field. Doesn't hurt that his price tag is dirt cheap also.
Foster Moreau, Raiders ($6,600 DraftKings, $8,500 FanDuel)
Over the last four weeks, only the Jacksonville Jaguars have allowed more fantasy points to TE than the Rams. Moreau has had a roller-coaster of a season, and hasn't quite lived up to expectations with Darren Waller on the shelf. A good amount of that is due to the breakouts by Adams and Jacobs, so his ceiling is capped. Regardless, he has still found ways to be productive. He has two games in his last four with 12+ DraftKings points.
Other Options
The Raiders defense looks like a decent option here. With the potential that we see Mayfield or Perkins under center, Maxx Crosby and company are licking their chops.
Daniel Carlson remains one of the best kickers in the NFL. Although he has missed a kick in three straight games, he has still posted double-digit scores in each game. Matt Gay is 18/19 on the season…the Rams haven't given him a ton of opportunities, but he has been solid when his number is called.
I'm not expecting the Rams to have a ton of success throwing the football, but Van Jefferson is always a threat to make a big play. He's priced a bit higher than I like here, but the upside exists.
I'd rather go with Brandon Powell, who is just $2,400 on DraftKings. He saw seven touches last week, and took on a similar hybrid role to Atwell. With both Cooper Kupp and Allen Robinson on IR, SOMEONE has to catch the ball, right? RIGHT?
Make sure to join our Discord to jump into our conversations with the team and share your successes (I am "Myrtle Beach Mermen", if you understand the reference, we will get along right away! We have a TON of great tools for you to check out, make sure you're taking advantage! You can find projections here and try out the optimizer here.
Good luck on Thursday Night! Make sure to follow me on Twitter if you aren't already, and let's meet at the top of the leaderboards!
Justin has been playing fantasy sports since the beginning of time. He was one of the first on the scene in DFS, back to the days of DraftStreet, DraftDay, and everything in between! He is an avid fan of all things Cincinnati (WHO DEY), and is always around to chat sports on Twitter (@BigItaly42) or in the WinDailySports Discord (Myrtle Beach Mermen).