NFL DFS Week 12 MNF Showdown DraftKings and FanDuel
Published
2 months ago
on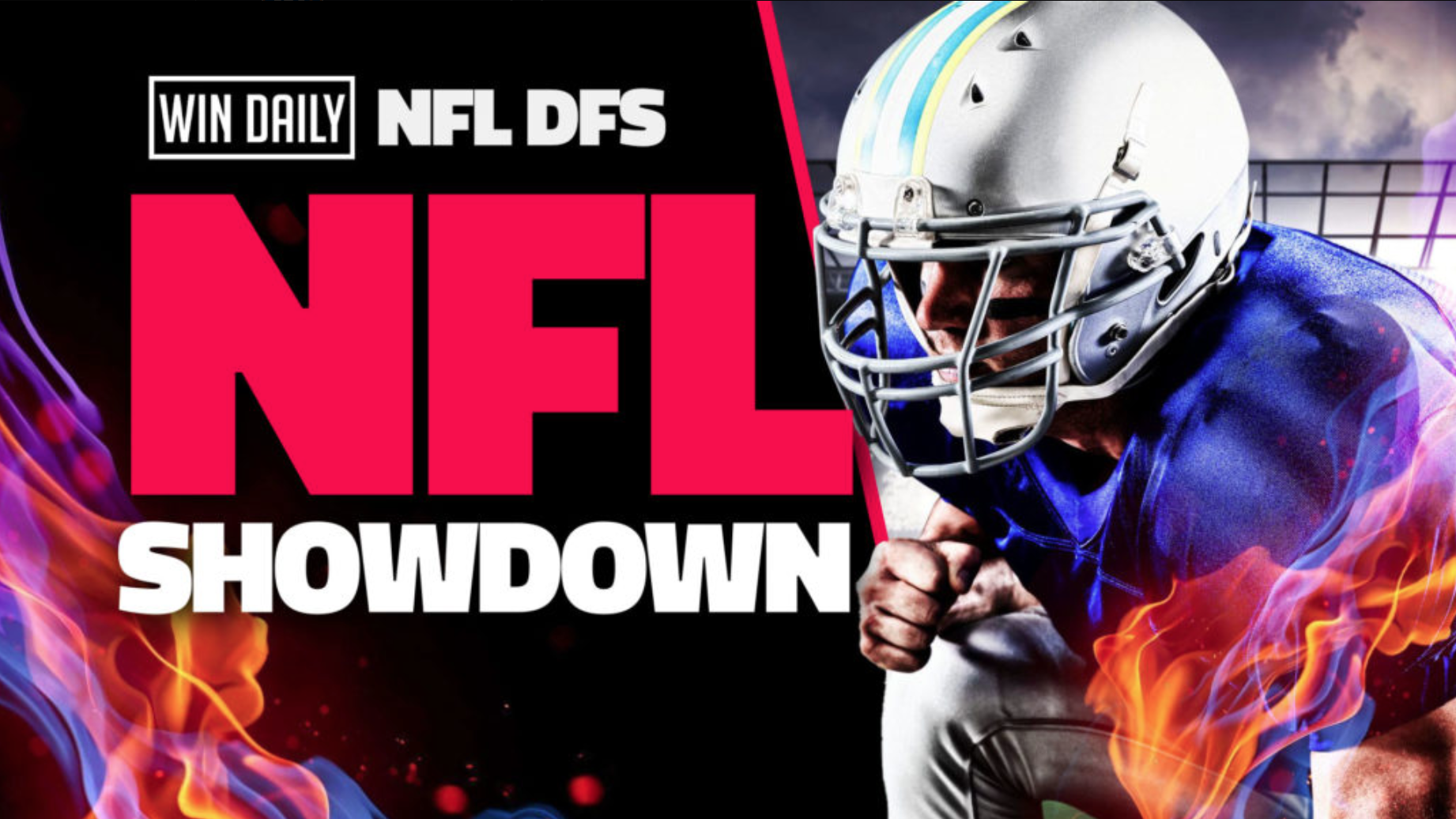 Two teams that aren't exactly in great shape this season face off on Monday Night Football. The Colts are sitting as 2.5-point favorites with a total sitting just under 40 points. I certainly don't expect the fireworks we saw last night in this one. Neither team has a reliable offense, and both defenses are capable of making plays. Let's find ourselves an edge in this one!
DraftKings and FanDuel each have a slightly different setup for Showdown slates, with DraftKings using a "Captain" spot. Captain earns you 1.5X points, BUT also costs you 1.5X in salary. FanDuel uses an "MVP", which is ALSO 1.5X points, but salaries are the same, regardless of position. DraftKings uses 5 FLEX spots, and FanDuel uses 4 "AnyFLEX" spots to fill out your roster.
Captain/MVP Plays
Michael Pittman, Colts ($15,300 DraftKings, $13,000 FanDuel)
Not only are the Steelers dead last in the NFL in fantasy points allowed to opposing WR, but it's by a decent margin. Pittsburgh is serving up nearly 43 fantasy points per game, while no other team is over 40. Pittman is still the clear #1 in this offense, and is in a great spot.
Now that the Sam Ehlinger experiment is well behind us, having a capable arm in Matt Ryan under center bodes well for Pittman and company. He has seen at least 6 targets in every game this season, and is averaging eight per game over his last five. The major downfall for Pittman here is that he inexplicably has only found the end zone ONE time this season. I'm expecting that number to change after MNF.
Najee Harris, Steelers ($14,100 DraftKings, $13,500 FanDuel)
The Colts have been decent against the run this season, ranking right in the middle of the NFL in fantasy points allowed. I've said it before and I'll say it again: volume is king. The Steelers have finally wised up enough to give Najee more looks, and that bodes well for him in this one.
Harris has averaged 22 touches per game over the last two weeks, and has seen an increase in targets as well. Excluding the Saints game (0 catches on 1 target…thanks a lot Matt Canada), Najee has averaged over five targets per game in the last month.
Kenny Pickett hasn't thrown for more than one score in a game yet this season, and has more than twice as many INT than TD (8-3). I have very little faith in him against a solid defense in a less than ideal matchup. I'll roll with Najee. Jaylen Warren is also OUT for this one, which only solidifies Harris as a bellcow here.
Jonathan Taylor, Colts ($17,100 DraftKings, $16,500 FanDuel)
You knew it was coming. Speaking of volume, a healthy Taylor sees elite volume that is second to none. He has averaged 25 touches per game over his last two, totaling 257 yards and a pair of scores. That seems pretty, pretty good. The Steelers are 19th in the NFL in fantasy points allowed to opposing RBs.
They are coming off a game where they got cooked by backup Samaje Perine to the tune of 30+ fantasy points, including three scores. While Perine did most of his damage in the passing game, this is far from an elite run-stopping unit.
Expect Taylor to be heavily utilized early and often in this one, as the Colts look to control the clock and pace.
FLEX/AnyFLEX Plays
George Pickens, Steelers ($7,400 DraftKings, $11,500 FanDuel)
While Kenny Pickett has been ultimately pretty terrible thus far in his young career, he has built a solid rapport with his fellow rookie Pickens. Pickens showed his true colors last week with a late dirty hit at the end of the game. He then followed it up by talking about how great he was. The kid has a lot to learn as far as humility goes, but he has shown himself capable of making big plays.
He has scored in back-to-back weeks, one on the ground and one through the air. Aside from the Philadelphia game where he put up a donut, he has posted 18.1, 14.5, and 18.3 points in his last four games.
Parris Campbell, Colts ($6,800 DraftKings, $10,500 FanDuel)
Speaking of Colts receivers, Campbell has made his presence known of late. His floor remains very low, but he has proven to be one of Matt Ryan's favorites. He has seen nearly 10 targets per game in Ryan's last four starts.
I do expect this game to be more run-heavy, but Parris needs to be on your radar in what looks to be a solid matchup.
Pat Freiermuth, Steelers ($6,400 DraftKings, $10,000 FanDuel)
Another Steeler player who has been solid, albeit unspectacular this season is Freiermuth. He is coming off a great game against the Bengals where he posted 8-79 on 12 targets. While this game script makes it seem very unlikely that he will see that sort of volume again, he is a safety blanket for the young Pickett.
In nine games this season, he has posted 75+ yards in four of them. He doesn't have a massive ceiling by any means, but his floor is solid.
Other Options
Mo Alie-Cox played 62% of the snaps last week, with 38% going to Kylen Granson. Granson is now listed as doubtful for this one, which could lead to more opportunities for "MAC". His floor may still be actual zero, but the opportunities could follow. Jelani Woods could see an increase in snaps as well.
Chase McLaughlin has been solid this season, and is a solid play here, especially at home. He is 11/13 at home on the season. Matthew Wright is still kicking for the Steelers with Chris Boswell on the IR. He was 3/3 last week, and with the Steelers not finishing drives well…he is in play here also.
The Colts defense is the side I'm looking at in this one. I've mentioned Pickett and his turnover issues, and the Colts just simply do not give up big scores. They held the Chiefs and Eagles each to 17 points. I see them being a solid option on MNF.
Make sure to join our Discord to jump into our conversations with the team and share your successes (I am "Myrtle Beach Mermen", if you understand the reference, we will get along right away! We have a TON of great tools for you to check out, make sure you're taking advantage! You can find projections here and try out the optimizer here.
Good luck on Monday Night! Make sure to follow me on Twitter if you aren't already, and let's meet at the top of the leaderboards!
Justin has been playing fantasy sports since the beginning of time. He was one of the first on the scene in DFS, back to the days of DraftStreet, DraftDay, and everything in between! He is an avid fan of all things Cincinnati (WHO DEY), and is always around to chat sports on Twitter (@BigItaly42) or in the WinDailySports Discord (Myrtle Beach Mermen).