NFL DFS Week 11 TNF Showdown DraftKings and FanDuel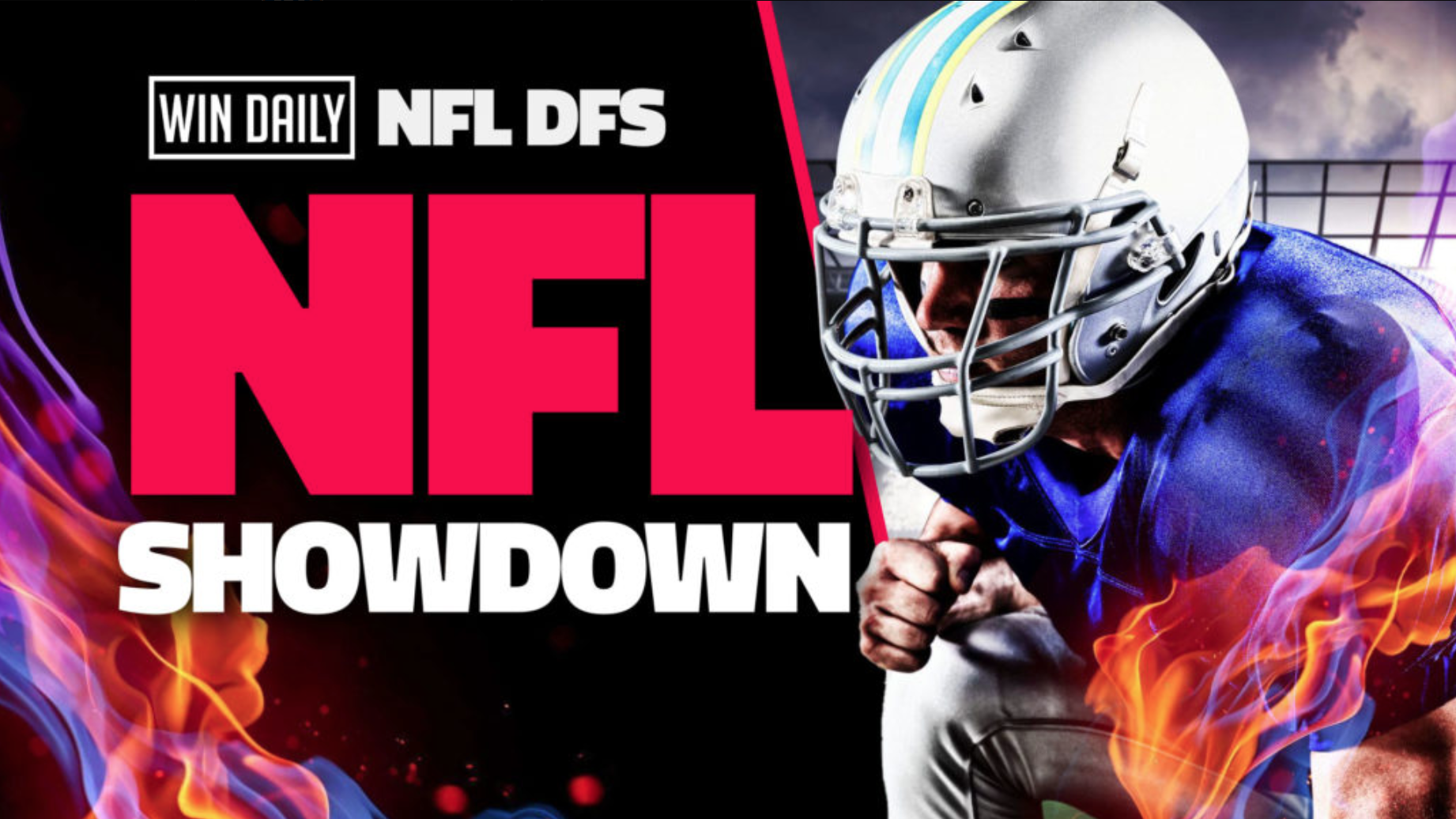 Thursday Night Football in Week 11 brings us a battle between two team with playoff aspirations. The Titans (somehow) come into this one at 6-3, despite not scoring more than 24 points in a single game. The Packers are riding high off their comeback win against Dallas, but sit at 4-6 and outside the playoff picture. The Packers' 31 points against the Cowboys was a higher number than their TOTAL from their previous two games (26). There is plenty to see here in this one. Let's get started.
DraftKings and FanDuel each have a slightly different setup for Showdown slates, with DraftKings using a "Captain" spot. Captain earns you 1.5X points, BUT also costs you 1.5X in salary. FanDuel uses an "MVP", which is ALSO 1.5X points, but salaries are the same, regardless of position. DraftKings uses 5 FLEX spots, and FanDuel uses 4 "AnyFLEX" spots to fill out your roster.
Captain/MVP Plays
Aaron Rodgers, Packers ($15,600 DraftKings, $15,000 FanDuel)
I don't have the numbers in front of me. I'd be willing to wager that Rodgers hasn't often been anything but the highest-salaried player on a showdown slate more often than not. Am I back in on Rodgers? Hell no. I was even tweeting about him needing to hang up the ol' proverbial cleats during Sunday's game.
That matters little here. The Titans are the fakest "good" team in the NFL. Year in and year out. Phenomenal coaching (and Derrick Henry) have carried this franchise for the last few years. They rank 28th in the NFL in fantasy points allowed to opposing QB, and were just picked apart by Patrick Mahomes two games ago.
Rodgers isn't in Mahomes' class anymore, but in this spot, he needs to be on your radar. He looked like vintage Rodgers at times late in the Cowboys game. He is still going to make some head-scratching decisions (it's the vaccines and ayahuasca), but his upside here is big. Like as big as his ego (well, almost).
Stats, shmats. I believe in Rodgers more here than I have all season. I'm destined for disappointment.
Derrick Henry, Titans ($17,400 DraftKings, $17,000 FanDuel)
"King" Henry takes the field in a great spot. By the way, why is he called "king"? King of the AFC South? Let's not get carried away bragging about being "king" of the NFL equivalent of the MAC. Enough about nicknames.
Only the Houston Texans (who are on a historically bad pace) have allowed more rushing yards than the Packers' 1248 this season. Henry had one of his worst games of the season last week against the Broncos, totaling just 53 rushing yards on 19 carries. One major difference between TNF and that game. The Broncos actually PLAY defense (but not offense…ZING!).
The Titans have scored either 17 or 19 points in each of their last four games. Their offensive upside is equivalent to a turtle's vertical leap. However, the Titans go as Henry goes. The rest of the offense is sporadic, and quite honestly, just sucks.
Henry has seen less than 20 touches in a grand total of two games this season. We know one thing for certain. Volume is king. It remains to be seen if Henry is truly the "king" of anything. Stay tuned.
Christian Watson, Packers ($11,100 DraftKings, $10,500 FanDuel)
You hungry? Can I interest you in some nice chalk? Watson was the consensus top waiver priority in season-long leagues this week, and will be popular in this showdown. While it makes sense to play angles, look for low-owned plays, etc…I'm not convinced you can fade Watson here.
The entire sports world knows that he is coming off of a 4-107-3 line (eight targets) against Dallas. If you think a touchdown on 75% of your catches is sustainable, I have a nice condo to sell you on Atlantis. Right next door to Tupac and Elvis Presley (they are still alive!). However, what may actually BE sustainable is a good rapport with one of the best to ever do it (Rodgers).
The Titans pass-funnel defense will lead to plenty of good looks for the Packers wideouts. With Romeo Doubs OUT, there is even more to go Watson's way. Did I mention the fake-good Titans are 29th in the NFL in fantasy points allowed to opposing WR? It's quite elementary, my dear Watson (fan). Get this man into your showdown lineups.
FLEX/AnyFLEX Plays
Robert Tonyan, Packers ($5,800 DraftKings, $7,000 FanDuel)
One last dig at the Titans, ok? They are also an embarrassment against the TE position. They rank 28th in the NFL in fantasy points allowed to the position. Who is worse, you ask? Who cares? This is a showdown slate. Tonyan has a low floor (he had ONE target last week), but this is a matchup-dependent play.
Tonyan should be back to his normal complement of 4+ targets in a plus matchup here. I'm not big on the running game here. Gimme all the passing targets for old man Rodgers.
Nick Westbrook-Ikhine, Titans ($6,200 DraftKings, $10,000 FanDuel)
At least Ryan Tannehill is back! That's a phrase I never thought I'd utter in my lifetime. You all saw (and read) about what happened with Malik Willis under center. Tannehill is not a very good QB, but he can post garbage, empty stats with the best of them.
Robert Woods has to be hating himself for his move to Tennessee. 24/7 country music AND an offense that pretends like WR don't exist? He may as well have stayed in Los Angeles. At least he could enjoy some scenery while being ignored by an aging QB.
Enough about Woods. Westbrook-Ikhine is coming off a performance that more than doubled his production on the year (5-119-2). One was a trick play with a blown coverage, but nevertheless. Someone has to make plays in this passing game, and I'm much more a believer in NWI than anyone else. I'm not excited about it. But if I'm choosing here, it's NWI over Woods.
Packers D/ST ($3,800 DraftKings, $9,000 FanDuel)
You know what time it is. DEFENSE THURSDAY! I mentioned that the Packers are relegation-level against the run. It's a different story against the pass. The Packers are allowing only 13 DraftKings points per game to opposing QB. Sounds good, right? Well, it's SO good that Ryan Tannehill is also AVERAGING 13 DraftKings points per game.
Tannehill is incapable of carrying a team with his arm. The Packers will look to force him to put the ball in the air. I'm guessing it won't end well. Sign me up for a Packers defensive score in this one.
Other Options
If you have to roster a Packers RB (I think it will be a good idea late when the Pack are up big), the answer is Aaron Jones. AJ Dillon has just one touchdown on the season, and we all know his lack of pass-catching upside.
The ULTIMATE leverage play here is Allen Lazard. Bonus spot, whatever you want. Prior to Watson's breakout (keep in mind he still only had four catches), Lazard was the guy. He was coming off of six straight games with at least 11.7 DraftKings points. A trio of Rodgers/Watson/Lazard looks mighty tasty here.
I was one of the people who bought in on Treylon Burks in season-long, and I'd do it again. He has all the tools to be successful. Well, aside from a competent QB. But other than that, Burks is a solid flier in this one.
If the Titans are able to control the clock…or IF (god forbid) Derrick Henry gets injured, Dontrell Hillyard is your guy. He has a floor of about 1.2 fantasy points, but the Titans know what they have to do here. I think he's a reasonable GPP option if you're doing MME.
Deep GPP flier of the day belongs to Samori Toure. His role has diminished, but with Cobb and Doubs still out, he will likely see a few snaps. He had 3-71-1 on eight targets over a two week span before last week.
Make sure to join our Discord to jump into our conversations with the team and share your successes (I am "Myrtle Beach Mermen", if you understand the reference, we will get along right away! We have a TON of great tools for you to check out, make sure you're taking advantage! You can find projections here and try out the optimizer here.
Good luck on Thursday Night! Make sure to follow me on Twitter if you aren't already, and let's meet at the top of the leaderboards!
Justin has been playing fantasy sports since the beginning of time. He was one of the first on the scene in DFS, back to the days of DraftStreet, DraftDay, and everything in between! He is an avid fan of all things Cincinnati (WHO DEY), and is always around to chat sports on Twitter (@BigItaly42) or in the WinDailySports Discord (Myrtle Beach Mermen).