NBA DFS: Ghost's Gems 01/17/2023
Published
2 months ago
on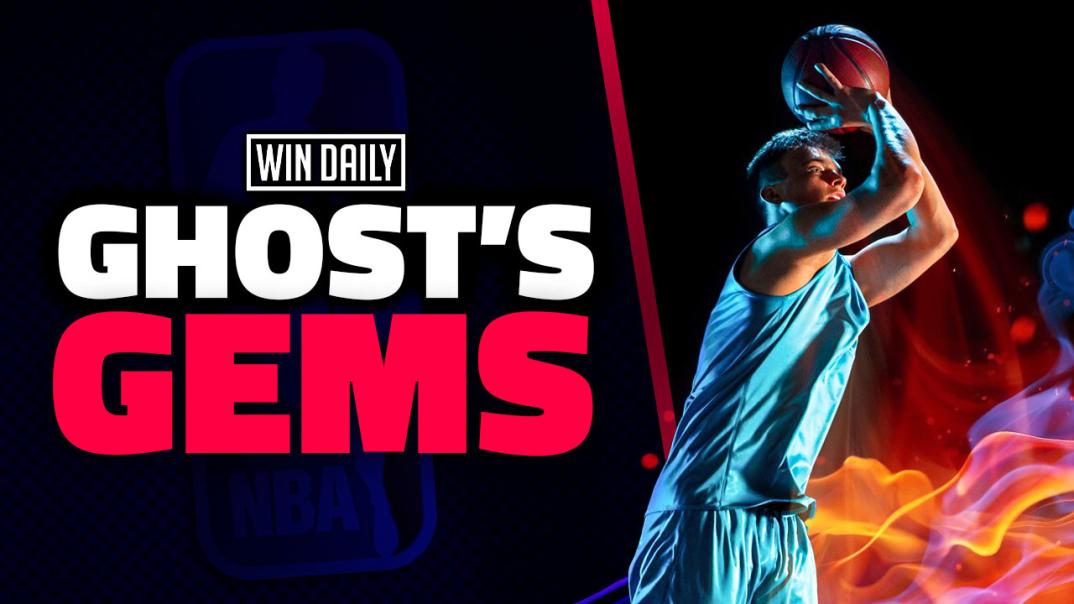 There are only four games on the NBA schedule tonight, but there is plenty of intrigue. It's a Taco Tuesday edition of the Gems – let's ride.
Be sure to use our proprietary NBA projections and cheat sheet to build your lineups as the news rolls in. Moreover, join the conversation in the Win Daily Discord to get the insight you need from both subscribers and staff.
Toronto Raptors @ Milwaukee Bucks (-6.5)
Toronto Raptors (+6.5)
Both of these teams are on the second half of a back-to-back and have key players in question. After the Raptors starting unit all played over 40 minutes yesterday in an overtime win versus the Knicks, it's possible to see someone rest. The most likely candidate is Fred VanVleet, who has been dealing with a back injury. With Pascal Siakam dealing with Giannis Antetokounmpo and Brook Lopez in the paint, the perimeter options will have to carry the offense. VanVleet has been having a streaky season, showing upside on the offensive end, while also carrying a low floor. Moreover, Gary Trent Jr. seems to have shaken off his jitters from the beginning of the season. In his last 11 games, GTJ has seen 30 or more minutes in ten appearances, scoring 20 or more points in seven of them. The two are the preferred Raptors on this NBA slate.
Milwaukee Bucks (-6.5)
Giannis Antetokounmpo missed his third consecutive game yesterday. However, he had taken part in warmup and was listed as probable. Barring any setback, he is in a great spot to lead the NBA slate in scoring. While he had two poor performances recently, the upside he carries against the Raptors is tremendous. While Toronto sits 6th in the league in points allowed in the paint, Giannis is matchup proof. The MVP candidate has averaged 30.1/15/6.3 over his last seven games, despite two appearances with seven and nine points. There are plenty of studs to choose from on this slate, so Brook Lopez makes for a fine alternate to get exposure to this competitive game environment.
Brooklyn Nets @ San Antonio Spurs (+5.5)
Brooklyn Nets (-5.5)
Once one of the hottest teams in the NBA, the Nets are 0-2 since losing Kevin Durant to an MCL sprain. However, a matchup versus a Spurs defense that ranks last in the league could be what they need to get things in gear. The Spurs defense struggles most notably in their backcourt. They sit 27th versus primary ball handlers and 29th versus off-ball guards, allowing the 22nd most three-pointers and the highest shooting percentage from behind the arc. Ben Simmons has a modest 9% usage rate in two games without Durant, but he continues to run point alongside Kyrie Irving. Moreover, the quartet of Irving, Curry, Harris, and Warren are set to flourish in a quick game environment.
San Antonio Spurs (+5.5)
Vegas has this game as far from a blowout as anticipated. Despite the lopsided matchup on paper, the Spurs aren't as big of underdogs as one would expect. Thus, the trio of Tre Jones, Keldon Johnson, and Jakob Poeltl are in for big minutes. Jones has been a pleasant surprise for the rebuilding Spurs this season. Over his last seven games, Jones has been phenomenal on offense despite the team's 1-6 record. During that span, Jones has averaged 19.1/4.3/5.7 on 49.1% shooting. With the Nets shifting Simmons to the paint on defense, Jones gets a friendly matchup versus Kyrie Irving.
Portland Trail Blazers @ Denver Nuggets (-6.5)
Portland Trail Blazers (+6.5)
If you're looking for fireworks on this NBA slate, look no further. This matchup is set to feature two elite offenses, but all eyes will be on Damian Lillard versus Nikola Jokic. The former has been on quite a tear for the Trail Blazers recently. Over his last five games, Lillard has scored 30 or more points in each appearance. Moreover, Lillard has averaged 38/3.6/6.4 on 53.1% shooting during that span while attempting over ten three-pointers per night.
Denver Nuggets (-6.5)
On the flipside of Lillard's upside is none other than Nikola Jokic. The back-to-back NBA MVP has done it all for the Nuggets this season, and has posted three triple-doubles over his last four games. Moreover, he has averaged 20/13.5/12.3 during that span. If Jokic does not fit builds, both Aaron Gordon and Michael Porter Jr. are good ways to get exposure to this elite game environment. The two rely heavily on their scoring to provide a good fantasy output, but if Jokic does not break the slate, it's largely because someone else on Denver is carrying the load alongside with him.
Philadelphia 76ers @ Los Angeles Clippers (+1.5)
Philadelphia 76ers (-1.5)
While the status of Paul George greatly impacts the Clippers rotation, his probable return makes this an elite game environment that will go overlooked on a small NBA slate. While there are many players with offensive upside on both teams, none have been playing to the level that James Harden has been lately. Over his last five games, The Beard has averaged 23/8.4/13 on 57.4% shooting. Moreover, Harden has two triple-doubles during that span, while collecting 11 or more assists in each appearance. Primary ball handlers versus the Clippers will forever be one of the best matchups in NBA DFS, and Harden is set to take flight tonight.
Los Angeles Clippers (+1.5)
Exposure to the Clippers on this NBA slate is contingent on the status of Paul George. After practicing on Monday, the expectation is that PG will return after missing the team's last five games. However, this greatly impacts the production of others around him. Given the level of uncertainty and the fact that this game is the last to tipoff, this is a risk that could send lineups to the top or bottom of the leaderboards.
You can find me on Twitter @BetsByGhost and in the Win Daily Discord
Nicholas Di Tommaso has been playing daily fantasy sports everyday for the past five years, in addition to his season-long expertise across various sports. He has since set out to combine his passions of finance and sports to successfully become a professional DFS player. Having multiple GPP wins over the course of the last year (2019), the Canadian known as "Ghost" is seeking bigger and better things in the future. Nick loves a healthy balance of both cash games and tournament play, but prefers the latter, especially in NFL and NBA, where he mostly plays single entry GPPs and 3-max tournaments. The Montreal, Canada native is looking to put Win Daily Sports on the map by representing the North of the border in all fields, specifically NBA, NFL, NHL, MLB, and eSports.