NASCAR DFS Pit Stop: Cup Series Phoenix 11/6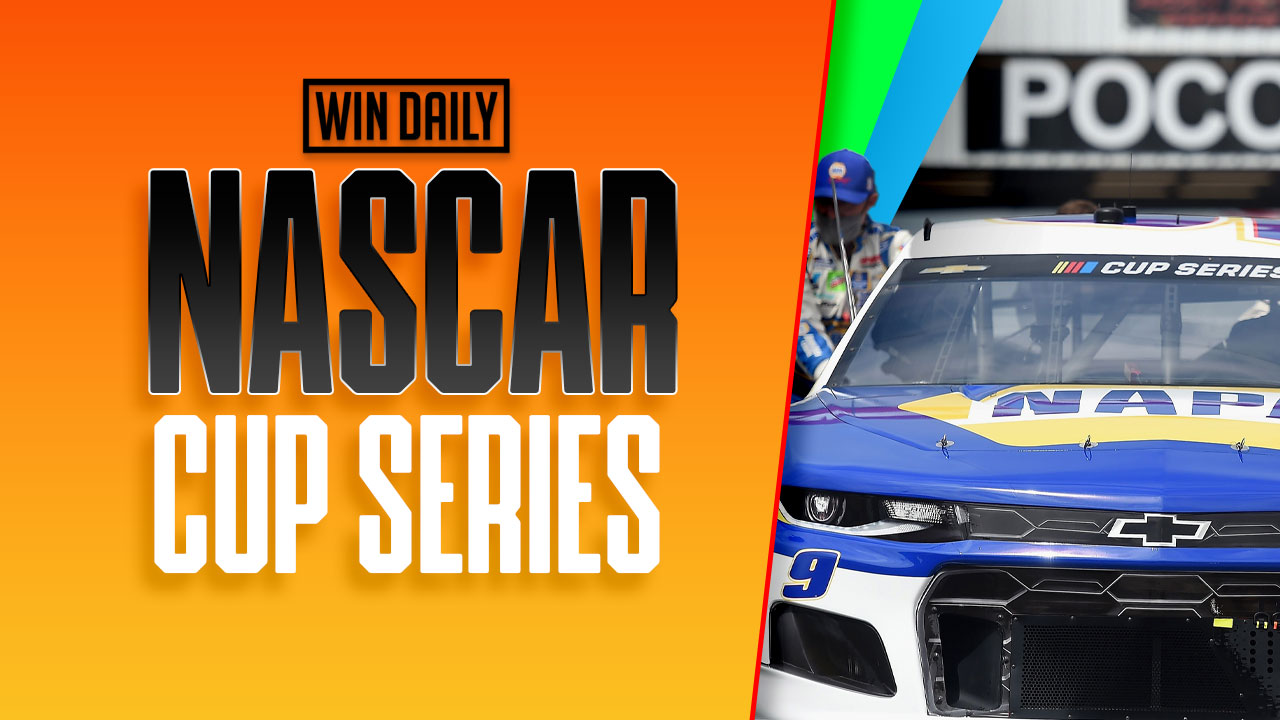 Welcome to the NASCAR DFS Pit Stop for Sunday's Championship Finale from Phoenix!
This is it, the last race of the 2022 NASCAR season. There have been some ups and downs, unfortunately way more downs but it comes to an end this evening when a champion is crowned. Phoenix is a short, flat track that runs similar to New Hampshire and Richmond. This is a race with 312 laps meaning there are 218.4 dominator points available. As it was with the Truck race and the Xfinity race, picking dominators will be key. Whether you build one roster or are MME, you should be getting 2 dominators in your lineups.
Now on a personal note, I just want to thank everyone for reading my articles all season. I don't know what the future holds for me so I just wanted to take the time to thank everyone who has been with me over the years here and all the people who interacted in discord and made this fun. Thank you!
NASCAR DFS: Championship 4
Joey Logano ($10,500)
Starting Position: 1st
Logano has been looking ahead to this race since he clinched his spot here when he won at Vegas a few weeks back so they may be the most prepared team. Not only that, Logano excels at this race track. Logano is a two-time winner and in the last five Phoenix races, has three top 3 finishes, and has a series-best 5th place average finish. On another note, the polesitter has won the previous two championship races and championships (Elliott in 2020 and Larson in 2021).
Chase Elliott ($10,900)
Starting Position: 5th
Elliott arguably had the best car here in the spring but struggled late and because of late-race spin, he finished 11th. In that race, Elliott led 50 laps, had the best total speed ranking, and had the 2nd best speed late in a run. It looks like Elliott has late run speed again in this car as he posted top 5 rankings in both 10 and 15-lap averages in Friday's practice.
Both Elliott and Logano look to be the favorites to lead laps in this race and rack up dominator points on Sunday. Ross Chastain ($10,400 – P25) and Christopher Bell ($10,700 – P17) are the place differential plays of the Championship 4 drivers with limited to no dominator potential. Chastain at least showed some good speed in Friday's practice session, so if he can find his way to the front he could lead laps here. Bell on the other hand was not fast in practice or qualifying and that is worrisome. Bell does have nine top 10s in the last ten races here and he has shown to be clutch when it counts these playoffs.
NASCAR DFS: Top Tier/Dominators
Ryan Blaney ($9,100)
Starting Position: 2nd
Ryan Blaney has yet to win a race in 2022 but there is a really good chance he wins in Sunday's finale. Blaney has been the best car throughout the weekend and could lead 100+ laps in this race. In Friday's practice session, Blaney had the 2nd best single-lap (Chastain was first) and the best 5,10,15, and 20-lap averages. In the spring race here, Blaney led a race-high 143 laps, had a 4.5 average running position, and finished 4th. If a non-championship driver were to win this race, Blaney will be that guy.
Denny Hamlin ($9,900)
Starting Position: 21st
Hamlin is a solid performer when it comes to Phoenix. Hamlin is a previous winner here and has finished top 5 in five of the last seven races at Phoenix. Over the previous four, Hamlin has been especially good with three finishes inside the top 4 with an average finish of 5.8 and an average running position of 6.7.
Other Options: Kyle Larson ($10,100 – P4), William Byron ($9,700 – P8), Kyle Busch ($9,300 – P22) – I know, I don't like it either, but his car did look fast in practice, Martin Truex Jr. ($9,500 – P12)
NASCAR DFS: Mid Tier
Kevin Harvick ($8,700)
Starting Position: 7th
Harvick will be looking for his 19th straight top 10 at Phoenix, and I think he does it. Currently, Harvick is tied with Dale Earnhardt and Richard Petty for the longest top-10 streak at any track. Harvick has finished between 5th and 9th in seven of the last eight Phoenix races and is a nine-time winner at this track as well. I am not just basing this play on history, Harvick was fast in Friday's practice session. In practice, Harvick had the 4th best single-lap speed and he was top 8 in 5,10,15, and 20-lap averages as well.
Aric Almirola($7,200)
Starting Position: 13th
Almirola is another driver who historically runs well at Phoenix and shorter flat tracks. In nine of Almirola's last ten races at Phoenix, he has finished 13th or better including six top 10s in those races as well. Almirola is a low-owned play that will make it easier to fit three top-tier drivers into your lineups on Sunday at sub-15% ownership.
Alex Bowman ($8,000)
Starting Position: 24th
Bowman is returning from a concussion to finish out the season on Sunday. He was cleared to race last week at Martinsville, but Alex wanted to wait one more week before returning. Bowman had a great debut at this track in 2016, but since then it has been a bit all over the place. Bowman finished between 13th and 18th in all of the previous five races here with an average finish of 15th. This spring Bowman finished 14th and had a 10.3 average running position with the 9th-best total speed ranking. Bowman is a top 15 car with top 10 upside in my book on Sunday.
Other Options: Daniel Suarez ($8,400 – P28) – It's concerning neither he nor Chastain could put down good qualifying laps and he will be chalky, Bubba Wallace ($7,300 – P23), Brad Keselowski ($7,000 – P18), Tyler Reddick ($8,900 – P11)
NASCAR DFS: Value Tier Rankings
Todd Gilliland ($5,100) – P31
Erik Jones ($6,800) – P30
Chris Buescher ($6,700) – P19
Ty Dillon ($5,600) – P32
Justin Haley ($6,200) – P26
Landon Cassill ($4,900) – P36
Corey Lajoie ($5,300) – P27
The driver I'm playing you shouldn't:
Chase Briscoe ($8,200 – P3)/Cole Custer ($6,000 – P9)
Cash Core:
For the cash core, I would pick 2 of the championship 4 and pair them with Todd Gilliland and Denny Hamlin.
Check out my NASCAR DFS Tutorial! Ensure you are ready and understand how I break down the races and build lineups (https://windailysports.com/nascar-dfs-pit-stop-2021-introduction-to-nascar-dfs/).
There were a lot of changes in the cars and what driver is in what car/truck in 2022. Check out my What's new in 2022 article (https://windailysports.com/nascar-dfs-whats-new-in-2022/)