NASCAR DFS at Sonoma: Picks and Preview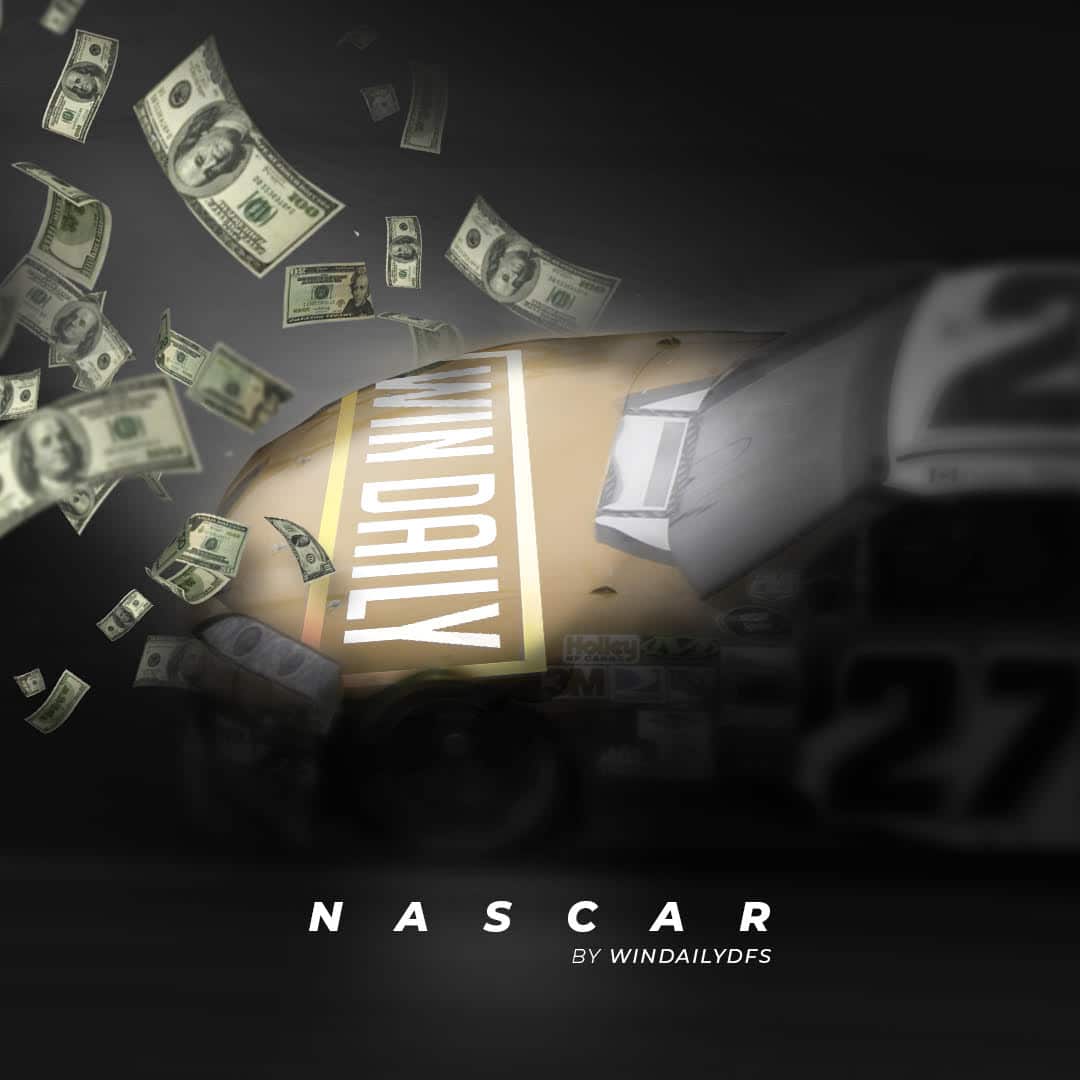 After the week off for Father's Day, NASCAR heads to the road course in Sonoma, California. Last year the race was dominated by Martin Truex Jr. as he led over half the laps and finished the win with a Driver Rating of 143.3. Truex and Kevin Harvick have been the two best drivers the last two years here. Let's see who has the best value in the field for this Sunday.
Track Outlook
This race forces a strategy that not many other tracks have. There are only 90 laps and over half of the races here have been won from drivers starting in the Top 5. There are always a few underpriced outliers who run well at road courses.
Loop Data Stats are from 2005 – present unless otherwise specified.
High Salary (9,000+ on DraftKings)
We have nine drivers to choose from in this range and I think there is great value in the lower portion of this range. We will start from who I like most at the top and work our way down.
Kevin Harvick ($11,200)
Harvick is the top priced driver this week and is looking for his first win of the season. His last two races at the site have netted him an Average Finish of 1.50 after winning in 2017 and finishing second in 2018. His Driver Rating over those two races is a whopping 132.4, best in the series. He won from the 12th spot in 2017, which shows he can make passes at Sonoma. Harvick has the third most Quality Passes, third best Average Running Position, and has ran 67% of his laps in the Top 15. He should definitely be considered for your roster this week but I think there is one guy who should put up more points than Harvick and that is…
Martin Truex Jr. ($10,800)
Although Harvick's track history is somewhat better, Truex Jr. has looked dominant at times this year. He has three wins to Harvick's zero and has more Top 5s. Truex Jr. has ran more fast laps at Sonoma than anyone else in the series and has led over 10% of the laps. After leading the most laps in 2017 before engine failure he finished 37th, he led the most again in 2018, this time taking the win. If you are going to be spending up in this race, I think this is the spot to look. Truex Jr. should provide more value than Harvick and should contend for the win again this year.
Kurt Busch ($9,700)
Kurt's little brother Kyle might be the big name these days but I am looking for Kurt Busch to contend at Sonoma. He has been one of the most consistent drivers at Sonoma. He has the highest Driver Rating and is the only driver over 100, at 107.1. Since the year 2010, Kurt Busch has not finished outside the Top 12 at this site and he also has a win to go with a second, third, fourth, sixth, and seventh. That is the kind of consistency you look for at a place like Sonoma. He is tops in multiple other categories at the site including Average Running Position and laps in the Top 15. Kurt Busch has also shown the ability to race up from the back of the pack. He started in 17th and 23rd, respectively, the past two years only to to finish seventh and sixth. Kurt Busch might end up supplying more value in this race than anyone else.
Clint Bowyer ($9,300)
Bowyer has the highest Average Finishing position of all drivers at Sonoma and finished second and third the past two years there. Other than an electrical problem in 2016, Bowyer has not finished outside the Top 10 since 2010. He has six Top 5s since 2010 as well. His Driver Rating of 92 at the site has only gotten better lately and over his past two starts he has a 101.5. Bowyer has the fourth most Quality Passes with 333. If you do stay away from the ultra high-priced drivers, Bowyer is a great option.
Mid Salary ($8,900 – $7,000)
In this salary range, we see some big name guys who struggle at road courses and some lesser-known names who can thrive at the site.
Jimmie Johnson ($8,300)
Jimmie Johnson does not fit either of those descriptions, and even though he has struggled in past years, his Sonoma experience is an asset. Although Johnson ranks 16th in points this year, Sonoma has been a good track for him. He has an Average Finish of 11, which is fourth best. Johnson also ranks second in Average Running Position, Driver Rating, and laps in the Top 15. He has more Quality Passes in the Cup series at Sonoma than anyone else. You might ask what has he done for me lately and although it isn't the seven straight Top 10s he put up from '09 to '15, he has been steady. The last three years, Johnson has finished no worse than 13th. His Sonoma Driver Ratings have also been above 87 every race over the last three years.
Aric Almirola ($8,000)
Almirola has only competed at Sonoma once since moving to Stewart-Haas Racing but it was a Top 10. He only finished in the Top 15 once before but that was in the 43 car. In 2018, Almirola started 24th and finished eighth. His Driver Rating in that race was 85.0. He was in the Top 10 in both stages.
Alex Bowman ($7,500)
Bowman, like Almirola, only has one race with his current team at Sonoma, but it was a good finish. Bowman finished one spot worse than Almirola in ninth. He also started middle pack, in 17th, and was able to race his way forward. His Driver Rating of 82.7 in that race is very respectable for this salary range.
Low Salary ($6,900 and Lower)
Austin Dillon ($6,800)
Austin Dillon will spend another race in this salary range after his third consecutive disappointing finish. He was running well at Michigan when he hit the wall and finished 26th, his third consecutive finish outside the Top 25. He is a better driver than that and has been pretty good at Sonoma recently. In his five career starts there he has four Top 20s and a 22nd. His career Driver Rating at Sonoma of 67.5, better than most in this range, shows he is underpriced. Dillon should get you some spots gained and a Top 20 finish.
Ryan Preece ($6,100)
This will be Ryan Preece's first Cup start at Sonoma but looking at his Xfinity numbers from last year I think he could place well. He ran two road courses in that series last year and finished fourth both times. He had a Driver Rating of 118 at Watkins Glen and 105 at the Charlotte Roval. That is enough for me to invest some stock at the near minimum price.
Cornerstones
These are the two drivers that I think provide the best value this week and will be main cogs in my lineups.
Martin Truex Jr. and Kurt Busch should both have great runs this week I think Truex Jr. should get the win and Kurt Busch could easily be right on his tail. These two are in the high salary range and you might need to go with one or the other but you can even the money out by rostering Preece or Dillon.
*A brief update will be provided after qualifying has finished*
Get FREE MLB DFS articles and sign up for Premium access to the Win Daily team but clicking here.

Ethan Thiel is an up and coming sports writer for WinDaily who specializes in writing about Daily Fantasy Sports. After many years of ups and downs on these sites himself, he knows the dedication it takes to get consistent and long term success. Ethan has been a sports enthusiast his whole life and follows closely with the NFL, MLB, NBA, NHL, PGA, NASCAR, and collegiate sports in these areas. Being in a sports filled family and reliving the glory days of playing himself has kept him involved with these sports even outside the fantasy world. To contact Ethan, please send emails to ethanthiel@ymail.com or reach him on Twitter @Thiel_boy.