NASCAR DFS at Chicagoland: Picks and Preview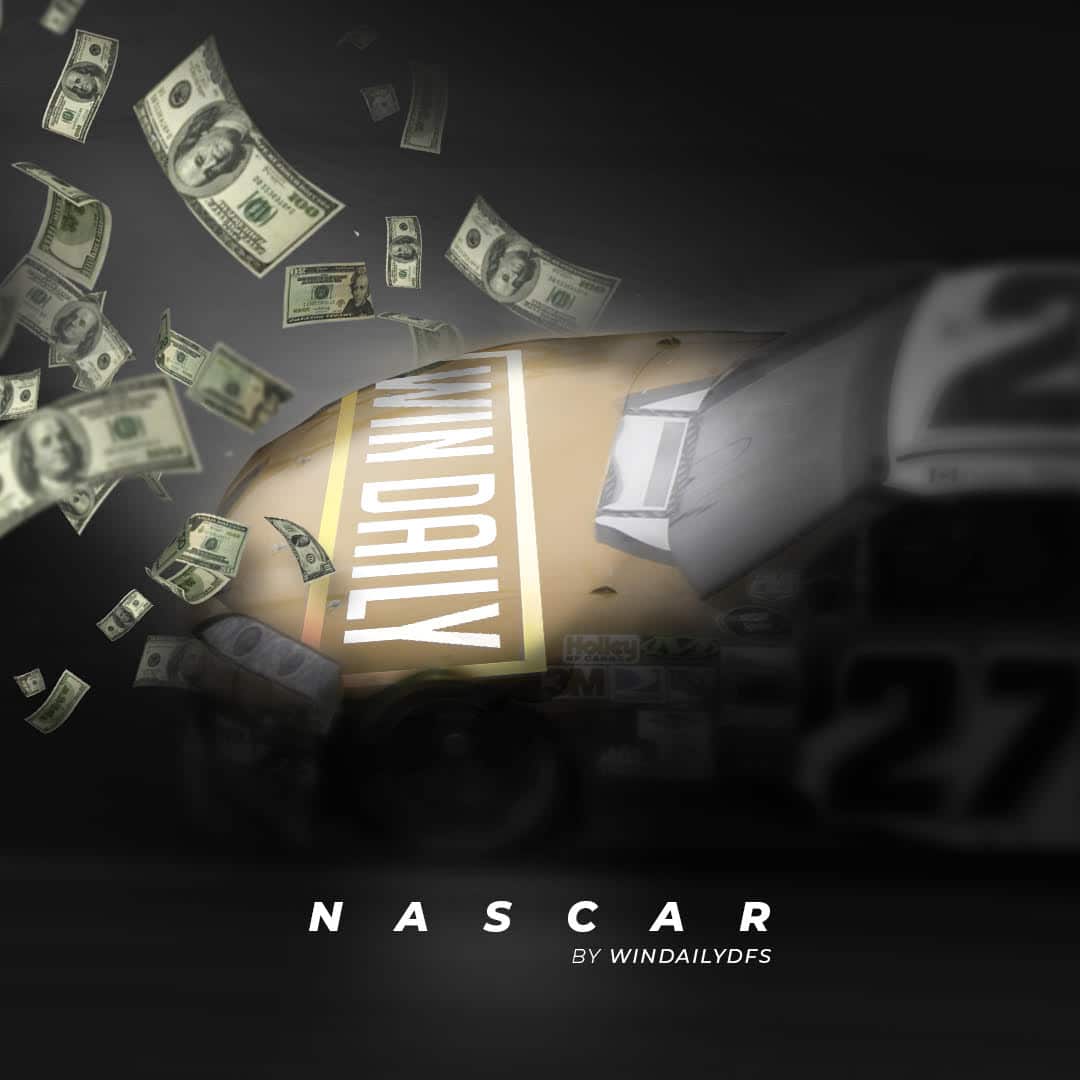 Chicagoland Speedway hosts the NASCAR Cup Series this upcoming weekend after a dominating performance from Martin Truex Jr. at Sonoma. Truex Jr. led 59 of the 90 laps and held off a late charging Kyle Busch for the win. Those two were way in front of the third place finisher, Ryan Blaney, who was over 30 seconds behind. Truex Jr. ,has a great chance to get a repeat win as he won two of the last three races at Chicagoland to go with a fourth place finish last year.
Sign up NOW for WIN DAILY Premium Gold here. Projections, weather reports, wagering info, 24/7 expert chats and more.
Outlook
Chicagoland is a 1.5 mile track, with 267 laps, where starting up front does not always mean a driver will finish up front. Only one time since 2005 has the winner came from the front row. This shows that we could have some huge upside drivers who will be starting farther back in the pack. Checking back for our post-qualifying update will be key to putting together a good lineup. Let's take a look at some of the best values on the slate before qualifying. Salaries are based on DraftKings.
High Salary ($9,000+)
Martin Truex Jr. ($10,900)
Coming off a dominating performance at Sonoma, Truex Jr. should again be the top play this week. He comes in as the third highest priced driver and I believe he should be the top priced. Kyle Busch, the highest priced driver, did win at the site last year but his recent history is not as good as Truex's. That win was Busch's only Top 5 since 2013. Truex Jr. has three straight Top 5s and comes in with more confidence and momentum than any other driver in the series. He has not had a Driver Rating under 108 in his last four races at Chicagoland and was over 126 twice. Truex Jr. will be my main target among the high salary drivers.
Chase Elliott ($9,700)
Elliott has a great history at Chicagoland and comes in at his most affordable price since April. He has raced at this site three times in the Cup series with finishes of third, second, and 19th. Even in the 19th place finish, he was second and fourth in the two stages, showing he ran better than he finished. Elliott was the third best car at Sonoma last week before blowing his engine and he should have some confidence coming in. Elliott had 13 straight Top 15s, and five Top 5s in his last six races before the past two down weeks. He should be able to get back to that form at one of his best tracks. Elliott has the top Driver Rating at this track with a 111.4, and the best Average Running Position by a decent margin at 5.064. Elliott should run in the Top 5 most of the day and will be in a great position late in the day.
Kyle Larson ($9,500)
Larson has finished no worse than seventh in all but one of his career starts at Chicagoland. His career Driver Rating of 101.9 ranks fourth in the series and his Average Running Position of 8.848 ranks third. He is behind Jimmie Johnson in both stats and most of Johnson's excellence at this track came back in the early 2000s, so you can bump him up in those stats in recent years. Larson has yet to put it all together in a points race this year but this is a great track for him and he should be able to contend.
Mid Salary ($8,900 – $7,000)
Denny Hamlin ($8,500)
Denny Hamlin has a really good track history at Chicagoland and has not finished worse than seventh since 2013. His DR over the past five years averaged over 102. He has also ran pretty well recently and led at least one lap in each of the Cup Series' last four races. Hamlin should be priced above $9,000 at one of his best tracks and he provides great value at Chicagoland.
Ryan Blaney ($8,300)
Blaney is coming into this weekend at Chicagoland with some momentum after finishing third at Sonoma. He has two Top 10s in a row and four straight Top 15s. Blaney's career at Chicagoland doesn't really stand out, as he has an Average Finish of 11th and a DR of 86.7. He also comes in at his lowest price in any points race this year and $2,800 under where he peaked. Blaney has shown the ability to get on some hot streaks and I believe he can use his recent momentum to better his career Chicagoland numbers. He seems underpriced here and should return really good value.
Aric Almirola ($8,200)
We are working off of only one race to show us Almirola's potential at Chicagoland. When he ran with the 43 car, he didn't show much and only had one Top 10 in his six starts. Last year, driving for Stewart-Haas, although the finish doesn't show it, Almirola ran really well. His Driver Rating was very high at 109.8 and he led 70 laps but finished 25th. This is a price where we can invest in Almirola.
Jimmie Johnson ($8,000)
This is another track, like Sonoma, where Johnson used to dominate and has fell off a bit lately but has still been serviceable. He has finished no worse than 14th since 2010 and although he doesn't have a win at the site he has been very good. His career DR of 110.2 is second best in the series since '05. As said, this number has dropped lately but not plummeted and his DR is at 97.7 over his last five races at Chicagoland. Johnson should once again return good DFS value at this low of a price.
Low Salary ($6,900 and lower)
Austin Dillon ($6,900)
If Dillon continues to be priced this low I will continue to roster him. His career at Chicagoland is not too bad other than a few outlier DNFs. He has finished 16th or better in the three races other than his DNFs. His DR (74.6) is far superior at Chicagoland than that of the other drivers in this salary range. Dillon should again be able to be counted on for a Top 15-20 finish with some upside.
Cornerstones
The two cornerstones are the two drivers who I think provide the best values this week.
Martin Truex Jr. and Denny Hamlin both seemed to be underpriced and provide great DFS value this weekend. I think Truex Jr. will again compete for this win this week and Denny Hamlin should run in the Top 5 for a majority of this race and could also get his first win of the year here.
*Check back after qualifying for the post qualifying report. This will be very important this week as Chicagoland has proven to be an easy place to pass and pick up spots gained points.
Thank you for reading. You can join the Win Daily team by following the link here. This will give you access to all of the FREE content along with options to join our premium. Follow myself and Win Daily on Twitter at @thiel_boy and @windailydfs.
Ethan Thiel is an up and coming sports writer for WinDaily who specializes in writing about Daily Fantasy Sports. After many years of ups and downs on these sites himself, he knows the dedication it takes to get consistent and long term success. Ethan has been a sports enthusiast his whole life and follows closely with the NFL, MLB, NBA, NHL, PGA, NASCAR, and collegiate sports in these areas. Being in a sports filled family and reliving the glory days of playing himself has kept him involved with these sports even outside the fantasy world. To contact Ethan, please send emails to ethanthiel@ymail.com or reach him on Twitter @Thiel_boy.