MLB DFS Winners and Losers: Syndergaard, Kinsler and More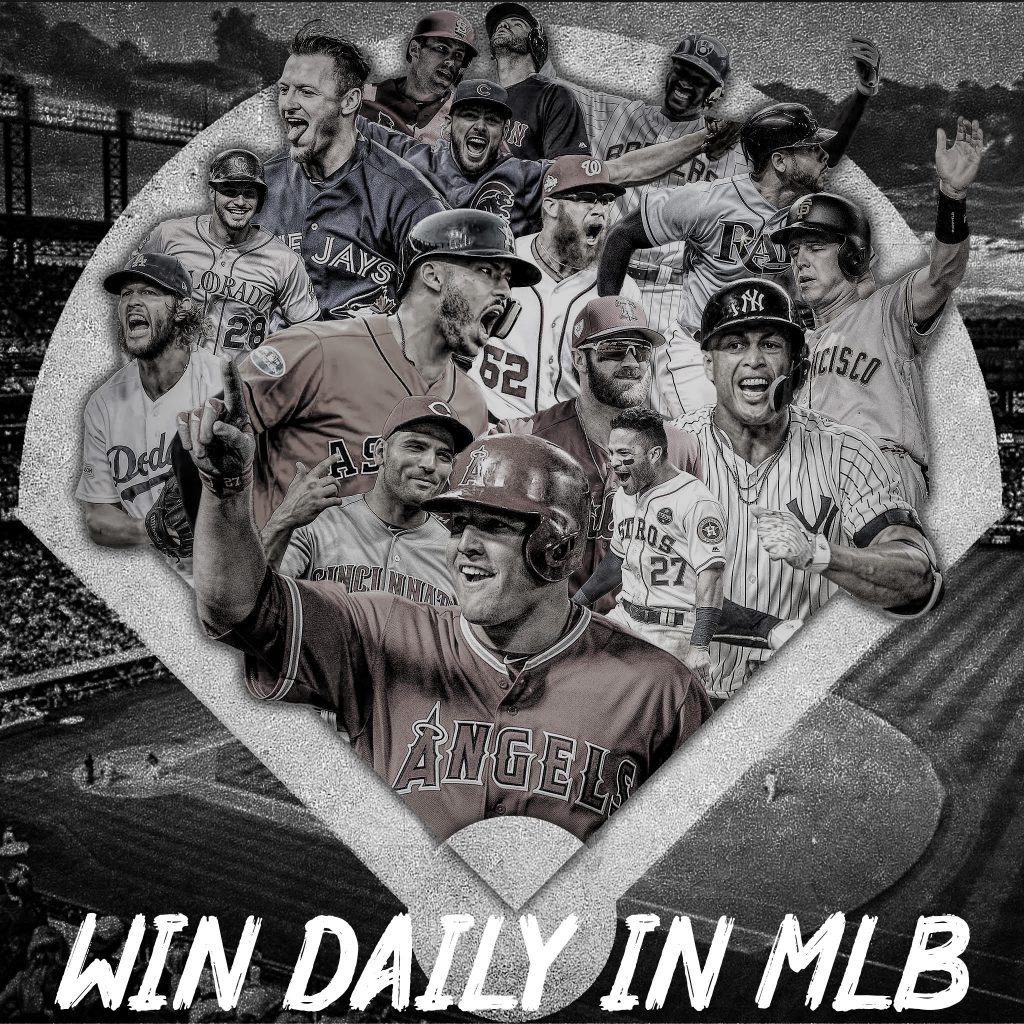 There was an eight game slate on Thursday May 2nd. I will go into detail on some players who performed really well and some who underachieved. Salaries and points are based off DraftKings.
Winners
Noah Syndergaard ($9,400)
Noah Syndergaard had arguably the best game of any pitcher this year and it showed up in a big way in fantasy. Syndergaard threw a complete game shutout against the Cincinnati Reds and gave up only four hits and one walk along the way. The Mets beat the Reds 1-0 and Syndergaard hit a solo home run to be responsible for the only run scored in this game. It only took Syndergaard 104 pitches to get through his nine innings, which included 10 strikeouts. He improved his ERA significantly to a still subpar 5.02 and his WHIP to 1.28. The Reds struggled against the Mets pitching staff, putting up only nine runs in the four games of the series.
Syndergaard's Outlook
Syndergaard's next projected start is at San Diego against the Padres on Tuesday May 7th. The Padres offense has been pretty bad so far this year, averaging only 3.48 runs per game. They also have a low team batting average of only .218. Even so, the Padres have been pretty good lately winning six of their last eight, but this has been mostly due to good pitching. Over the past eight games they have still only scored 4.25 runs per game. Syndergaard has not had the best start to the year, but this is the kind of performance that can get his groove back. He still has a good K/9 this year, which will keep his upside up moving forward.
Ian Kinsler ($2,900)
Kinsler went 3-for-6 against Mike Foltynewicz and the Atlanta Braves on Thursday. Kinsler, batting leadoff, hit a home run and two doubles to account for two RBI and three runs scored. All this added up to 30 fantasy points. Kinsler has struggled badly to start the year, hitting only only .174. He also had only two home runs and two RBI going into Thursday's game. Six of Kinsler's last 10 games finished produced zero fantasy points.
Kinsler's Outlook
Kinsler and the Padres have two more games at the Atlanta before heading back home to face the Dodgers. The Padres' face Max Fried on Friday and he has been very good to start the year. Fried's ERA sits at a very good 2.11 and his WHIP is even more impressive at 0.99. His career numbers are also very impressive, which makes me want to stay away from rostering Kinsler on Friday. Kinsler's salary will be as low as it has all year at $2,600 but I still will not be rostering him. This game looks to be an outlier compared to how he has played all year.
Stephen Strasburg ($10,300)
Strasburg and the Nationals hosted the St. Louis Cardinals and Strasburg pitched a gem. He was able to get through six innings and only gave up one earned run. Strasburg gave up six hits and two walks to go with nine strikeouts over 108 pitches. He picked up the win and gave his fantasy owners 30.20 points. Strasburg improved to 3-1 after Thursday's win. He also improved his ERA to 3.45. His WHIP actually got worse after this impressive outing and now sits at 1.04.
Strasburg's Outlook
Strasburg has pitched extremely well this year, as shown by his impressive WHIP of 1.04 and good ERA of 3.45. His next projected start will be at Milwaukee against the Brewers. The Brewers have averaged just over 4.8 runs per game this year and team batting average of .246. The average is not that impressive, but the runs put them at eighth in the league. Strasburg has given up six home runs in his seven starts and the Brewers are currently second in the league in home runs at 58. This might set up a problem for Strasburg in Milwaukee, which is a hitter's park. I am going to stay away from Strasburg in this matchup but will look to roster him moving forward after that.
Losers
Freddy Peralta ($8,600)
Peralta faced the Colorado Rockies at Miller Park and fell behind early. Peralta was only able to get through four innings and gave up eight hits and three walks over 90 pitches. Two of those hits were home runs. Peralta also gave up three walks and was only able to accumulate three strikeouts. Peralta put up -3.60 points. Peralta fell to 1-1 after this start. His ERA also fell to a horrible 8.31 and his WHIP to 1.75. The only positive for Peralta so far this year is his K/9, which sits at 10.4.
Peralta's Outlook
Peralta's next projected start will come against the Washington Nationals at Miller Park. Washington has been right at league average this year, scoring just under five runs per game. Their team average sits at .251, which is just above league average. Peralta's strikeout upside will keep him as a contrarian pick moving forward but I will look to stay away. He only has one good fantasy start this year, as three of his five outings have netted him negative points. Stay away from Peralta until he can get some momentum built up moving into the middle of the season.
Brad Peacock ($7,600)
Peacock and the Astros faced off against the Minnesota Twins on Thursday. Peacock struggled badly in this one and was only able to get through 3.2 innings. He gave up eight hits and two walks, which ended up as seven earned runs. He was only able to accumulate two strikeouts over his 67 pitches thrown. This dropped Peacock's record to 2-2 and gave his fantasy owners -7.75 points. This also dropped his ERA to 5.28 and his WHIP to 1.21.
Peacock's Outlook
Peacock's next projected start comes against the Royals at home on Wednesday May 8th. The Royals are near league average at 4.6 runs per game have and a team batting average of .242. Peacock has been inconsistent so far this year and has three games with 22+ fantasy points and four games with less than four fantasy points. This matchup is average for him and his price should be reasonable. His K/9 sits at exactly eight so far this year. All of these stats make me see Peacock as someone you can look to roster in his next start. Nothing is eye-popping on either side here, but he has been able to bounce back from bad starts early this year.
Injury Report
Juan Soto was scratched from the lineup Thursday and had an MRI come back negative. He is day-to-day with back spasms.
Christian Yelich took some swings in the cage today and is trending towards a return this weekend.
Ethan Thiel is an up and coming sports writer for WinDaily who specializes in writing about Daily Fantasy Sports. After many years of ups and downs on these sites himself, he knows the dedication it takes to get consistent and long term success. Ethan has been a sports enthusiast his whole life and follows closely with the NFL, MLB, NBA, NHL, PGA, NASCAR, and collegiate sports in these areas. Being in a sports filled family and reliving the glory days of playing himself has kept him involved with these sports even outside the fantasy world. To contact Ethan, please send emails to ethanthiel@ymail.com or reach him on Twitter @Thiel_boy.