MLB DFS Winners and Losers: Cole, Porcello and More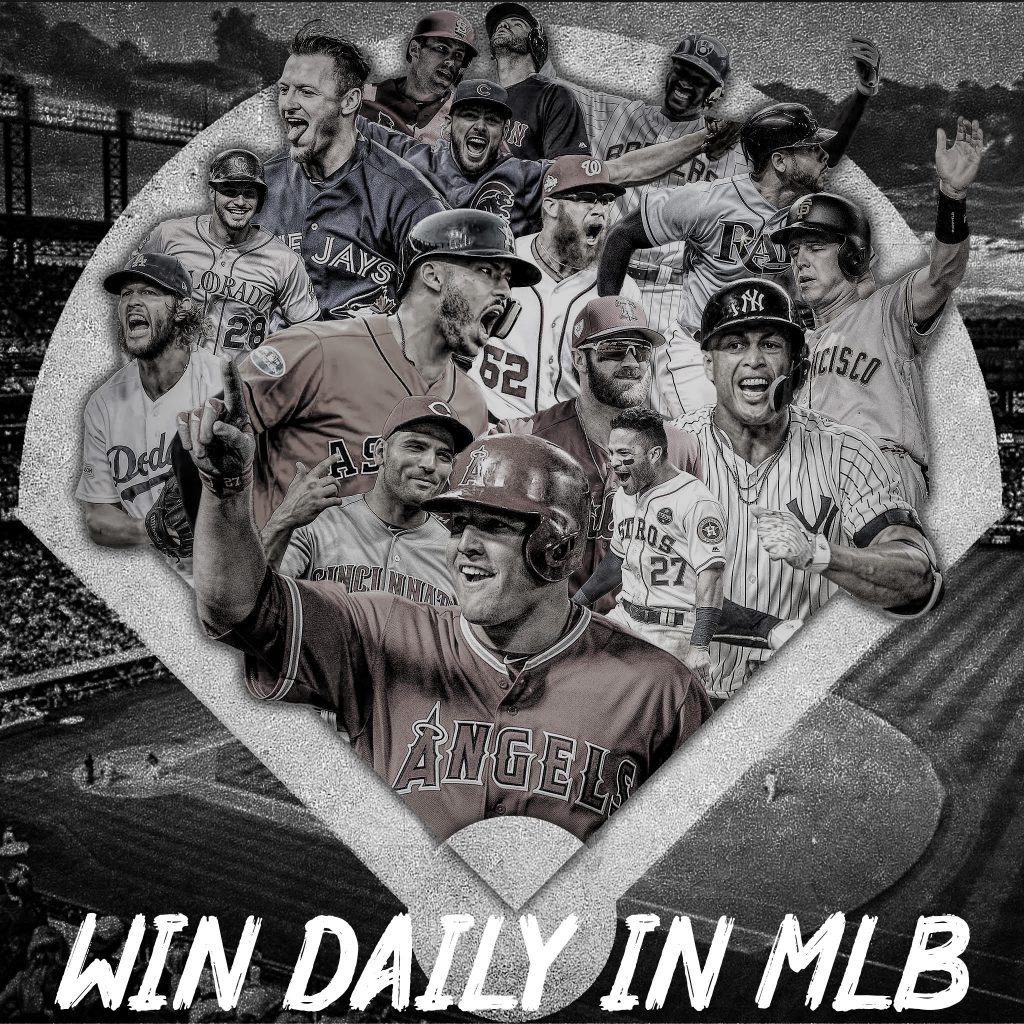 There was a 15-game slate on Tuesday April 30th. I will go into detail on a few players who performed really well and some who underachieved. All salaries and points are based on DraftKings.
Winners
Gerrit Cole ($10,200)
Cole and the Astros faced off against the Minnesota Twins and he pitched a gem. Cole only allowed one hit and three walks over seven innings. He threw a total of 104 pitches and picked up 11 strikeouts along the way. This all totaled up to a win and 39.35 fantasy points. He outscored his projection on Win Daily by 20 points. Cole showed his 13.38 K9 was no fluke in this one as he was able to raise it with a rate of 14.14. He improved on his already impressive WHIP of 1.13.
Cole's Outlook
Cole's next start will come at home against the Kansas City Royals. Cole will be looking to get his third win of the season in this one. The Royals are near the middle of the league with 4.55 runs scored per game and a team batting average of .241. The Royals are also in middle of the league in strikeouts and average 8.58 strikeouts per game. I expect Cole to continue to pitch well and keep his strikeout numbers up in this one. Roster Cole with confidence moving forward as he has shown huge upside with his strikeout rate of over 36%.
Rick Porcello ($8,200)
The Red Sox hosted the Oakland Athletics on Tuesday and Porcello was a big reason why they were able to get the win. Porcello pitched eight innings and gave up only two hits and two walks and zero earned runs. He threw 114 pitches and had eight strikeouts. He totaled 35.6 fantasy points, for the number two spot in Tuesday's games. Porcello's ERA now sits at a plump 5.52 and his WHIP is not in much better shape at 1.71. He has now pitched back to back really good games and seems to be on the right track to getting his form again.
Porcello's Outlook
Porcello's next projected start is on Sunday May 5th and will be the last of four games against the Chicago White Sox. The White Sox offense has been pretty good, averaging over five runs per game with a team batting average of .263. Although Porcello's overall numbers do not look great, he has pitched well lately and I look for that to continue even against a good White Sox offense. His salary is still reasonable and I would continue to consider rostering him in the future.
Franmil Reyes ($3,700)
Reyes and the Padres faced off against Julio Teheran and the Atlanta Braves. The Padres got the win in this one thanks to Reyes. Reyes accounted for half of his team;s hits on Tuesday going 3-for-4 with two home runs and a double. He also was responsible for three of the team's four RBI. This all added up to 35 fantasy points and the top batter point total of the day. Reyes has shown some good pop in his bat to this point in the year with an OPS of .847 and eight home runs to go with 14 RBI.
Reyes' Outlook
The Padres will have two more games against the Braves and the upcoming pitchers have both started the year pretty well. Max Fried has a WHIP of 1.09. In Mike Foltynewicz's only start of the year, he gave up six hits over six innings. Reyes has bit of upside but also a very low floor as shown in his last 10 games. Over that span Reyes has five games with zero points and two games with over 30. I am going to stay away from Reyes for the most part because of his inconsistency and extremely low floor.
Losers
Sandy Alcantara ($6,100)
Alcantara and the Marlins hosted the Cleveland Indians and Alcantara was not able to get much going. He need 96 pitches to get through 5.1 innings in this one. The Indians were able to get seven hits, two of which were home runs, and drew three walks against Alcantara. After giving up four earned runs and one strikeout, Alcantara gave his owners exactly zero fantasy points. Alcantara dropped to 1-3 on the year.
Alcantara's Outlook
The young right hander is projected to get his next start on Monday May 6th against the Chicago Cubs. The Cubs' offense has been terrific so far this year, averaging 5.5 runs per game with a team average of .257. Alcantara has struggled to get much going this entire year with a 4.86 ERA and a WHIP of 1.56. His K/9 leaves much to be desired, sitting at only 5.98 after this most recent start. The combination of the Cubs hot hitting and Alcantara's slow start and low strikeout upside will keep me away from him in his next turn.
Michael Pineda ($7,700)
Michael Pineda and the Twins took a tough 11-0 loss against the Houston Astros on Tuesday. Pineda gave up five earned runs over five innings. He threw 98 pitches and was only able to get two strikeouts. Pineda was rocked for nine hits, two of which were dingers, and gave up one walk. He struggled badly and was on the negative side in fantasy points with -1.35. Pineda dropped to 2-2 on the season after Tuesday's loss.
Pineda's Outlook
Pineda's next projected start is on Sunday May 5th against the Yankees at Yankee Stadium. His ERA has ballooned to 6.21 and his WHIP now sits at 1.48. The Yankees average over 5.5 runs per game this year and have a team batting average of .262. Pineda has struggled to start the year and with the Yankees' hot start I am staying away from Pineda in his next turn. Moving forward after his next start I do think Pineda will bring good value. He should show some positive regression back to the mean, as his career ERA is OK at 4.10 and his career K/9 rate is also good at 9.03. Stay away from Pineda against the Yankees but then look to roster him at discounted pricing moving forward.
Injury Report
Shohei Ohtani's return could be coming soon. He did not travel with the team for their away series but he could return on May 7th.
Francisco Cervelli was hit in the wrist by a pitch early in Tuesday's game. He returned to first base only to be removed shortly after. Keep an outlook for information on Cervelli's status moving forward.
Ethan Thiel is an up and coming sports writer for WinDaily who specializes in writing about Daily Fantasy Sports. After many years of ups and downs on these sites himself, he knows the dedication it takes to get consistent and long term success. Ethan has been a sports enthusiast his whole life and follows closely with the NFL, MLB, NBA, NHL, PGA, NASCAR, and collegiate sports in these areas. Being in a sports filled family and reliving the glory days of playing himself has kept him involved with these sports even outside the fantasy world. To contact Ethan, please send emails to ethanthiel@ymail.com or reach him on Twitter @Thiel_boy.