MLB DFS Hitter Stacks for DraftKings and FanDuel for 08/05/2022 – Win Daily Sports
Published
10 months ago
on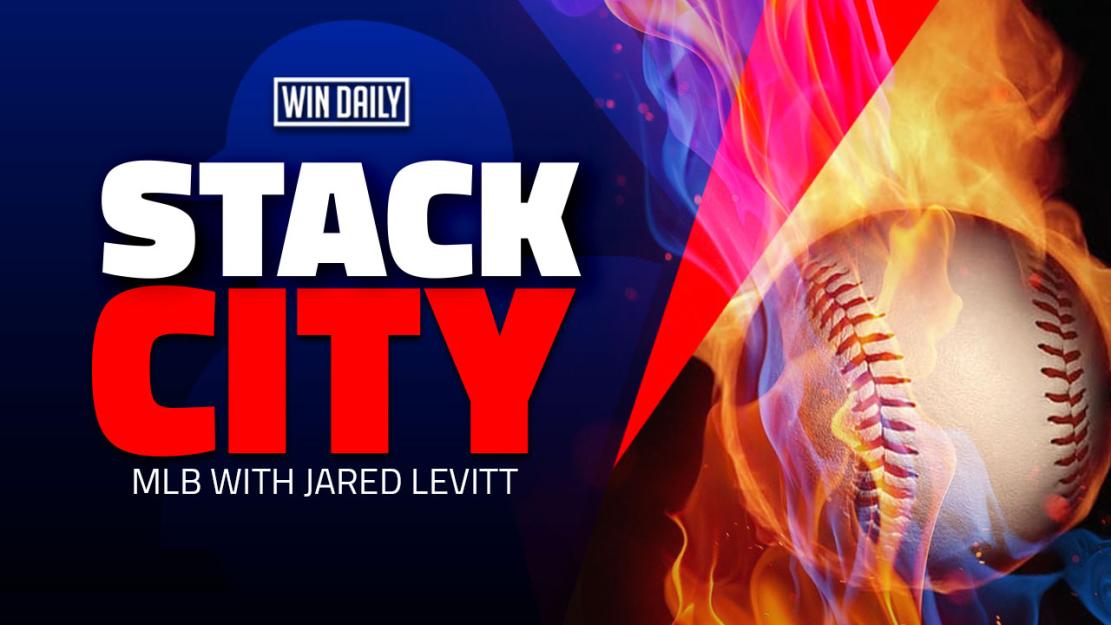 Welcome to the Friday edition of the Stack City, where I'll be going through the top MLB DFS Stacks on DraftKings and Fanduel. 
It's Friday and that means we have a full slate of games to play with.  With a full slate normally comes options, and boy do we have some options tonight!
Let's dig in and see if we can find some stacks to use today!
MLB DFS Stacks – Main
Milwaukee Brewers vs. Robert Dugger
He's only appeared in 3 games so far this season and while the appearances haven't been too bad, Robert Dugger is someone that we should attack.  He's pitched sparingly in the big leagues over the last few years, but when he has he just hasn't been good.  In 2019 in 7 starts he had a 5.77 ERA.  Then in 2020 in 4 appearances he had a 12.66 ERA.  Last year in 12 appearances he pitched to a 7.36 ERA.  This year has been a bit better in the 3 appearances, but in 2 of 3 games he's pitched in he faced the Pirates. 
Duggar will have his hands full tonight in a date with the Milwaukee Brewers.  Throughout his brief career, Duggar has had extreme troubles with lefties.  Since breaking into the bigs in 2019, Duggar has allowed a .601 slugging % and a .431 OBP to lefties.  I'm going to be loading up on them tonight in hopes that the trend continues
Core:  My core with the Brewers tonight will be Rowdy Tellez, Christian Yelich, and Kolten Wong.  Wong is my favorite of the three.  He's coming into this game tonight as one of the Brewers' top hitters over the last week or so.  Wong's hit safely in 12 of his last 13 games.  He's also been a doubles machine over the last week with 5 2-baggers.  At $4.2k tonight on DK, I just love the price and matchup for him. 
Although he took an 0-4 yesterday, Yelich had been super-hot and this is the type of matchup to see him get back on the saddle.  Tellez has slaughtered righties this season, and he's facing a below-average one today.  19 of his 21 bombs have come against righties and I could 100% see him adding to the total tonight.   
Secondary Pieces:  After my core, I'll look to sprinkle in guys like Andrew McCutchen, Willy Adames, and Hunter Renfroe.  All 3 guys have home run potential and while Dugger has been really bad against lefties in his career, righties haven't been too far behind with a .511 slugging %.  The concern with the righties is that Dugger does tend to strike them out at a much higher rate.  That said, these guys will make nice additions to the stack. 
Kansas City Royals vs. Josh Winckowski
The Royals are never a safe team to stack in MLB DFS.  They have a bunch of young kids plus Salvador Perez in their lineup at this point.  I recommended them against Lance Lynn the other day and they fell flat on their faces.  Tonight they'll get a much easier pitcher to face in Josh Winckowski.  Winckowski has really struggled thus far in the bigs.  Although he only gave up 2 ER to the Brewers in his last outing, he was blessed with a 92% LOB %.  In just 5 innings of work, he allowed 7 hits.  You just can't let that many hitters on and always expect to get lucky enough to leave them on. 
Over the last month, his metrics are atrocious.  He has a 7.58 ERA, a 5.87 xFIP, and a 92% contact rate.  I'm not going to be overly worried about splits because both sides of the plate have slugging %'s over .450 against him.  I do have a slight lean to the lefties though because they have a nearly .400 OBP vs. him.  Considerably higher than righties. 
Core: I'm building my Royals core around the 3 guys at the top of the lineup, MJ Melendez, Bobby Witt, and Salvador Perez. All 3 of these guys put a hurting on the Pivetta and the Red Sox pen last night and they'll do it again tonight.  Since coming back from the IL a week ago, Perez has been a home run machine.  He has 4 homers in the 7 games and with Winckowski on the mound tonight, there's a strong chance he adds to the total. 
Melendez is far from a safe play here, but with Winckowski pitching to contact, it should limit the K risk for him.   With Witt, he's coming into this one hot. He's had back-to-back multi-hit games with very full stat lines.  He's been solid vs. righties too, with a .196 ISO vs. them.   
Value:  After those 3, this Royals lineup will be littered with value.  I'll look to add guys like Vinnie Pasquantino, Michael Massey, or Nick Lopez.  All 3 carry risk, but they are all priced at $2.3k and below on DK tonight.  They'll have the platoon advantage against Winckowski and he does struggle against lefties.  My favorite of the 3 will be Pasquantino.
Seattle Mariners vs. Patrick Sandoval
The Mariners have some sneaky MLB DFS stack upside tonight vs. Patrick Sandoval.  While Sandoval hasn't pitched awful over the last month, he has shown some struggles.  His 1.73 WHIP over the last month is the highest mark of any pitcher on the hill tonight.  The Mariners lineup mix also could very well give Sandoval some struggles.  Sandoval is absolutely dominant vs. lefties.  He may only face 2 of them tonight as the Mariners very well could throw out 7 righties. 
Righties have a .282 average vs. Sandoval this season, while lefties have just a .195.  The caveat with this stack is that you'll want to go full stack here or no stack at all.  Sandoval doesn't give up much in the way of homers, with just 4 homers allowed all season.  You'll want to play to that high WHIP of his and hope it continues. 
Core: My Mariners' core will be Ty France, Carlos Santana, and Eugenio Suarez.  All three of these guys have been extremely solid vs. lefties this season, with OPS's over .800.  France has been the best of the bunch, with a .877 OPS vs. them this season.  He's also been very solid over the last month vs. lefties, with a .498 wOBA.  Hitting in the 2-hole, he'll set the tone tonight for the Mariners. 
Next up will be Carlos Santana.  The mid-season acquisition is riding a modest 3-game hitting streak. Although he possesses more power as a lefty, he's been a much more consistent hitter from the right side, with a .300 AVG.  Again, we're not going to be chasing power against Sandoval tonight, just guys that can get on and Santana has proven that he can against lefties.   
Secondary Pieces:  I also really like Cal Raleigh here.  He's been extremely solid vs. lefties all year long, and especially over the last month.  Over the last month, Raleigh has a massive .522 wOBA vs. southpaws and should excel in this matchup tonight. 
MLB DFS Summary
Other stacks I'll like tonight will be the Rays vs. Bryan Garcia, New York Mets vs. Ian Anderson, and Rockies vs. Madison Bumgarner.  The Mets were able to put up a big number vs. Wright last night.  IF they can do it against him, they can do it again against Anderson.   
Make sure to check our optimizer here.
Good luck and hope to see you in the green.
Make sure you follow me on Twitter at @rangerzfan79 and be sure to sign up for an ALL ACCESS GOLD ACCOUNT here at Win Daily Sports. Gain access to our Projection Models and jump into our Discord where we will have our experts talking plays across every sport and slate!
New to the DFS writing world but have been playing DFS since BVP was cool. Started play season long fantasy when sporting news was used to calculate weekly scores. Originally from Brooklyn, NY but now a Baltmore resident.