MLB DFS Hitter Stacks for DraftKings and FanDuel for 08/03/2022 – Win Daily Sports
Published
2 months ago
on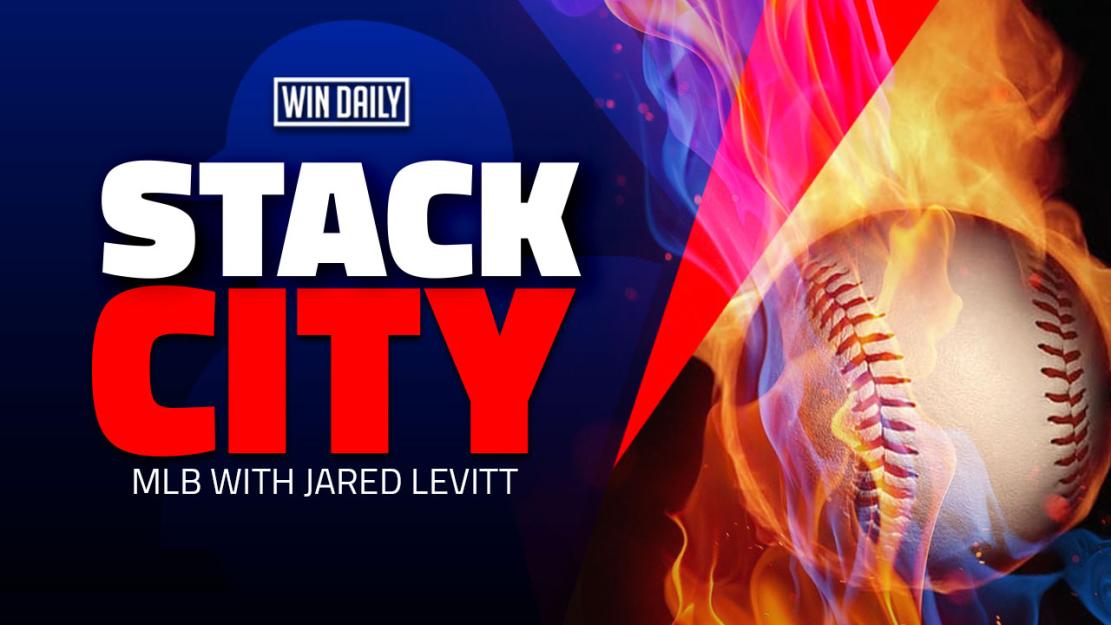 Welcome to the Wednesday edition of the Stack City, where I'll be going through the top MLB DFS Stacks on DraftKings and Fanduel. 
It's the day after the trade deadline and we'll see some newly made lineups today for the first time.  We'll also see guys like Luis Castillo making their debuts in new cities vs. powerhouse teams.  We also have a split MLB DFS slate of games today, with a 6-game slate starting at 1 pm EST and another starting at 7 pm EST.  This article will be tailored around the 1 pm slate.  We'll be posting notes for the last slate in discord later so make sure to hop on in there. 
Let's dig in and see if we can find some stacks to use today!
MLB DFS Stacks – Main
Minnesota Twins vs. Tyler Alexander
If you looked at just the ERA for Tyler Alexander over the last month, you'd see someone that you think is a solid pitcher.  Over the last month, Alexander has pitched to a 2.4 ERA.  His xFIP tells us a very different story, sitting at a paltry 5.29.  With the amount of contact that Alexander gives up and the type of contact that Alexander gives up, you have to expect some regression.  I think it comes today at the hands of the Minnesota Twins. 
Alexander is giving up a nearly 86% contact rate over the last month, with a 34% hard-hit rate and a 40% flyball rate.  Again, you can only rely on a low BABIP for so long.  At some point, all of that hard contact is going to fall and teams are going to score runs in droves.  The Twins should be able to do that today.  With Alexander, we want to prioritize getting the righties of Minnesota into this lineup.  Against righties, Alexander has a 5.02 FIP and a 5.26 xFIP.  Both are significantly higher than against lefties. 
Core:  My Twins' core will revolve around Jose Miranda and Carlos Correa.  Even with his 0-4 last night, Miranda has been hot over the last couple of weeks.  He had hit safely in 7 of his previous 8 games before last night's dud.  Over that stretch, he had 2 homers and multiple 3-hit games.  Against righties, over the last month, he's been solid, with a  .476 ISO and a .469 wOBA.  Miranda is extremely affordable today at just $3.7K on DK. 
Correa is also in a smash spot today.  Alexander throws his cutter to righties about 40% of the time.  Over the last several seasons, Correa has a .500 ISO and a .580 wOBA against lefty cutters.  He too is very reasonably priced at $4.5k today.     
Secondary Pieces:  Other pieces that I'll look to get into this stack this afternoon will be Jorge Polanco, Gio Urshela, Luis Arraez, and Gary Sanchez.  My favorite of this bunch will be Urshela and Arraez.  Urshela has had a decent year against lefties, with an 11wRC and a .264 average.  Over the last month, he has a wOBA of .326 vs. them.  While Arraez won't get the platoon advantage here, he will at some point in the game.  He's made it through 4 innings just twice all year. 
At some point, Arraez will face a righty today and will do some damage for us.  Gary Sanchez is set for a strong day too today.  After struggling to start the year vs. lefties, he's starting to show some strength against them.  Over the last month, he has a .397 wOBA vs. them with a .300 ISO.   
Value: Should Kyle Garlick come back today, I'll look to get him into my stacks. He's been arguably their best and most consistent hitter against lefties. And he'll only cost us $3k on DK.
Houston Astros vs. Brayan Bello
With how poorly Brayan Bello has pitched so far in the Majors, I expect the Astros to be the chalk MLB DFS stack of the day.  Through 4 starts so far in the bigs, Bello has pitched to an 8.82 ERA and a 4.73 xFIP.  He's yet to give up a homer, so this is the type of stack that you want to go full bore.  I'm saying this because he has a massive 2.27 WHIP through his 4 starts. He puts just a ton of runners on and you'll want to take full advantage of that by going full stack here. 
His 6.06 BB/9 over the last month is by far the highest of any pitcher on the hill this afternoon.  If the Astros can show some patience at the plate today, they'll explode for a ton of runs.  Bello has been pretty awful against both sides of the plate so far in his career, so I'm not going to be overly concerned with splits. 
Core: My Astros core will always start with Yordan Alvarez.  He is a top 10 hitter in the game and has more raw power than most.  Against righties over the last month, Alvarez has a .471 ISO and a .487 wOBA.  He's in a little bit of a funk right now, but he did hit a double last night and is primed for a breakout game against Bello today. 
Another piece I really like here is going to be Kyle Tucker.  Over the last month, Tucker has a .351 wOBA vs. righties.  He too is a little cold right now, but part of his struggles have been a string of bad luck.  He has just a .095 BABIP over the last week, with just 2 K's.  He's putting the ball in play, he's just finding gloves every time.  Those balls will drop eventually.          
Secondary Pieces:  Other pieces I like in this stack are going to be Jose Altuve, Trey Mancini, and Yuli Gurriel.  Gurriel has been very strong over the last week, with 9 hits in 25 AB.  He's coming into this afternoon's tilt riding a 7-game hitting streak. Gurriel has been their most consistent hitter of late and is an affordable $3.5k today.  While he's expensive, Altuve is always in play.  He sets the tone for this offense and even though they didn't score much last night, Altuve still set the tone with 2 hits and the lone run scored. 
Value: The one potential value piece for this lineup as of now is Jake Meyers at the minimum DK price of $2k.  Doing a wrap-around stack of 9-3 gets you Meyers, Altuve, Mancini, and Alvarez.  And it will only cost an average of $4.3k. 
Kansas City  Royals vs. Lance Lynn
The 2022 version of Lance Lynn has not been pretty.  Through 9 starts, Lynn is on pace to have by far the worst year of his career.  Has father time finally caught up to the 35-year-old?  It's quite possible.  While the xFIP is considerably lower than his ERA, a lot of that is due to his ability to still occasionally strike some hitters out.  That said, he's been making way too many mistakes and those mistakes have been turning into home runs.  His HR/9 of 1.89 is significantly higher than his career average of .89. 
While this isn't a powerhouse lineup, they are young and hungry now and can on occasion put up a big number.  On the year, Lynn has been pretty bad vs. lefties.  They have a .560 slugging % vs. him and a .320 batting average.   
Core: Even though we're going to want lefties in this matchup vs. Lynn, I'm starting my Royals build with Salvador Perez.  Since coming off the IL, he's been light's out and has accounted for the majority of their recent offense.  He has hits in 4 of the 5 games, with 3 homers and 4 extra-base hits.  Over the 5 games, he also has 10 RBI.  He's their offense and will be a lock in my Royals stack. 
Another piece to my core is going to be MJ Melendez.  Melendez has also been one of the better hitters in this lineup.  Over his last 21 AB, he has 6 hits and has also walked 4 times.    
Value Pieces: After my core, we can jump right to some value pieces, and the Royals will have plenty of it. Vinnie Pasquantino, Nick Pratto, and Kyle Isbel are all minimum priced and will make for decent punts. My favorite of the 3 will be Pasquantino. Pasquantino has hits in 5 of his last 6 games and has reached base in 8 straight games. He's just $2.1k on DK and will hit in the middle of this lineup with the platoon advantage.
MLB DFS Summary
Other MLB DFS stacks I like this afternoon will be the Red Sox vs. Jose Urquidy, Rangers vs. Kyle Bradish, and the Orioles vs. Martin Perez.  A full game stack of the Rangers/Orioles game is in play. 
Good luck and hope to see you in the green.
Make sure you follow me on Twitter at @rangerzfan79 and be sure to sign up for an ALL ACCESS GOLD ACCOUNT here at Win Daily Sports. Gain access to our Projection Models and jump into our Discord where we will have our experts talking plays across every sport and slate!
New to the DFS writing world but have been playing DFS since BVP was cool. Started play season long fantasy when sporting news was used to calculate weekly scores. Originally from Brooklyn, NY but now a Baltmore resident.