DraftKings NBA Millionaire Maker Picks for 5/30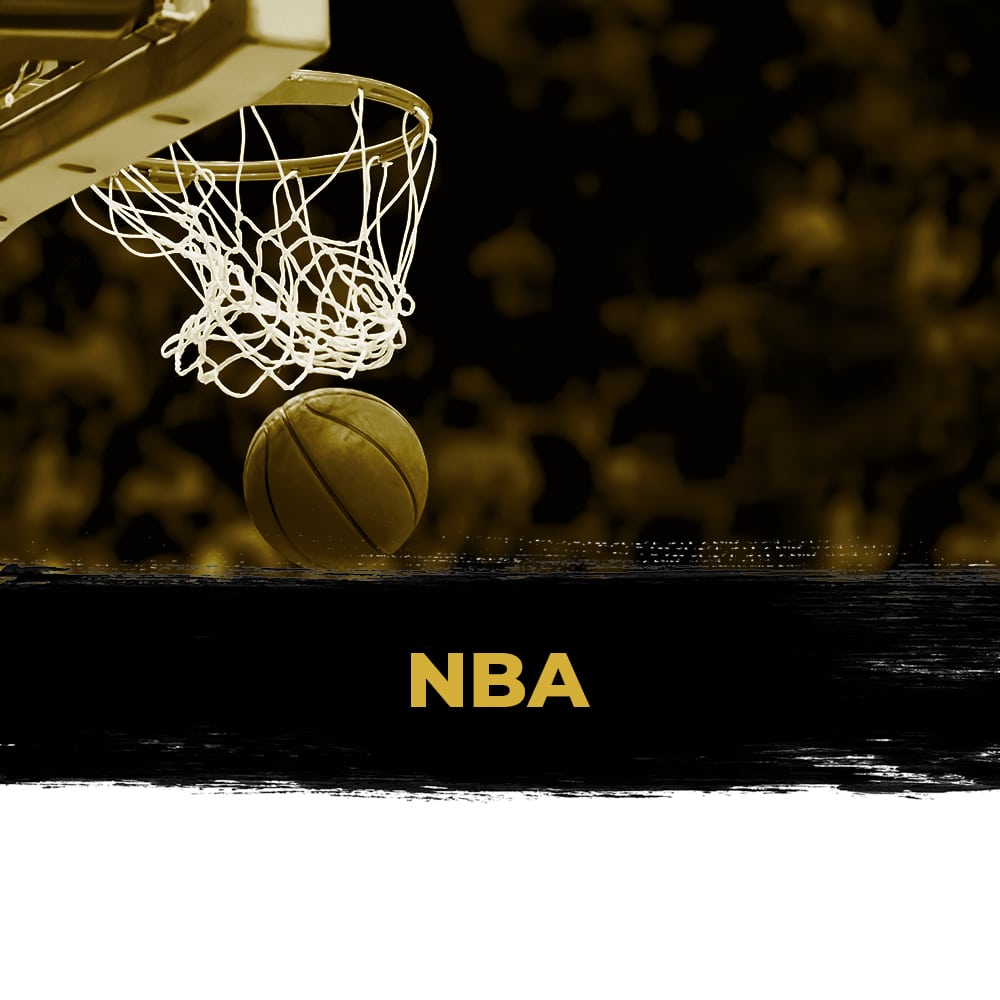 While MLB is in full swing and basketball has wound down, NBA junkies get one last night at a shot for a major prize. While it is unlikely that anyone will be crowned a millionaire tonight, tying for first place is worth something as well.
Keep in mind that while these picks are all likely going to steer you in the right direction, most people are going to be moving in this direction and if you want to win a million on your own, you need some really bold strategies to pay off. Unfortunately, those are often impossible to predict and usually stem from a big name getting in foul trouble and a sub 2,000$ punt running into more minutes at low ownership.
Targeting a player like this is -EV in cash games, but can help you differentiate from the herd.
Another strategy is going with a low owned player as your captain and leaving cap room. This allows you to be completely differentiated from most of the field and if someone like Marc Gasol has a big game and you leave money on the table, things could pan out.
However, again, for cash games this is not the way to do it.
In this article, I will be focusing on players I like for both formats, but keep in mind that if you want maximum upside, you should use these plays and build some teams with extra cap room to give yourself a real shot at a life changing score.
Injury Notes:
Kevin Durant remains out for this game
OG Anunoby could return from his appendectomy. He has not played a single minute in these playoffs, but he is also $1,000 and if we get word that he will be in the rotation, he could be worth it as a super punt. This play comes with obvious risk.
DeMarcus Cousins is questionable to play and all indications are that he is healthy, but the Warriors seem hesitant to ease their big man back into the fold in the middle of the NBA Finals. It sounds like if Boogie plays, his minutes might not be excessive here. He is a great play per minute, but with Marc Gasol guarding him, two months of rust and Drake likely in his ear, I can see a lot of ways that Cousins has a tough one tonight.
The Starting Five:
Danny Green:
Danny Green has been really frustrating to roster all throughout the playoffs. Nick Nurse was out of options with the struggling wing and had to shorten his leash and play Norman Powell and Fred VanVleet instead of Green down the stretch in that Milwaukee series. While some might be inclined to fade Green because of his recent play, I do believe this is a much better matchup for Danny.
The best way to beat the Bucks is by using athletic players who can penetrate to the basket and force Mike Budenholzer's collapsing defense to send help and lead to an eventual open three pointer. While Green is a great three point shooter, he shot just 17 percent in that series and was not a threat to put the ball on the floor. He was also not needed defensively in this series, as his usual covers were not good fits for him. Therefore, there was really not much of a need for him, especially with VanVleet and Powell making major impacts during the turnaround of that series.
Skip ahead to Golden State and I have reason to believe that Green will start this series with a similar leash as he did in the first two rounds. While I do believe he is still a threat to lose minutes, he is far too good of a shooter to be struggling this much and someone who shot 45 percent in the regular season from the perimeter can safely be labelled as "due" to connect on some shots. Green was vital on shutting down Stephen Curry (19 DraftKings points) in their first meeting, and was actually given a lot of touches in the post, where Curry had absolutely no answer.
While Green does not look like the same player that he did, sometimes as a basketball player poor shooting can impact an overall game. I am of the belief that Green just needs to see a shot go in and he can go back to his usual three and D self. He is far too cheap and just needs to have an average output game from the regular season to pay off his insulting salary.
Klay Thompson:
This is undoubtedly a tough series for Thompson and while the Raptors defense is going to be great at forcing the ball into other people's hands, Klay is simply way too cheap for a guy who has taken 20 shots or more in every single game since Kevin Durant went down with an injury. This matchup definitely scares me as I believe Toronto forces Draymond and Iguodala to beat them, but at the same time, this is Golden State we are talking about and they will find a way to get Steph and Klay as many shots as possible with a sophisticated offence that involves those two running around as many screens as possible to get open looks. While Thompson's floor is much lower than Steph's as he scoring dependent, it is hard to ignore his upside for his price here despite the very difficult matchup.
Despite the difficult matchup, it is hard to envision Thompson shooting as poorly as he did against the Blazers, where he shot 41 percent or worse in all four games despite the team's sweep. He won't shoot any worse than that and he is a guy who can catch fire at any instant. For his price, I will live with his downside and realize that we are getting a low owned guy who will be the primary option on offense for large portions of this game.
Marc Gasol:
There is a widespread narrative that this is a series that Marc Gasol will be phased out. People are citing the fact that you cannot go big against the Warriors, and the Raptors should be focused on playing Serge Ibaka. This is not an idea I get behind, nor support. Gasol has intangibles you cannot teach and his defensive presence under the rim will be invaluable for the Raptors likely trapping defence.
The Warriors love to run actions off a trap to get Draymond Green in the high post and this creates two on ones down low with Green and either Boogie Cousins or Kevon Looney. In these scenarios you need someone like Gasol who can read an offense and make high IQ plays to force the Warriors into the shots that the Raptors want.
His presence should keep him on the court, but also if Cousins returns tonight, that means that we could see mostly big ball with either Boogie or Looney playing at the five.
Gasol is not the scorer he used to be, but he can still hurt opponnets from three, rack up blocks and steals, and he has been a guy who has had a few big games during these playoffs. With the Warriors possibly trapping Kawhi Leonard like they did to Damian Lillard and James Harden, I expect the Raptors big man to have the ball in his hands in the high post with space and I expect him to likely rack up secondary stats and have a few extra looks.
Kevon Looney:
Kevon Looney is far from a sexy name, but he is someone that could slip under the radar if DeMarcus Cousins plays. Steve Kerr indicated that Cousins is "pain free" and if this were the regular season, he would be playing. These are all major red flags for Boogie's prospects for success in this game. It is a sign that even if he plays, he might just slide into a glorified Andrew Bogut/Jordan Bell role where he is playing 15-18 minutes against a really tough one on one defender. Marc Gasol has shut down Embiid and Vucevic already in these playoffs, and while you might be asking why I want to take a center against Gasol in that case, the answer is because those two were primary options, while Looney is a guy the Raptors won't mind beating them. Looney is a hustle player who thrives under the rim on both ends. He is a good rebounder and a solid secondary stats player, which has led to him being near one fantasy point per minute.
Most will expect Looney's minutes to drop in this game, but I expect the Warriors to lean on him just like they did against Portland at least early on in this series until Cousins is at full strength.
Based on Kerr's comments about Cousins, I expect Looney's minutes to remain around the same, while his ownership will likely drop with Cousins likely joining the starting lineup.
Obviously if Cousins doesn't play, Looney gets a bigger boost as his minutes are a guarantee, but for now I trust that we will so 25 minutes of Looney generating around a fantasy point for each minute he is on the court.
MVP: Kawhi Leonard
Kawhi's game is on another level right now. He is getting better every single round and with Andre Iguodala, Draymond Green and Klay Thompson on the floor, I can see Kawhi getting trapped some, but also getting the ability to take tough contested shots by these good defenders. I personally think he is unstoppable, and he is playing out of his mind right now from a real life and fantasy perspective. Leonard is hitting his salary threshold and he is doing so despite being the worst three point shooter in the playoffs since May 7th. Of course, Skip Bayless is the one that pointed that out.
What that means is that Leonard is actually able to do even more than he already is right now. "Right now" entails basically a guarantee at 50 DK points minimum in a close game.
Also, keep in mind that Leonard was banged up against the Bucks and he earned himself a nice, long rest before the finals, which could help his explosiveness and his legs on his three point shooting.
The Raptors are favorites to win game one, and Leonard is going to lead the charge if that is the case.
Stephen Curry had his worst game of the season against Kyle Lowry, Danny Green and the Toronto Raptors, so I will use that as a secondary tiebreaker, but he is obviously also in play with Kevin Durant out of the picture.
Other Plays to consider: Kyle Lowry, Andre Iguodala, Pascal Siakam
Punts to consider for differentiation: OG Anunoby (If he plays), Quinn Cook, Alfonzo McKinnie
I am a 24 year old Canadian DFS player who has been playing since my 18th birthday. I am the 80th ranked NBA DFS player while playing exclusively on DraftKings. My best DFS sport is definitely basketball, but not just NBA. Euroleague is where I specialize, while WNBA is also a profitable sport for me. I do NHL, NFL and PGA as well, and have been an NHL and MLB writer in the past for Rotogrinders.