9/5 DFS Hitting Picks and Stacks: Sporting Sox and Dinger Locks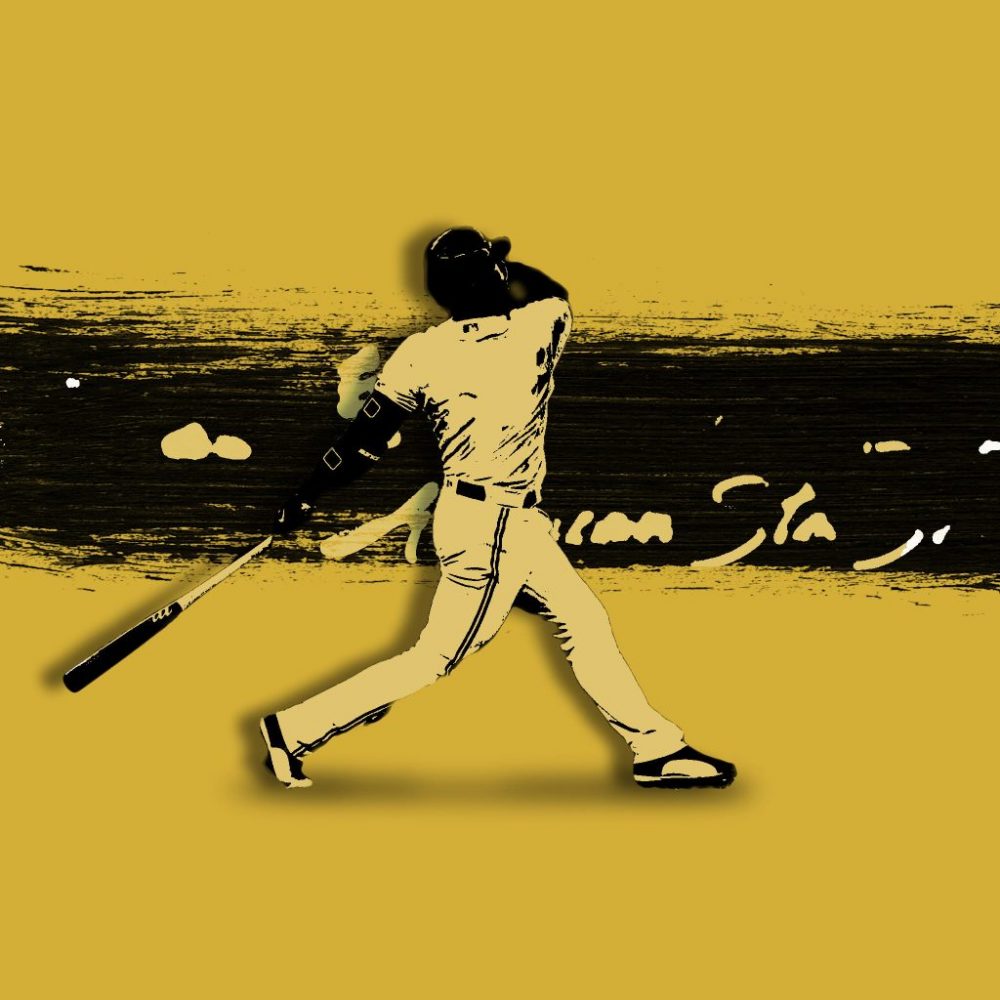 On our Thursday 9/5 DFS 7:05 main slate, there are seven ballgames – with one that stands out as a good single-game stack with a couple one-offs (a hot-hitting Cub and some RHBs on the lefty-mashing Houston buzzsaw). Are we ready to, once again, embrace the variance and win some green? You bet we are – and there's enough pitching value to fade the top arms and build a lineup with serious studs.
Sign up NOW for WIN DAILY Premium Gold right here! Projections, weather reports, wagering info, 24/7 expert chats and more!
9/5 DFS Hitting Stacks of the Day
Boston Red Sox vs. Martin Perez
Most of this stack's full-bodied components will be discussed hitter by hitter in greater detail below, but this is my top stack of the slate and I'll have plenty of exposure to this game in general. The usual suspects apply. The Red Sox are slashing a robust .285/.355/.506 at home this season and there's nobody I'd be careful to avoid.
Minnesota Twins at Nathan Eovaldi
The Twins have a little tougher matchup as they are underdogs in Fenway Park, but they'd slashed .319/.384/.584 as a team over the past 7 days heading into last night's tough matchup vs. Eduardo Rodriguez (which resulted in a 6-2 loss). Look for the Twins to rebound in a big way against a hittable Eovaldi (6.23 ERA, 5.62 FIP). I like the outfielders (though Max Kepler was removed from last night's game with upper chest soreness) and the slugging infielders (Jorge Polanco, Miguel Sano, C.J. Cron, Luis Arraez).
Houston Astros vs. Marco Gonzales
Jose Altuve, Alex Bregman and Yuri Gurriel make up the core of this stack, with Michael Brantley and/or Yordan Alvarez rounding it out on FD/DK. But if you've only got room for hitters like Aledmys Diaz, Abraham Toro and cheap catching option Robinson Chirinos, there's still plenty of reason to get excited. The Astros has demolished LHPs this season to the tune of a 133 wRC+ and have great number sat home (.217 team ISO with just an 18.8% K rate – the second lowest in the league).
9/5 DFS Hitting Stacks to Consider
Chicago Cubs at Chase Anderson (Reverse splits pitcher and an implied total near 5 runs)
Baltimore Orioles vs. Kolby Allard (high-risk/value/contrarian)
Tampa Rays vs. Trent Thornton (high-risk/value/contrarian)
9/5 DFS Hitting Catcher
Jason Castro, MIN at BOS UPDATE: Castro is not in the starting lineup
PIVOT: Robinson Chirinos, HOU vs. SEA
DK ($3,400)   FD ($3,000)
With Castro starting this game out on the bench, I'm pivoting to Chirinos. He's about the same price and offers similar upside in this matchup. Chirinos sports a .444 xwOBA in 174 ABs (217 plate appearances) vs. LHPs over the past couple of seasons.
9/5 DFS Hitting First Baseman
Yuri Gurriel, HOU vs. SEA
DK ($4,300) FD ($3,600)
Gurriel has cooled off a little bit since his insane July (.408/.437/.847 in 24 games), but not much, as he posted a .344/.423/.677 slash in August. He's actually a little better against RHPs but maintains a .237 ISO vs. lefties, so he's maybe a tad contrarian if you're mini-stacking stacking Astros along with Boston bats. The .298 home ISO and 148 home wRC+ make him an attractive option.
9/5 DFS Hitting Second Baseman
Jose Altuve, HOU vs. SEA
DK ($4,500) FD ($4,300)
Altuve (.302/.369/.599 with 14 HR at home this season) is underpriced on DK and the Astros have the second highest implied total (about 6 runs) on the evening slate. The diminutive slugger has been in a bit of a funk with no XBH on the five-game road trip, but a return to friendlier confines could be just what he needs. It's hard to find better implied value at this position, so why look past the five-and-a-half footer if we're putting our best foot forward?
9/5 DFS Hitting Third Baseman
Rafael Devers, BOS vs. MIN
DK ($5,300) FD ($4,100)
Lefty on lefty for Devers hasn't bothered me since he took Aroldis Chapman deep as a youngster for the Sox, and he'll be an overlooked part of the Boston stack and low-owned because of it. He's completely avoidable if you're not stacking this team, but I love going with Devers at 3B because he's always in the thick of this offense and his production this season (.320/.369/.579 slash with 29 HR and 107 RBI) shows it.
9/5 DFS Hitting Shortstop
Xander Bogaerts, BOS vs. MIN
DK ($5,300) FD ($4,100)
We've had success recently with Bogaerts, and this is a great matchup for the power-hitting SS to show off his .416 xwOBA against LHPs over the past two seasons. Martin Perez isn't a bad pitcher these days, but he has still yielded a .184 ISO and .865 OPS since 2018. I've been doing well not overthinking on Xander, so that'll continue as I plug him into most of my lineups at SS. The somewhat underpriced Alex Bregman ($4,900 DK, $4,400 FD) is the obvious pivot at 3B and SS if you're not anxious play both Devers and Bogaerts.
Tired of losing money on your DFS and Sportsbook? Sign up today and become a winner while turning your passion for sports into a second stream of income!
9/5 DFS Hitting Outfielders
Mookie Betts, BOS vs. MIN
DK ($5,000) FD ($4,200)
Betts had a monster game last night and when Mookie gets hot, you continue to play him. Boston's leadoff hitter connected for a couple homers last night en route to a 4-for-5, five RBI night. He's still underpriced at $5K on DK and is a Benjamin cheaper than J.D. Martinez on FD. Since the start of 2018, Betts is sporting an xwOBA of .430 against LHPs and even if Perez gets yanked early, a righthander faces even more obscene Betts data (.468 xwOBA vs. RHPs and home xwOBA of .478).
Nicholas Castellanos, CHI at MIL
DK ($4,500) FD ($3,500)
Mr. Castellanos has taken the Windy City by storm, and he gets to travel to Milwaukee to hit in a controlled environment. The problem is that these walls cannot possibly contain him either, and he's been a revelatory offensive powerhouse since joining the Cubs in a deadline deal, slashing .346/.378/.709 with a ridiculous .362 ISO, .439 wOBA, 12 homers and 24 RBI in just 31 games. It's not just Wrigley, either: the bell-ringer has split his dingers 6/6 between home and road. Plus, he's massively underpriced facing a reverse-splits righty (Chase Anderson) on a small slate. It'll be tough to leave him out in any format.
Sam Travis, BOS vs. MIN
DK ($3,300) FD (1B $2,800)
The Sox are my favorite team and Travis is much-welcomed value to help you finish them off on FD with these four hitters I've listed, or even add in another bat on DK if you're going that route. He hits lefties well (.382 xwOBA, .200 ISO and under a 20% strikeout rate over the past two seasons). He's higher risk and may attract some ownership, but at that low, low price I'll make room to differentiate elsewhere.
Additional options:
C: Wilson Contreras ($4,200 DK, $3,100 FD), Travis d'Arnaud ($4,000 DK, $2,700 FD)
1B: Josh Bell ($4,800 DK, $4,200 FD), Garrett Cooper (value at $3,500 DK, $2,700 FD)
2B: Jonathan Schoop ($4,600 DK, $3,100 FD), Starlin Castro ($3,500 DK, $3,000 FD)
3B: Abraham Toro ($2,600 DK, $3,200 FD, Miguel Sano ($5,100 DK, $3,900 FD)
SS: Alex Bregman, Jonathan Villar ($4,700 DK, $3,400 FD) and possibly Javier Baez (thumb, DTD – $4,600 DK, $4,100)
OF: Twins galore (Max Kepler, Eddie Rosario, Nelson Cruz, Jake Cave), Trey Mancini, Anthony Santander and Ryan Braun (.475 xwOBA vs. LHPs, 415 ISO including five career HR vs. Jose Quintana)
I'm a writer from upstate NY in a cool little Hudson River town called Coxsackie. Too many interests to list, but the films of David Lynch, the books of Kurt Vonnegut, the music of Jack White and the maddening sport of golf are near the top of my list. Big into DFS, specializing in baseball, football, golf and hoops. I've written for FFToday.com, RotoExperts and Baseball America, to name a few.