9/4 DFS Hitting Picks and Stacks: A Light and Fluffy Wednesday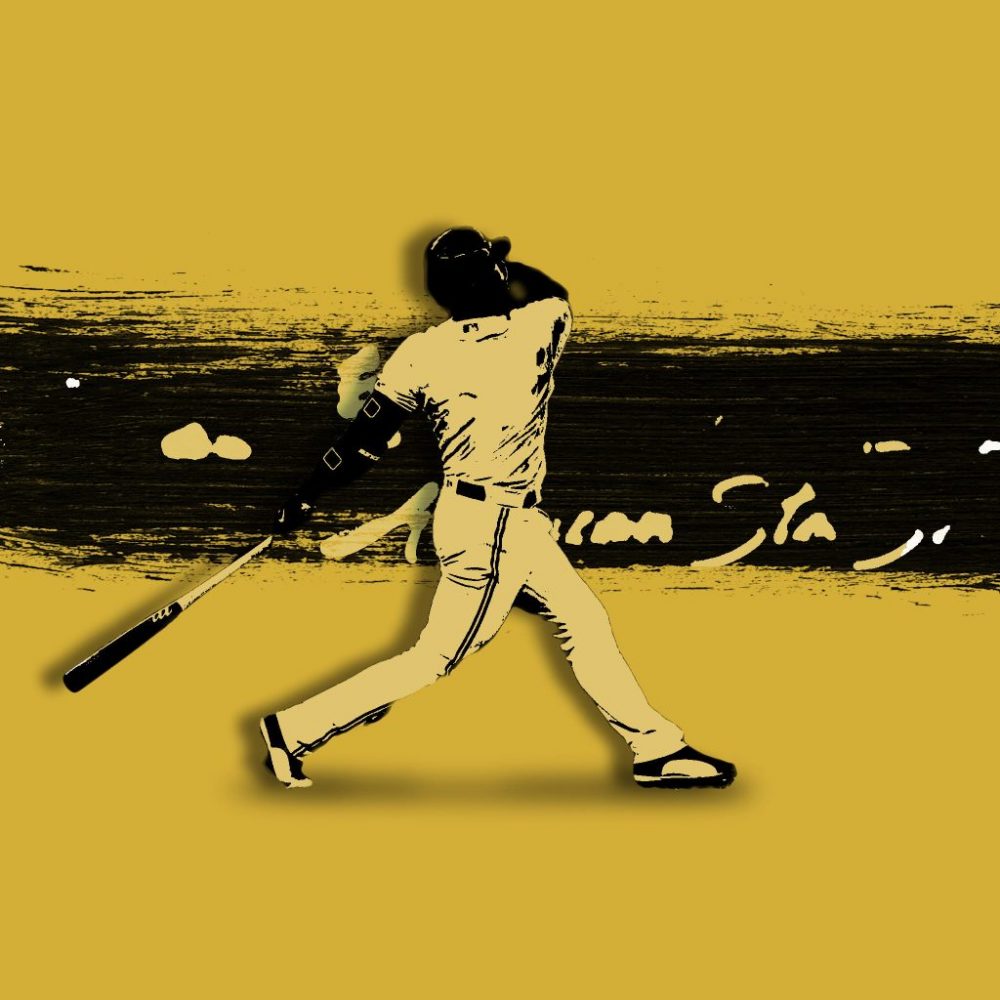 A surprisingly light Wednesday awaits, as the 9/4 DFS Hitting Picks and Stacks will focus on the eight games that comprise the main slate (five games) and the late schedule (three).
The emphasis will be on those playing the full evening slate, one that lacks elite pitching outside of Shane Bieber of the Indians and Hyun-Jin Ryu of the Dodgers.
Sign up NOW for WIN DAILY Premium Gold right here! Projections, weather reports, wagering info, 24/7 expert chats and more!
Wanna catch my DFS musings on Twitter? Follow me here!
9/4 DFS Hitting Picks – Catcher
Mitch Garver, MIN at BOS
DK ($5,600), FD ($3,400)
Garver (jaw) missed Tuesday's game, but is a likely go tonight. There's good reason why he's expense at DraftKings, as Garver has produced a 1.248 OPS over the past two weeks with three homers, eight runs scored and five RBI. Like most of (with apologies to Ole and Arn Anderson) the Minnesota Wrecking Crew, Garver has a monster Isolated Power total (.345), but he's at his most dangerous on the road, where Garver has a 1.023 OPS with 15 homers and 35 RBI. You have to also love the combination of his 47.2% fly ball rate and 46.1% hard contact rate, which is why Garver's a heck of a play.
8/30 DFS Hitting Picks – First Baseman
Rhys Hoskins, PHI at CIN
DK ($4,500), FD ($3,700)
Reds starter Trevor Bauer, he of the 8.40 ERA since arriving in Cincinnati, must face Hoskins, whose bat has come alive at just the right time for the Phillies. Hoskins hit just .161 for the month of August, but he's hammered pitchers to a 1.015 OPS over the past two weeks and opened September with a pair of homers on Labor Day. With a 17.4% walk rate, Hoskins doesn't need to go deep to touch base. Like the aforementioned Garver, Hoskins has a (very) strong fly ball rate at 51.5% to go along with a 45% hard contact rate, two very good traits to have at Great American Ball Park.
9/4 DFS Hitting Picks – Second Baseman
Whit Merrifield, KC vs. DET
DK ($4,700), FD ($3,600)
Merrifield has a homer in the three previous times he's faced Tigers hurler Edwin Jackson. While becoming less of a baserunner, Merrifield's Isolated Power (.172) took a 34-point jump from 2018 along with a sharp increase in HR/FB% (10.3%). Merrifield had three hits on Tuesday night, and stands to imagine he should be a good 9/4 DFS Hitting Picks member considering he's going against Tigers pitching.
9/4 DFS Hitting Picks – Shortstop
Kevin Newman, PIT vs. MIA
DK ($4,800), FD ($3,600)
The leg tightness that has kept Newman's blistering bat on the bench the past two games should be a thing of the past. Newman has five multi-hit games in his last seven starts and was hitting .588/.611/1.176 (1.787 OPS) with three homers over the past week. Where the power he didn't display in the minors came from is beyond me, but Newman's 60.9% medium contact rate from last season graduated to 51.1% due in part to an increased 27.8% hard contact rate. Aristides Aquino he's not, but you'll take Newman picking up where he left off.
9/4 DFS Hitting Picks – Third Baseman
Yoan Moncada, CWS at CLE
DK ($4,100), FD ($2,900)
No matter how good a pitcher is, there's always a batter who has his number. In what feels like a 2019 edition of Major League II, Moncada is Jack Parkman to Biber's Ricky Vaughn, having recorded five hits in nine career at-bats against the Indians ace with a pair of solo homers and a 1.933 OPS. Perhaps this is what Moncada needs. After all, he's hitting .182 over the past two weeks, but five of those eight hits are for extra bases (three doubles, two homers). For those of the risky nature, this matchup is sneaky good.
9/4 DFS Hitting Picks – Outfielder
Jorge Soler, KC vs. DET
DK ($4,700), FD ($3,800)
Hmmm…a Royals stack (later)? Soler OWNS Detroit to the point where he could run for mayor in the D. Soler has gone .444/.500/1.000 (1.500 OPS) with nine homers among the 17 extra base hits he's racked up against the Tigers. Oh, yeah: he's scored 28 runs and driven 25. It's at this point where I don't have to give you hard contact rate percentage or fly ball frequency. Of the 9/4 DFS Hitting Picks, Soler is the one bat you must have in your lineup.
9/4 DFS Hitting Picks – Outfielder
Eloy Jimenez, CWS at CLE
DK ($3,600), FD ($2,500)
That picturesque stroke is starting to gain traction, evidenced by a .414 batting average and 1.088 OPS over the past week. Jimenez has a pair of homers in the same span, and why the lack of plate discipline continues to disappoint, the 36.9% hard contact rate continues to rise and offer reason for a strong September. Oddly enough, he's done well against Cleveland this season, hitting .375/.394/.656 with a pair of dingers among his 12 hits. He's a cheap play that's worth adding to the lineup. Few will be bold to take him against Shane Bieber, but I would.
9/4 DFS Hitting Picks – Outfielder
Aristides Aquino, CIN vs. PHI
DK ($5,200), FD ($4,300)
For all of his historic power display, the most impressive thing about Aquino has been his patience at the plate. Over the past two weeks, Aquino has a .361 OBP. His 7.1% walk rate is a sign that he's realizing he doesn't have to chase everything while waiting for the right pitch to wallop into the nether reaches of Great American Ball Park. Aquino is still doing damage despite the fact his hard contact rate has dipped to 36.5%. That's cool, since his HR/BB% remains a devastating 37.5%. He's becoming an advanced enough hitter to where it's OK to slot him in the lineup, even against Aaron Nola.
9/4 DFS Hitting Stacks
9/4 Hitting Stack of the Day: Kansas City Royals: Both Merrifield and Soler have gone deep against Jackson. Hunter Dozier ($4,600 DK) has a homer and four RBI in his last three games. Aldalberto Mondesi ($3,700 FD) has four hits and three runs in his first two games off an extended DL stop. Crazy as it sounds, loading up on Royals could lead to the long green.
9/4 Hitting Stack Runner-Up: Philadelphia Phillies: Start with Hoskins and consider adding Bryce Harper ($5,300 DK), who has seven runs scored and seven RBI to go along with a pair of homers over the past week. J.T. Realmuto ($3,600) is a solid play, and Corey Dickerson ($4,700) has the edge in a lefty-righty matchup against the slumping Trevor Bauer.
8/30 Hitting Stack to Consider: New York Yankees: The Yankees are playing in an early slate, but if you're playing a full slate, keep in mind that it's Rangers ace Lance Lynn on the mound. Lynn is more effective outside of Texas with a 111-27 K:BB rate in 88 innings on the road. The Yankees options are familiar, but this has Buyer Beware written all over it.
Sign up and get started with WinDailySports! We have your sport and the experts to help make you money. Why lose another buck when you can win TODAY!
Brandon C. Williams has covered Fantasy Sports since 2013 when he was selected as a finalist for the FSWA Newcomer of the Year. He is an award-winning writer/editor who has been in sports media for 30 years, having worked with likes of the Houston Chronicle, Fox Sports Net, CBSSports.com, Rivals.com and RotoExperts.com. Brandon is a Fantasy Content writer for the Canadian Football League and will begin his second season as a Fantasy Football Columnist for the Associated Press.