8/30 DFS Hitting Picks and Stacks: Bombs Over the Bronx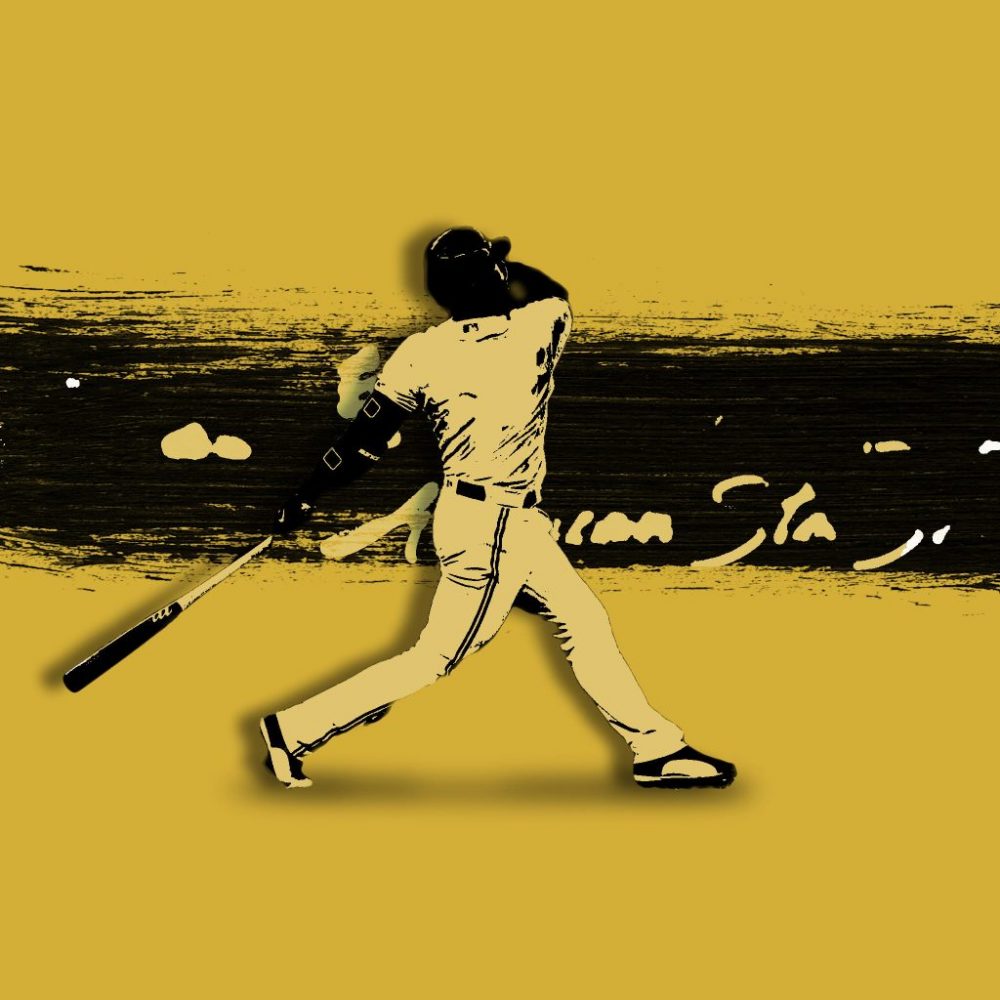 For the record, I go into Texas high school football mode tonight, but since Friday Night Lights doesn't make me (or you) copious amounts of the long green, then the 8/30 DFS Hitting Picks is a nice consolation.
All but one game is played in the lights and there's plenty of nifty stack plays awaiting.
Sign up NOW for WIN DAILY Premium Gold right here! Projections, weather reports, wagering info, 24/7 expert chats and more!
Wanna catch my DFS musings on Twitter? Follow me here!
8/30 DFS Hitting Picks – Catcher 
Jorge Alfaro, MIA at WAS
DK ($3,700), FD ($2,700) 
Sometime in the past week, Alfaro tapped into his inner Joe Mauer, circa 2009. As a result, he's ripped off five straight multi-hit games and has averaged better than 27 FanDuel points in that span. Alfaro homered in three straight games this week, helping to elevate his HR/BB% to 28% along with a fast-rising 43.8% line drive rate.
With an OPS over 1.100 over the past two weeks, I think Alfaro continues his hitting tear on the road against Nats hurler Anibal Sanchez, who has pitched well of late but has struggled when his line drive rate (24%) looks a lot less like his 2018 total (18%).
8/30 DFS Hitting Picks – First Baseman
Mark Canha, OAK at NYY
DK ($5,300), FD ($3,400) 
This won't be the last time this game is mentioned. Canha has been a bargain banger, recording hits in 10 of his last 11 with four homers and 12 RBI. He's been a blessing for FanDuel users, having recorded four games of at least 24.70 points during the same span. Canha walks at a 13.3% rate, somewhat understandable considering the amount of lumber in the A's offense. His .271 Isolated Power is almost even with his .277 batting average.
A weekend at Yankee Stadium awaits Canha, who has a 23.2% HR/FB% and 42.7% fly ball rate and faces CC Sabathia. The Yankees starter has allowed right-handed hitters to tag him for 19 homers and a .287/.343/.543 (.892 OPS). Indeed, a solid 8/28 DFS Hitting and Stacks play.
8/30 DFS Hitting Picks – Second Baseman
Jose Altuve, HOU at TOR
DK ($5,100), FD ($4,200) 
In 161 fewer at-bats from last season, Altuve has already equaled his career-best with 24 homers. That number could be eclipsed tonight as Altuve and the Astros head up north for a weekend set against the Blue Jays. His Isolated Power (.251) is .116 better than last year as he's exchanged a career-high 39.4% hard contact rate and a slight bump in fly ball rate (30.7%) while watching his line drive rate dip to 18.3%.
What's insane is that Altuve went .321/.384/.634 (1.018 OPS) with eight homers, 19 RBI and 32 runs scored this month and may not have been the best player in his lineup. Ponder that one for a second.
8/30 DFS Hitting Picks – Shortstop
Francisco Lindor, CLE at TB
DK ($4,800), FD ($4,500) 
Lindor launched his fourth homer in his last six games during Thursday's win over the Tigers and remains worth the price to add to any 8/30 DFS Hitting Picks lineup. He's put up at least 15.50 FanDuel points in five of his last six games and has produced an OPS over 1.200 in the past week.
If you look at his hard contact rate, you'll see it's increased with each passing season, going from 25.5% in his rookie season in 2015 to his current 43.7%. While his Isolated Power has dipped to "just" .231, Lindor's second half run has been fueled by an increased BABIP that has gone from .279 in 2018 to .313 this season.
8/30 DFS Hitting Picks – Third Baseman
Nolan Arenado, COL vs. PIT
DK ($5,700), FD ($4,700) 
Including Thursday night's effort against the Pirates, six of Arenado's last 13 hits have been of the extra base persuasion, making him platinum-locked as a 8/30 DFS Hitting Picks member. When is it a bad thing to see a hitter of Arenado's caliber delivering a 44.1% fly ball rate in Coors Field, where he also has an OPS over 1.000? I'll wait.
Even with a slight dip in hard contact rate (41.6% compared to last season's 42.9%) and HR/FB% (17.8%, 20.7% in 2018), Arenado at home against a pitcher (Dario Agrazal) who has a 1.84 HR/9 rate and 43.2% fly ball rate is money.
8/30 DFS Hitting Picks – Outfielder
Aaron Judge, NYY vs. OAK
DK ($5,300), FD ($4,500) 
A week ago, Judge had just two homers in the month of August to go along with an OPS that barely hovered over .700. Five homers and 1.485 OPS later, Judge comes into tonight's game with a .921 OPS this month with 15 of his 28 hits going for extra bases. The recent tear has pushed Judge's Isolated Power to .236, putting him on par with last year's .249. He's dirty after dark, as Judge sports a .934 OPS in night games.
Judge is putting together a solid 29.6% line drive rate, yet isn't getting enough lift (29% fly ball rate) to justify a vicious 55.4% hard contact rate. Take him into the lineup as Judge's 1.179 OPS against lefties won't be good news for A's starter Brett Anderson, who has a lifetime 6.86 ERA against the Yankees in eight career starts.
8/30 DFS Hitting Picks – Outfielder
Sam Hillard, COL vs. PIT
DK ($4,000), FD ($2,900) 
(Yet) another rookie who has debuted swinging like a first-ballot Hall of Famer, Hillard has wallopped a pair of homers among his first three big league hits. In only eight at-bats, Hillard has given DFSers a sample of his work in Triple-A, where he hammered 35 homers.  He also stole 22 bases en route to producing a freakish 1.569 OPS.
Hilliard had a 41% fly ball rate and a 41.5% pull rate in the minors this season, traits that should allow him to thrive in Coors Field against hapless Pirates pitchers this weekend, including the aforementioned Agrazal. If he's in the lineup, Hillard is a bargain.


8/30 DFS Hitting Picks – Outfielder
Aristides Aquino, CIN at STL
DK ($4,900), FD ($4,100) 
Aquino has shook off a brief slump and has returned to mauling hurlers at a historic pace. He comes to the Gateway to the West with three homers and an 1.173 OPS in the past week, continuing a month that has seen Aquino go .330/.393/.804 (1.197 OPS). As far as first months go, Aquino has made a hell of an impression.
Aquino came into the majors with a .337 Isolated Power in Triple-A, only to destroy that mark, raising it to .474. His hard contact rate has come down to 38.9%. However, his fly ball rate is a strong 47.2% and you certainly live with his 23.4% strikeout rate. Something will give between him and Cards hurler Dakota Hudson. Bet on the Red.
8/30 DFS Hitting Stacks
8/30 Hitting Stack of the Day: New York Yankees: Build with Judge as the foundation and add Gleyber Torres ($4,900 DK) and Gary Sanchez ($4,700 DK). Attempting to go all-in toward a hard out Yankees stack will cost you when it comes to pitching, so look after Luke Voit ($5,100 DK) or D.J. LeMahieu ($5,300 DK)
8/30 Hitting Stack Runner-Up: Oakland A's: Wheel out the right-handed bats, starting with Canha, who is enough of a bargain to allow you to add Matt Chapman ($4,700 DK). Josh Phegley ($3,800 DK) has a homer and 1.182 OPS in 11 at-bats against Sabathia. Even in a lefty-lefty scenario, Matt Olson ($4,600 DK) is a good play.
8/30 Hitting Stack to Consider: Pittsburgh Pirates: Rockies starter Antonio Senzatela has a 6.80 ERA at Coors Field and allows hitters to batter him to the tune of a .310 batting average. Bryan Reynolds ($5,600 DK) is a good start, but Kevin Newman ($5,200 DK), Collin Moran ($4,600 DK), Melky Cabrera ($3,900 DK) and Josh Bell ($5,700) are strong options.
Sign up and get started with WinDailySports! We have your sport and the experts to help make you money. Why lose another buck when you can win TODAY!
Brandon C. Williams has covered Fantasy Sports since 2013 when he was selected as a finalist for the FSWA Newcomer of the Year. He is an award-winning writer/editor who has been in sports media for 30 years, having worked with likes of the Houston Chronicle, Fox Sports Net, CBSSports.com, Rivals.com and RotoExperts.com. Brandon is a Fantasy Content writer for the Canadian Football League and will begin his second season as a Fantasy Football Columnist for the Associated Press.