11/27 DFS and Betting Winners: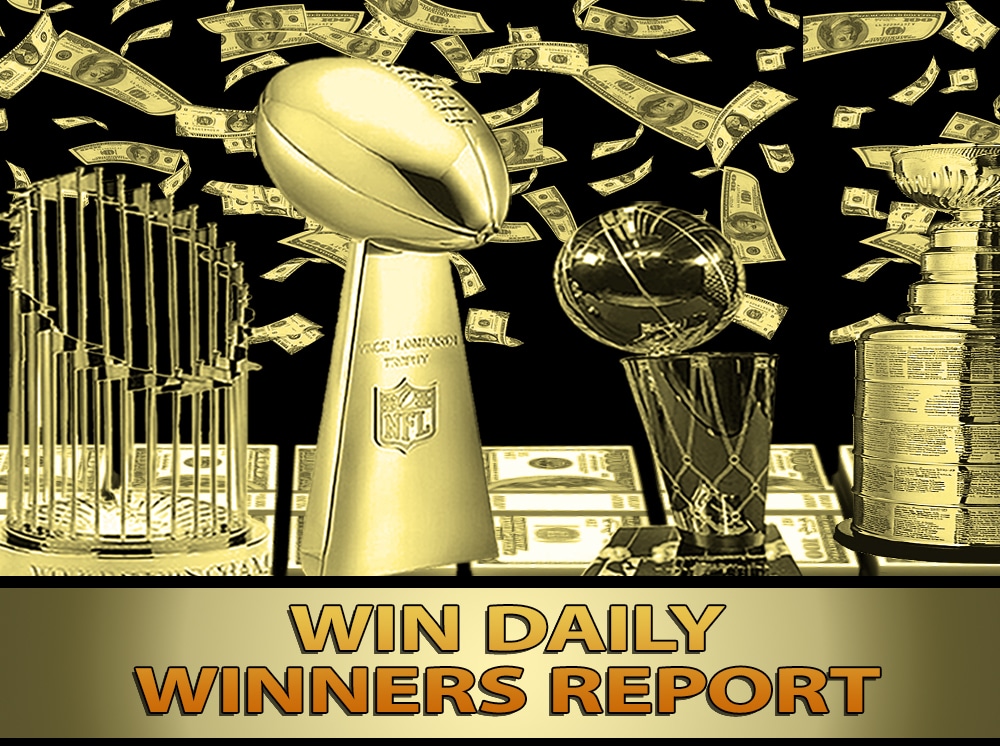 A look back at some of the best performances from the Tuesday slate plus their outlooks for the remainder of the season. All that and more on the 11/27 DFS and Betting review and look ahead.
Sign up NOW for WIN DAILY Gold right here! DFS Pro Cheat Sheets, projections, wagering info, 24/7 expert chats with our DFS Pros and more!
11/27 Win Daily DFS: Win Daily's David Jones
Even a measly two-game NBA slate couldn't stop David Jones from raking in over $4,000. David posted this screenshot in the Win Daily Discord channel and took down a $1,060 entry winner-take-all showdown. David has one of the highest winnings in the industry as he has accumulated over $230,000 since the middle of August. If you are a Premium member, you are able to chat with all our DFS experts and even more access to the rest of the Win Daily family.
11/27 Win Daily DFS Winner: Nikola Jokic

Here is a snippet from the NBA DFS Positional Breakdown article written by David Jones. As stated above, we had just a two-game NBA slate so the different lineups were extremely limited. However, going up against the Washington Wizards was Nikola Jokic and he had a solid performance. The Joker had eight points, 20 rebounds, and five assists on the night.
Outlook for the rest of the season: Jokic has different offensive performances as sometimes he has duds scoring like this. However, the ability to score 20+ points is always there. However, he grabs double-digit rebounds a game and six assists. Expect games around this performance with a little higher scoring outputs.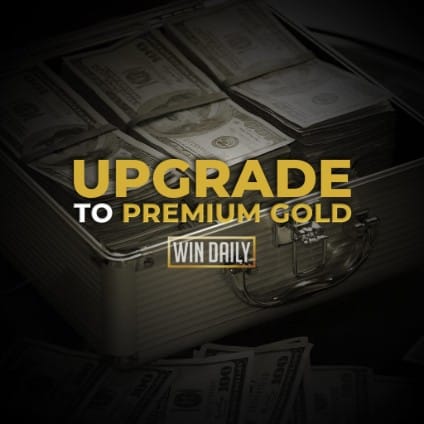 11/27 DFS Winner: Boston Bruins First Line

Here is a snippet from The Daily Hot Shot article written by Richard Masana. The Bruins dominated the Montreal Canadiens with eight total goals but each of the three Bruins listed had solid games. Pastrnak finished with a hat trick, Marchand had a goal and two assists while Krejci finished with two assists.
Outlook for the rest of the season: Both Pastrnak and Marchand are currently in the Top Five in points while Pastrnak leads the NHL in goals. Outcomes like this are always on the table and this line should average around five points a night.
DFS Winner: Gus Medina
Gus has some of the best NBA and NFL projections in the entire world with an ROI of 1000% on NFL this past weekend. If you think that's good, he boasts a 4200% ROI with the NBA projections over the past couple of days. Check out the projections in the Discord channel and take the guessing out of DFS and win some extra money.