11/26 DFS and Betting Winners: Win Daily Expert Qualifies for DFS Showdown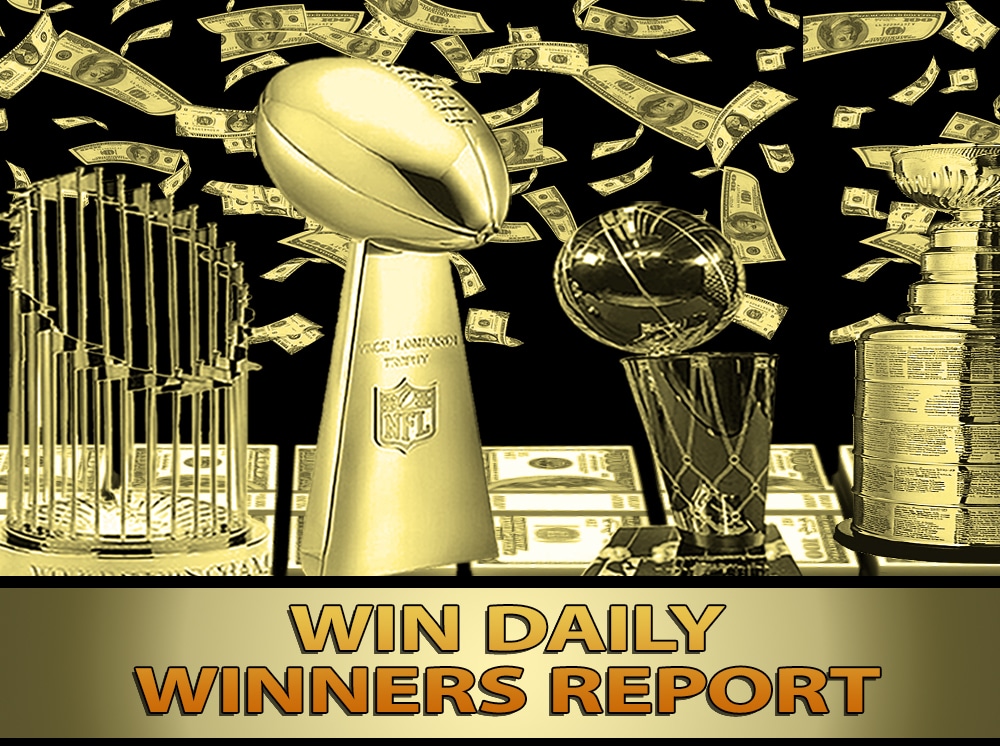 A look back at some of the best performances from the Monday slate plus their outlooks for the remainder of the season. All that and more on the 11/26 DFS and Betting review and look ahead.
Sign up NOW for WIN DAILY Gold right here! DFS Pro Cheat Sheets, projections, wagering info, 24/7 expert chats with our DFS Pros and more!
11/26 Win Daily DFS: Win Daily's David Jones
What a night for David Jones as he ended up winning $2,960.50 with some huge winnings in NBA! In addition, he qualified for the $200k NBA Showdown Showcase for Christmas Day. David is one of the best DFS players out there! If you are a Premum member of Win Daily, you would access to a myriad of rewards, including the ability to chat with all of our DFS experts! What are you waiting for and sign up to become part of the Win Daily Family.
11/26 Win Daily DFS Winner: Jarrett Allen

Here is a snippet from the NBA DFS Game Previews by Brandon C. Williams. Jarrett Allen had a monster game against the Cleveland Cavaliers as he went for 22 points, 21 rebounds, three assists, two steals and two blocks in 34 minutes. He also did not commit a single turnover during the game.
Outlook for the rest of the season: This was a season-high in rebounds and assists for Allen while he tied his career-high in steals. Allen has definitely taken a leap this season and whether it be the mentoring of DeAndre Jordan or getting his feet under him, Allen is proving to be a good decision in DFS. He's almost a lock whenever facing the Nets taken on a team with an average center in their starting lineup.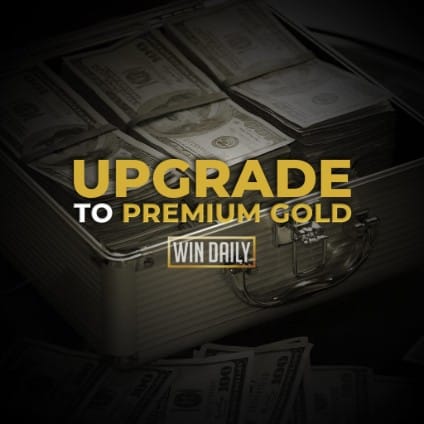 11/26 DFS Winner: Lamar Jackson

Here is a snippet of the Monday Night Showdown article written by Andrew Erickson. Admittedly, Lamar Jackson was the chalkiest of plays but Id be remissed if I didn't include his performance. Going up against the Los Angeles Rams, he went 15-of-20 for 169 yards and five touchdowns. As a runner, he had eight carries for 95 yards. Jackson has all but been announced as the NFL MVP at this point.
Outlook for the rest of the season: This was one of the most impressive performances by a quarterback in recent memory. Jackson did not throw an incompletion the entire first half. He has an 81.9 QBR on the season and looks like he should have the MVP trophy already. He will face his biggest test yet with the 49ers defense next week but it isn't anything that force him to struggle too much.
11/26 DFS Winner: Baltimore Ravens Defense
In the same snippet as above, Andrew mentioned the Ravens defense. They also had a spectacular performance in the game. They gave up 221 total yards to the Rams, including just 22 rushing yards on nine total attempts. The Ravens also came up with two interceptions on Jared Goff as well. All in all, giving up 221 yards, having two turnovers and allowing just six points total guaranteed a spot on this article.