10/30 DFS MLB: World Series Showdown and Prop Picks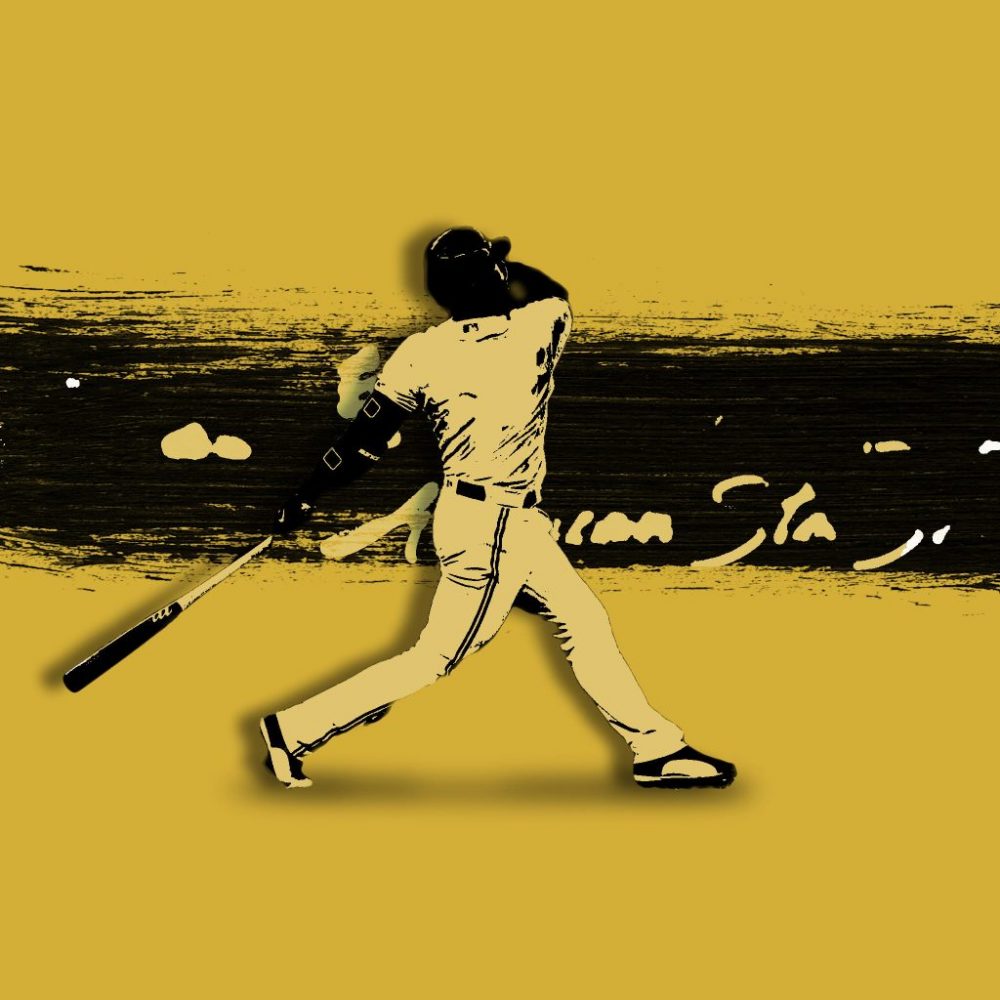 We've got a historic Game 7 of the World Series on tap, and our 10/30 DFS picks for MLB are geared to win you green in GPPs and take down cash games!
I hope you've enjoyed my MLB writeups this season, and make sure you check me out on Twitter and read my NFL and PGA musings at Win Daily Sports!
Sign up NOW for WIN DAILY Premium Gold right here! Projections, wagering info, 24/7 expert chats and more!
10/30 DFS MLB: DK Showdown (8:08 p.m. EST)
The game: World Series Game 7 – Houston Astros at Washington Nationals, 8:08 p.m. EST
The Astros are favored by a half-run and projected implied totals put them at about 4.25-4.5 runs, with the Nats around 3.75-4 runs. The last few games have eclipsed the projected total, so we can expect Game 7 to do the same. It should be an exciting finish to a fun season of MLB action!
10/30 DFS SP Strategy and Game Notes
Game 7 will feature Zack Greinke (DK $15,600/$10,400) on normal rest versus Max Scherzer (DK $16,800/$11,200), who was scratched from his Game 5 starts with debilitating back and neck spasms, got a cortisone shot and will be on the bump to start Game 7. High drama, folks.
Greinke has pitched adequately in the last two series against potent offenses, which certainly elevates those performances on a degree of difficulty level but doesn't necessarily inspire confidence for fantasy usefulness at his current price. The Nats hitters looked pretty locked in during the later innings last night, and I'm not interested in forcing either of these pitchers into my lineups today – though we could see 4-5 innings with enough Ks to warrant consideration at lower exposure.
Scherzer said he felt "good" throwing yesterday and actually loosened up in the bullpen for a spell toward the end of Game 6 – looking every bit the part and successfully selling the idea that the C-shot worked. I'll be buying a few shares in Nats-heavy builds.
In a winner-take-all Game 7 with nothing but glory and defeat the remaining destinies for tomorrow, we could see quick hooks for either pitcher if the stuff isn't there after the first several batters. These bullpens aren't as deep as some of their previous playoff counterparts, but they have a bevy of arms that could be forced into duty if something goes awry. There's some equity in fading the starters altogether and stacking bats and the right bullpen arm – which for me should be a closer since they could be expected to throw two innings in high-stakes moments.
Final thoughts about pitching:
It scares me to see Greinke's fly ball rate at 38.9 this postseason, especially with his HR/FB rate at 23.8 percent.
Scherzer will NOT want to exit this game, so expect him to challenge hitters early to keep his pitch count down, except for Alex Bregman, who he will probably walk if he can get away with it.
Patrick Corbin may pitch in this game, but his price is too oppressive for what will be limited work. I'm not going to get cute.
We haven't seen Houston closer Roberto Osuna since Game 3 five days ago, so he's somebody who we could focus on at just $4K.
Let's get to the hitters.
10/30 DFS Hitters
Jose Altuve is my favorite hitter on Houston and will be in about 90 percent of my builds. Beyond that it's Yuri Gurriel, George Springer and Michael Brantley, in that order. I wouldn't fault you for starting Bregman (who with the price drop they are just DARING you to plug in), Yordan Alvarez or one of the cheap outfielders or catchers (likely Robinson Chirinos but Martin Maldonado has dingers in him too).
For the Nats, I'm counting on the Astros quieting Soto – who should have the highest ownership among the Washington bats, and focusing on ticked-off table-setter Trea Turner, Asdrubal Cabrera and his wealth of experience facing Greinke (18-for-40 career with six walks and just three strikeouts), and another value bat or two. Again – I wouldn't say boo about the decision to build around Anthony Rendon after his late-inning blast and cold-as-ice trot around the basepaths, and Adam Eaton is very hot at the plate this series.
10/30 DFS Washington Nationals bats
Trea Turner (DK $13,200/$8,800)
Turner got blanked in Game 5, we went back to the well, and he went 2-for-5 with a double and got robbed of a third hit on one of the worst calls in World Series history, and that includes the called third strike on Victor Robles in Game 5 that was five or six inches off the plate. Turner will be out for blood in Game 7 and he can do plenty of damage without blowing the game open, so this play is still congruent with my "Houston wins" narrative.
Adam Eaton (DK $11,100/$7,400)
Eaton homered last night to tie up Game 6 at 2-2, and he's had a solid series (.333/.440/.619 with two HR and four RBI) despite going hitless in games 4 and 5. I love his spot in the order and he makes for a completely reasonable play at a fair price.
Spotlight Value: Asdrubal Cabrera (DK $9,900/$6,600)
Cabrera has loads of experience and has been awfully quiet – too quiet – this series and during his long postseason career. In 28 October games, he's hit just two homers and two doubles across 104 ABs. His price has dropped yet again, and his last hit was in Game 3. He's long overdue for a key hit in a big spot, and since I'm leaning Houston, I'll need to find some value with my Nats' exposure.
More 10/30 DFS options: Anthony Rendon (DK $14,400/$9,600), Victor Robles (DK $10,200/$6,800), Juan Soto (DK $14,100/$9,400), whoever catches at whatever price.
10/30 DFS Houston Astros bats
Jose Altuve (DK $13,800/$9,200)
Altuve is my favorite play in cash games and I'll be using him in several GPP entries. The postseason resume, the ability to hit just about any pitch thrown to him and his utility and aggressiveness on the basepaths make him the top play for the Astros, though Gurriel (power) and Springer (all-around leadoff hitter extraordinaire) are close behind.
Yuri Gurriel (DK $10,500/$7,000)
I'd include Gurriel as my spotlight value, but I wanted to move him up to make sure you see how much I like him in this game. He mashes right-handed pitching, but opposing managers do not bother to try and exploit the reverse splits by throwing lefties in to face him (because he's still a 112 wRC+ vs. LHPs in 2019 with a .242 ISO). I love him here, in this park, facing whomever is on the hill for the Nats at any point in the game. Is it to much that I ask him to hit two dingers tonight?
George Springer (DK $14,400/$9,600)
Springer has 27 DK points in two of the World Series games, and averages over 8 DK PPG in the other four – which includes and 0-for-5 blank in Game 2. He's essential in Houston builds and isn't too expensive to fit in hitter-only Showdown lineups.
Spotlight Value: Michael Brantley ($10,800/$7,200)
Brantley is still too cheap and I have a soft spot for his dad Mickey, who is from a neighboring town. But my analysis here is far from just anecdotal; Brantley was hitless in game 5 and 6 and is without a HR this series, two things that have helped to keep his price down despite his eight-hit tally in the first four games against Washington. It's hard to say if this capable contact hitter will break through with a home run tonight, but his .191 ISO in 2019 was the highest of his career, and he was a slightly better hitter at home (140 wRC+ in Minute Maid vs. 127 on the road).
More 10/30 DFS options: Alex Bregman (DK $12,600/$8,400), Carlos Correa (DK $11,400/$7,600), Josh Reddick (DK $6,000/$4,000), Robinson Chirinos ($7,500/$5,000)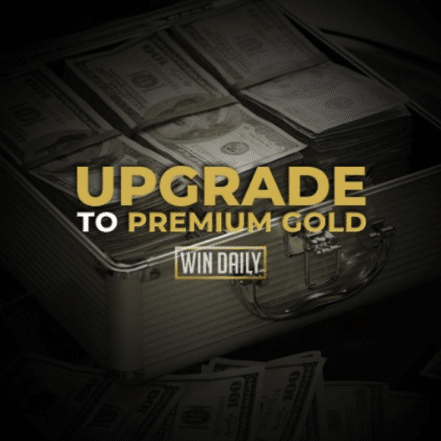 Sample DK GPP lineup #1 (Main narrative – Houston win)
CPT – J. Altuve ($13,800)
UTIL – G. Springer ($9,800)
UTIL – T, Turner ($8,800)
UTIL – Y. Gurriel ($7,000)
UTIL – A. Cabrera ($6,600)
UTIL – R. Osuna ($4,000)
Sample DK GPP lineup #2 (Balanced & low-scoring w/ Gurriel 3-R HR)
CPT – Y. Gurriel ($10,500)
UTIL – M. Scherzer ($11,200)
UTIL – Z. Greinke ($10,400)
UTIL – A. Cabrera ($6,600)
UTIL – M. Brantley ($7,200)
UTIL – R. Osuna ($4,000)
Sample DK GPP lineup #3 (Nats win a score-fest, Doolittle closes)
CPT – A. Cabrera ($9,900)
UTIL – T. Turner ($8,800)
UTIL – A. Rendon ($9,600)
UTIL – J. Altuve ($9,200)
UTIL – A. Bregman ($8,400)
UTIL – S. Doolittle ($3,800)
10/30 DFS Hitters for FD Single-game
You know the routine – no pitchers to consider so we can have some fun with the hitters!
Sample FD GPP lineup #1
MVP (2x) – Altuve ($8,500)
All-Star (1.5x) – Gurriel ($6,000)
UTIL – Turner ($7,500)
UTIL – Cabrera ($5,500)
UTIL – Brantley ($7,500)
Sample FD GPP lineup #2
MVP (2x) – Gurriel ($6,000)
All-Star (1.5x) – Altuve ($8,500)
UTIL – Springer ($9,500)
UTIL – Gomes ($4,000)
UTIL – Eaton ($6,500)
Sample FD GPP lineup #3
MVP (2x) – Turner ($7,000)
All-Star (1.5x) – Altuve ($8,500)
UTIL – Gurriel ($6,000)
UTIL – Brantley ($7,500)
UTIL – Robles ($5,500)
Monkey Knife Fight Picks of the Day – Click here to play now now and get 100 Percent Matching Bonus!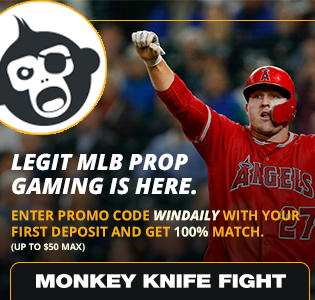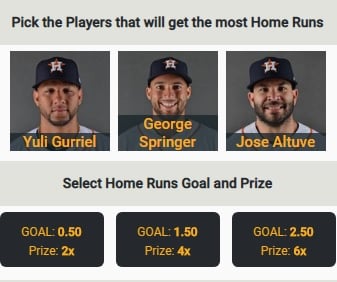 HR Challenge — Pick the Players that will get the most Home Runs
Goal: 0.50, Prize: 2x — Yuri Gurriel, George Springer, Jose Altuve
I think the Nats pitchers will avoid Alex Bregman, but one of these Houston hitters will end up hitting a bomb in Game 7. Minute Maid Park treats right-handed hitters especially well and these guys could easily punch a couple out of the yard.
I'm a writer from upstate NY in a cool little Hudson River town called Coxsackie. Too many interests to list, but the films of David Lynch, the books of Kurt Vonnegut, the music of Jack White and the maddening sport of golf are near the top of my list. Big into DFS, specializing in baseball, football, golf and hoops. I've written for FFToday.com, RotoExperts and Baseball America, to name a few.