Week One – World Cup – Soccer DFS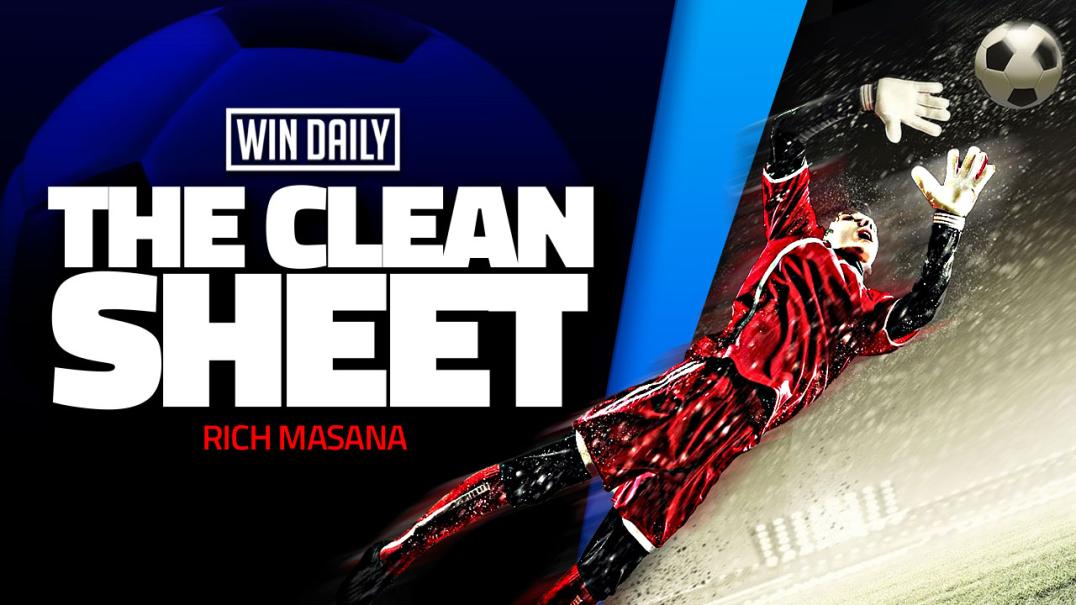 After a four-year hiatus, it is finally time for the return of the World Cup! This year's World Cup differs from every other World Cup we've ever seen as it is normally held during the summer with matches at what we would consider more standard times.
The main lock on these slates will be very early by DFS standards at 8:00 A.M. ET. Every day there will be three matches with the same starting times each following another. Similar to what we see in other competitions, lineups should be out for each team approximately an hour before the lock on each game. It is critical to pay attention and allow our lineups as much flexibility as possible.
Because the lineups may differ from match to match, it makes it incredibly difficult to accurately predict for DFS purposes. Therefore, we will do our best without actual lineups or for any slates beyond Mondays for now, any of the DraftKings or FanDuel pricing.
In addition to the very general breakdowns below, we will be providing more specific advice as lineups drop for each match in the Win Daily Discord, so stay tuned and be on your toes!
Monday 11/21 World Cup
Match Odds
England (-270) vs Iran (+950)
Senegal (+550) vs Netherlands (-180)
USA (+135) vs Wales (+210)
11/21 SOCCER DFS Breakdown
England should be the chalk of the slate for a number of reasons. They are the top team and biggest favorite on the slate and their game kicks off the slate so we have the certainty of a lineup. On the high-end, Harry Kane will be popular leading the line. Raheem Sterling and Phil Foden look like they will fill out England's front three and make great pivots off of Kane. If he were healthy, Netherlands Memphis Depay would be Kane's primary alternative in the upper price range and has a higher floor due to his role on set pieces "corner kicks, free kicks". I can't say I'm an expert on how his absence will shake up the Dutch. However, Vincent Janssen is projected to lead the Netherlands line so at $7,100 I certainly have some interest at anyone in that role at such a relatively low cost.
The next place I'm plugging players in is at the defender position as I look for some wing defenders with high floors. We will have to see how England's lineup shakes out but the likes of Kieran Trippier or Trent Alexander-Arnold if the latter draws the start, will be popular options. I feel like a traitor to my country suggesting him but Neco Williams has been a monster at the club level. As a result, William's price seems very fair at $5,800 with him in more of a midfield role. Both anticipated American wing defenders Antonee Robinson and Sergino Dest also help fill out lineups without killing the budget.
Tuesday 11/22 World Cup
Match Odds
Denmark (-270) vs Tunisia (+650)
Mexico (+190) vs Poland (+190)
France (-350) vs Australia (+1100)
11/22 SOCCER DFS Breakdown
I will generally be fading both Australia and Tunisia unless I really need the salary savings somewhere. My favorite play from this group of matches is Denmark's Christian Eriksen. He truly is the lifeblood of the Danish team, handling all set pieces and penalty kicks. From there, you can pick one of his Denmark running mates up top or turn to the French. Expect any French attackers who start to be popular with Kylian Mbappe the chalkiest and Antoine Greizmann, Kingsley Coman, and Oliver Giroud "we will have to see the price" running behind him.
Perhaps the best contrarian value can be found in the Poland/Mexico matchup. This match is a tossup odds-wise but features some prominent offensive stars on both sides, particularly that of the Polish. If building multiple lines it might be wise to take one high-end build and then weave in Poland and do the same on another with Mexico. Once again we will have to see pricing when it comes out, but I'd expect no bargains to be found anywhere in the other two matches so I will keep my eyes on this one.
Wednesday 11/23 World Cup
Match Odds
Germany (-210) vs Japan (+550)
Spain (-575) vs Costa Rica (+1500)
Belgium (-200) vs Canada (+550)
11/23 SOCCER DFS Breakdown
The only underdog I think has a shot here is Canada so unless I really need some punts, Japan and Costa Rica can be faded. I will probably want to start off with hard looks at Belgium midfielder Kevin De Bruyne and Germany midfielder Joshua Kimmich. I would prioritize the former of the two but he will undoubtedly come at a much higher cost. Both are tremendous sources of set-piece points and assists. KDB also has a little bit of goal-scoring upside as well. As far as the strikers/forwards go, I will probably be eyeing Spain assuming that the prices of guys such as Alvaro Morata, Fernan Torres, and Pablo Sarabia come in a bit cheaper than their Belgian and German counterparts. Costa Rica was a relatively strong defensive team in qualifying. However, this is a whole different ballgame and Spain is a -550 favorite.
Thursday 11/24 World Cup
Match Odds
Uruguay (-125) vs South Korea (+390)
Portugal (-275) vs Ghana (+800)
Brazil (-230) vs Serbia (+600)
11/24 SOCCER DFS Breakdown
I don't see myself having much interest in either South Korea or Ghana here but Serbia does have some solid attackers for a +600 favorite. In very large field tournaments, a mini Serbia stack might be in play for a shot at a takedown "you can probably eat some chalk with this". Portugal will likely get the highest ownership as the biggest favorite and with some heavy name recognition. However, I could see a higher-scoring affair in the late match, so I don't mind Brazil pivots in tournaments. Neymar will be popular no matter what but don't sleep on DFS machine Raphinha.
Friday 11/25 World Cup
Match Odds
Qatar (+245) vs Senegal (+120)
England (-170) vs USA (+500)
The Netherlands (-150) vs Ecuador (+450)
11/25 SOCCER DFS Breakdown
This reminds me a bit of the Monday slate in the respect that we're generally looking at England and the Netherlands again. However, I don't mind trying to get a little sneaky with Senegal. I expect all of these matches to likely be low-scoring affairs/go under totals. Ideally, Memphis Depay will be back by this match as I think this is the sort of slate you can drop him in as your starting point/anchor and take it from there.
Make sure to hop in our Expert Discord Chat for FREE! Rich will be there answering questions all day and all night! Follow Rich on Twitter @JFan303 and be sure to be on the lookout for future articles at https://windailysports.com/daily-fantasy-soccer/
Rich Masana is a real money daily fantasy player and sports bettor who plays DFS on DraftKings under the username "JetsFan303" and on FanDuel under the username "JetsFan3032". Rich has been ranked as high as in the top 3% of all DFS players according to Rotogrinders.com and has lifetime profitability across all of the applicable betting sites since legalization in Colorado in 2020. Rich does not guarantee the accuracy of all advice and reserves the right to use different players on occasion as necessary to fit roster builds. You can reach him on Twitter @JFan303 or on Discord at @RichMasana