UCL Qualifiers – Second Leg – 8/27/19 – DraftKings and FanDuel Soccer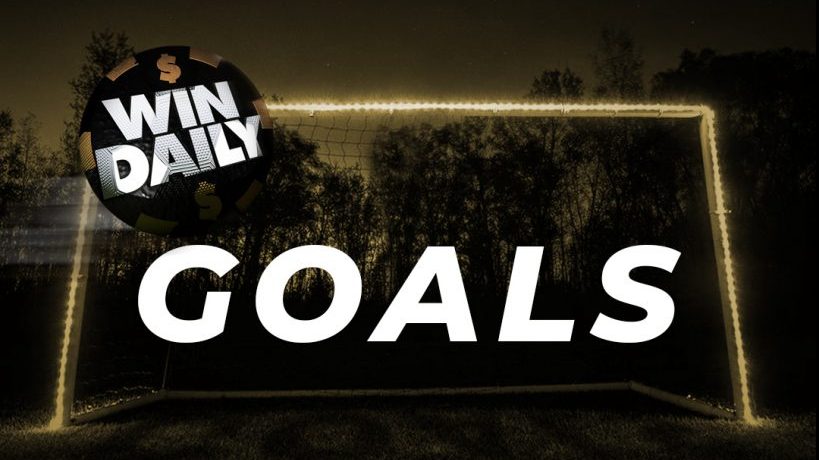 ***This article focuses on EPL and UCL daily fantasy contests run on Draftkings and FanDuel Soccer slates. Both sites have fairly different scoring formats. We consider tournament tactics, statistics, pricing, and attempt to tackle this highly variable daily fantasy format so we can gain an edge on the field at-large.
Sign up NOW for WIN DAILY Premium Gold​ right here​! Projections, weather reports, wagering info, 24/7 expert chats and more!
Things to keep in mind — 1. The most important part of DFS soccer occurs the hour or so before the games when the lineups come out. What's nice is that the more pro-active DFS player has an edge in this regard. On DraftKings be sure to save people from the later games for the utility spot if possible so you have the most flexibility possible to make changes in case that player is unexpectedly resting. Make a backup plan if possible and leave any $ necessary. Check out the actual formations on ESPN once lineups come out to ensure players are in appropriate spots.
2. Defenders – Only FanDuel's point system rewards defensive oriented players. We do not want central defenders on DraftKings if possible but rather want the defenders on the wings more involved on their offensive end. You can double check formations on ESPN when the lineups come out.
3. Make multiple lines. Scoring can be highly variant and thus rather than spend up on one big entry, create a number of small $ lines to help provide yourself some balance.
4). Check player minutes to make sure you have guys who are playing entire games and not getting subbed off mid game on a regular basis. DraftKings has players minutes listed.
Tuesday, August 27th, 2019 (3 Match UCL Slate) – 3:00 PM ET
Matches:
Olympiacos (Greece) at FC Krasnodor (Russia) – Olympiacos +250 underdog, Krasnodor +105 favorite, + 240 draw. Over 2.5 goals (-115), Under 2.5 goals (-110)
Young Boys (Switzerland) at Red Star Belgrade (Serbia) – Young Boys +155 slight favorite, Red Star Belgrade +165, +235 draw. Over 2.5 goals (-130), Under 2.5 goals (+110)
Dinamo Zagreb (Croatia) at Rosenborg (Norway) – Dinamo– 110 favorite, Rosenborg +180, +240 draw. Over 2.5 goals (-110), Under 2.5 goals (-110)
UCL Cliff Notes
Just in case you ever wanted to swim with DraftKings' soccer sharks, I will throw you a life vest and take you aboard my cruiser. These UCL qualifiers slates do not have the biggest prize pools but are great slates to perform a little research to get an edge. Six of the teams we will see advance over the next two days will be on much bigger UCL slates to come beginning in a month or so when the group stage begins.
I recommend not dropping too much bankroll on these UCL qualifier slates but even with some restraint I was able to crush the first legs last week. I have provided an image of the lineup I used last leg below at the bottom of the article as it gives us a glimpse of how ownership shook out.
Olympiacos has a 4-0 aggregate lead and will be willing to sit back on the road. Dinamo has a lesser two goal aggregate edge but probably won't be content with it. Rosenborg does not provide much of a scoring threat so a middling game should help them advance.
For DFS, my main focus is on the Young Boys/Red Star Belgrade matchup. As the Vegas odds suggest this should be the highest scoring affair. Both teams played fairly open in the first leg and I would expect that to continue. Young Boys controlled most of the major metrics at home and I expect that to level out a little on the trip to Serbia where Red Star have been dominant at home. Both teams have UCL experience from last year's group stages as Red Star even pulled off an upset of Liverpool.
UCL DraftKings Rankings
Forward
Shapi Suleymanov– FC Krasnodor – *CORE PLAY IF IN* – $4,500 – I like to pay down at forward as much as possible on DraftKings as most strikers are goal dependent and have no floor. Suleymanov did not start the first leg and did start in Krasnodor's Russian Premier League Match over the weekend. However, if he is in he will be major chalk.
Guillaume Hoarau, J. Nsame, Roger Assale – Young Boys Forwards – $8,800, $8,000, $7,800 – These guys are all somewhat goal dependent although with the pace of the game they should have floors just by attacking. Be sure to check the lineup on ESPN or elsewhere for this one before lock. I used both Nsame and Assale last time with Hoarau out. Be sure to check the formation as last time Nsame was a true number #9 alone up top which gave him a bump. I'd rank them in the order I listed but it's really a coin toss.
Mislav Orsic – Dinemo Zagreb – $8,200 – With a pretty good scoring background looking through his domestic logs, Orsic is a strong play here. I think Dinemo is simply the better team than Rosenborg.
Wanderson – FC Krasnodor – $8,100 – I am not sure using two Krasnodor forwards is anything but a tournament move. However, with a role on set pieces there is a floor and Krasnodor has every reason to up the pace and try to attack. I don't think I am considering him as a midfield play, solely at forward. We also have to see this Krasnodor lineup as it is very likely that at least one of the two listed forwards will not be in.
Midfielders
Marko Marin – Red Star Belgrade – $8,900 –*CORE PLAY* – On DraftKings I tend to load up on set piece takers in all formats. They provide us the floors we need to counter some variance. You can see by the box scores from last year's UCL group stage how consistent this player is. At home in a fast paced must win game he should provide that same floor.
Dani Olmo – Dinamo Zagreb – $7,900 – I'd reserve him for tournaments but think he will be an awesome tournament play on this slate. He didn't do much during the first leg at home. The 21 year-old Spainard is a former product of Barcelona's famous La Masia youth academy. He was named player of the year in the Croatian Top Flight last season. He has no floor but can also go off and score a couple goals.
Miralem Sulejmani– Young Boys – $7,300 – I like guys who have a monopoly on set pieces and that's just not the case here with Young Boys. It creates a situation where it lowers the set piece takers floor and these guys don't have huge scoring upside to begin with. That said I think the price is okay and he has a great matchup. If either him or Aebischer is not in and set pieces aren't a timeshare it would be a huge boost to the others value.
Mathieu Valbuena – Olympiacos – $9,600 – I absolutely hate this matchup as he has no incentive to attack and he's too expensive. However, the diminutive Valbuena is a much better player even at his advanced age than Sulejmani. He offers perhaps the second highest floor of all guys listed at midfield aside of Marin. I'd play him in a cash game and think in a tournament you're okay to fade him. He should not be as highly owned as he was last time out nor does he deserve to be. A substitution around the 70th minute would not be too shocking either.
Michael Aebischer – Young Boys – $5,600 – I had to mention him as he will likely be popular again due to a partial role on set pieces. Last time Sulejmani was out as well eliminating the set piece time share and he was $4,300. If he has a monopoly on set pieces he is certainly at minimum a cash game play. He was aided by an assist last time out as he otherwise would've busted.
Defensemen
V. Eggen Hedenstand – Red Star Belgrade -*CORE PLAY* – $5,000 – His role on set pieces allowed him to crush value last time out. He was very popular at $3,800 as you can imagine but I don't mind the extra $1,200 for the home matchup.
As far as a second defender I would just punt there. When lineups come out check to see if there are any cheap wing defenders (on the outside) as they tend to have more attacking value. I might just take the cheapest available wing defender on the slate.
Goalie
Jose Sa – Olympiacos – $4,500 – The lowest priced goalie despite his team coming off a 4-0 victory last leg. He should face plenty of shots as Krasnodor needs to score 4 goals now before the end of 90 minutes to tie. These sort of situations can lead to some stupid shots and corresponding easy saves. Should Suleymanov be in and score, it wouldn't be the end of the world.
Rich Masana is a real money daily fantasy player and sports bettor who plays DFS on DraftKings under the username "JetsFan303" and on FanDuel under the username "JetsFan3032". Rich has been ranked as high as in the top 3% of all DFS players according to Rotogrinders.com and has lifetime profitability across all of the applicable betting sites since legalization in Colorado in 2020. Rich does not guarantee the accuracy of all advice and reserves the right to use different players on occasion as necessary to fit roster builds. You can reach him on Twitter @JFan303 or on Discord at @RichMasana