NFL DFS Week 13 GPP Picks Of Destiny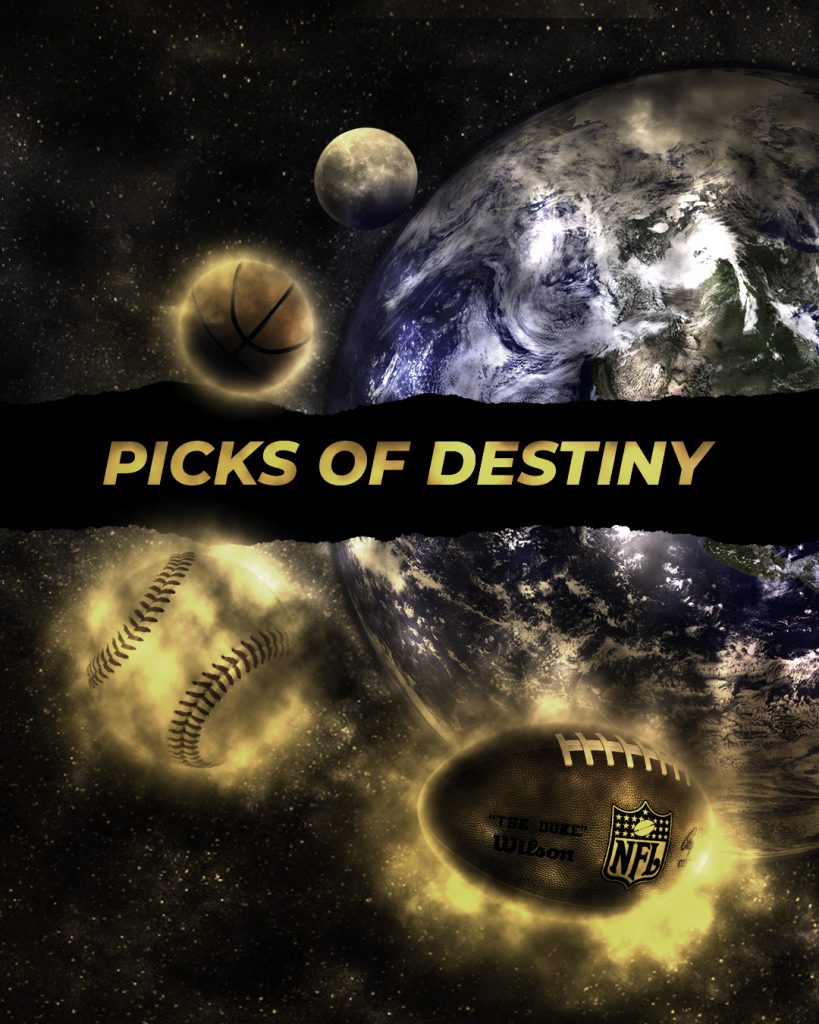 Week 13 in NFL DFS is about finding the best opportunities for guaranteed production with a high upside. Follow my stud and value GPP plays and lock in the NFL DFS Picks of Destiny.
David Jones won 100K on FanDuel! Read about it here!
David also won back-to-back GPPs!
There will be updates closer to lock. Check back Sunday morning.
Quarterbacks:
Stud Quarterback: Patrick Mahomes ($8,600 FD)
The Chiefs play the Oakland Raiders who are ranked bottom three in touchdowns allowed through the air and average catch per yard for receivers. We have been targeting Oakland all year and now we have an elite QB getting to pick apart this defense at home with all of his receiving options healthy. He is our top NFL DFS quarterback this week.
Stud Pivot: Lamar Jackson ($8,700 FD)
I will have plenty of Lamar Jackson when a lot of people are going to fade the current MVP of the league in NFL DFS this week. The matchup against the 49ers is a tough one, but I truly believe Jackson can beat any defense in the league. If we are getting Jackson at 10% ownership it is an easy play. You don't have to get too cute at QB this week. Play the top price guys or the value guy I have listed below.
Value Quarterback: Andy Dalton ($6,000 FD)
I can hardly contain my excitement to play Andy Dalton in NFL DFS this week. He returns as the starter for the Bengals and is going to make a statement. He got pulled earlier this season because the Bengals couldn't win a game, but I think this is the week they finally pull off a W. Dalton's fantasy numbers were fine before he got benched (most weeks), and now we get a severe discount on him against a middle of the road Jets pass defense. Pair him up with Boyd (or another receiver) and rest easy. He is going to exceed value this week. I will have more of him on DK where he is even more underpriced than on FanDuel.
Pivot: Sam Darnold
Running Backs
Stud RB: Christian McCaffrey ($11,000 FD)
Lock him in or quit playing NFL DFS. That's it, that's the analysis.
Stud Pivot: Josh Jacobs, Aaron Jones
Mid RB: Le'Veon Bell ($7,300 FD)
The Bengals have allowed the most yards on the ground this season in the NFL. Le'Veon Bell is a duel threat RB with a quarterback who has looked sharp the past few weeks. I would not be surprised to see the Jets trailing in this one (you read that right) and leaning on their stud back more than they have needed to the past couple of weeks. Cincinnati has allowed the the third most rushing touchdowns this season.
Pivots: Phillip Lindsay
Value RB: Ronald Jones ($6,200 FD)
Tampa goes against the Jacksonville Jaguars who have been getting dominated on the ground. Last week Derrick Henry put up 158 yards and two touchdowns on them. While Jones is no Henry, he has been playing very well in his new lead back role the past few weeks. He has five touchdowns in his last seven games and is way underpriced. The Jags are currently ranked 26th against NFL DFS running backs this year. Jones should get in the box once again this Sunday.
Punts/High Risk: Miles Sanders, LeSean McCoy, Kenyan Drake, Darrel Williams
I will update again closer to Sunday. Be sure to check back.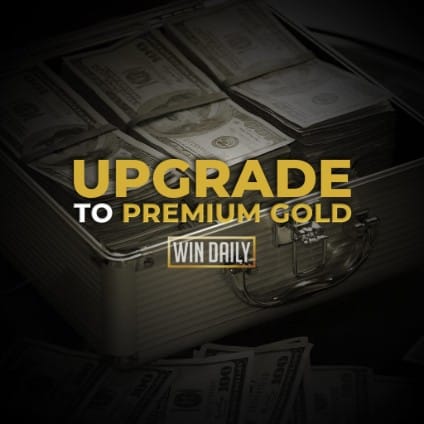 Wide Receiver
Stud WR: Tyreek Hill ($8,300 FD)
He is my favorite NFL DFS quarterback's most reliable downfield threat against a defense the Chiefs should pick apart. If Hill is on the field all four quarters he should be the highest scoring wide receiver on the slate. He has 100+ yard and multiple touchdown potential.
Stud Pivots: DaVante Adams, Cooper Kupp
Mid WR: I have three guys who I love this week in NFL DFS and will have a lot of exposure too. All three are in great spots and are the WR1 on their team and will be heavily targeted.
Tyler Boyd: He scores touchdowns at home and he got Andy Dalton back this week.
DeVante Parker: He has over 10 targets in each of the last three weeks. He gets the 27th ranked pass defense.
DJ Chark: Double digit target potential against the terrible Tampa Bay defensive backfield.
Punt Wide Receiver: Alex Erickson, Andy Isabella (Big GPP guys if you have multiple teams, don't use in cash)
Tight End
Jack Doyle ($5,000 FD)
He is underpriced and the Colts starting tight end, Eric Ebron, is done for he season. Doyle will be treated like a WR2 in this game against the Titans who rank 22nd against the TE. He has two touchdowns in his past three games. The best part about that stat is Ebron was active in all of those games and Doyle still outproduced him. A huge NFL DFS opportunity awaits Doyle this Sunday.
Tight End Pivots: Tyler Higbee (love him), Travis Kelce, Darren Waller, Hunter Henry
Defense
Panthers
Ravens
Steelers
Browns
I will tweet out when there are NFL DFS updates. Be sure to follow me @tenaciousdjones on Twitter so you don't miss out!
MONKEYKNIFEFIGHT.COM PICK – Play this Pick here and get 100 percent bonus!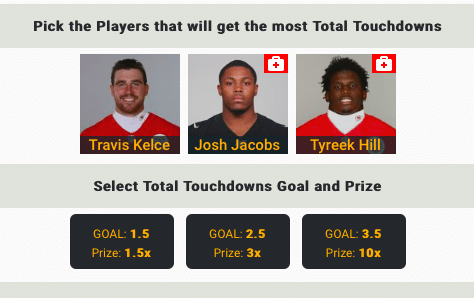 Sign up NOW for WIN DAILY Premium Gold Right Here! Projections, weather reports, wagering info, 24/7 expert chats and more!
Follow Win Daily Sports on twitter @WinDailyDFS. Please check out everything that Win Daily Sports has to offer by becoming a premium member. New articles, projection models and data are being added frequently. We can't say enough about our private Win Daily Slack Channel as it provides one on one coaching for all sports and all platforms. There are channels set up for MLB, PGA, NASCAR, WNBA, CFL, NBA, and NFL. We also have a channel dedicated to sports betting and one dedicated to Monkey Knife Fight where we provide winners to cash in on daily. We have a special promo for a limited time only to sign up for a full 12 months at only $199.99 or a monthly plan at $19.99 which are both 50% off our regular price.