The MLB DFS Hitting Picks Of Destiny For July 27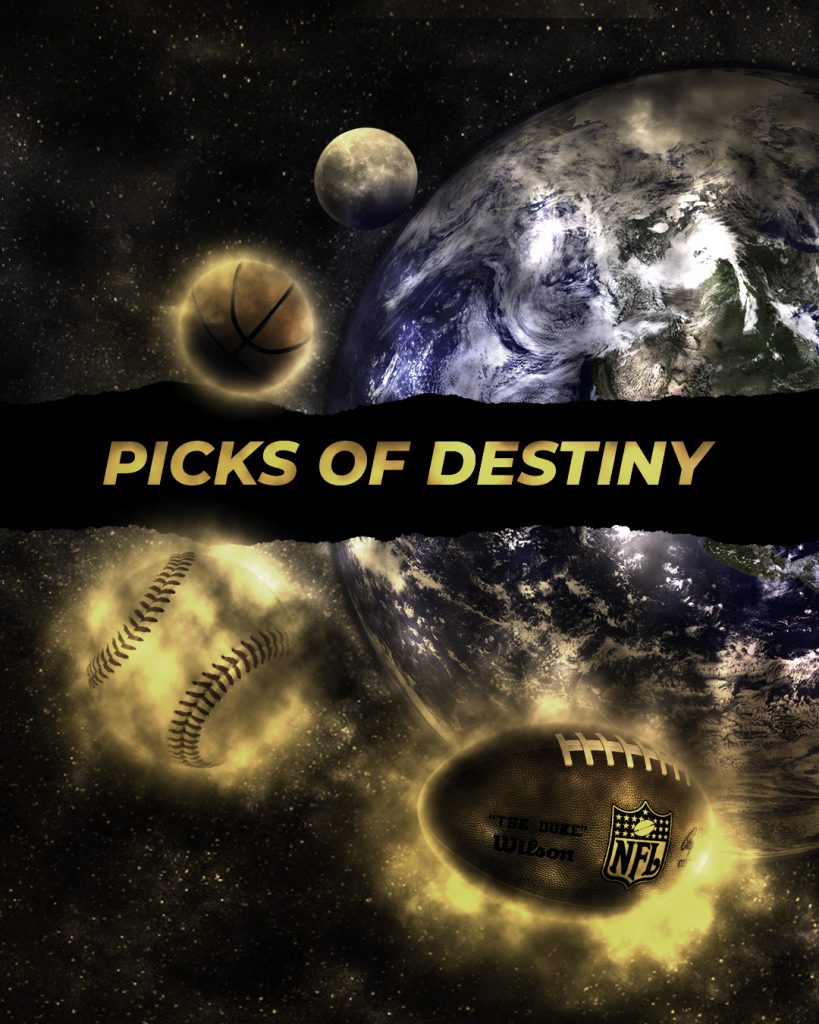 This Saturday July 27th slate is all about landing the right bats. Follow my stud and value plays and lock in the MLB DFS Picks of Destiny.
MLB DFS Bats: Twins are Cruzing
Twins. Look, I am 100% sold on the Twins today for my MLB DFS stacks. If they don't deliver, so be it. I will break down the players below. They face off against Ivan Nova, who has a 5.94 ERA and is very likely to give up multiple homers (again) today. The Twins are En Fuego right now and I will take as many as I can get.
Position Rankings and Values
Check out our Data Driven Projections for FanDuel Hitters for Premium Gold Members.
Catcher: Mitch Garver ($3,600 FD; $5,400 DK) boasts a .322 IS0 and .395 wOBA vs right handed pitchers. I am expecting the Twins to put on an absolute show and Garver should be a part of it. Ivan Nova is in for a bludgeoning tonight. In his last six games he has given up eight home runs. That is not what you want if you are the White Sox and about to face the electric Minnesota bats. The Twins may be the hottest team in MLB right now and I can not wait to attack this matchup
Catcher Value: Tyler Flowers ($2,400 FD; $3,500 DK) will face off against Zach Eflin, who has given up 16 runs combined over his last three starts. That's a lot. Flowers is hitting .237 ISO/ 369 wOBA vs Righties and will be hitting behind a Braves squad who absolutely has owned Zach Eflin.
Note: If McCann is in the lineup I would play him too. (9 homers/.204 ISO/.359 wOBA)
First Base Stud: Freddie Freeman ($4,100 FD; $5,200 DK) brings his All-Star swing to Philly today hitting .273 ISO/.425 wOBA vs right handed pitchers. As mentioned above, Zach Eflin is struggling lately and Freddie Freeman is not the one who is going to help him break out of his slump. The Braves are in a spot today where they can put up plenty of runs to get the W and keep the lineup turning over .
First Base Value Eric Hosmer ($3,000 FD; $3,900 DK) is the best of the cheap First Basemen. I don't see myself having to go this cheap at such a crucial position but wanted to recommend a punt. Opposing Pitcher Shaun Anderson struggles more with the long ball vs. Lefties than Righties. Hosmer has 13 homers off righties this season, batting .289/.462 SLG. He is worth a stab if you can to pay up.
Second Base: Jose Altuve ($4,200 FD; $4,700 DK) is finally delivering night in and night out like we have been waiting on all year. In July he is hitting .341/.505 .SLG/.841 OPS with five homers. Daniel Ponce De Leon has made significant changes this year and has not been bad on the mound, but I am siding with the elite Astros to overwhelm him here and Altuve to get his.
Second Base Jonathan Schoop ($2,900 FD; $4,100 DK) will be at the back of the lineup with plenty of opportunities to clear the bases today. In his last 14 games Schoop has only gone hitless twice. He is batting .256 vs Righties with 11 home runs. Schoop is too cheap today and helps me round out my Twins stacks.
Shortstop Stud: Francisco Lindor ($4,200; $5,300 DK) is averaging 18.98 FanDuel Points over his last eight games. He is hitting .344/.533/.897 in June. Today he leads off vs Glenn Sparkman and his 4.67 ERA. Lindor has a small sample size against Sparkman and has gotten a hit off him three times in his six at bats. Lindor has a VERY safe floor and a ton of upside.
Shortstop Mid Range: Jorge Polanco ($3,500 FD; $4,800 DK) is hitting .342/.577 SLG/.971 OPS against righties. He is too cheap on FanDuel and an easy to fit into lineups. All aboard vs Nova.
Third Base Base: Miguel Sano ($3,700, $5,100 DK) hits .264 ISO/ .337 wOBA vs righties. The whole squad should deliver in this spot vs Ivan Nova.
Third Base Value: Renato Nunez ($3,200 FD; $4,100 DK) I repeat, this guy is hitting value every night and no one ever plays him. Nunez has four homers in his last six games and hasn't put up a fantasy goose egg since July 14th. He has a safe floor with upside which is what we look for in MLB DFS. Nunez is hitting .344/.662 SLG/1.067 OPS in July. $3,200 is joke of a price on FanDuel so keep playing him.
Outfield Stud: Nelson Cruz ($4,400 FD; $5,600 DK) He can not be stopped right now and we love the Twins today. Batting .286 ISO/ .300 wOBA/ .586 SLG with 4 homers in the last two games Cruz is more locked in than maybe he has ever been. Enjoy the benefits while they last.
Honorable Mention: Eddie Rosario is also a good play with Twins stack, I just have Cruz ranked higher in the OF
Outfield MidRange: Max Kepler ($3,700 FD, $5,100 DK) is batting .278 ISO/.375wOBA and hitting cleanup for the Twins. His last six MLB DFS performances go as follows on FD, 25.7, 31.4, 0, 6, 21.7, 41.4. I like the matchup for the Twins so of course I like the guy in the four hole.
Outfield Value: Gregg Allen ($2,500 FD; $3,900 DK) has a .211 ISO and .343 wOBA vs righties this year and is finally getting some more PT. He is on a two game hitless streak, but this is the first time since May that has happened so I like him to bounce back and hit value here today. I do like targeting Sparkman so a cheap Indians OF, It makes sense with my MLB DFS builds. I am hoping for a hit, run and a stolen base from Allen today.
Honorable Mention: Tyler Naquin is another cheap Indian I would consider in the OF.
I primary used FanDuel when building optimal MLB DFS lineups.
Sign up NOW for WIN DAILY Premium Gold right here! Projections, weather reports, wagering info, 24/7 expert chats and more!
Follow Win Daily Sports on twitter @WinDailyDFS. Please check out everything that Win Daily Sports has to offer by becoming a premium member. New articles, projection models and data are being added frequently. We can't say enough about our private Win Daily Slack Channel as it provides one on one coaching for all sports and all platforms. There are channels set up for MLB, PGA, NASCAR, WNBA, CFL, NBA, and NFL. We also have a channel dedicated to sports betting and one dedicated to Monkey Knife Fight where we provide winners to cash in on daily. We have a special promo for a limited time only to sign up for a full 12 months at only $199.99 or a monthly plan at $19.99 which are both 50% off our regular price.
David Jones has been playing fantasy sports since he first discovered it in 2007 while attending the University of Alabama. He began taking DFS more seriously in 2015 when he started winning major tournaments with single entries. He has qualified for the 2018 FanDuel World Fantasy Basketball Championship, 2018 FanDuel World Fantasy Baseball Championship, 2018 DraftKings NFL Showdown Championship, 2018 Inaugural DraftKings Sports Betting National Championship and has two entries in the 2019 FanDuel World Fantasy Baseball Championship. He has taken down 1st place wins in the FanDuel Monster multiple times for 30k/25k as well as winning the Demonster on FanDuel for a hefty 50k. He also won three consecutive NFL Showdowns in 2019. David has won over $230 K since mid-August of 2019.