The MLB DFS Hitting Picks Of Destiny For July 28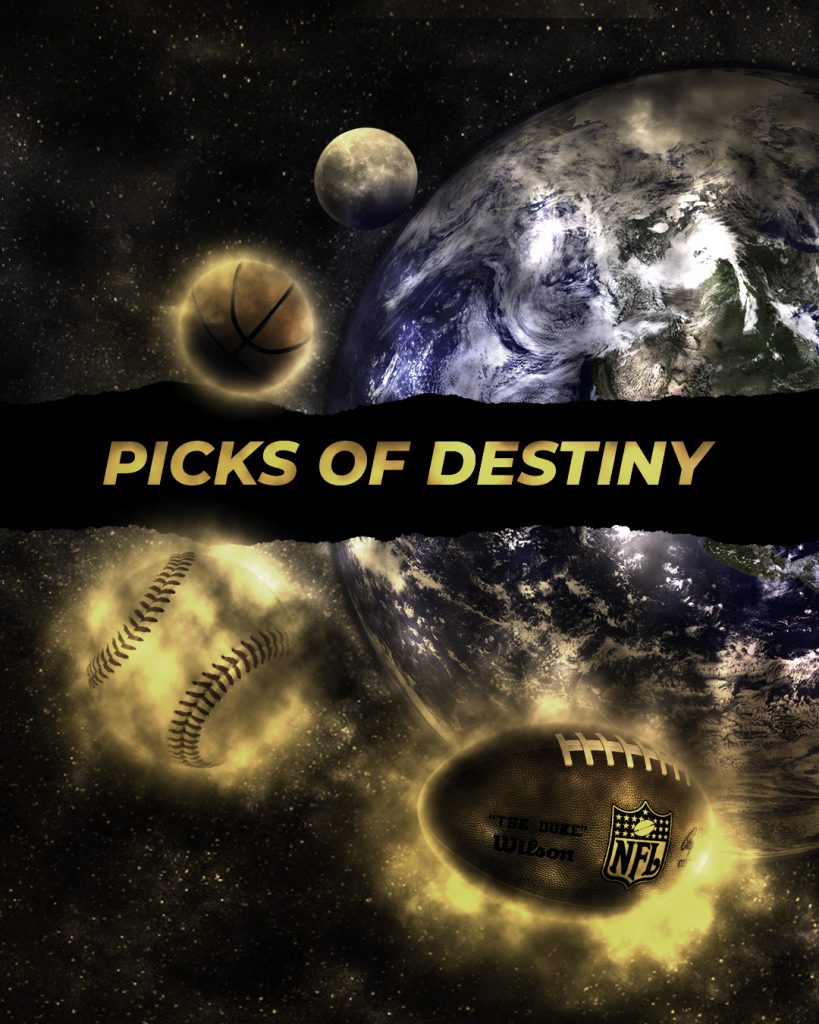 This Sunday July 28th slate is all about landing the right bats. Follow my stud and value plays and lock in the MLB DFS Picks of Destiny.
MLB DFS Bats: Houston Astros and Home Run Hunting
Position Rankings and Values
Check out our Data Driven Projections for FanDuel Hitters for Premium Gold Members.
Catcher: Travis D'Arnaud ($3,200 FD; $4,300 DK) Travis is batting cleanup vs Aaron Sanchez and his 6.06 ERA. Sanchez gives up multiple run games on the regular. In June he gave up at least FOUR runs in EVERY SINGLE ONE of his starts. To say he is struggling would be an understatement. D'Arnaud is batting .316/.409 OBP/.684 SLG in July and is locked in. I feel comfortable with him continuing his dominant month, especially at $3,200.
Catcher Value: Ryan Lavarnway ($2,400 FD; $4,000 DK) I am just hoping he starts. He is batting a ridiculous .667 ISO/ .628 wOBA (small sample size) vs right handed pitching this season with two home runs in only 12 AB's. He faces Peter Lambert (5.93 ERA, 1.46 WHIP) who has never once pitched in a MLB game without giving up a run. Lambert is actually averaging over a hit per inning. Yes, half of his starts are at Coors Field's poor pitching environment however he is still getting hit on the road. Lavarnway is your value Red, and yes I do like as a stack. How could you not vs Lambert?
First Base Stud: Paul Goldschmidt ($4,100 FD; $4,400 DK) I like the pitching matchups better for the Gurriel and Abreu (listed below) but Goldy is HOT. Last night he tied the franchise record home run streak. He will no doubt be trying to break it, in his first year as a Cardinal, today. The last sevens days he is batting .338/.385 OBP/.958 SLG with six home runs.
First Base Value Jose Abreu ($3,500 FD; $4,000 DK) is pretty much boom or bust. I see myself paying up at the position but if I am forced to pay down a bit I would play Abreu. He is batting .328 ISO/ .328 wOBA and if he (or Moncada) aren't hitting than the White Sox don't have a chance. Opposing pitcher Kyle Gibson is decent, and may even be someone to consider rostering because the overall lack of depth of the Chicago White Sox and his price ($7,200), but he does have a 4.24 ERA and he has given up a home run in every game in July except one. If anyone on the White Sox is going to do it, it's Abreu or Moncada.
First Base Honorable Mention: Yuli Gurriel ($3,700 FD, $4,500 DK) I expect Astros to put up runs today (See Altuve below) and trying to pick out which of the studs go off on a daily basis is difficult. I would be happy to play him in my Houston stacks.
Second Base: Jose Altuve ($4,100 FD; $4,500 DK) I expect the Houston Astros to tee off on Dakota Hudson. Hudson has given up seven homers in his last six starts and now gets the lethal Astros. I love the Astros stack and if they are scoring, Altuve is contributing. Altuve is batting .349/.379 OBP/.614 SLB in July with a .231 ISO on the season.
Second Base Value: Aledmys Diaz ($2,800 FD) Batting .219 ISO/ .338 wOBA with the Houston platoon advantage. Batting seventh, it helps that I like every single Astro in front of him to help load the bases and beat up on the pitcher.
Shortstop Stud Jorge Polanco ($3,700 FD; $4,900 DK) is batting .242 ISO/.405 wOBA on the season. Last night the Twins got shut down but this lineup is too talented to let that happen twin in a row. Dylan Covey (R) is on the mound, and while I do respect Covey's strike out ability he carries a 6.04 ERA with a 1.15 WHIP. Once the Twins get going, they usually don't stop. I will go back to their big bats today.
Short Stop Value Carlos Correa ($3,600 FD; $4,300 DK) is back, is hitting (finally) and is priced too low for his skill set. The Astros are going to score vs Dakota Hudson (see Jose Altuve Above) and Correa is batting fifth behind Spinger, Altuve, Bregman, Alvarez with Gurriel hitting behind him. That is going to be a MAJOR issue for Hudson. Correa has a safe floor and upside. I expect him to be priced close to $4,000 in a couple weeks. He is batting .273/.355 OPB/.503 SLG in July.
Third Base Base: Eugenio Suarez ($3,700 FD; $5,300 DK) may have my vote for July MVP. He has 11 home runs and since the beginning of the month and is batting .421 in the last seven days. I believe in hot streaks. I also believe in hitting home runs off of Peter Lambert (see Lavarnway above). Eugenio is my HR lock of the day.
Third Base Value: Tommy Edeman ($2,900 FD; $4,100 DK) is batting lead vs lefty Wade Miley (3.81 ERA). I don't necessarily love targeting Miley, as he has been much better this year, but the Cardinals prices are making it easier for me to give it a shot. He has a .200 ISO/.303 wOBA vs lefties with one home run in 29 AB's. At $2,900 I will be happy with double digit fantasy points which a run, RBI and double can do. I believe he hits value but would much rather pay up for Suarez.
Outfield Stud: Nelson Cruz ($4,400 FD; $5,800 DK) put up only three points last night. It hurt. So now what do we do? Should we fade him because we don't want our hearts broken again? Nope. He is still slugging a ridiculous .414/.484 OBP/.1.241 SLG/1.726 OPS in the last seven days. The opposing arm Dylan Covey does have some strike out capability, sure, but he is not elite. Nelson Cruz is a seasoned vet and can homer off anyone, and I like him to make a hater out of the faders today.
Outfield MidRange: Tommy Pham ($3,800 FD; $4,400 DK) is on a five game hitting streak, batting second and facing Aaron Sanchez. I mentioned earlier (with D'Arnaud) just how prone Sanchez is to giving up runs. Pham can contribute in every scoring category in MLB DFS which is what we want. He hits, steals, scores and of course and get RBI's. Pham is batting .204 ISO/. 352 wOBA on the season.
Outfield Value: Jose Martinez ($2,600 FD; $3,700 DK) is just as capable of taking Wade Miley deep today as Paul Goldschmidt is and cost significantly less. I don't know that I am stacking Cardinals but I like them as one offs or mini stacks. He is batting .345 ISO/ 472 wOBA vs lefties this season with five home runs in 55 AB's. Martinez has six hits in the last five games and at $2,600 a couple hits will suffice, but the upside for an 18 point home run is great.
Notes: I love all of the Houston Astro Outfielders but they are ALL $4,000 or higher on FanDuel. I could have easily wrote them up but it would be very difficult to get them all on one team.
I primary used FanDuel when building optimal MLB DFS lineups.
Sign up NOW for WIN DAILY Premium Gold right here! Projections, weather reports, wagering info, 24/7 expert chats and more!
Follow Win Daily Sports on twitter @WinDailyDFS. Please check out everything that Win Daily Sports has to offer by becoming a premium member. New articles, projection models and data are being added frequently. We can't say enough about our private Win Daily Slack Channel as it provides one on one coaching for all sports and all platforms. There are channels set up for MLB, PGA, NASCAR, WNBA, CFL, NBA, and NFL. We also have a channel dedicated to sports betting and one dedicated to Monkey Knife Fight where we provide winners to cash in on daily. We have a special promo for a limited time only to sign up for a full 12 months at only $199.99 or a monthly plan at $19.99 which are both 50% off our regular price.
Dan Wehr is a real money DFS player with over four years of experience. He has several large field GPP take-downs in NFL, MLB, and NBA. His passion for DFS stems from his love affair with his home town sports teams, the Baltimore Orioles and Baltimore Ravens.