MLB DFS Hitting Picks Of Destiny: August 3rd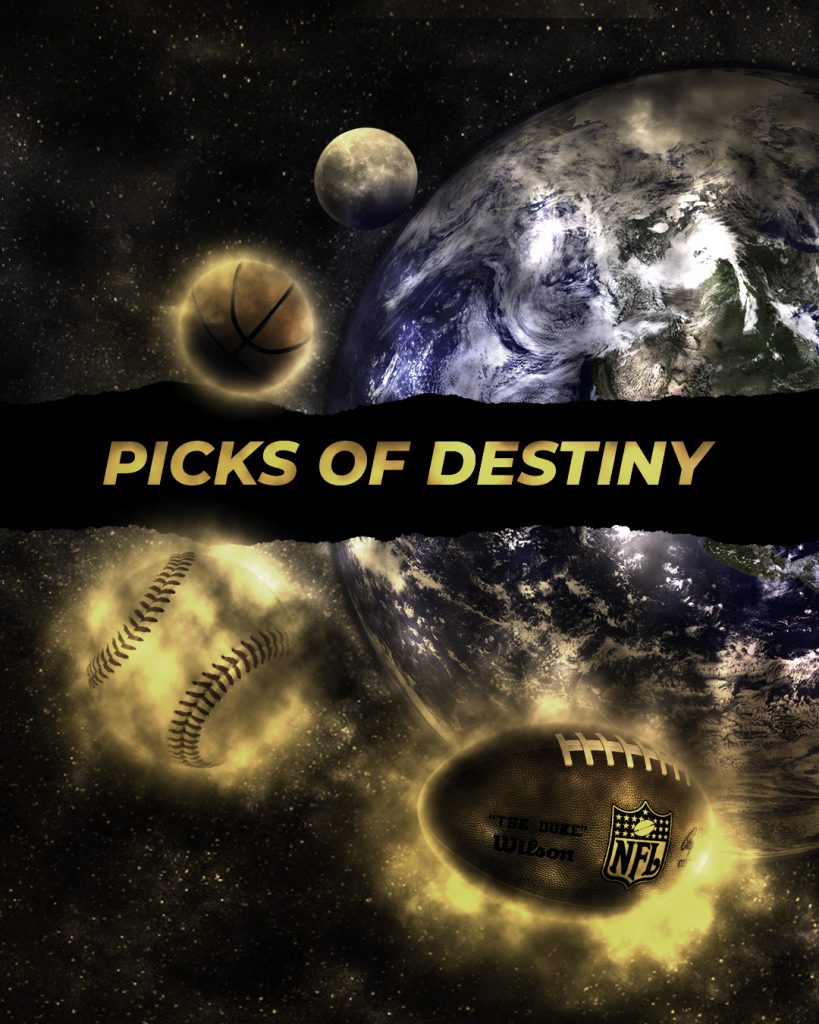 This Saturday August 3rd slate is all about landing the right bats. Follow my studs and value plays and lock in the MLB DFS Picks of Destiny.
Check out our Data Driven Projections for FanDuel Hitters for Premium Gold Members.
MLB DFS Hitters: Home Run Hunting on the Main Slate
Catcher: Mitch Garver ($3,500 FD; $5,200 DK) is hitting .431 ISO/.500 wOBA vs lefties this year, which is only behind Nelson Cruz on the Twins. Danny Duffy (4.42 ERA) will be tossing to Garver on his home turf tonight. Garver certainly has the power (.629 SLG) to get his ninth home run in only his 75th AB against southpaws. Keep an eye on where he bats today. The closer to the top of the lineup he is, the more I like him in MLB DFS. He had admittedly been on a cold streak lately before busting out of it yesterday. Let's hop on the beginning of another hot streak in Minnesota.
First Base Stud: Rhys Hoskins ($4,200 FD; $4,600 DK) I am going with some Phillies today. Hoskins also gets the pleasure of taking on Ross Detwiler. He is batting .307 ISO/ .454 wOBA vs left handed pitching this season. I usually hate stacking Phillies, but the matchup is too good to ignore today. Hoskins has a couple of long balls in his last four games and bats better at home. He has five more home runs at Citizens Bank Park this year with five less at bats than on the road.
Honorable Mention: Edwin Encarnacion
First Base Value: Albert Pujols ($2,900 FD; $4,300 DK) There is something about this man hitting value, and home runs, on the weekends. I know it is coincidence, but it just keeps happening. We are looking for cheap, under owned MLB DFS players with a high ceiling and Pujols fits the bill. Adam Plutko (4.83 ERA) is on the mound and he has given up 11 home runs in his last six home games this season. You do the math..
Second Base: Jose Altuve ($4,200 FD; $4,600 DK) goes against lefty Marco Gonzalez (.421 ERA) at home tonight. Altuve is on fire recently and bats .423 ISO/.540 wOBA vs lefties on the season. He has one game in his last six where he hasn't scored double digit FanDuel points. Lock him in as a high floor, high ceiling bat.
Second Base Value: Austin Nola ($2,500 FD; $4,300 DK) is doing a lot with his newfound playing time recently. He bats .333/.489 SLG vs righties this season and the Mariners are starting to take notice. He had a goose egg last night but the two games before that he had three hits in each. At $2,500 I will go back to Nola expecting him to hit value, with potential to bust out. Aaron Sanchez (6.07 ERA) is on the bump in Houston and he absolutely gives it up all the time. Just go take a look at his season long game logs, it's ugly.
Shortstop Stud: Marcus Semien ($3,400 FD; $4,300 DK) is batting leadoff for a team I like a lot today in the Oakland A's. They face Dakota Hudson (3.88 ERA) who has given up 10 homers in his last seven appearances. Semien has 14 homers on the season and bats .156 ISO/.358 vs righties. Recently he has been a production machine and is always very low owned. Semien hasn't put up a zero (in fantasy points) in his last 10 outings. He is going to get his, and no one will be on him.
Shortstop Mid: Jean Segura ($3,600 FD; $4,300 DK) is another Phillie I have my eye on. Hitting .336 ISO/.415 wOBA this season he is the best lefty hitter on his team, this year, if you are just looking at MLB DFS stats. Segura has nine hits in his last five games and a homer is coming soon. If the Phillies can't take advantage of Detwiler (6.35 ERA) I may not roster them again this season.
Third Base Mid: Renato Nunez($3,200 FD; $4,700 DK) I still like how he is swinging the bat right now and no one ever plays him. In July he hit .304/.576 SLG and has been one of the Orioles key contributors. I don't mind the bats surrounding him tonight (Mancini, Santander and Villar) either. Contrary to popular belief the Orioles can actually get it going some nights. He has 11 home runs on the season vs lefties and will be hitting vs one tonight. The pitcher Thomas Pannone has 5.98 ERA and has given up 10 runs in his last three starts. It probably won't help him that Baltimore is a hitter's park. Back to Nunez I go.
Third Base Value: Matt Thaiss ($2,500 FD; $4,100 DK) is a cheap bat with a lot of pop. He has four home runs in his last seven games. He hits .325 ISO/ .329 wOBA and has recently been contributing virtually every night. He is still very cheap for his skill set and makes a nice punt. The pitcher he faces, Adam Plutko, has given up 15 home runs in his last 10 games.
Third Base Honorable Mention: Matt Chapman
Outfield Stud: Nelson Cruz ($4,400 FD; $5,200 DK) vs. a lefty is really all you need know. He has 10 homers in 75 ABs and bats .440 ISO/.455 wOBA. Danny Duffy (L) is pitching for the Royals tonight and all this guy does is give up multiple run games. He should get an early shower tonight. Play Cruz and the Twins stack.
Outfield MidRange: Franmil Reyes ($2,900 FD; $4,000 DK) is new to Cleveland and still needs to show the Indians first hand why they traded for him. He has slugged 24 home runs this season vs righties with a .301 ISO/.371 wOBA and gets a nice pitching matchup today vs Felix Pena (R). In the entire season, Pena has only made it to six innings twice. Indians will put up some runs here.
Outfield Mid/Value: Phillip Ervin ($2,800 FD; $3,900 DK) has 17 hits in only 32 ABs with two home runs. He goes against the struggling Dallas Keuchel (R) in the hitter friendly SunTrust Park. Keuchel has 10 runs in his last 17 innings which is not what the Braves were hoping for when they acquired him. I don't necessarily expect a Reds offensive explosion here, but Ervin at his price may be worth a MLB DFS stab. He is hitting .460 ISO/.649 wOBA.
Outfield Honorable Mention: Max Kepler
I primary used FanDuel when building optimal MLB DFS lineups.
Sign up NOW for WIN DAILY Premium Gold right here! Projections, weather reports, wagering info, 24/7 expert chats and more!
Follow Win Daily Sports on twitter @WinDailyDFS. Please check out everything that Win Daily Sports has to offer by becoming a premium member. New articles, projection models and data are being added frequently. We can't say enough about our private Win Daily Slack Channel as it provides one on one coaching for all sports and all platforms. There are channels set up for MLB, PGA, NASCAR, WNBA, CFL, NBA, and NFL. We also have a channel dedicated to sports betting and one dedicated to Monkey Knife Fight where we provide winners to cash in on daily. We have a special promo for a limited time only to sign up for a full 12 months at only $199.99 or a monthly plan at $19.99 which are both 50% off our regular price.
Won the FanDuel, 11K MLB Pickoff Single Entry Tournament in May of 2019. Started playing MLB DFS a couple years ago and have found success as mainly a cash game player. After playing season-long fantasy for five years I decided to give DFS a shot and have never looked back. Grinding all year around with MLB, NBA and NFL.