The MLB DFS Hitting Picks Of Destiny For August 18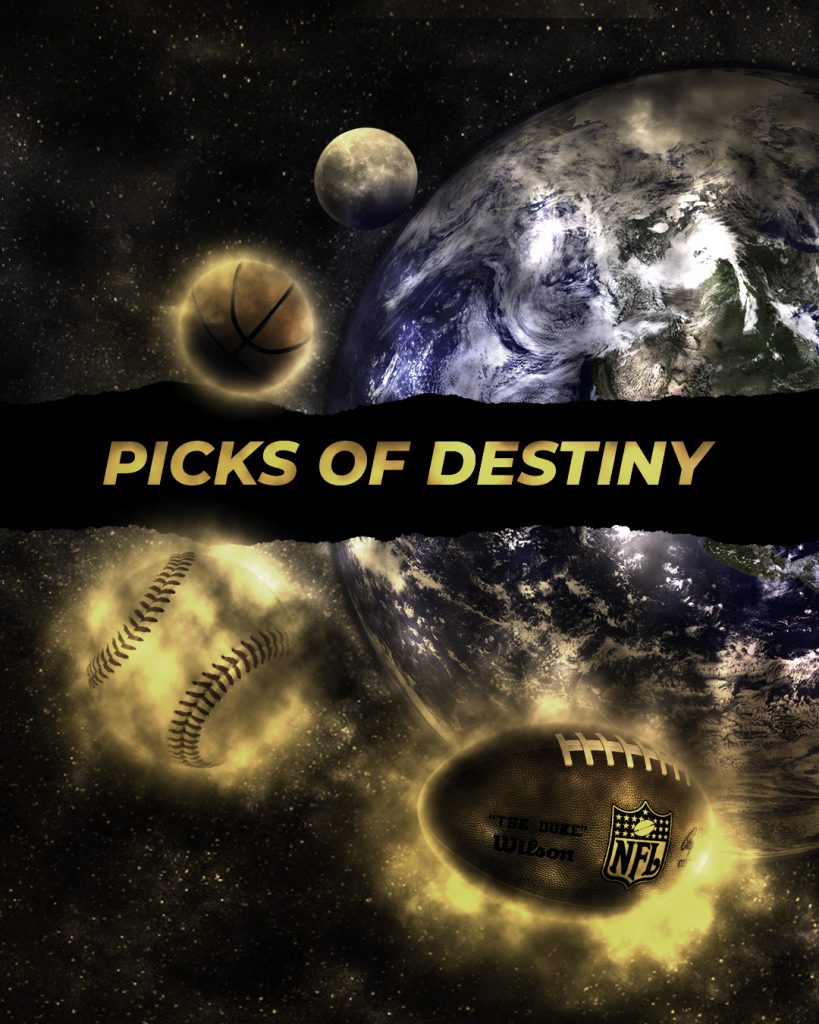 This Sunday August 18th slate is all about landing the right bats. Follow my stud and value plays and lock in the MLB DFS Picks of Destiny.
Check out our Data Driven Projections for FanDuel Hitters for Premium Gold Members.
Todays picks are listed in order of preference, not price.
David Jones won 100K on FanDuel this week! Read about it here!
Catcher: Danny Jansen ($2,800 FD) has three home runs in his last six games an no one plays him because he is at the bottom of the order. The Blue Jays should beat up on Yusei Kikuchi (L) today. He carries a 5.56 ERA and 1.52 WHIP. He has given up seven home runs in his last 12.1 innings. Jansen has five home runs in 92 at bats this year and hits lefties at .216 ISO/.332 wOBA.
Catcher: Will Smith ($3,600) Against lefties this season the Fresh Prince has two home runs in 26 at bats. He has a .308 ISO/.389 wOBA. The game starts at 1:20pm today in ATL and it will be HOT. He goes against Max Fried, who I do have a lot of respect for. In his last three game he has not given up a home run, but that doesn't mean he can't. If Smith is batting close to the top of the order, I like it even more.
First Base: Pete Alonso ($4,200 FD) goes against Glenn Sparkman. Spark has a 5.45 ERA and 1.44 WHIP. He has given up seven home runs in his last five. Alonso has the best bat on the Mets and is most likely to take Spark deep. He has 27 home runs this season and is hitting .305 ISO/ .406 wOBA vs righties.
First Base: Sam Travis ($2,900 FD) is too cheap for his opportunity today. He goes against my favorite pitcher to target, Ty Blach. Travis has four homers vs lefties and bats .241 ISO/.368 wOBA. He looks like the best value at first today.
Honorable Mentions: Matt Adams
Second Base: Keston Hiura ($3,500 FD) is always contributing. The Brewers get a totally depleted Washington BP today after they used nine pitchers in last nights OT blowout. The Nats should be leaving Fedde in as long as possible and that is something the Brew Crew can take advantage of. Hiura has 13 home runs on 164 AB's this season and hits .323 ISO/.442 wOBA. He has double digit MLB DFS points in six of his last eight games.
Second Base Austin Nola ($2,500 FD) Uh oh. I like some Mariners today. Nola will get the lefty long reliever Thomas Pannone for the majority of the game. He has also been bumped up to third in the batting order. Nola has three home runs in 44 AB's vs southpaws. Pannone has a 6.39 ERA. I am going to invest in some of this Mariners MLB DFS value at very low ownership today.
Honorable Mentions: Bo Bichette
Third Base: Rafael Devers ($4,200 FD) Get ready for fireworks in Boston vs Ty Blach (13.94 ERA) Devers hit lefties well at .279 ISO/.388 wOBA and is going to be in the heart of the Boston lineup who has 7.5 implied runs. I'm stacking the Red Sox today.
Third Base: Kyle Seager ($3,500 FD) has eight home runs off lefties in only 87 AB's this year. He hits them at .267/.337/.575 and gets Thomas Pannone who I am not afraid to target, even if the Mariners offense isn't particularly intimidating. Seager has been hot lately too. He has a hit in 11 games straight with six home runs in the same time frame.
Short Stop: Xander Bogaerts ($4,200 FD) is another Red Sox bat to roster vs Blach. He hits lefties at .279 ISO/.388 wOBA with eight home runs on the season. The Red Sox are getting to Blach (13.94 ERA), you just got to pick the right ones.
Short Stop: Trae Turner ($3,900 FD) is getting it done every night and is only priced at $3,900. He is batting lead vs Chase Anderson (3.78 ERA) who has been fine, but he is going to be asked to stay in the game longer today and I can see it falling apart for him. The Nationals probably didnt sleep so well after losing the way they did last night in extra innings. I expect them to be motivated for revenge today.
Outfield: JD Martinez (4,200 FD) vs is lefty is always something you need to consider. When he is vs a bad lefty you just lock him in. Ty Blach is pitching in Fenway today. He has a 13.94 ERA and 2.71 WHIP. WOOF. In he last three starts he has not made it past the fourth inning and gave up 16 runs. JD has 14 homers on the season vs left hander and he is getting another one today.
Outfield: Christian Yelich ($4,700) gets the worn out Nationals BP today too. He is elite with 30 HR on the season and hitting .405 ISO/.502 wOBA. Not much analysis needed. #AlwaysYelich.
Outfield Value: Tim Lopes ($2,500 FD) is batting lead off for the Mariners today. Why do I care? Because the long reliever is a Lefty and Lopes hits them .308/.357/.615. The Mariners put him up top for a reason today and he will hit value at $2,500. Also no one will own him, except for us.
Honorable Mentions: Aristides Aquino, Randal Grichuk
I primary used FanDuel when building optimal MLB DFS lineups.
Sign up NOW for WIN DAILY Premium Gold right here! Projections, weather reports, wagering info, 24/7 expert chats and more!
Follow Win Daily Sports on twitter @WinDailyDFS. Please check out everything that Win Daily Sports has to offer by becoming a premium member. New articles, projection models and data are being added frequently. We can't say enough about our private Win Daily Slack Channel as it provides one on one coaching for all sports and all platforms. There are channels set up for MLB, PGA, NASCAR, WNBA, CFL, NBA, and NFL. We also have a channel dedicated to sports betting and one dedicated to Monkey Knife Fight where we provide winners to cash in on daily. We have a special promo for a limited time only to sign up for a full 12 months at only $199.99 or a monthly plan at $19.99 which are both 50% off our regular price.
David Jones has been playing fantasy sports since he first discovered it in 2007 while attending the University of Alabama. He began taking DFS more seriously in 2015 when he started winning major tournaments with single entries. He has qualified for the 2018 FanDuel World Fantasy Basketball Championship, 2018 FanDuel World Fantasy Baseball Championship, 2018 DraftKings NFL Showdown Championship, 2018 Inaugural DraftKings Sports Betting National Championship and has two entries in the 2019 FanDuel World Fantasy Baseball Championship. He has taken down 1st place wins in the FanDuel Monster multiple times for 30k/25k as well as winning the Demonster on FanDuel for a hefty 50k. He also won three consecutive NFL Showdowns in 2019. David has won over $230 K since mid-August of 2019.