The MLB DFS Hitting Picks Of Destiny For August 17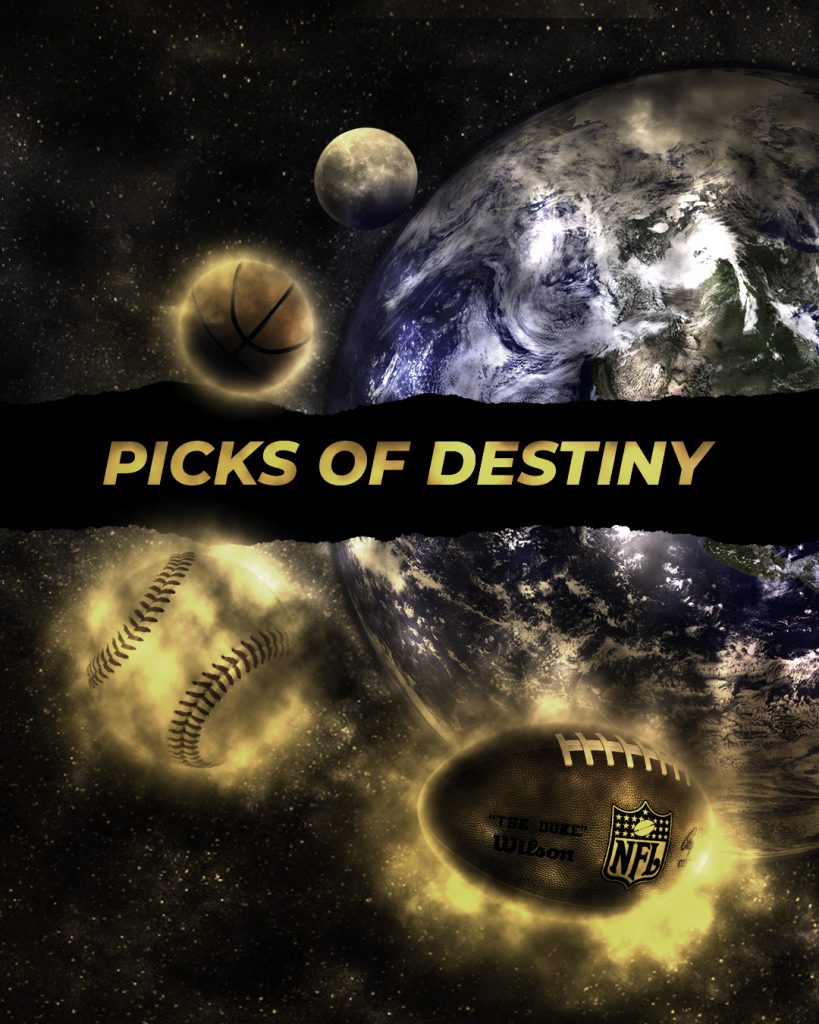 This Saturday August 17th slate is all about landing the right bats. Follow my stud and value plays and lock in the MLB DFS Picks of Destiny.
Check out our Data Driven Projections for FanDuel Hitters for Premium Gold Members.
Todays picks are listed in order of preference, not price.
David Jones won 100K on FanDuel this week! Read about it here!
Catcher: Wellington Castillo ($2,600 FD) gets to hit against lefty Jose Suarez tonight in L.A. Castillo has two homers in 59 at bats vs southpaws and hits .220 ISO/ .322 wOBA. He should be batting fifth vs. a pitcher I am not afraid to target. Suarez has a 6.57 ERA and has given up four homers in his last eight innings. We are going to need some extra MLB DFS salary to pay up for bats tonight and Castillo provides the relief.
Catcher: Dom Nunez ($3,000 FD) it's a long shot but if Nunez plays you can roster him. Hitting in Coors vs. my top pitcher to target against, Hector Noesi (7.11 ERA). Nunez has played in only one MLB game this season, but he homered. In 213 ABs he did it 14 times in the minors.
Honorable Mention: Mitch Garver/Jason Castro
First Base: Albert Pujols ($3,300 FD) Tonight we target the Hectors in MLB DFS. Hector Santiago was used to coming out of the bullpen and only pitching an inning or two. Last start the White Sox tried to stretch him out and he got lit up for four earned runs in 4.2 innings. He has a 7.11 ERA and 1.89 WHIP. The Angels may sneak under the radar tonight. Pujols tends to come alive on weekends, especially at home. So far this season Pujols has nine homers vs. lefties and hits .248 ISO/ .343 wOBA.
First Base: C.J. Cron ($3,200 FD) faces yet another home run prone pitcher in Ariel Jurado in a very hot Globe Life Park. Cron has been cold lately but he has the power and it just takes one swing. The Twins are in a great spot tonight and Cron will have the opportunity to help clear the bases. He has 10 home runs on the season vs righties and I think he makes it 11 by this time tomorrow. He is hitting .188 ISO/.288 wOBA.
Honorable Mentions: Jose Abreu, Daniel Murphy
Second Base: Ryan Goins ($2,400 FD) also gets to face Jose Suarez tonight (6.57 ERA). Goins has two homers in 28 ABs against lefties with a .286 ISO/ .470 wOBA. He is cheap, will be low owned and Suarez is vulnerable. Sounds like a good MLB DFS combination to me.
Second Base Value: Scooter Gennett ($2,500 FD) This is a salary saver play. Gennett looks to be getting comfortable at the plate again. He is batting fifth on a Giants team that should bomb Taylor Clarke (5.46 ERA) who almost has given up a homer in every game he has pitched in this year, sometimes more.
Honorable mentions: Luis Arraez, Ryan McMahon
Third Base Base: Nolan Arenado ($4,500 FD) Play the Rockies today. They are going to destroy Hector Noesi at home. In a small sample size Noesi has a 8.18 ERA and 1.36 WHIP. He has good strikeout stuff but that's fine. He is going to give up plenty of runs to erase that, then we get the Marlins BP. Arenado has 19 homers vs righties and hits .235 ISO/. 367 wOBA.
Third Base: Matt Thaiss ($2,600) This is another value play vs a pitcher I want to target in Hector Santiago. Thaiss hasn't done much lately, which has helped suppress his price all the way down to $2,600 on FanDuel. In his 11 ABs vs lefties he has one homer and hits .273 ISO/.393 wOBA. Thaiss will have an even better chance to hit whatever righty pitcher comes in after Santiago has had enough.. He has an additional four home runs on righty pitching since mid July.
Short Stop: Trevor Story ($4,500 FD) is my top shortstop, although I also like the two below. He has 21 homers on the season and has the nuts matchup vs Noesi. Don't overthink this one.
Short Stop: Evan Longoria ($3,200 FD) and the Giants are hot right now. Longo has 11 home runs with a .207 ISO/.325 wOBA on the season. In his last seven games he is hitting .423/.692. He goes against Taylor Clarke in Arizona tonight.
Shortstop Value: David Fletcher ($3,000 FD) His numbers on the season are average but he can thrive in the leadoff spot. In the last seven days he is batting .423/.654 SLG. He has nine hits in his last four games and gets Hector Santiago.
Outfield: Mike Trout ($4,900 FD) What do I need to say? It's Mike Trout vs Hector Santiago. If you have the salary use him. Trout has eight homers vs lefties this year and hits .304 ISO/.436 wOBA. If the White Sox aren't too scared to pitch to him he should hit one, or two, out.
Outfield: Charlie Blackmon ($4,700) I was dreaming about the Rockies vs. Hector Noesi last night. The matchup is perfect, and in Coors?! How do you not play them? Blackmon bats lead and has at least one hit in 13 of his last 15 games. If you are just looking at FanDuel boxscores people may get scared of playing him because he hasn't hit a homer since August 8th and has been burning people for about a week. Don't let the price tag scare you off. Blackmon should be in store for a multi-hit night and should be worth the price. We need the back end of the Rockies lineup to get on base so Blackmon gets his RBI. That should not be an issue vs the Marlins pitching.
Outfield: Alex Dickerson ($3,200 FD) LOL at $3,200 for Dickerson tonight vs Clarke. He can absolutely crush the ball and no one ever plays him in MLB DFS. He has six homers on his shortened season vs righties and hits .313 ISO/ .450 wOBA. He didn't get his homer last night but he will tonight. LOCK.
Honorable Mentions: Eddie Rosario, Kole Calhoun, Mike Yastrzemski, Kevin Pillar, Max Kepler
Rockies, Giants, Twins and Angels are all in GREAT spots. If you like a bat off one of those teams and they are not mentioned above you can still play them. I tried to narrow down my plays here.
I primary used FanDuel when building optimal MLB DFS lineups.
Sign up NOW for WIN DAILY Premium Gold right here! Projections, weather reports, wagering info, 24/7 expert chats and more!
Follow Win Daily Sports on twitter @WinDailyDFS. Please check out everything that Win Daily Sports has to offer by becoming a premium member. New articles, projection models and data are being added frequently. We can't say enough about our private Win Daily Slack Channel as it provides one on one coaching for all sports and all platforms. There are channels set up for MLB, PGA, NASCAR, WNBA, CFL, NBA, and NFL. We also have a channel dedicated to sports betting and one dedicated to Monkey Knife Fight where we provide winners to cash in on daily. We have a special promo for a limited time only to sign up for a full 12 months at only $199.99 or a monthly plan at $19.99 which are both 50% off our regular price.
David Jones has been playing fantasy sports since he first discovered it in 2007 while attending the University of Alabama. He began taking DFS more seriously in 2015 when he started winning major tournaments with single entries. He has qualified for the 2018 FanDuel World Fantasy Basketball Championship, 2018 FanDuel World Fantasy Baseball Championship, 2018 DraftKings NFL Showdown Championship, 2018 Inaugural DraftKings Sports Betting National Championship and has two entries in the 2019 FanDuel World Fantasy Baseball Championship. He has taken down 1st place wins in the FanDuel Monster multiple times for 30k/25k as well as winning the Demonster on FanDuel for a hefty 50k. He also won three consecutive NFL Showdowns in 2019. David has won over $230 K since mid-August of 2019.