The MLB DFS Hitting Picks Of Destiny For August 11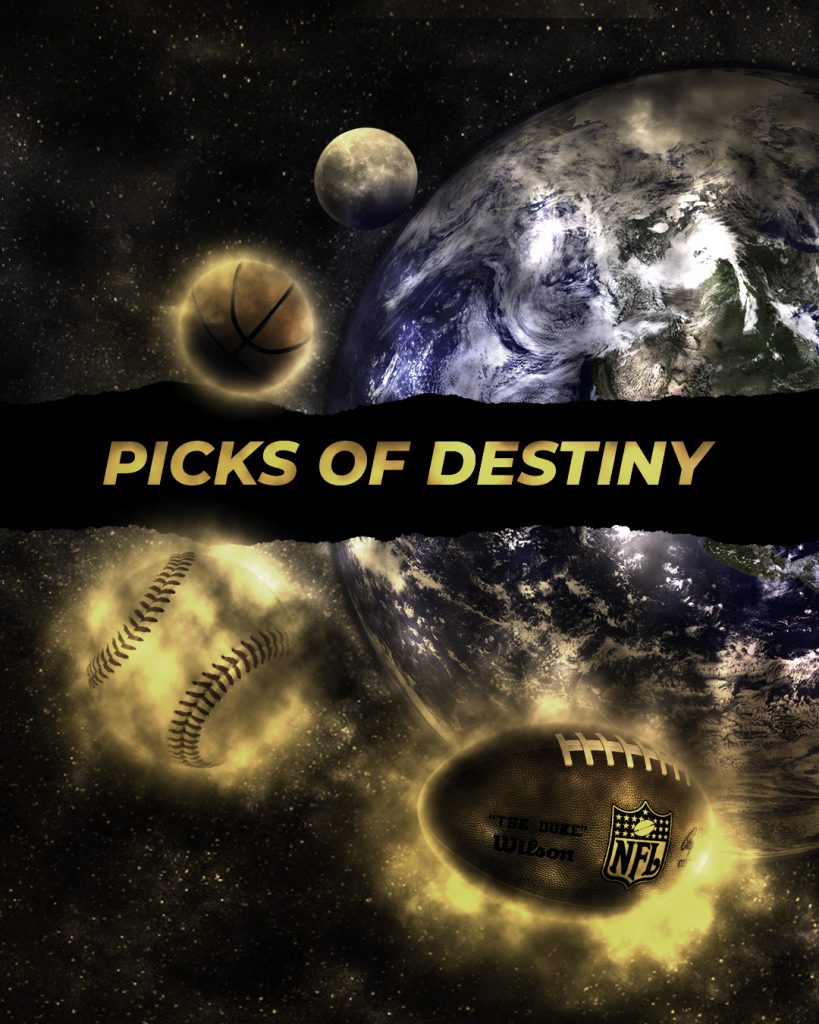 This Sunday August 11th slate is all about landing the right bats. Follow my stud and value plays and lock in the MLB DFS Picks of Destiny.
Check out our Data Driven Projections for FanDuel Hitters for Premium Gold Members.
Catcher: Christian Vazquez ($2,700 FD) has gone deep seven times in 111 at bats this season. He is .257 ISO/.370 wOBA. Although he is not my favorite Red Sox bat (JD Martinez) he is going to have his opportunity to help clear the bases vs Patrick Sandoval in his second big league game this season. Sandoval has a 6.42 ERA and a 11.6% walk rate in AAA this year. Vazquez helps round out MLB DFS Red Sox stacks.
Catcher Value: Wilson Ramos ($2,500 FD) struggled basically all season but turned it on recently. In his last seven games he is hitting .316/.632 .SLG with two home runs. Opposing pitcher Aninbal Sanchez has been fine (3.67 ERA) but he can get hit. He has given up a at least a run in every game since May 29th. I don't love the play honestly, but at $2,500, on a hot Mets team, it may be worth a MLB DFS shot.
Honorable Mention: Matt Weiters, Nick Dini
First Base Stud: Freddie Freeman ($4,400 FD) is hitting third behind two of my favorite bats today in Albies and Acuna. He has 11 hits in his last six games and gets the Marlins bullpen today. Hector Noesi pitches for the Marlins and he is gonna go down fast (more analysis under Braves bats listed below). Freeman is hitting .342/.684 .SLG in August. A small bonus is I tend to like bats that have also hit in a home run derby in the park they are playing in before, which Freeman has done in Miami.
First Base Value: Sam Travis ($2,900 FD) is hitting .241 ISO/.346 wOBA with four home runs in 54 ABs vs lefties this year. He should be batting fifth and gets the platoon advantage with the Red Sox. Opposing pitcher Patrick Sandoval (6.42 ERA in AAA) is in for a long (or short) day at Fenway. (see JD Martinez below)
Second Base: Ozzie Albies ($3,800 FD) has been thriving out of the two hole recently. He takes on Hector Noesi and the Marlins in what I expect to be a high scoring Braves day. Noesi has a 9 ERA this season (small sample size) with a 5.35 ERA on his career. Braves are one of my top stacks today. Albies is hitting .467/.844 SLG/1.333 OPS in August.
Second Base Top Value: Aledmys Diaz
Second Base Value: Starlin Castro ($2,200 FD) is just too cheap. He scored 75.1 FanDuel points in his last THREE games (I bet you didn't know that). I do like Mike Foltynewicz pitching for the Braves today, and think they get the win, but I may be forced to take the value with Castro. At $2,200, you don't need much for MLB DFS value.
Honorable mentions: Jose Altuve, Jeff McNeil, Rougned Odor
Third Base Base: Gio Urshela ($4,300 FD) of the Yankees has six home runs in five days. Over the last 15 days he is batting .467/1.067 SLG. Trent Thornton (5.33 ERA) is on the mound today and my guess is he didn't sleep so well last night knowing who is he to face today. Yankees lost their last two in Toronto and only put up six runs total. My bet is they put enough on the board today to ensure a win and keep their playoff momentum building. If it ain't broke…
Third Base Value: Nothing under 3k I like at all.
Honorable Mention: Josh Donaldson (to round out Braves stack), Alex Bregman
Short Stop: Carlos Correa ($3,900 FD) has six double digit MLB DFS fantasy outings in his last seven games hitting .368/.737 SLG with two homers. Asher Wojciechowski (R) is on the mound for the Orioles and does have some strike out ability however he has also given up nine runs in his last nine innings. The Astros just put up 23 runs last night so the odds are not in Asher's favor today.
Short Stop Value: Didi Gregorious ($3,200 FD) is too cheap. Before yesterdays goose egg he was on a six game hit streak. I expect the Yankees to put up a lot of runs today on Trent Thornton and DiDi is batting third (check lineup when it drops). Gregorious hits better on the road .308 vs .200 and is in a good bounce back spot this afternoon.
Honorable Value: Johan Camargo, Charlie Culberson $2,200
Outfield Stud: Ronald Acuna Jr ($4,400 FD) has 14 homers agains the Marlins in 33 career games. As a Braves fan, I know he hates the Marlins (thank you Jose Urena) and wants to take them deep every AB. He is also HOT right now scoring double digit FanDuel points in nine of his last 11 ABs. During that span he also has seven home runs. He faces Hector Noesi and the Marlins bullpen. The last, and only start, for Noesi this year he gave up five runs in five innings. Acuna lock button.
Outfield Stud 2: JD Martinez ($4,500 FD) mashes lefties and gets Patrick Sandoval today. He had a respectable outing vs the Reds his last start only surrendering two runs in five innings with eight K's, but that isn't going to happen again today. Sandoval has a 6.42 ERA and a 11.6% walk rate in AAA this year. Martinez hits lefties better than anyone on the Sox and carries a .400/.576 .SLG/1.333 OPS on the SEASON.
Honorable Mention: Michael Conforto, Mike Tauchman, Yordan Alvarez, Max Kepler
Outfield Mid: Aristido Aquino ($3,600) has to be mentioned after hitting three homers just last night. In his brief MLB career he is hitting lefties .833 ISO/.824 wOBA. Of course these number are bit inflated because of sample size but there is not doubt the Aquino has been impressive. Southpaw John Lester (.439 ERA) is on the mound, and although not terrible, giving up multiple home runs games is in his wheelhouse. Look, Aquino isn't going to hit three home runs again, but he will be trying for one. I do have concerns about the Cubs not pithing to him in the zone like they did late in last nights game (after he hit three bombs). Either way Aquino is getting on base. He feels safe.
Honorable Mention: Chris Owings, Cameron Maybin, Brian Goodwin
I primary used FanDuel when building optimal MLB DFS lineups.
Sign up NOW for WIN DAILY Premium Gold right here! Projections, weather reports, wagering info, 24/7 expert chats and more!
Follow Win Daily Sports on twitter @WinDailyDFS. Please check out everything that Win Daily Sports has to offer by becoming a premium member. New articles, projection models and data are being added frequently. We can't say enough about our private Win Daily Slack Channel as it provides one on one coaching for all sports and all platforms. There are channels set up for MLB, PGA, NASCAR, WNBA, CFL, NBA, and NFL. We also have a channel dedicated to sports betting and one dedicated to Monkey Knife Fight where we provide winners to cash in on daily. We have a special promo for a limited time only to sign up for a full 12 months at only $199.99 or a monthly plan at $19.99 which are both 50% off our regular price.
David Jones has been playing fantasy sports since he first discovered it in 2007 while attending the University of Alabama. He began taking DFS more seriously in 2015 when he started winning major tournaments with single entries. He has qualified for the 2018 FanDuel World Fantasy Basketball Championship, 2018 FanDuel World Fantasy Baseball Championship, 2018 DraftKings NFL Showdown Championship, 2018 Inaugural DraftKings Sports Betting National Championship and has two entries in the 2019 FanDuel World Fantasy Baseball Championship. He has taken down 1st place wins in the FanDuel Monster multiple times for 30k/25k as well as winning the Demonster on FanDuel for a hefty 50k. He also won three consecutive NFL Showdowns in 2019. David has won over $230 K since mid-August of 2019.