Omega European Masters Golf Betting Tips: Your DP World Tour Deep Dive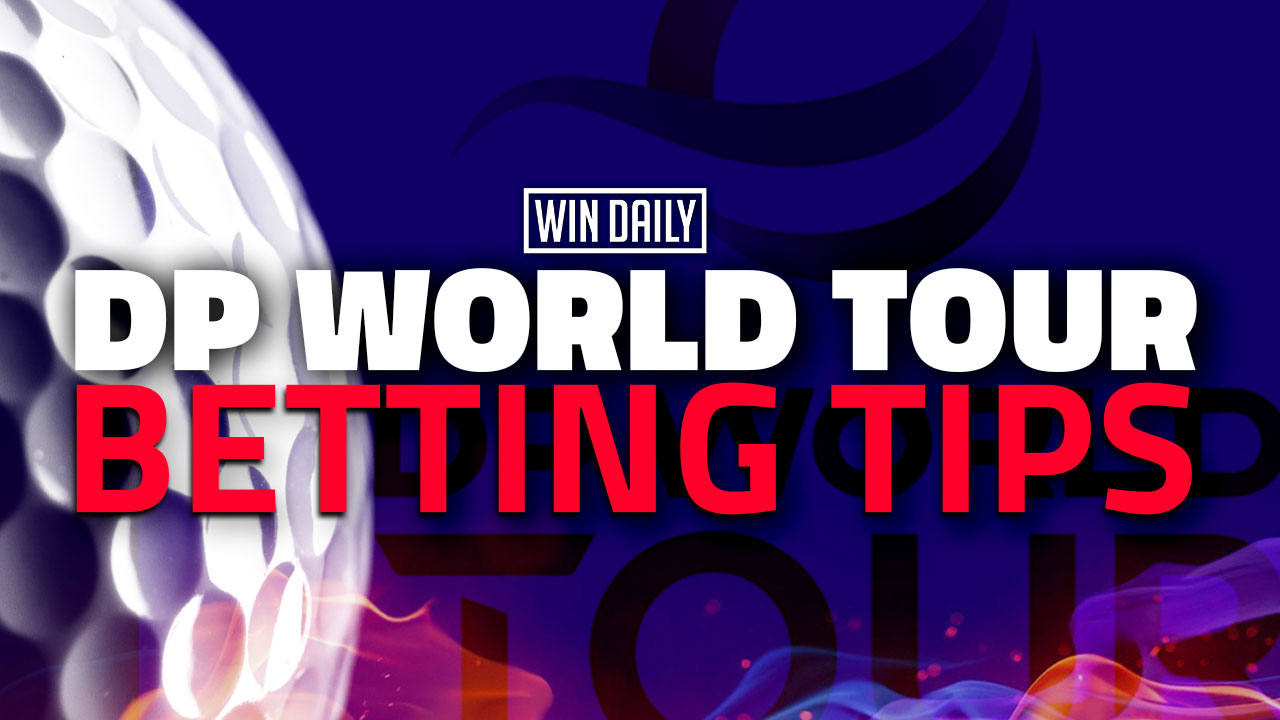 The DP World Tour is back in full swing with another full field event, this time with some Omega European Masters golf betting tips. And whilst the PGA Tour wrap their season this week, DP World Tour players will be looking to secure their cards for next season or even reach the season ending DP World Tour Championship.
Unfortunately, last week at the D+D Real Czech Masters the tournament was shortened to just 54 holes after a substantial amount of rain. The tournament organisers really shot themselves in the foot, allowing groups to begin their rounds Saturday despite more impending weather. Indeed, some groups were through 5 holes when play was suspended.
There was no way back from that point, as play did not return that day meaning the only feasible option was for the existing 2-balls to continue. Had some forethought been applied, start of play could have been delayed awaiting the expected weather on an already soggy course. This would have allowed 2 rounds on the Sunday, with players reassigned to 3-balls off both tees. Regretfully, common sense is never as common as desired.
This put paid to our tips for the week. 5/6 tips had made the cut and were all positioned in the top 30. There was plenty of potential for a charge up the leaderboard by one or two. Alas, circumstances prevented us ever finding out. 200/1 tip Pep Angles finishing 13th returned a nice top 20 collect.
This stunning tournament is played in the Swiss Alps at one of the most picturesque courses in the world, Crans-sur-Sierre. Who should you bet at the Omega European Masters? This is your DP World Tour deep dive with course analysis, weather forecast, and Omega European Masters golf betting tips.
Course Analysis
When thinking of golfing paradise, Crans-sur-Sierre would come pretty close in my books. This spectacular course sits 5,000ft above sea level on a lush green plateau. As a result, altitude will see the ball travel further on a course that is relatively short.
The course is a unique setup. The par-70 is reached via 5 par 3s and 3 par 5s and playing at 6,824 yards. Further, 4 par 4s are less than 400 yards. One par 5 is over 600 yards and two par 4s can play over 500 yards. On the home stretch, the 14th and 15th are back-to-back par 5s and both potentially reachable which often leads to an enthralling finish.
Greens are extremely small. We have seen several excellent approach players do well here. Conversely, given there are several driveable par 4s (for the brave) and gettable par 5s we have also seen some bomb their way to victory. And, although most winners have had a lean towards finding fairways and greens, there are several approaches to this course that can be successful.
However, given greens will inevitably be missed, having an excellent week scrambling and putting has been a prerequisite to most winners. Short game can be extremely volatile to predict, and we have seen winners from 12/1 up to 275/1 in recent iterations.
Consequently, your list of potential names will likely be huge this week as you can make a case for so many given this diverse and interesting course. This is reflected in betting markets, with no golfer shorter than 18/1 and a huge 17 golfers at 40/1 or better. You may wish to spread exposure for the week as a result.
Weather Forecast
For weather this week, I recommend using Meteoblue who have an excellent reputation in alpine regions. Weather in these areas can be incredibly difficult to predict and changes quickly.
Thursday is expected to be sunny at 23C (73F) and relatively calm with prevailing winds expected at just 1-5mph, although some gusts up to 20mph might be seen in very late afternoon.
Friday will be overcast and slightly cooler, reaching 19C (F). Some gusts in the range of 13-18mph are expected from midday. The biggest threat across the first two days is potential Friday PM thunderstorms. Accordingly, there is a chance that this could delay play to Saturday morning, when calmer although some early morning fog is predicted.
https://www.meteoblue.com/en/weather/week/crans-sur-sierre_switzerland_2661083?day=2
https://www.windy.com/46.307/7.469?2022082412,46.199,7.469,10,m:eWlagnB
If you wanted to play a weather hedge, Thursday AM/Friday PM would be the side of the draw to play. With the perennial difficulty in predicting just how severe potential thunderstorms will end up being, I don't think this is worth playing exclusively.
Comp Courses
Diamond Country Club – Austrian Golf Open
Real Club Valderrama – Andalucia Masters
Saujana Golf and Country Club – Maybank Championship
The Belfry – British Masters
Karen Country Club – Former host of Kenyan Open
Omega European Masters Golf Betting Tips
Headliners – Suggested Staking
Alexander Bjork
1.5pt E/W $41.00 (Bet365 8 places, 1/5 odds)
2pt Top 20 $3.40 (TAB)
Renato Paratore
1.5pt E/W $46.00 (Bet365 5 places, 1/4 odds)
2pt Top 20 $3.50 (TAB)
Marcus Helligkilde
1pt E/W $61.00 (Bet365 5 places, 1/4 odds)
2pt Top 20 $3.60 (TAB)
Marcus Kinhult
1pt E/W $61.00 (Bet365 5 places, 1/4 odds)
2pt Top 20 $3.75 (TAB)
Sebastian Soderberg
1pt E/W $81.00 (Bet365 8 places, 1/5 odds)
2pt Top 20 $4.50 (TAB)
Ashun Wu
0.5pt E/W $126.00 (Bet365 5 places, 1/4 odds)
2pt Top 20 $5.00 (TAB)
Miguel Angel Jimenez
0.5pt E/W $151.00 (William Hill 5 places, 1/4 odds)
2pt Top 20 $5.00 (Bet365)
Extreme Long-shots – Suggested Staking
Andrea Pavan
0.25pt E/W $251.00 (Bet365 5 places, 1/4 odds)
2pt Top 20 $9.00 (TAB)
Stephen Gallacher
0.25pt E/W $301.00 (Bet365 5 places, 1/4 odds)
2pt Top 20 $10.00 (TAB)
Zheng-Kai Bai
0.25pt E/W $401.00 (Bet365 5 places, 1/4 odds)
0.5pt Top 20 $12.00 (TAB)
Twitter: @deepdivegolf Discord: DeepDiveGolf#7883 David takes the WinDaily team international, joining the team from New Zealand and having grown up in Dubai. It was whilst living in the Middle East where he first developed his love of golf whilst working at local DP World Tour events, getting inside the ropes with the world's best, and being fortunate enough to be coached as a junior by elite instructor Justin Parsons. Despite having experience working in multiple other areas of the sports industry, golf remains his main passion. David relies heavily on data, agronomy, topography, and meteorology in providing his analysis and betting tips as he deep dives into both the PGA and DP World Tour events.