11/7 NHL DFS – The Daily Hot Shot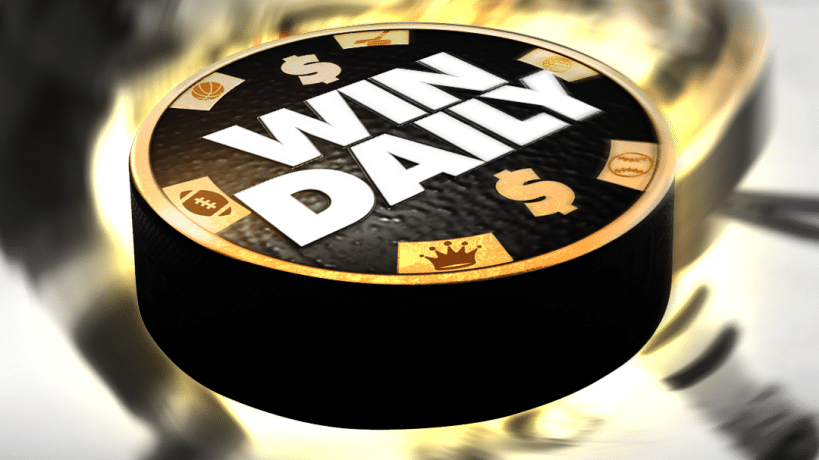 This article focuses on NHL DFS Picks for 11/7 on DraftKings and FanDuel. Both sites have fairly different scoring formats, particularly with the recent changes on DraftKings. We consider tournament tactics, statistics, pricing, and attempt to tackle this highly variable Daily Fantasy format so we can gain an edge on the field at large. BE SURE to double check both regular and power play lines at both morning skate and before lock as they can drastically change from the time of publication.
Sign up NOW for WIN DAILY Premium Gold​ right here​! Projections, weather reports, wagering info, 24/7 expert chats and more!
11/7 NHL – Main Slate
Top Three Lines
Carolina One – Sebastian Aho, Andrei Svechnikov, Warren Foegele "punt", Dougie Hamilton
One of my favorite lines has a juicy matchup once again. The Canes will host the defensively horrific New York Rangers, who will arrive in Raleigh on the second night of a back to back. The two man priorities are Sebastian Aho and Andrei Svechnikov. Not surprisingly, Warren Foegele's production has increased over the last week since getting paired up with his new line. I don't mind him as a salary saver in case you want to play the full line. Formerly, Carolina Two, this line now has even strength time with Dougie Hamilton so perhaps if using Foegele, those extra savings can help to fit the expensive Hamilton. With a -250 money line at the time of the writing, the Hurricanes are easily the biggest favorite on the slate. They are my preferred team to draw from if only making one line.
Calgary Two – Andrew Mangiapane, Mikael Backlund, Matthew Tkachuk
It's funny because last season when you would think of Calgary it would be hard to overlook the top line of Sean Monahan, Johnny Gaudreau, and Elias Lindholm. However, aside from Lindholm, the other two have been nothing but ice cold to begin the season.
Meanwhile, Matthew Tkachuk has been tearing things up on a point per game pace with nine goals and nine assists over 18 games this year. Getting an east coast team in the Devils at home, I don't mind Tkachuk as a one off and he is the top play among the three. On FanDuel he comes at a significant discount from DraftKings. However, if you add another skater or both from this line you can grab some savings to help spend up everywhere else in your lineup. Andrew Mangiapane scored the very first period that he was added to the line this week, as a replacement for the struggling Michael Frolik. Until Calgary One gets their stuff together, on nights where Calgary is a -160 favorite like tonight, let's target line two and get some savings.
San Jose One – Evander Kane, Kevin Labanc, Logan Couture
Once again, San Jose is bringing the late night hammer. This Minnesota team has really struggled early on this season and should be out of their element on the road in Silicon Valley. This week, the Sharks split up their lines, moving Logan Couture to the top line, swapping him with Tomas Hertl. The move resulted in an instant connection between Hertl and Timo Meier. I don't mind that line, particularly a two man of just Hertl and Meier. However, if choosing, I would still focus on the San Jose top line. The Sharks are a healthy -150 favorite and this line is simply the most balanced of the San Jose lines. You can add on Brent Burns for even strength correlation or Erik Karlsson for the power play correlation. Evander Kane is the star of this team right now and you can play him as a one off, with his line mates, or pair with Karlsson and/or Burns.
Honorable Mention: Washington vs Florida Gamestack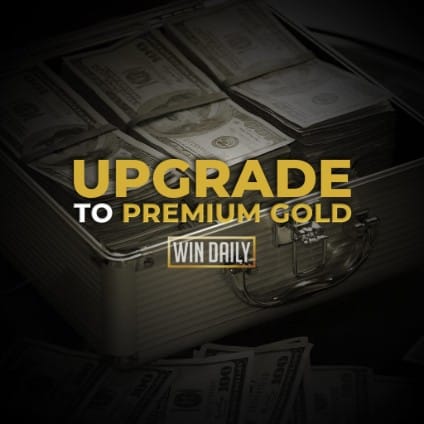 11/7 NHL DraftKings Rankings
DraftKings Top Three Forwards/Centers
Andrei Svechnikov – Carolina Hurricanes – $6,600
Sebastian Aho – Carolina Hurricanes – $6,300
Kevin Labanc – San Jose Sharks – $4,100
NHL DraftKings Top Three Defenders
Dougie Hamilton – Carolina Hurricanes – $6,500
John Carlson – Washington Capitals – $7,400
Nate Schmidt – Las Vegas Golden Knights – $4,800
NHL DraftKings Goalies
Pekka Rinne – Nashville Predators – $7,700
Semyon Varlamov – New York Islanders – $8,200
Darcy Kuemper – Arizona Coyotes – $8,400
11/7 NHL FanDuel Rankings
FanDuel Forwards/Centers
Matthew Tkachuk – Calgary Flames – $6,900
Andrei Svechnikov – Carolina Hurricanes – $6,200
Timo Meier – San Jose Sharks – $5,300
FanDuel Defensemen "Lots of Value for $5,000 and less"
Nate Schmidt – Las Vegas Golden Knights – $4,400
Quinn Hughes – Vancouver Canucks – $4,400
Michael Kempny – Washington Capitals – $3,900
FanDuel Goalies
Semyon Varlamov – New York Islanders – $8,200
Pekka Rinne – Nashville Predators – $8,800
Darcy Kuemper – Arizona Coyotes – $8,400
11/7 Monkey Knife Fight NHL Prop Picks – Win With These Picks Here and Get 100 Percent Bonus!
Evander Kane – Over 4.5 Fantasy Points – In his first season in San Jose, Evander Kane went disappearing at times, particularly during the playoffs. However, in his second season in California, he looks like the Sharks leader and will look to score a goal in two straight.
Dougie Hamilton – Over 4.5 Fantasy Points – Dougie Hamilton has yet to let us down on Monkey Knife Fight so far this season. The threshold got bumped up an extra fantasy point since last time but the matchup is about as good as one can get.
Sign up and get started with WinDailySports! We have your sport and the experts to help make you money. Why lose another buck when you can win TODAY!