NFL Week 5 DFS Video: DraftKings Thursday Night Football Showdown: Rams at Seahawks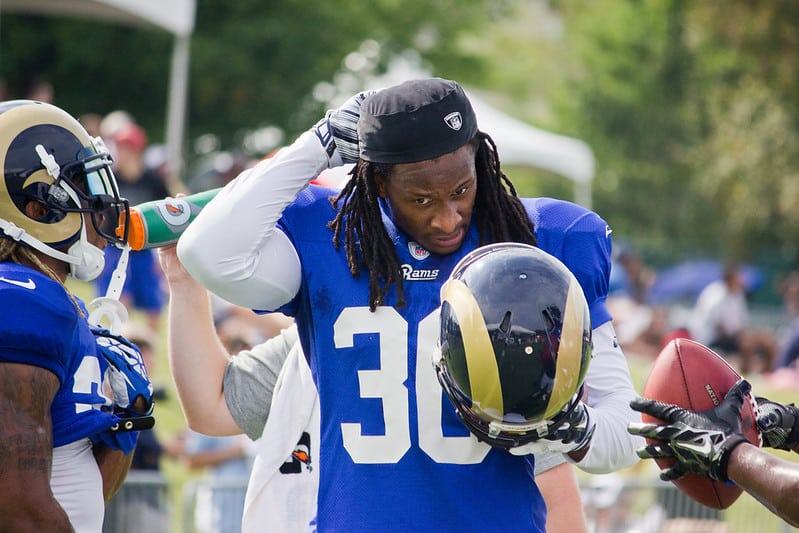 Watch below to Find Out How to Build Your Lineup in Showdown for Thursday Night Football!
Sign up NOW for Premium Gold right here! Projections, wagering info, 24/7 expert chats and more!
Get Ready For Thursday Night Football!
The NFL season is entering Week 5 and that means it is time for another Showdown Slate Thursday night football on DraftKings. Most noteworthy: Showdown differs from traditional contests in that it features just six players to the roster. The caveat being one is slotted in as your captain. The captain spot is unique; the players slotted there earns 1.5x fantasy points. They also cost 1.5x their normal price. Finding the right player for your captain spot will be especially important to win because if they have a big game and are not owned highly they are the difference-makers in the Thursday night contest.
Final Takeaways
Above all, you need to buy into a narrative. Remember storytime as a kid? Same concept here. How will the game go in your eyes? Give yourself an idea of how you think the game will go and build your roster in correspondence to the game flow. Check out the full video to get the players I recommend targeting. As a sneak pee,k some of the players that I am touting for Thursday night football include DK Metcalf, Jared Goff, Tyler Lockett, Todd Gurley, Chris Carson, and Brandin Cooks. You also have to love the Seattle DST in this game. The current FanDuel Sportsbook has the current total at 49.5 with the Seahawks at -1.5.
Featured Image via Christina Van Meter