NFL DFS: Week Six Running Back Breakdown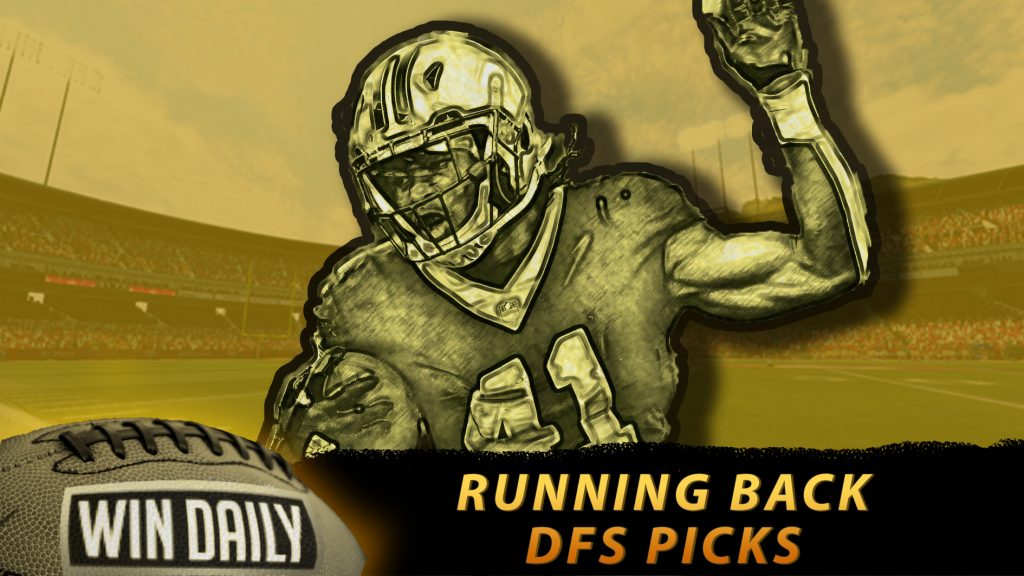 This report will provide NFL DFS running back options for the Week Six 10-game main slate. Running backs will be broken down into three tiers, high, mid, and low. I will also include punt plays.
High Tier
NFL DFS Running Back: Le'Veon Bell (NYJ) ($6800 FD|$6400 DK)
I've said since Sam Darnold went out I wouldn't roster Le'Veon Bell. Well now Darnold is back and NFL teams actually have to game plan for the pass which will create more opportunities for Bell. It's hard to put up good numbers on the ground with teams stacking the box every down, but Bell still has manged top five targets (32) and receptions (27) on the season. He has 166 yards receiving and 206 yards on the ground. The Jets rank dead last in terms of run blocking, but we should see that number improve with Darnold at the helm. This is easily my favorite RB play of the week with the palatable price on both sites and considering his upside and usage in the Jets offense.
NFL DFS Running Back: Dalvin Cook (MIN) ($8200 FD|$8400 DK)
It wouldn't be right for me not to mention Cook, but he isn't a top play for me this week. He will find his way into my lineups just based on sheer usage. He has 542 yards on the season (second best) and is averaging over six yards per touch. Hard to ignore his 24.6 fantasy point per game output, but his matchup against the number one run defense in the NFL has me thinking twice. The Eagles allow the least amount of yards to the RB position (63 per game). The Vikings offensive line, who allow Cook to average over five yards per carry, will have their work cut out for them at home this Sunday.
NFL DFS Running Back: Mark Ingram (BAL) ($7500 FD|$6600 DK)
Mark Ingram found his way into the end zone in Week Five but outside of that it was a floor performance for the All-pro running back. Second only to San Francisco, The Ravens average over 190 yards on the ground per game. Granted, there is essentially a three way split in carries in Baltimore and we all know Lamar Jackson gets a good chunk of those yards. The Bengals have been atrocious against the run, allowing nearly 170 yards on the ground per game. Things won't get easier for them this Sunday against a Ravens team that prides themselves on their balanced run attack. Only draw down I see for Ingram is Jackson and Edwards eating into his usage.
NFL DFS Running Back: Ezekiel Elliott (DAL) ($8500 FD|$8500 DK)
Elliott will round out my top tier plays for Week Six. He draws a tough matchup against one of the best defensive lines against running backs. The Jets allow just over 3.50 yards per carry and an average of 87 yards per game on the ground. Elliott will need to get things going for the Cowboys who rank in the top five in terms of run blocking (4.6 yards per carry) and get top LT Tyron Smith back to anchor their offensive line in Week Six. Elliott has 85 carries for 386 yards and 13 receptions for 92 yards through the first five weeks.
Honorable Mention: Alvin Kamara (NOS) ($7900 FD|$8000)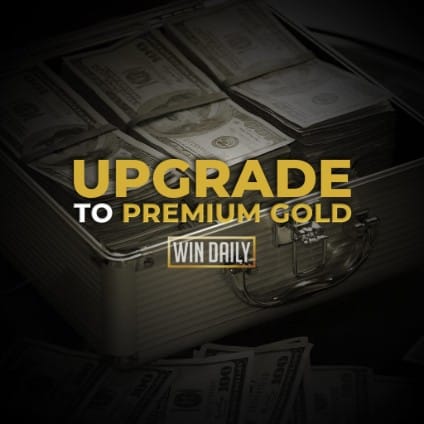 Mid Tier
NFL DFS Running Back: Chris Carson (SEA) ($7200 FD|$6000 DK)
This week presents great spots for mid tier priced running backs and Chris Carson comes in as one of my favorite in Week Six. Carson and the Seahawks face a Cleveland Browns defense that just gave up 278 yards on the ground to the 49ers on Monday Night. The Browns are also giving up over 150 yards per game on the ground and rank in the bottom five in terms of defensive line efficiency, giving up over five yards per carry. I love Carson in Week Six, catching the Browns at home on a short week.
NFL DFS Running Back: Leonard Fournette (JAX) ($7300 FD|$6700 DK)
Leonard Fournette has now strung together two games over 100 yards rushing and got into the end zone for his first touchdown in Week Five. The Jaguars will take on the Saints who surrender over four yards per carry and over 100 yards per game on the ground. The implied matchup is tough, but Fournette managed to log a solid performance in a similar matchup against the Panthers in Week Five. Fournette has 95 carries for 512 yards (3rd best) and 20 receptions for 143 receiving yards on the year.
NFL DFS Running Back: Derrick Henry (TEN) ($6700 FD|$6100 DK)
Derrick Henry is hot and cold as always, but draws a good matchup against a Denver defense that is allowing over 125 yards per game on the ground in 2019. Henry has 98 carries for 387 yards (3.8 per carry). One thing to keep in mind when considering Henry is where he is playing. Henry is a big bruiser but playing in Denver is no easy task if players are not properly conditioned for over 5,000 feet above sea level. Outside of that I think he provides a fairly safe floor and decent upside in Week Six.
Honorable Mention: Joe Mixon (CIN) ($6400 FD|$5500), Devonta Freeman (ATL) ($6600 FD|$5800) David Johnson ($7900 FD|$7600 DK) **Listed Questionable
Low Tier & Punt Plays
NFL DFS Running Back: Kenyan Drake (MIA) ($5600 FD|$4400 DK)
I know, I know, crazy of me to even consider listing a Miami player. Despite how bad the Dolphins have been this season, the Redskins really aren't that far behind them. Washington is giving up over 140 yards on the ground per game and rank in the bottom ten in terms of defensive line efficiency (4.3 yards per carry). This really is a punt play, but this game presents a lot of value and good matchups even when considering how bad these two teams have been. Drake has 31 carries for 113 yards in 2019.
NFL DFS Running Back: Chase Edmonds (ARI) ($5200 FD|$4600 DK)
David Johnson is listed as questionable coming into Week Six. If he is out, Chase Edmonds would be the one to inherit the touches. Edmonds certainly offers big play upside, he has 19 carries for 127 yards and six receptions for 43 yards. He is averaging 6.8 yards per carry in the limited action he has seen. Atlanta has been fairly decent on a per play basis, allowing just over four yards per carry, but still allow over 120 yards on the ground per game. The Atlanta defense has been dismal in 2019, holding a 3.8% adjusted sack rate and 10.4% defensive DVOA. Arizona and Atlanta both rank within the top ten in terms of offensive pace, so Edmonds should see plenty of looks if he indeed does get the nod this Sunday.
Honorable Mention (Punt): Adrian Peterson ($5300 FD|$4500 DK)
Did you enjoy this piece of content? Sign up for our premium gold membership today!
Follow us on Twitter!