Week 13 NFL DFS Sunday Night Showdown Preview with DFS Pro David Jones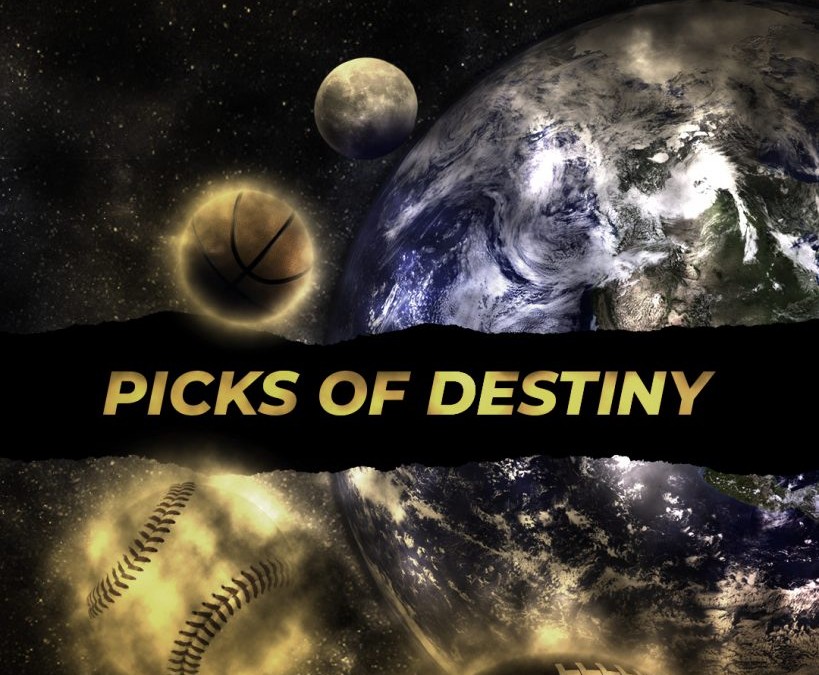 Week 13 in the NFL is all about finding the best opportunities for guaranteed production with a high upside. Follow my stud and value plays and lock in the NFL DFS Picks of Destiny.
David Jones took down the Week 8 Monday Night Showdown which is the fourth time he has won it the past five contests.
David Jones won 100K on FanDuel! Read about it here
I want to start off this article by saying you must have the absolute nuts to win the top prize up top on large field GPPs. There is no room for mistakes with so many entries in these contests. If you think you are going to win it all by playing a combo of the top seven guys in the player pool, you are not. If a combo of a bunch of guys you have heard of before is indeed the best scoring lineup, you will most likely tie for first. If that sounds good to you, then go for it. It will be profitable if you nail it, but for me, I like to be a little different on these slates. I will be making multiple teams and taking long shots on a few cheap guys.
Leaving cash on the table in these NFL DFS contests is fine too. This makes your lineup even more unique and lower owned because a lot of amateurs will be pulling their hair out to use their entire salary.
That all being said, I have looked at every possible player that can get on the field and listed my picks below.
The NFL DFS Week 13 Sunday Night Showdown Picks
MVP: Julian Edelman ($13,000FD) I like him better on DK because of the PPR structure. He gets double-digit targets a game and if he breaks 100 yards and gets in the end zone he is your MVP.
Pivot 1: Tom Brady ($14,500 FD) I prefer to target Houston through the air. Brady has looked mediocre this season but he pops ever once in a while. He will be ready.
Pivot 2: Sony Michel ($11,000 FD) This is basically a hedge against the Pats passing game.
Note: Deshaun Watson ($15,500) The Houston offense is more reliable because they have fewer options and it is not as random as the Patriots. However I think they struggle tonight and the Patriots get the W. Watson is a run threat and a passing threat so he could have a big game, however, he is the most expensive guy on the board. I will have a few Watson MVPs, but more Pats.
Punt: Will Fuller ($12,500 FD) The Patriots will probably double cover Hopkins, which leaves more opportunity for Fuller. I tend to lean toward the WR2 against the Pats, and Will Fuller is one of my favorite second options in NFL DFS.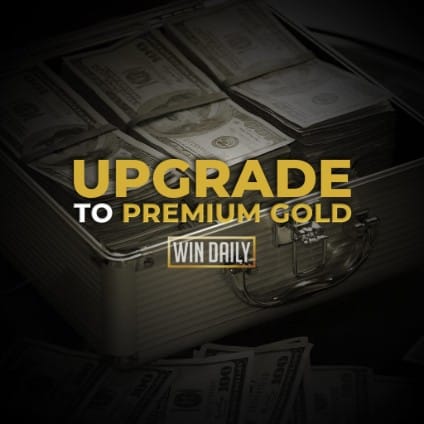 Flex Options:
DeAndre Hopkins ($14,500 FD) I don't like WR1 against the Pats, but the volume and opportunity should be there. Better play on DK. I don't think you HAVE to have him.
Mohamed Sanu ($10,000 FD) WR2 on Patriots
Darren Fells ($6,000 FD) Way too cheap, and will be utilized more this game with difficult deep coverage on the Texans WR core.
Phillip Dorsett ($8,000 FD) WR3 and looks to be healthy
Duke Johnson ($7,500 FD) Better play on DK, should be used as much, or more, than usual in pass game tonight.
Kenny Stills ($6,500 FD) Underpriced and I think he gets more looks tonight with Hopkins being blanketed
OUT Nick Folk ($9,000 FD) Pats kicker
Carlos Hyde ($11,000 FD) The Texans will want to use Hyde to keep Brady off the field, I just don't think it works and they are forced to abandon him
James White ($10,500 FD) Boom or bust, Lower owned because of price tag and more busting than booming.
Ka'imi Fairbairn ($9,500 FD) Texans kicker
K'Neal Harry ($8,000 FD) He has come on strong lately, however, I view him as WR4 in this offense now that they are healthy,
Ben Watson ($7,000 FD) need him to score
Punts: Unless you are making multiple lines, use the guys listed above.
Rex Burkhead ($7,000 FD) he will get a handful of touches, if he gets in the end zone he pays off
Jordan Akins ($6,500 FD) Texans TE 2. I don't want more than one TE from Houston. Should get a few targets.
KeKe Coutree ($6,500 FD) Make sure he is active if he is, he is a deep punt. Last week he was a healthy scratch.
Brandon Bolden ($5,000 FD) You never know with the Patriots.
Matt LaCosse ($5,000 FD) If I have 150 lineups I'll put him on one.
Click here to play the Thursday MonkeyKnifeFight.com Pick. Play this pick and get a 100 percent bonus!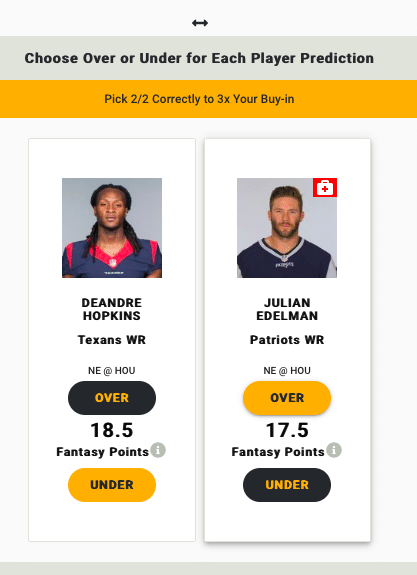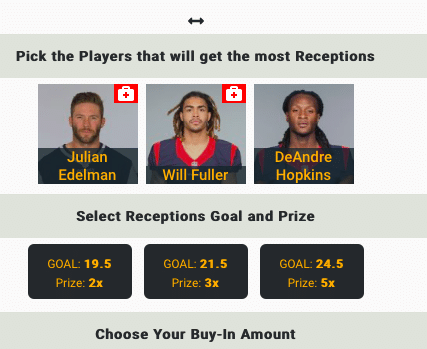 Sign up NOW for WIN DAILY Premium Gold Right Here! Projections, wagering info, 24/7 expert chats and more!
Follow Win Daily Sports on twitter @WinDailyDFS.