Week 10 NFL DFS Sunday Night Showdown Preview with DFS Pro David Jones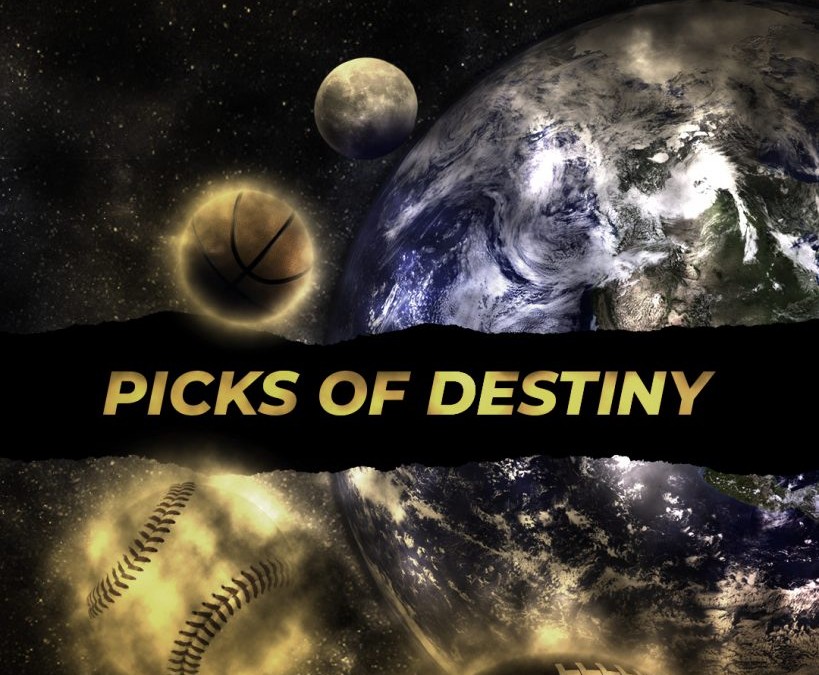 Week 10 in the NFL is all about finding the best opportunities for guaranteed production with high upside. Follow my stud and value plays and lock in the NFL DFS Picks of Destiny.
David Jones took down the Week 8 Monday Night Showdown which is the fourth time he has won it the past five contests.
David Jones won 100K on FanDuel! Read about it here
I want to start off this article by saying you must have the absolute nuts to win the top prize up top on large field GPPs. There is no room for mistakes with so many entries in these contests. If you think you are going to win it all by playing a combo of the top seven guys in the player pool, you are not. If a combo of a bunch of guys you have heard of before is indeed the best scoring lineup, you will most likely tie for first. If that sounds good to you, then go for it. It will be profitable if you nail it, but for me I like to be a little different on these slates. I will be making multiple teams and taking long shots on a few cheap guys.
Leaving cash on the table in these NFL DFS contests is fine too. This makes your lineup even more unique and lower owned because a lot of amateurs will be pulling their hair out to use their entire salary.
That all being said, I have looked at every possible player that can get on the field and listed my picks below.
The NFL DFS Week 10 Sunday Night Showdown Picks
Whenever the Cowboys play I always lock in Dak, Zeke and either Coop or Gallup. The Vikings kind of match the Cowboys mold with Kirk, Cook and Diggs tonight. The way I am going to approach this slate is get at least four of the six guys I mentioned above in a lineup and punt the other position.
MVP: Dak Prescott
MVP Pivot 1: Stefon Diggs
MVP Pivot 2: Dalvin Cook
If you make multiple lines mix in some Zeke, Cousins and Cooper/Gallup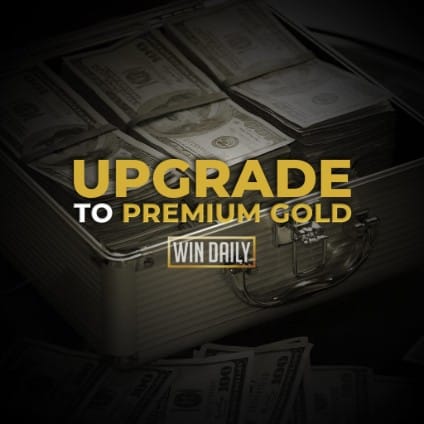 Flex Options:
Listed in order of preference, with price factored in.
I did my research on FanDuel today.
Flex:
Dak Prescott
Stefon Diggs
Dalvin Cook
Ezekiel Elliot
Amari Cooper
Kirk Cousins (pair with at least one pass catcher)
Michael Gallup (if you have more than one Cowboys pass catcher you are gonna need Dak)
Olabisi Johnson
Brett Maher
Dan Bailey
Jason Witten
Kyle Rudolph
Irv Smith Jr (Vikings should be running two TE sets)
Punts Listed in order
Laquon Treadwell
Blake Jarwin (not with Witten)
Randall Cobb (not with Austin)
Alexander Mattison (not with Cook)
Tavon Austin
Tony Pollard
Ameer Abdullah (not with Mattison)
Click here to play the Thursday MonkeyKnifeFight.com Pick. Play this pick and get 100 percent bonus!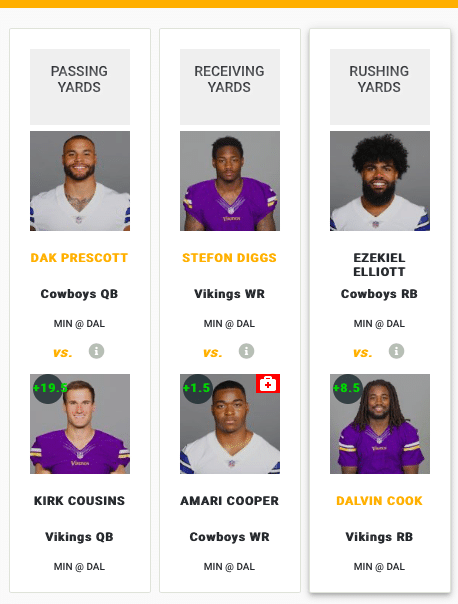 Sign up NOW for WIN DAILY Premium Gold Right Here! Projections, wagering info, 24/7 expert chats and more!
Follow Win Daily Sports on twitter @WinDailyDFS.