NFL DFS RUNNING BACK REPORT – WEEK 12 MAIN SLATE DraftKings & FanDuel Lineups
Published
2 months ago
on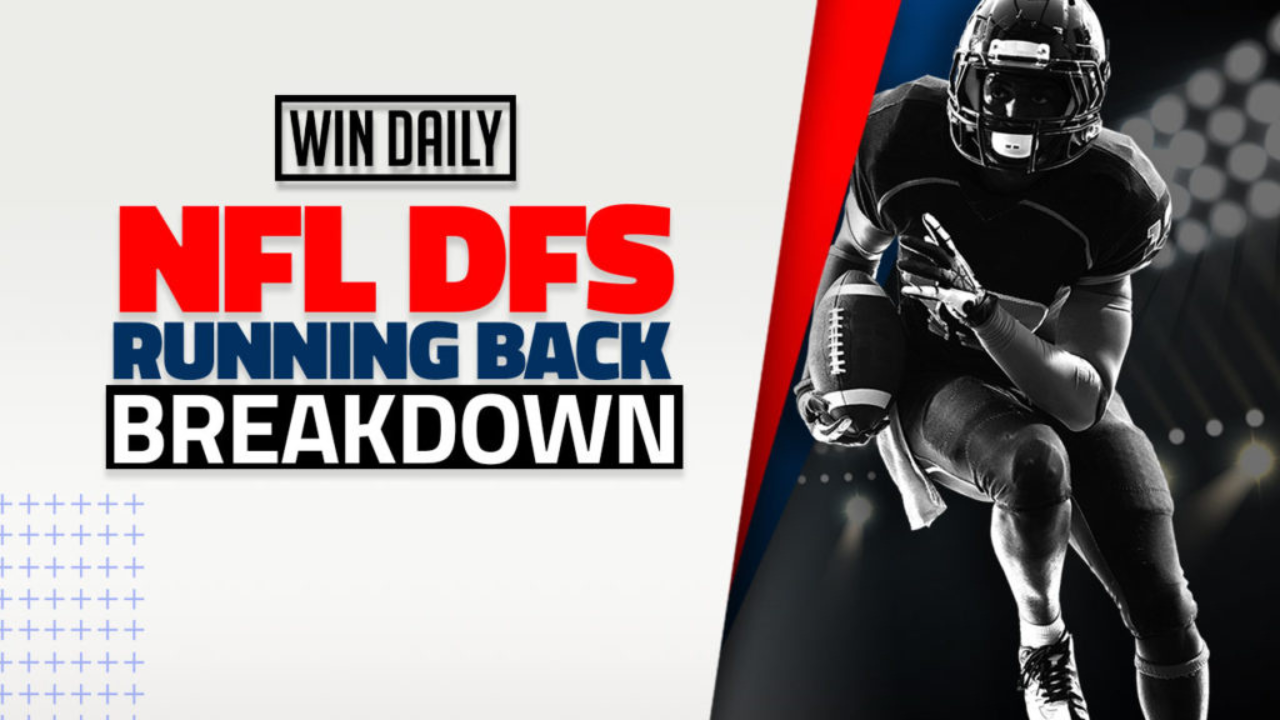 Coming off a solid Turkey Day we move to the Main Slate for Sunday's Week 12 contests. Several key injuries to starting RB's are sure to make their backups very popular on an intriguing slate. But we see value all across the board and have highlighted our favorite backs below.
Please be sure to check out Stix's projections each week when evaluating NFL DFS using the NFL Projection Model. It's the best predictive tool on the market and will give you a competitive advantage against the competition! Also don't forget to check out the NFL Pre Lock Show on Sunday at 11am on YouTube.
As with the past weeks I highlight my favorite 10 RB's below and break them up into Tiers (Tier 1 = $7K above, Tier 2 = $6K to $7K, Tier 3 = below $6K).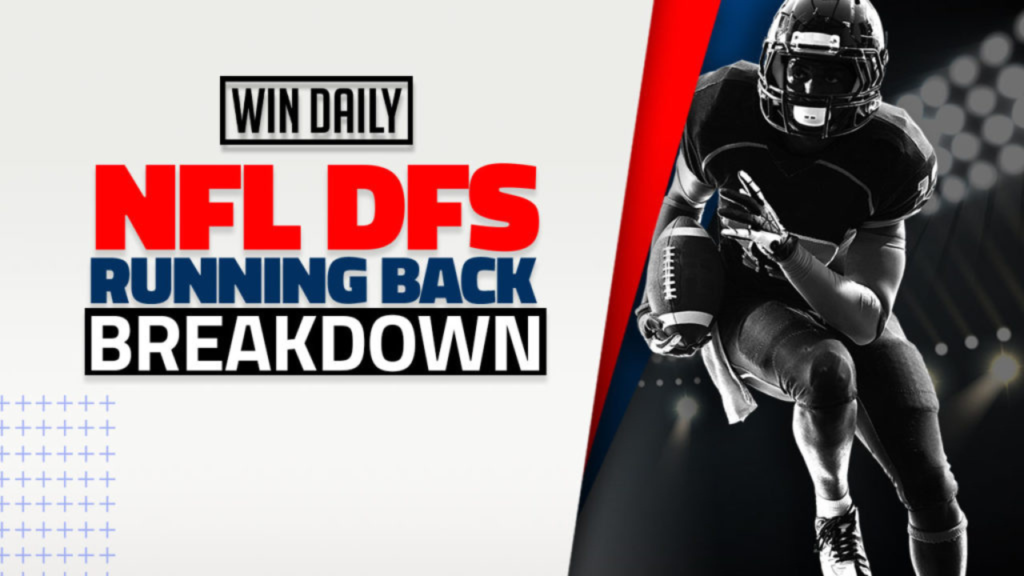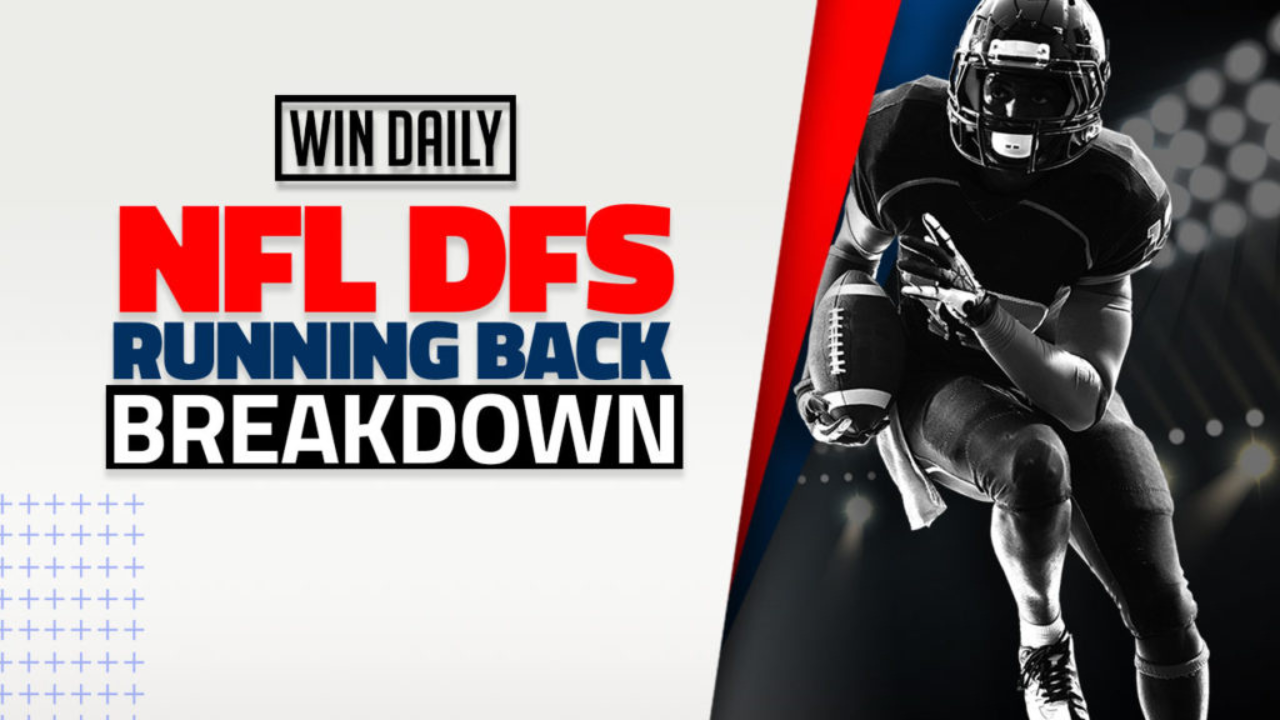 TIER 1 DFS RUNNING BACKS
AUSTIN EKELER $8500 DraftKings $8800 FanDuel
Ekeler is about a safe as a play as you'll get for running backs. If he's off his game running the ball, then he makes it up in the receiving game. He averages 23.4 DK points per game (highest in NFL) and can pop for over 30 on any given game day (3 games over 30 DK points this year). Today, he faces the Cardinals who allow the 20th most points to RB's. Even better news is that they are susceptible to RB's catching the ball as Christian McCaffrey caught 7 last week and Alvin Kamara had 7 a few weeks back (Dalvin Cook had 5 catches vs Cards just 3 weeks ago). So bank on Ekeler getting his catches which will get him a very high floor in tomorrow's game.
DERRICK HENRY $8300 DraftKings $9500 FanDuel
Henry faces up against the Bengals who have a solid rush defense as shown by their ranking of 16th in rushing defense DVOA. Additionally, they are allowing the 10th least points to RB's this year. But with that said, the Bengals have been exposed against good rushing teams as displayed just a few weeks ago on MNF when the Cleveland Browns rushed for 172 yards against Cincy. Even last week, Najee Harris had his best game of the season by gaining 90 yards on 20 carries. Bring on the NFL's best rusher, and I think we have a recipe for success. This is a spot that might go under the radar, but I will look to get exposure to Henry in both NFL DFS GPP's and cash.
JOSH JACOBS $7700 DraftKings $8700 FanDuel
When the Raiders feed Jacobs, their odds of winning go way up. In games when Jacobs get 20 carries, the Raiders are 3-2. When he gets less than 20 carries, they are 0-5. Well, this looks like a perfect week to get Jacobs the ball as the Seahawks rank 17th in rushing defense DVOA. Additionally, Seattle is 28th in rushing yards allowed per game at 140.9. Finally, I think the Raiders are playing more free since owner Marc Davis gave them all a free pass. They showed heart last week in Denver and I think they'll keep that energy going into Seattle this week. Keep an eye on Jacobs status, as he's dealing with a calf injury. But if he's a go, then he should be at the top of your list for RB's this week.
TIER 2 DFS RUNNING BACKS
KENNETH WALKER $6900 DraftKings $8400 FanDuel
Speaking of the Seahawks, they also have one of the best matchups on the board tomorrow as the Raiders rank 29th in points allowed against RB's. Which puts Kenneth Walker in full play mode. Since taking over the starting role, Walker has averaged 20 points per game. And in his last 5 games, he's averaged 22 touches per game. That should be plenty enough to put up big numbers against a Raiders D that has allowed big games of late to backs such as Kamara, Taylor and Etienne.
JAMES CONNER $6600 DraftKings $7000 FanDuel
I have to be honest, I've never recommended playing James Conner. And as I write this, my hands hurt with each keystroke. But I can't ignore the fact that the Chargers are 30th in rush defense DVOA and allow the 30th most rushing yards per game. Just last week Isiah Pacheco ran for a career-high 107 yards on just 15 carries. So James Conner has a great opportunity to smash tomorrow especially with Kyler Murray back in action. My hands still hurt but will feel much better if everything goes as planned and the Chargers keep up their welcoming ways to RB's.
TIER 3 DFS RUNNING BACKS (VALUE TIER)
JEFF WILSON DraftKings $5900 FanDuel $7700
Jeff Wilson, come on down! You're our next contestant on smash RB's plays against the Houston Texans. The Texans roll in the worst overall run defense by allowing the most yards per game on the ground (178.9) plus the most points to RB's. While the Dolphins had a bye last week, the week prior Wilson gained 61% of the snaps. He has emerged as the leader in the Dolphins backfield and Raheem Mostert is likely out for today's game. In this explosive offense and versus a terrible defense, Wilson is going to be in line for a big game today. He's a much better play on DraftKings based on his low salary.
SAMAJE PERINE DraftKings $5600 FanDuel $6600
And here's our first spot where we deploy a backup RB due to injury. Joe Mixon was ruled out because of a concussion. In comes Samaje Perine, who scored 30.2 fantasy points last week against the Steelers. Perine is a quality backup who can shoulder the load of the starting RB. Unfortunately, he gets to do it against the 2nd best run defense in the league in the Tennessee Titans. But at this price, and with his ability to catch the ball, Perine is an attractive option based on the volume of touches he is predicted to get.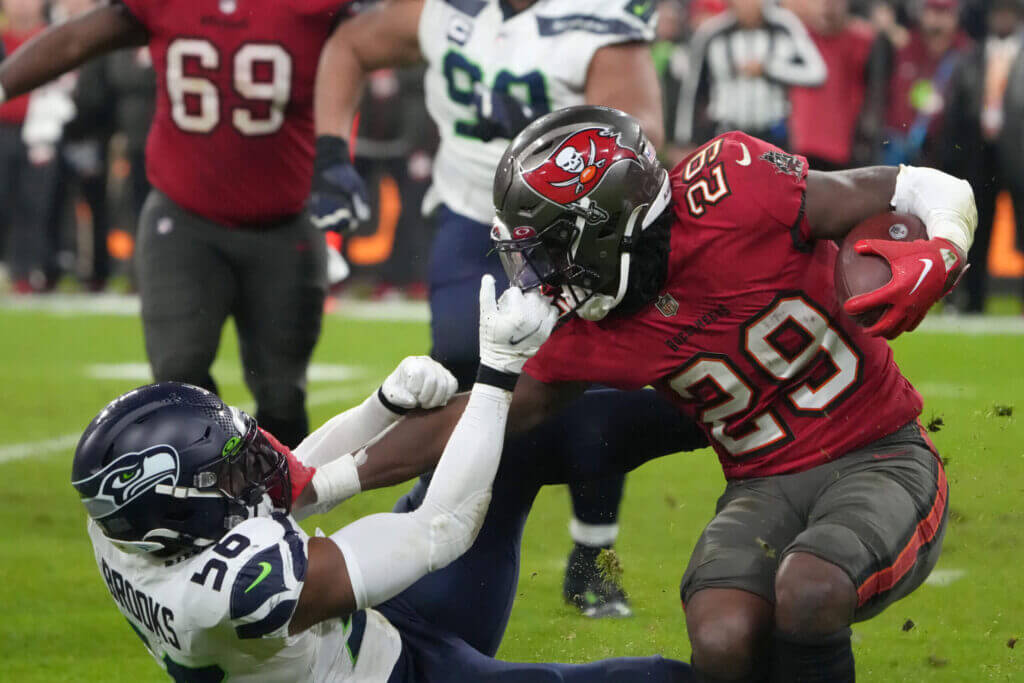 RACHAAD WHITE DraftKings $5100 FanDuel $6400
Our second spot on the board to use a reserve RB is in Tampa with Rachaad White. The Bucs announced that starting RB Leonard Fornette is out with an injury. The biggest secret in Tampa has been the need for the Bucs to use White more. He even got the start in their last game against Seattle and got 64% of the snaps. But now the one person blocking him from a full workload is hurt and that number should go up even more. The other great news is that his opponent, Cleveland, is ranked #32 in rushing defense DVOA. This will be chalky, but at this price he is a must start in both NFL DFS GPP's and Cash. Of course, you'll have to get different in some lineups but plan to use White on the higher side of your builds (~30%).
NFL DFS BONUS PICKS
My bonus pick this week is TRAVIS ETIENNE ($6700 DK). The Jags had a BYE last week and had time to get their star RB rested up. Baltimore is decent against the run but show are 14th in rush defense DVOA. In order for the Jags to keep pace, they will need to get the ball to Etienne in creative ways. I believe they'll be able to do that and Etienne should be in line for a solid performance especially if he keeps up the 80% snap count ratio he's had for the last month.
RB PROP BETS
AUSTIN EKELER over 4.5 receptions (-125)
JAMES CONNER Anytime TD (-120)
Now that you finished reading the NFL DFS RUNNING BACK REPORT article make sure to check out our YouTube Channel for constant content for every game and slate in the NFL this season and hop in our Discord Expert Chat.
Also, be sure to follow me on Twitter (@dgloeck) and my other content that is part of the WinDailySports family.