NBA Finals – Game 4 DraftKings Breakdown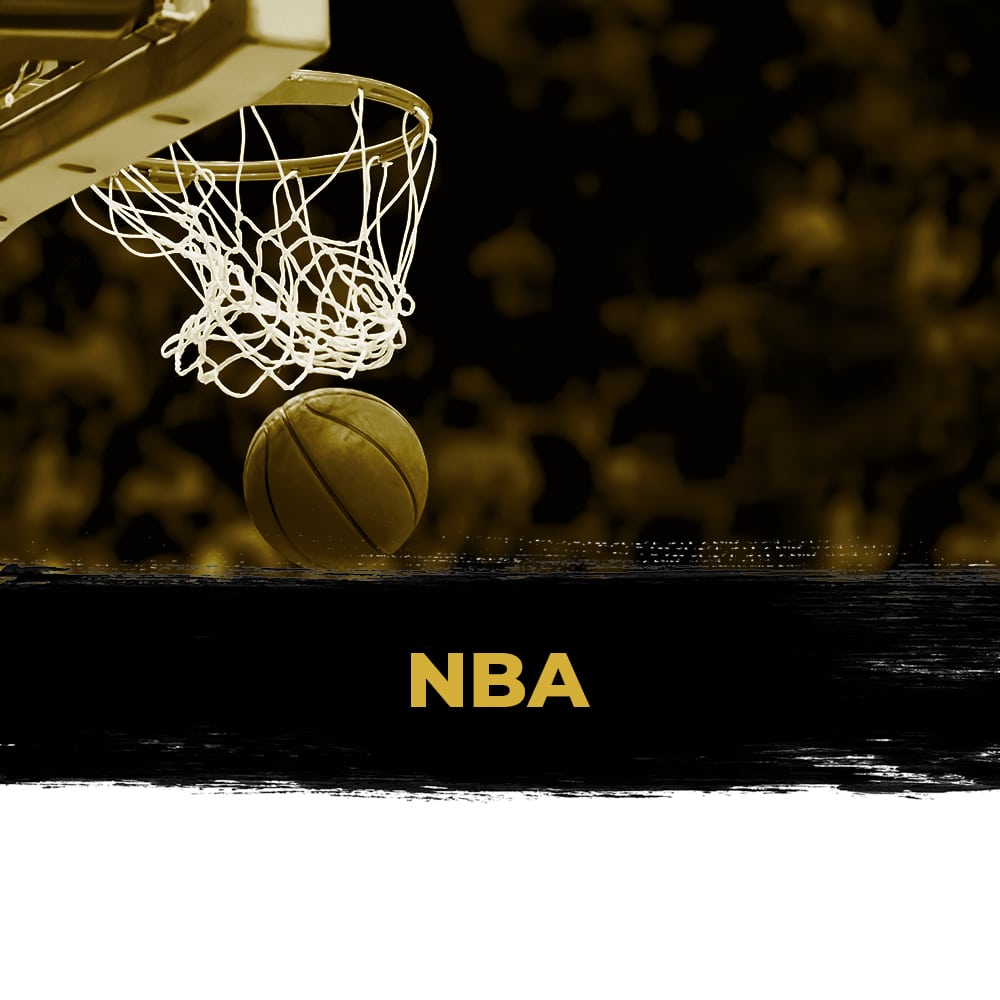 Game 4 of the NBA Finals has usually been a threat to be the final slate of a DFS season. With Cleveland never posing much of a threat to Golden State, a Game 4 has not meant this much in the Finals in a long time. The Warriors have their backs against the wall and are in a must-win situation, but they will be forced to do it without Kevin Durant once again. Who will step up for the Warriors and will it be enough?
The strategies for showdown are surprisingly widespread. While the cash game approach of using optimal plays and filling your salary cap makes the most sense, there are only so many optimal combos to use in a GPP. With that said, even if you hit the jackpot, it might not result in a massive payday as you will be splitting it with hundreds of others. Leaving salary and using lower owned captains can help give you the upside that you want in a tournament.
With that said, my approach is to let the other people get crazy and attack as many cash games as possible. DeMarcus Cousins was just 10 percent owned in Game 2 double-ups despite being announced as a starter at just $5,400. With some injury questions tonight, perhaps some sort of value can surface to give us the edge we need in cash.
Injury Report:
Klay Thompson: This should surprise nobody, but Klay Thompson is going to return tonight and have unlimited minutes for the Warriors in this must-win game. Thompson seemed demoralized that he was forced to sit out even following the loss, but indicated in his interview yesterday that he is feeling good and seems ready to go at full gear.
Kevon Looney: Looney's injury may not have the same impact that Kevin Durant had for the NBA Finals, but his presence is still very important for the Warriors, and any injury on a showdown slate impacts multiple guys. Looney is listed as questionable for tonight's game after he had been ruled out for the finals. That initial ruling changed after it was suggested that he could return at some point. Looney is very cheap tonight, and this information is important to monitor for the sake of DeMarcus Cousins and Andrew Bogut.
Kevin Durant: The mystery surrounding KD's return continues to loom and there is much speculation about whether or not he has already played his final game as a Warrior. The narrative states that the Warriors are fine without him, so I'm sure a little part of the superstar is enjoying the team's struggle. With Durant out, Curry, Thompson and Cousins will soak up the most usage, likely in that order.
The Starting Five:
With the salaries basically completely adjusted for rotations, it is hard to find an edge, but captain ownership becomes spread out, as it becomes harder to captain the big names. Here are some of the best plays per dollar. I will also include a GPP dart throw in case you want to risk a punt to captain Steph Curry or Kawhi Leonard.
Fred VanVleet:
While VanVleet did not start in game three, he started the second half despite Danny Green making three early three pointers. Green was in mild foul trouble, but it's rare for a coach to sit a guy to start the second half with three fouls when he is playing well. VanVleet has been the beneficiary of soaking up extra minutes due to foul trouble, but Nick Nurse is finding any excuse to play the struggling guard maximum minutes here.
While his 6,000$ price is certainly lofty, he might provide you with some low ownership for a guy who has averaged 36 minutes per game in the last two games. While I expect that to drop to around 33-34, VanVleet has been vital in providing Kawhi with space and making Golden State's trapping defence something that they might start to second guess against a hampered Kawhi.
Fred has been asked to cover Steph Curry tightly for large portions of games and he was the designated "Steph chaser" when the Raptors went to the rarely used "Box and 1" defence in game two. VanVleet has earned Nick Nurse's trust and ever since his second child was born, he has averaged 15 points per game, though it has been due to an unsustainable 57 percent three point shooting percentage.
While Fred's shooting may not stay this high, he handles the ball a lot and is someone who can penetrate off the bounce or off the catch, which makes me believe his assist numbers should rise compared to what we have seen to neutralize the likely drop in shooting percentage.
Klay Thompson:
Klay Thompson is my favourite play on this entire slate. With injury concerns and a lack of certainty for his health and rhythm, I think Thompson will be severely under-owned tonight. Thompson's minutes align with all of DeMarcus Cousins and while some think that hurts Thompson, it most definitely helps him. Cousins' ability to suck defenders in deep and make a pass to cutters allows for Thompson to actually get open much easier than he would with someone like Looney on the court.
Andrew Bogut has the same impact as his post passing can free up Thompson far better than Looney can.
Thompson averages 1.07 Fantasy Points per minute in 289 minutes on the court with Cousins on and Durant off. This is on 20 field goal attempts per 36 minutes.
With Golden State showing that they are willing to stretch Steph and Draymond out to 43 and 41 minutes respectively, I can expect Thompson to get the same treatment with the Warriors in a must win situation with word that there will not be a limit on his minutes. The sharpshooter should see over 40 minutes which will equate to around 25 shots. Furthermore, he averages four assists per 36 minutes with Cousins because of the big man's ability to roll after a handoff to Klay and finish through contact.
At this price, it is hard to not consider Klay as a real legitimate captain option and he is my favourite play per dollar.
Marc Gasol:
Marc Gasol's minutes were uninspiring last game from a duration standpoint, but there was a reason for it. Gasol played the first ten minutes of the game, and checked back into the second quarter with seven minutes remaining. He picked up his third foul pretty quickly during his second shift, but the rotation shows that Nurse was ready to roll Gasol out there for 34 minutes if the first half repeated. The big man fouled out of game one and had foul trouble in game two, which means he has not hit his peak minutes.
Now let's look at the quality of minutes, and those are definitely there. The big man is benefiting from the Warriors trapping and he is actively going after DeMarcus Cousins in pick and roll situations. He is averaging one fantasy point per minute despite being just 3-10 on three pointers and averaging less than a steal and a block per game. His production is sustainable and if Gasol can avoid fouls, get some more secondary stats and hit his open threes, we could see him easily crush his insulting 6,400$ salary.
DeMarcus Cousins:
I have a lot of mixed feelings about this one, but I am going to ride the Boogie train here at this price. While Boogie is clearly not 100 percent, it is worth noting that with Durant off of the court, Cousins averaged more fantasy points per minute than Curry and Thompson. While I don't expect him to hit those minutes, it has been worth noting that Cousins is averaging a fantasy point per minute in this series despite shooting the ball at a 23 percent clip.
Cousins is way too talented to be producing at this clip, and he had good post position multiple times last game before being unable to finish at the rim. The big man lost a lot of minutes because of his poor play, but he is someone who has a lot of upside for his price as we saw in game two. With Looney banged up, I cannot envision Steve Kerr playing Bogut more than Cousins again, and I think the big man responds with a bigger game.
Keep in mind that in game two, Cousins saw 28 minutes and it is very possible his body was still fatigued from playing that amount of minutes. Perhaps with less minutes last game, Cousins can have the legs to start fresh and earn minutes in the mid to high twenties yet again, like we saw in game two.
Even at his worst, Cousins has been producing at a solid clip DFS wise and there is much more juice that can be squeezed out of him based on the role he plays on this team.
MVP: Stephen Curry:
While Curry is likely going to be the highest raw points man of the slate, it doesn't mean you have to captain him due to the lack of value. However, I will prioritize him over Kawhi as a regular player, as the Warriors are drawing up plays where he is constantly option one running through screens.
His minutes and usage are insane right now, and there is no reason to fade this guy.
The reason I like him over Kawhi Leonard is because he is clearly not 100 percent and is just an incredible part of the offence rather than being the entire offence.
Leonard had 72 touches compared to Curry's 103, while Curry also took 11 more shots, and five more uncontested shots than him in game three. With the season on the line for Golden State, expect Curry to hoist up 25-30 shots tonight as the Warriors will live and die with their former MVP.
GPP Dart Throw: Kevon Looney/Andrew Bogut
I believe that Bogut and Looney are far too cheap for their talent. The question here is whether or not Looney plays. If Looney plays he is a solid GPP punt option at just 3,600. He has a lot of upside compared to the others in that range and can eat into Cousins' minutes if need be. His health is obviously in question.
I actually feel better with using Bogut if Looney doesn't play. Bogut saw 22 minutes last game and was active on the glass where he pulled in 7 of his 12 rebound opportunities. Bogut also was not just a roller, but he was active as usual in the high post and racked up 31 touches and 27 passes in the game.
Bogut has upside just because of his role on this team and the fact that he doesn't need much time to rack up stats. If Bogut plays 18-20 minutes we can expect the same amount of fantasy points at likely low ownership given his name value and bench role.
Other Options: Kyle Lowry, Draymond Green
Super Punts with floor of zero (Use at your own risk to fit all the studs): Jonas Jerebko, Norman Powell.
I am a 24 year old Canadian DFS player who has been playing since my 18th birthday. I am the 80th ranked NBA DFS player while playing exclusively on DraftKings. My best DFS sport is definitely basketball, but not just NBA. Euroleague is where I specialize, while WNBA is also a profitable sport for me. I do NHL, NFL and PGA as well, and have been an NHL and MLB writer in the past for Rotogrinders.