NBA DFS Sunday Night Positional Breakdown With BCW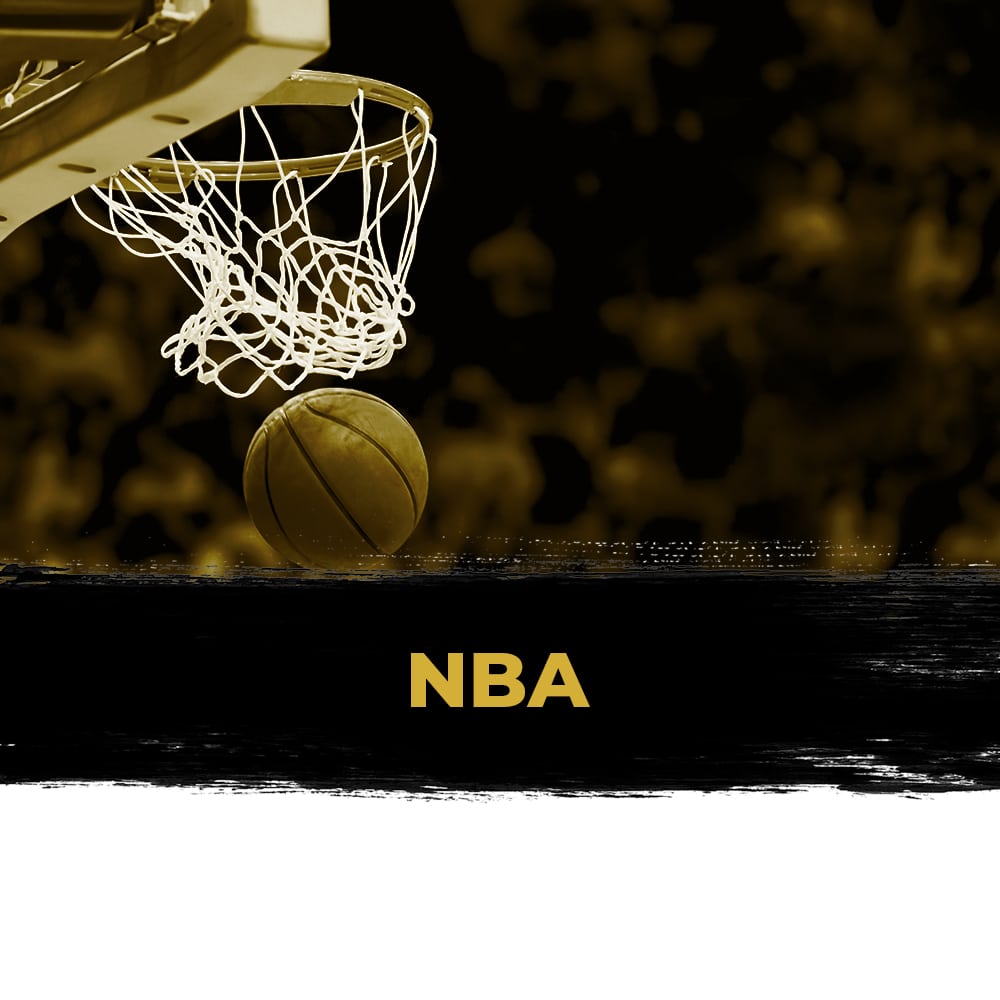 Tonight is a very thin schedule with just three games on the main slate for the NBA DFS Sunday Night Positional Breakdown. We'll do with what we have in order to start the month with some long green.
IMPORTANT: NBA DFS is completely different than any other sport. Players get ruled out five minutes before games and you HAVE TO BE READY to pivot. I will update this article as close to lineup lock as possible with any big news, but play it safe and stay on top of the news yourself. Hanging out in our Slack Chat is a great way to keep up to date.
I refer to FanDuel pricing today.
12/1 NBA DFS Point Guard
Markelle Fultz, ORL vs. GSW ($5600 FD)
As bad as the Magic have been offensively (30th in offensive rating), the matchup against the Warriors and their 26th-ranked defense is too tempting to pass up. Fultz has played at least 28 minutes in his last four games and while he has hovered in the mid-to-upper 20s in Fantasy points, quality minutes against a team allowing 116.4 points per game is a strong play, especially at a bargain price.
2. Fred VanVleet ($8200 FD), TOR vs. UTA
This will be a tough matchup against the Jazz, who are fifth in scoring defense and sixth and defensive rating. However, VanVleet is coming off a 52 FDP night at the Magic on Friday, and the Raptors' seventh-ranked offense will push the pace enough to make VanVleet an option with a higher ceiling.
Others to Consider:
*Mike Conley, UTA at TOR, $6400
*Patrick Beverley, LAC vs. WAS, $5800
12/1 NBA DFS Shooting Guard
Bradley Beal, WAS at LAC, $9500
Beal has slowed down somewhat, but I feel facing the Clippers will perk him up. Both teams are in the top 11 in pace (Wizards 3rd, Clippers 11th), so the looks will be there for him. Washington gives up an NBA-high 121.1 points per game but unless this game is a blowout, the fact that the Wizards score 118.5 points per night makes this a good opportunity for Beal to eclipse 50 FDP.
2. Evan Fournier, ORL vs. GSW, $6300
Facing the Warriors sets up well for Fournier, who is averaging over 30 FDP in five of his last six. With C Nikola Vucevic still sidelined, the Magic have been a tad more uptempo, making Fournier an underrated NBA DFS option.
Others to Consider
*Lou Williams, LAC vs. WAS, $7300
*Donovan Mitchell, UTA at TOR, $8400
12/1 NBA DFS Small Forward
Pascal Siakam, TOR vs. UTA, $9300
I like Siakam to be at or near the top of tonight's best NBA DFS scorers. He's produced at least 40 FDP in eight of his last 11 games and even against a defensive-minded team like the Jazz, Siakam will have extra rebound and blocked shot opportunities. He managed a season-low 10 points at the Magic on Friday, but also grabbed 13 rebounds and added five assists. He'll return to his 25.1 points per game average along with filling the stats sheet across the board.
2. Paul George, LAC vs. WAS, $9100
He'll bounce back from Friday's dud against the Spurs. The Wizards are last in defensive rating and will put up little resistance versus George, who could triple the 14.1 FDP he managed on Friday.
Others to Consider
*Jonathan Isaac, ORL vs. GSW, $7400: Just build the offense around him, Orlando. He's ready to become an NBA DFS beast.
*Bojan Bogdanovic, UTA at TOR, $6900: This is probably the deepest position of tonight's slate. I'd also consider Davis Bertans ($5600), OG Anunoby ($5300) and — to a lesser extent — Alec Burks ($6200).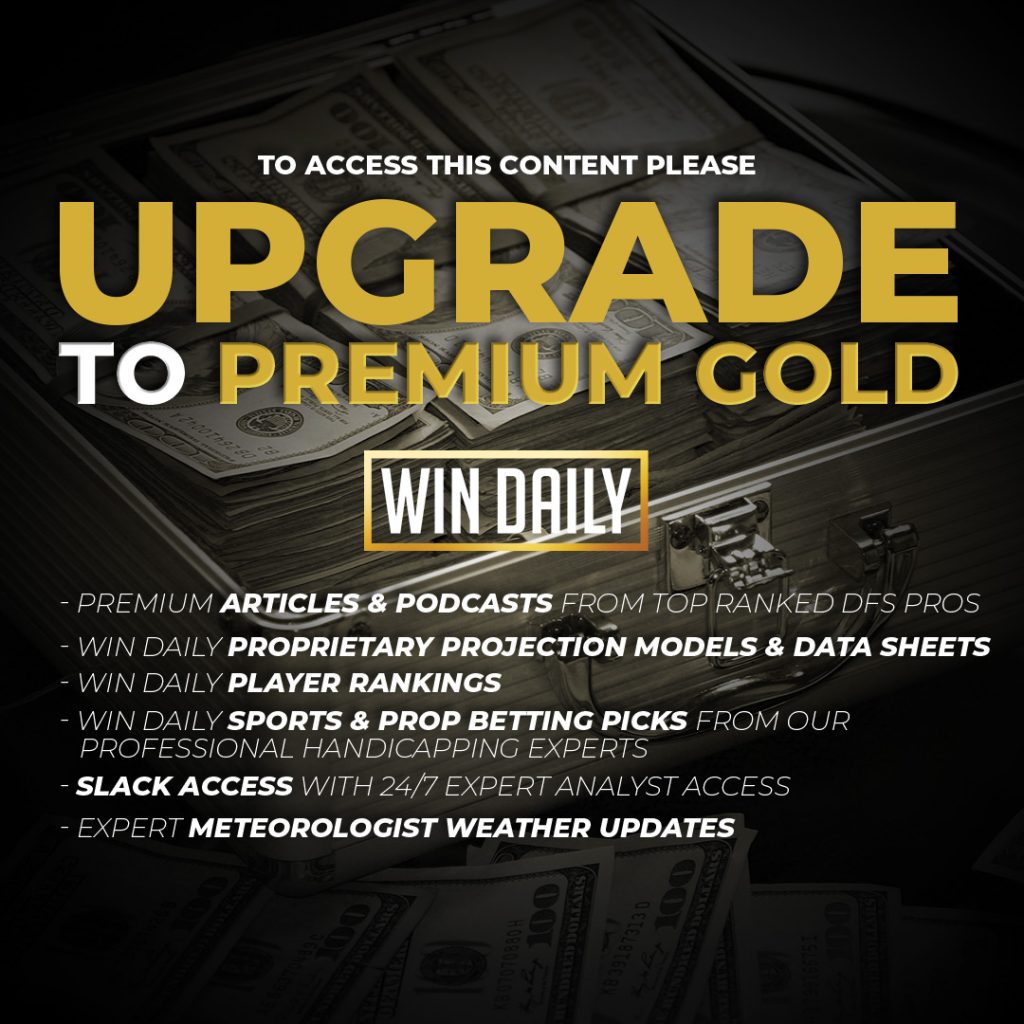 12/1 NBA DFS Power Forward
Kawhi Leonard, LAC vs. WAS ($10,200)
There's always the risk of load management with Leonard, but I do think he plays. Leonard has scored at least 40 FDP in three of his last four games, and the return home after a three-game road trip should also offer a jolt to his upside.
2. Draymond Green, GSW at ORL, $7000
Green has averaged 7.1 assists in his last three games. I think he'll be able to maintain that pace as his usage rate will be pretty darn high.
Others to Consider
*Serge Ibaka, TOR vs. UTA, $5500: He's a gametime decision. If Toronto chooses to sit him out at least one more game, consider pivoting to Chris Boucher ($3800).
*Eric Paschall, GSW at ORL, $5800: There's a part of me that wants to pivot to Marquese Chriss ($5300), who has put up better than 30 FDP off the bench in two of his last three.
12/1 NBA DFS Center
Rudy Gobert, UTA at TOR, $8400
Gobert has averaged at least 12 rebounds in each of his last 12 games while averaging nearly four blocks per game in his past four outings. The boards and blocks will be there, so all you're asking for from Gobert is about 13-15 points. He's a beast of a play, especially if Serge Ibaka is out.
2. Thomas Bryant, WAS at LAC, $6300
Foul troubles continue to hamper Bryant, who played just 22 minutes on Friday. This shapes up to be a strong matchup for him, provided he can stay on the court.
Others to Consider
*Montrezl Harrell, LAC vs. WAS, $7600
*Marc Gasol, TOR vs. UTA, $5400
Sign up NOW for WIN DAILY Premium Gold Right Here! Projections, wagering info, 24/7 expert chats and more!
Monkey Knife Fight Picks of the Day – Play these and get 100 Percent Matching Bonus!