NBA Daily Plays 4/30/2019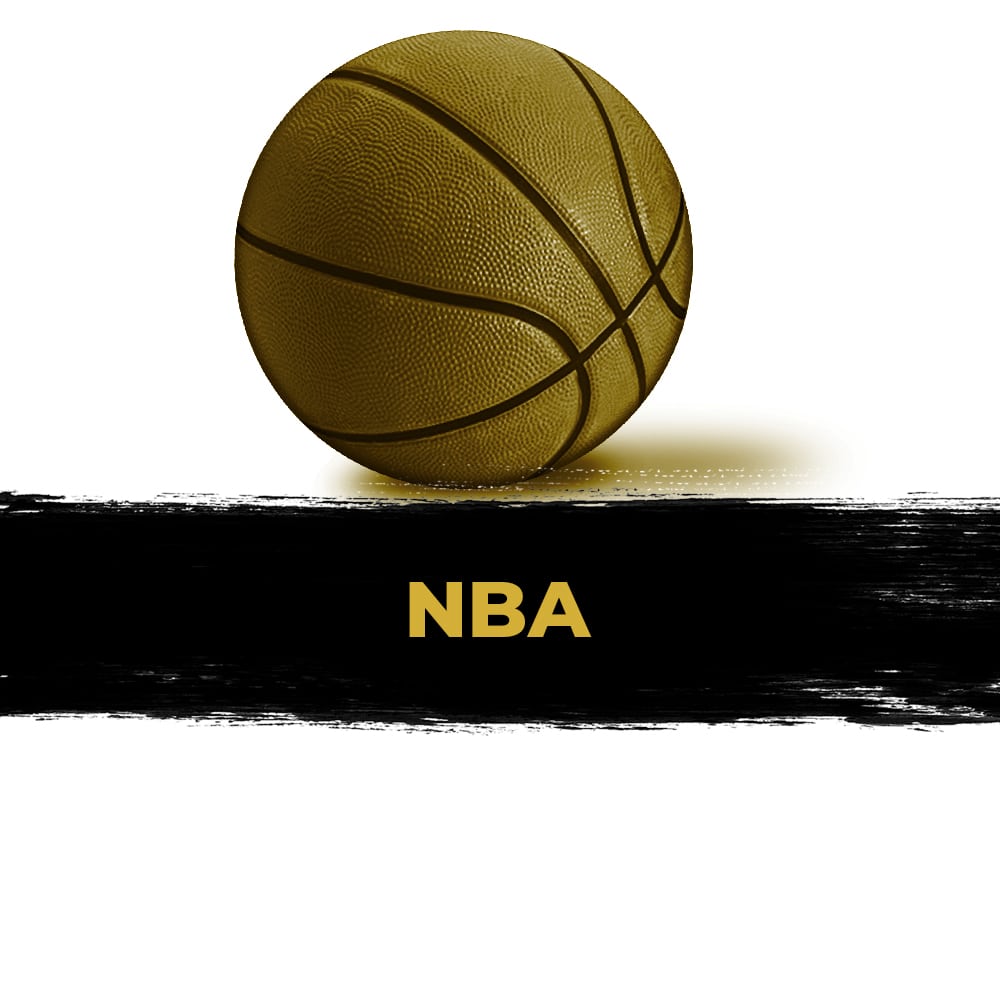 The playoffs continue to roll along and this second round is starting to live up to the hype nice and early. The 76ers, led by Jimmy "James" Butler, took advantage of the Raptors rotation in Game Two to tie up the series, while the Blazers could not slow down the two man game of Jokic and Murray, while Millsap was too much to handle.
Moving on to today's games we have a fun two game slate with the Celtics looking to take a stranglehold on their series with the Bucks, while the Rockets will look to get a few more calls their way, and a few more shots to fall to notch this series up and steal home court.
Here are some of the players that I like today!
Point Guards:
Stephen Curry: Curry has been foul ridden all throughout the playoffs, and while he is clearly not himself, his price has dropped substantially on DraftKings where he sits at 7.9K. If you are even a casual fan, you know that Steph can pop off at any time, and at this price the opportunity is too good to pass up on. Despite his foul troubles, Curry still played 37 minutes and hit a dagger three late in the fourth quarter. While his performance undoubtedly was not good enough for his salary, his price is dropping every slate and at this point, a low owned 40-45 wouldn't even be a bad thing on this schedule. Curry averaged 45 DK points this season, and after studying the rotation, it appears that Kerr wants his superstar out there for close to 40 minutes a night, and given his streakiness, and low ownership, I will be all over Steph tonight for a simple price/talent factor at home.
George Hill: On a slate with a lot of big names, value will be tough to come by. George Hill had a pedestrian first game against the Celtics along with the rest of his teammates. However, there was an encouraging sign here with Hill. He had the exact same amount of minutes and touches as Eric Bledsoe, while playing a really respectable 14 first half minutes. He subbed out in a blowout with three minutes left, capping him at 25 minutes, but it's very possible that Budenholzer will trust a good shooter and defender like Hill over Bledsoe in this series late in games. Had this game been close, you'd be looking at 28 minutes of Hill at low ownership. Hill will be virtually unowned because of his name value, but at 3.5k, he has very sneaky upside here. He can hit the three and he has the ball in his hands a lot more than he did with the LeBron led Cavaliers.
Kyrie Irving:
Kyrie was simply outstanding in that first game, and while I am not sure if I expect a repeat performance, I do like the fact that Irving was consistently involved in dribble hand-off and pick and pop actions with Al Horford. Kyrie was extremely active, and with the Bucks playing their "dare big men to shoot" defence, Kyrie ended up with a lot of easy assists in pick and pop action. Irving will play 40 minutes a night here as long as games are close and he is far too cheap for the upside and usage he provides.
Shooting Guards:
Klay Thompson: I have mixed feelings on Klay here. On one hand, he only had 36 touches last game, he struggled with his shot and at times looked gimpy with his ankle. On the other hand, Thompson is a fantasy point per minute player and played 42 minutes last game. He is priced under 6k on DraftKings and we can expect a better shooting performance from Klay tonight. He missed two wide open threes on one possession late in the fourth last game and if one of those drops, you're looking at a 5x performace. Thompson was also 11 percent owned. His upside if he gets hot is really nice, and he actually projects as a guy who should easily hit value here if he just plays the minutes we expect.
Khris Middleton: Middleton was terrific last game and the lone bright spot for the Bucks. His minutes left a lot to be desired, but in a must win game at home, I expect Pat Connaughton and Sterling Brown to see less time here. We might get a 40 minute Middleton game, and that is a very encouraging prospect for his 6.4k salary. He shot very efficiently and the Celtics did a good job of forcing the ball out of his hands, but Middleton was able to find open guys and notch up six assists and 10 rebounds. We will see how well he does again tonight, but if the minutes rise, he can have a worse performance shooting the ball and still get to value with secondary stats.
James Harden: I think this pick goes without saying. Harden has the ball in his hands seemingly every possession, and is the main scorer and facilitator for the Rockets. He is cheap and after last game, he is likely to be the benefit of a friendlier whistle from the referees after the slew on non calls last game. Harden's usage rate is off the charts. Only one other Rocket took double digit shots, Harden took 28. It's a simple play here.
Small Forwards:
Eric Gordon: The other Rocket to take double digit shots was Eric Gordon, who took 19. With Gordon always having a worse defender hidden on him, the Rockets were keen on giving him the ball and letting him create rather than having Chris Paul isolate on Iguodala. Gordon had a 27 percent usage rate, and the most encouraging part of his big game one performance was that he started 0 for 6 on threes. This is a sign that the Rockets were not just feeding a hot hand, but rather he is a major focal point to their offence in this series. Gordon can struggle in other departments which makes him a bit scary, but if he has the ball in his hands as much as he did in Game One, he should be fine to notch nearly a repeat performance.
Andre Iguodala: The minutes here were massive for playoff Iggy in what is quickly becoming a small ball series. If Iguodala is going to keep playing 35 minutes, then he becomes a really tough fade at his low tier price. While Iggy will rarely look for his own shot, he will always look to push in transition, create shots for others and generate blocks and steals. He is not a must play and might be a good GPP fade, but Iguodala is a very safe play in cash games tonight.
Marcus Morris Sr.: Morris played 20 first half minutes and when the game got out of hand, there was no need to bring the veteran back in the fourth quarter. His price dropped on Draftkings and to me he is a must play given his role. He was at value at the half last game and had that game been closer, he might have topped 40 minutes. Morris is a huge X-factor in this series, and with Baynes sounded doubtful for tonight's game, his minutes become even more solidified. Lock him in for value.
Power Forwards:
Draymond Green: (Co-Play of the slate): If you had to guess who led the Warriors in touches, you would probably guess K.D. That would be incorrect. The correct answer was Draymond Green. The Warriors energizer had the ball in his hands 92 times in the game and he was active on both ends of the floor. With Looney and Bogut seeing little time, Draymond dominated the glass during his center minutes. While Draymond was only a 1.03 FPPM player at center this season, he has lost 20 pounds since the All Star break and looks like a completely different guy out there. He came an assist and rebound short of a triple double, and I expect his production to only get better tonight. He was the most active player on the court last game and his activity leads to production in all five stat categories.
Nikola Mirotic: One adjustment I expect the Bucks to make is to make is playing Mirotic more. The sharpshooter made his first three shots from the perimeter, and was very effective for the Bucks, who couldn't hit an open three to save their lives last game (36 percent on uncontested field goals). With this being a must win, Ilyasova and Connaughton (1 for 11 combined on uncontested field goals) might see their minutes cut because of their poor defense and inability to hit an open shot. That would benefit Nikola. He is working back from injury and even if he doesn't start, I expect 25-28 minutes tonight – a steal at his salary.
Kevin Durant: Durant led the Warriors with a 37 percent usage rate last game – nearly double that of Steph Curry. Down the stretch the Warriors let KD go to work while Curry and Thompson (24 shots combined) served more as floor spacers. Durant took more shots than the two sharpshooters combined, and while I think the shots even out tonight, Durant is the clear guy for Golden State right now. He is playing on another level and while his price is rising, he might be my second favorite Warrior on the slate.
Centers:
Al Horford: (Co-Play of the slate) – Horford led his team in touches and continues his dominance of the Bucks. Al was left all alone just as the Bucks do with opposing bigs every game. Horford took 13 (!) uncontested jump shots and made just seven of them. He was active on the glass as he was playing center and he was racking up assists on dribble handoffs. Horford is a must play this entire series until his price catches up to his role as the primary center and the main ball handler on offence in this particular matchup.
Clint Capela (Fade) – Just like last year, Clint Capela is tough to have on the court for Houston. He averaged just 10 and 10 last postseason against the Warriors and saw only 26 minutes in the opener without foul trouble. I am not sure why it is Nene in his place, but it is clear that Capela is not someone D'antoni trusts in this matchup.
Brook Lopez (Fade) – Lopez is simply a liability in this series. He is getting exploited on defence and no open looks on offence. His minutes were down for a reason and I cannot imagine that Budenholzer's solution will be to play Lopez more when every offensive action is forcing Lopez to guard in space. He is cheap, but this is not a series for him. I could be wrong here, but I will trust that Budenholzer will choose to incorporate more wing shooters who are mobile before playing Lopez more minutes
Best of luck tonight, and more importantly, enjoy the games!
Related Topics:
I am a 24 year old Canadian DFS player who has been playing since my 18th birthday. I am the 80th ranked NBA DFS player while playing exclusively on DraftKings. My best DFS sport is definitely basketball, but not just NBA. Euroleague is where I specialize, while WNBA is also a profitable sport for me. I do NHL, NFL and PGA as well, and have been an NHL and MLB writer in the past for Rotogrinders.